Thank you to FabFitFun for sponsoring today's post. This post contains affiliate links.
There are few things I love more than happy mail.
Very few things.
FabFitFun is probably the happiest mail of all. It's a box full of girly goodies that only comes 4 times a year! I think that because it doesn't come very often, that makes it even better! Some subscriptions boxes come so often that I haven't finished using the items from my previous box when the next box arrives and then I've wasted my money on an overload of things I can't get through quick enough.
That's not the case with FabFitFun. And I'm such a girly girl that I practically squeal at everything I pull out of the FFF box. Getting it is probably the highlight of my season, every season. It's so fun! And the fall box had some seriously fun things in it! Let's dive in.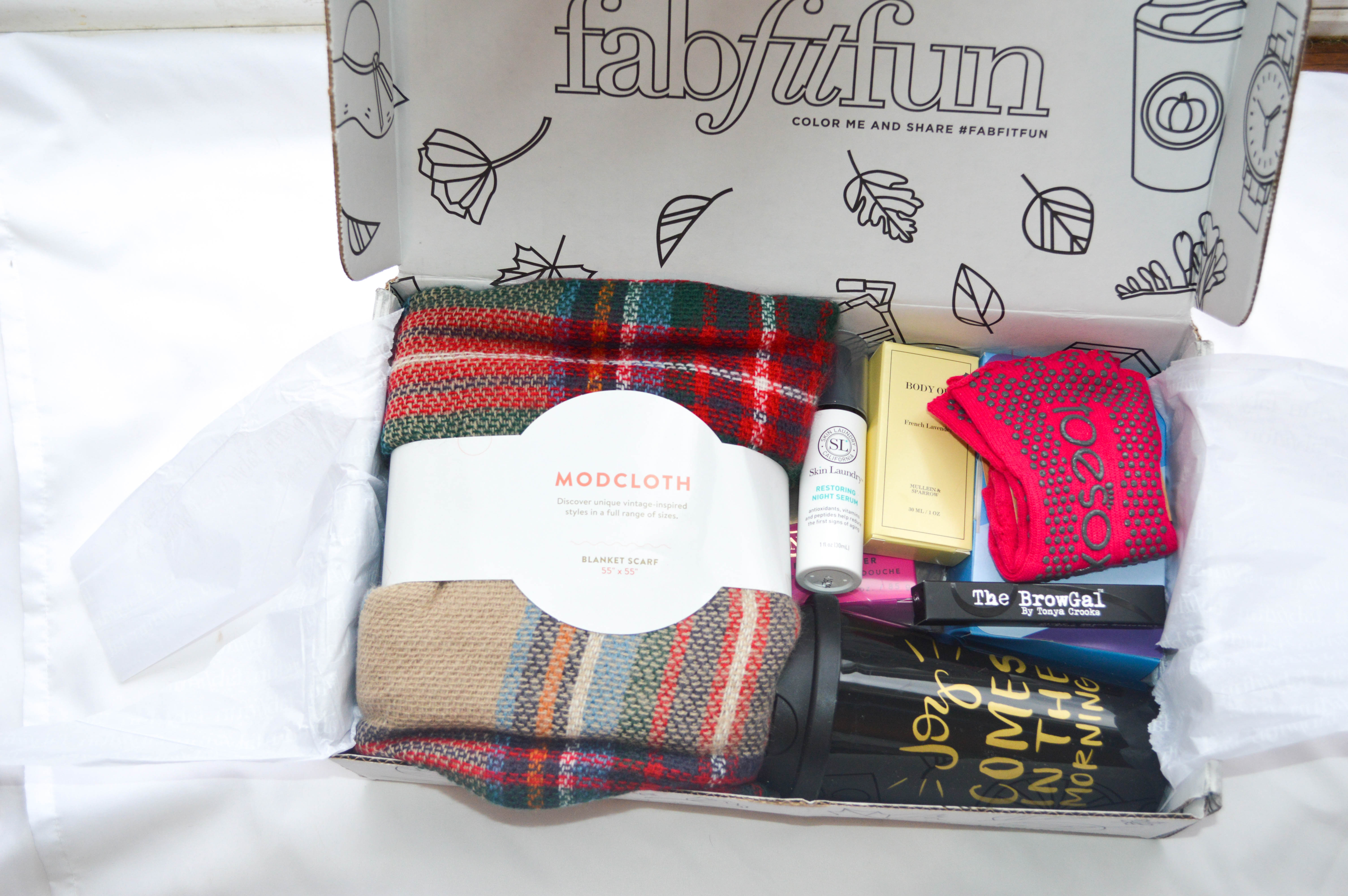 1. Spongelle: A super cute body wash infused buffer. Basically, it's a loofa with the body wash already in it. It's so cool! And it smells amazing! I look forward to my showers every day knowing that my Sponeglle is in there!
2. Pure Cosmetics Nude Collection Eyeshadow Palette: If you watch my Instagram stories, you know that I was stoked to find this eyeshadow palette in here. And it's not just a sample, it's full sized! The shades are perfect for fall and perfect for me since I tend to lead towards cooler, more neutral shades.
3. Toesox: I had a little giggle when I saw these. They're funny looking, and I didn't quite get what they were for. I used to use them all the time for dance, but these looked slightly different. The ones included in the Fall FabFitFun box are the Half Toe Low Rise with Grip. They're great for barefoot activities like barre, pilates, yoga, and dance. I wore them for yoga this morning and they rocked. I wasn't slipping or getting caught on my mat at all. It was life changing.
4. Skin Laundry Night Serum: This night serum can hep reduce the signs of aging. Apply it before bed, after cleansing and before moisturizing to help keep skin smooth.
5. Modcloth Loch and Key Scarf: This scarf was the highlight of the box for me! I've been really wanting a blanket scarf this season, so I was so excited to get one! Nothing screams falls like a blanket scarf. It's so soft and can be dressed up or down for the perfect fall look.
6. Mullein & Sparrow French Lavender Body Oil: Mullein & Sparrow is a gorgeous body oil. This one is scented like French Lavender and smells amazing. You put it on right before bed to help dry skin. And since it's lavender scented, you'll sleep like a baby.
7. The Created Co To-Go Coffee Mug: These mugs are so adorable. The quote on your mug will vary from box to box but mine says "Joy Comes in the Morning". I was pleasantly surprised because this is a quote from one of my favorite worship songs!
There may be pain in the night, but joy comes in the morning. And when the oceans rage, I don't have to be afraid. Because I know that you love me, your love never fails.
What a great reminder. And such a great mug!
8. Coloring Book and Colored Pencils: Adult coloring books are all the rage right now! And for good reason. Coloring can really help you to de-stress and relax. I got my first adult coloring book when I was on bedrest while pregnant with Sawyer and it helped a lot. This month's FFB box also comes stenciled so you can color it in!
9. The Browgal Clear, Water-Resistant Eyebrow Gel: This gel will keep your brows shaped all day! You can still use it with powders and pencils to get your brows looking just right! It's water resistant so it will stay put no matter what you're doing that day!
10. Samples: Cottonelle Fresh Care Flushable Cleansing Cloth & Secret Outlast Xtend Clear Gel: I threw both of these products in my gym bag so I can stay fresh after a workout. I love using travel sized products in my gym bag to save space!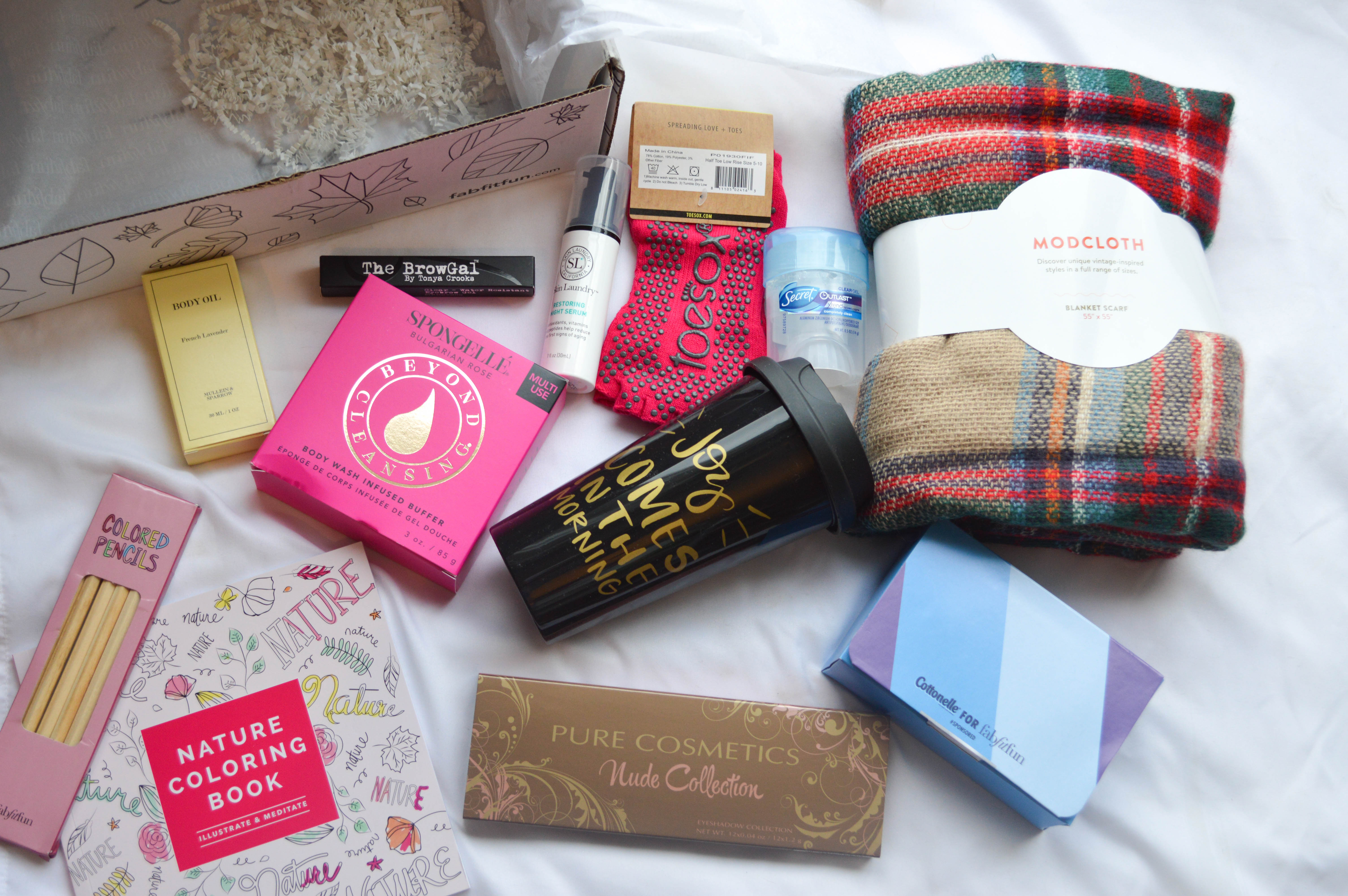 One of my favorite things about FabFitFun is that they offer discount codes on most of the items featured in the box exclusively to their members. So if I fall in love with The Browgal gel, I can order more at a discount when I'm out! Be sure to order your fall FabFitFun box here, and check out FabFitFun: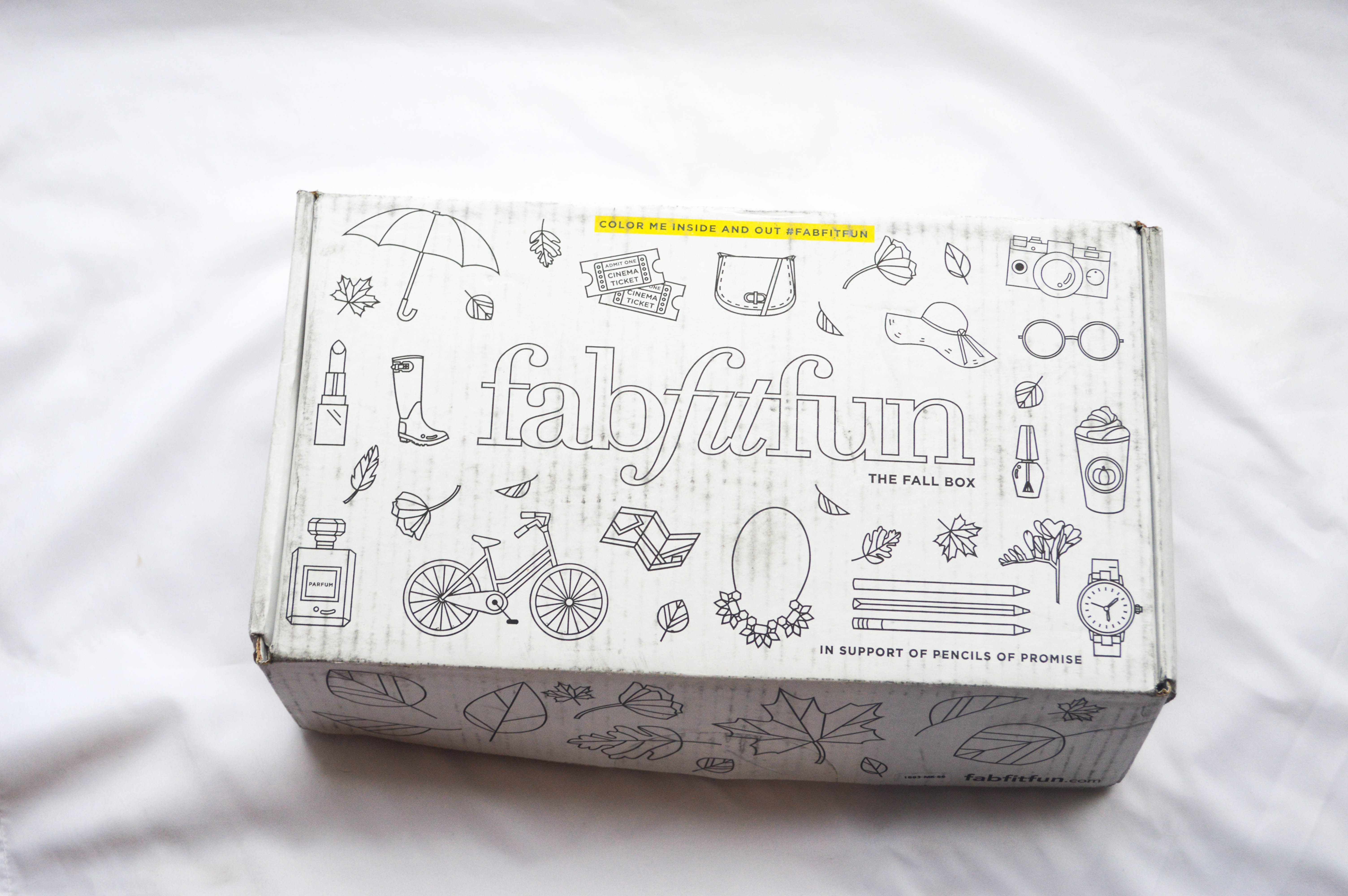 And don't forget to use the code 'ALLTHINGSLOVELY' at checkout for $10 off your first box!
| Shop | Facebook | Instagram | Twitter |
Save
Save
Save
Save
Save