This post is sponsored by Refresh Your Car®! but the content and opinions expressed here are my own.
Moms, how long have you been rocking the Mom Car? I've been going on 3 years now and, let me tell you, the going can get rough!
Our family car was a splurge for us. We spent a little more than we wanted to because we really wanted something nice, safe, and good quality for our kids. Because of this, I wanted to make sure I kept the car clean and nice.
My kids had other ideas.
The car is a really hard place to keep clean with two little ones in the backseat.  They are constantly spilling goldfish crackers, misplacing toys, and leaving jackets, shoes, socks, and more! Not to mention all of the stuff that I spill, falls out of my purse, and more!
Plus, there's the smells. That sippy cup of milk that spilled 2 months ago. That one time one of them got sick. The old french fries under the seat. The reminiscent scent of all the meals we've eaten while on the go.
Here are some things I do to attempt to keep my car clean!
Vacuum Regularly
It sounds like such a simple thing, but I'm sure everyone knows how easy it is to forget about this for months at a time! I try to make sure it gets done at least once a month. I'm always shocked how much nicer the car looks once it's been vacuumed out. It only costs a few dollars and doesn't take more than 15 minutes!
Keep Wipes in the Glove Compartment
This makes it easy to quickly wipe the dust off the dashboard, clean out a sticky cupholder, or mop up a small juice spill
Keep a Towel in the Back
I keep an old towel in the trunk for big spills, car seat accidents, or sickness. It's great to have especially since we've been potty training. Accidents happen and it helps to be able to hold things over with a dry towel until we get home. Also helps to put in a sick kids lap to hopefully save your car from vomit when necessary.
Air Fresheners
Car fresheners are the bomb. They can mask all the weird scents that tend to take up residence in my car. The sippy cup spills, old french fries, and more are unpleasant scents of the past once air fresheners are added! I love the Refresh Your Car® mini diffuser and vent clips are a must have for my mom car. The Refresh Your Car air freshener is powerful. It can mask the yuckiest of smells, leaving your car smelling of nothing except strawberry lemonade. It's seriously impressive and a total game changer to some of the gross things that come with motherhood!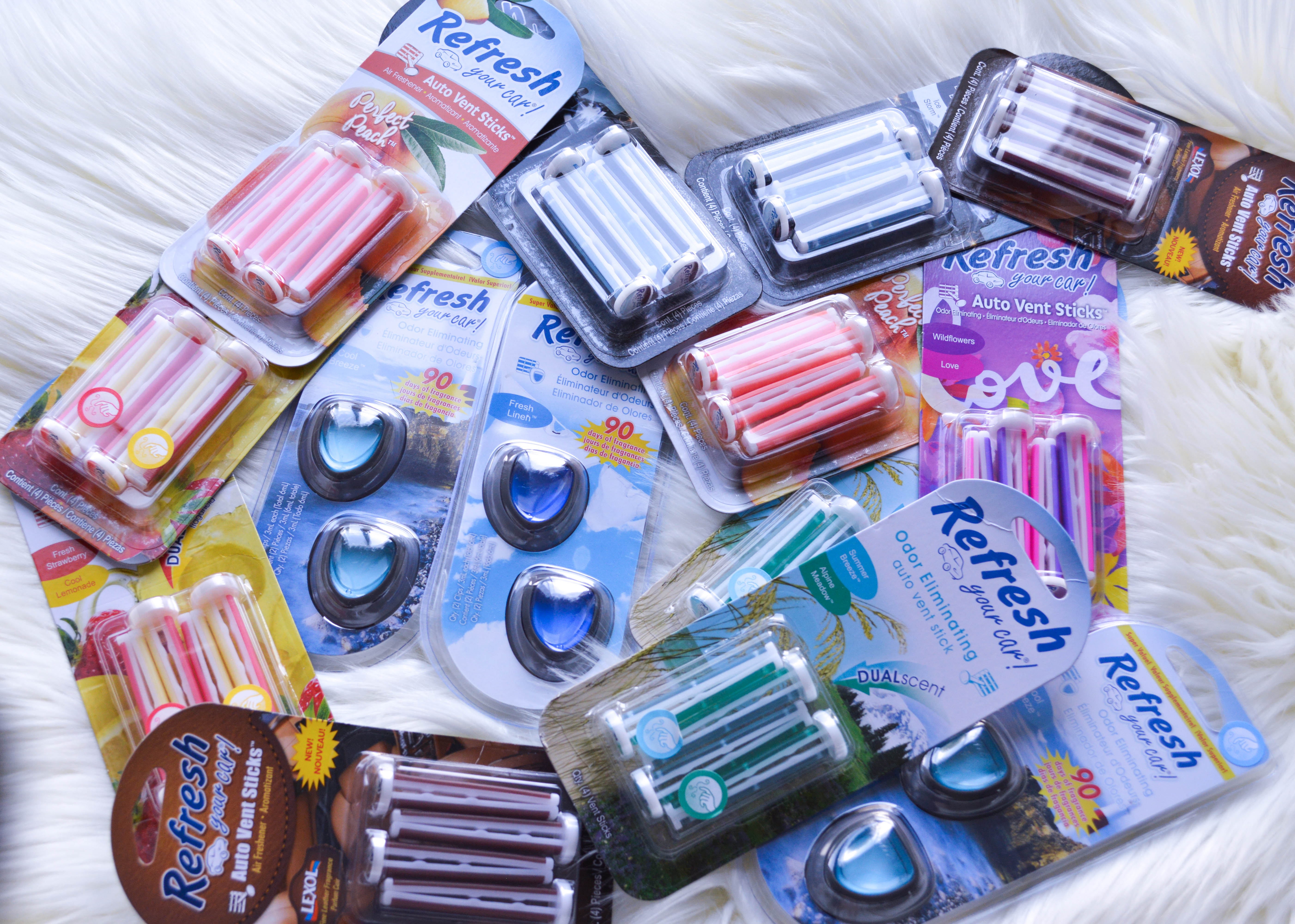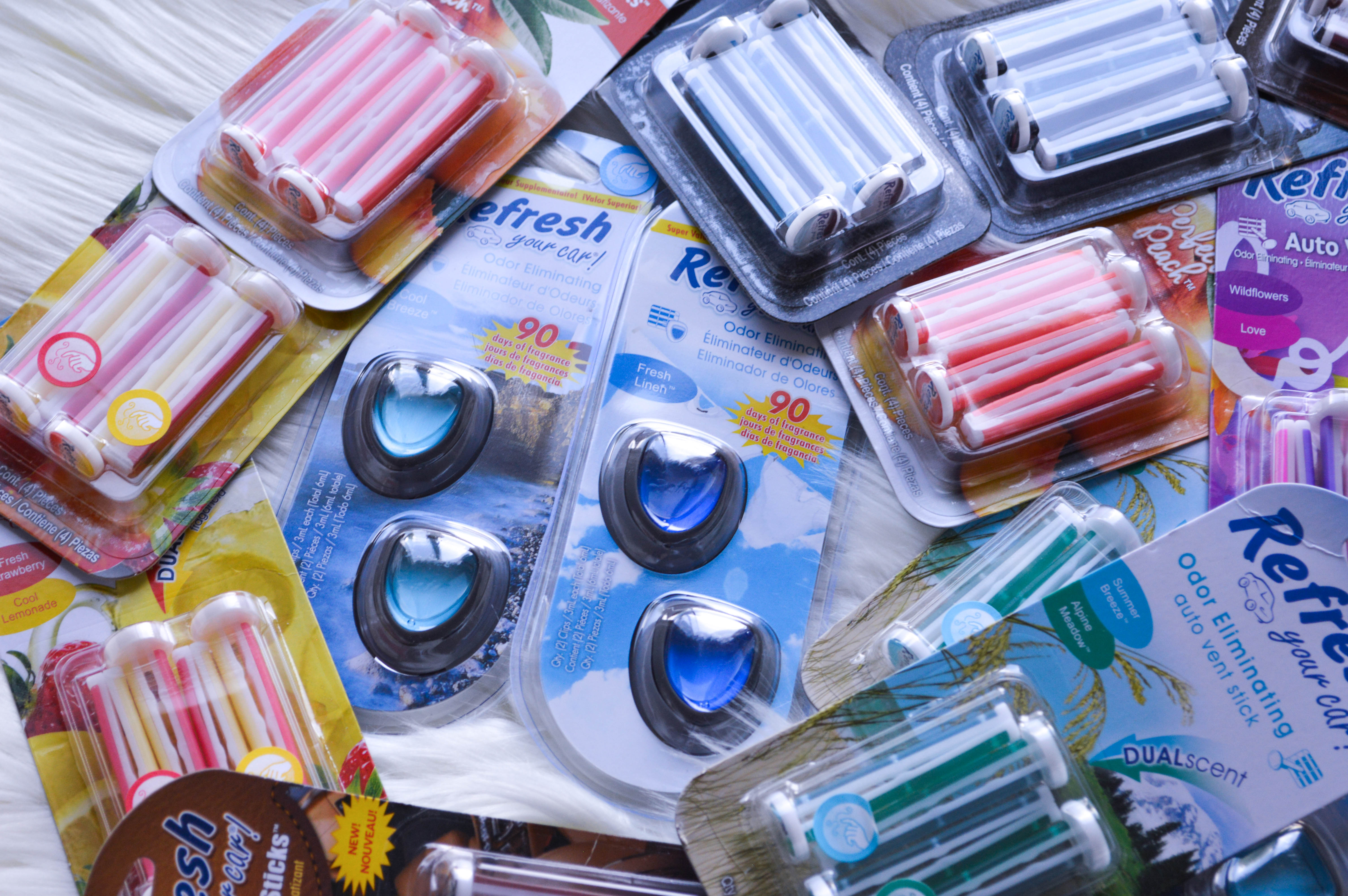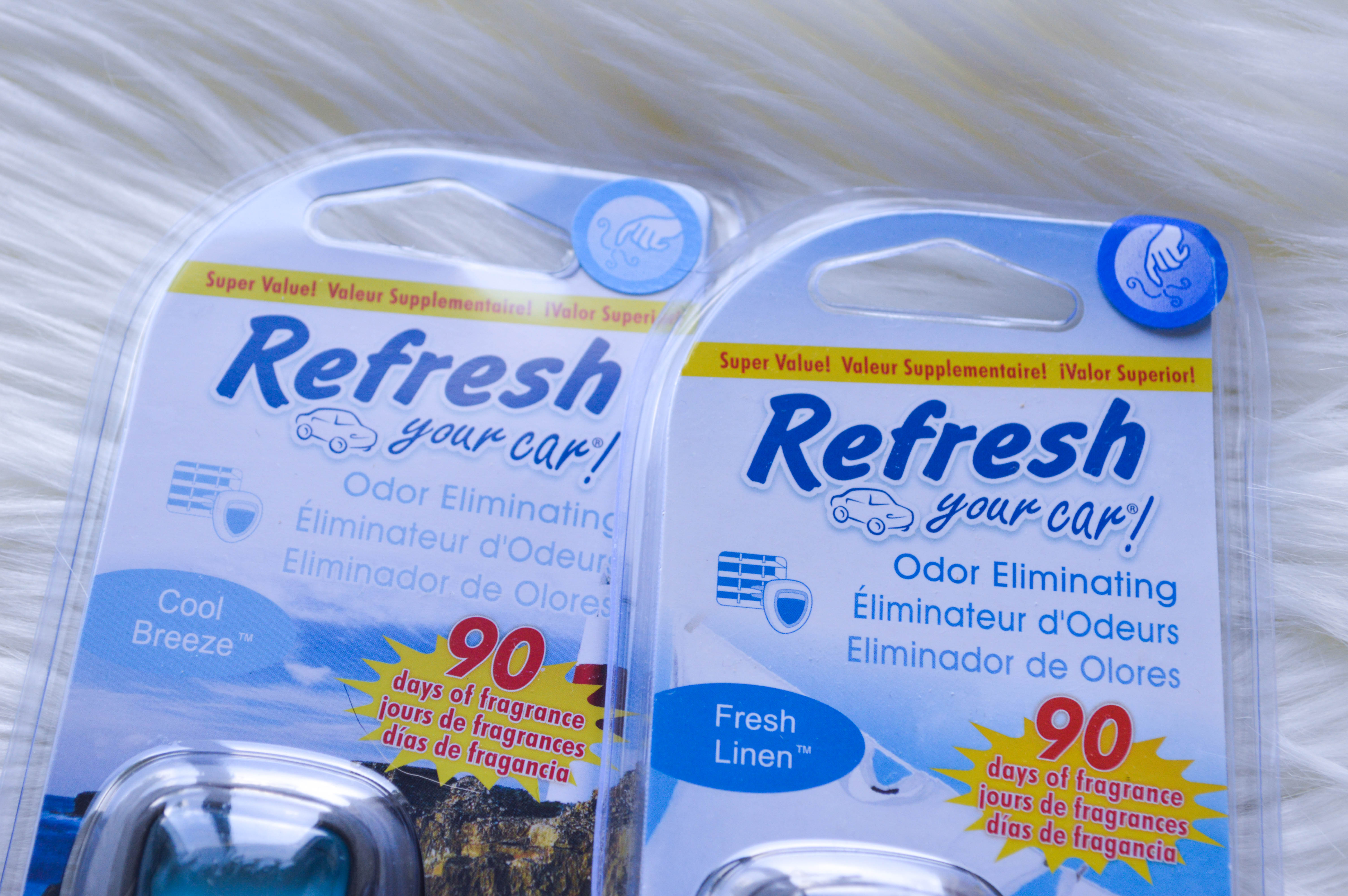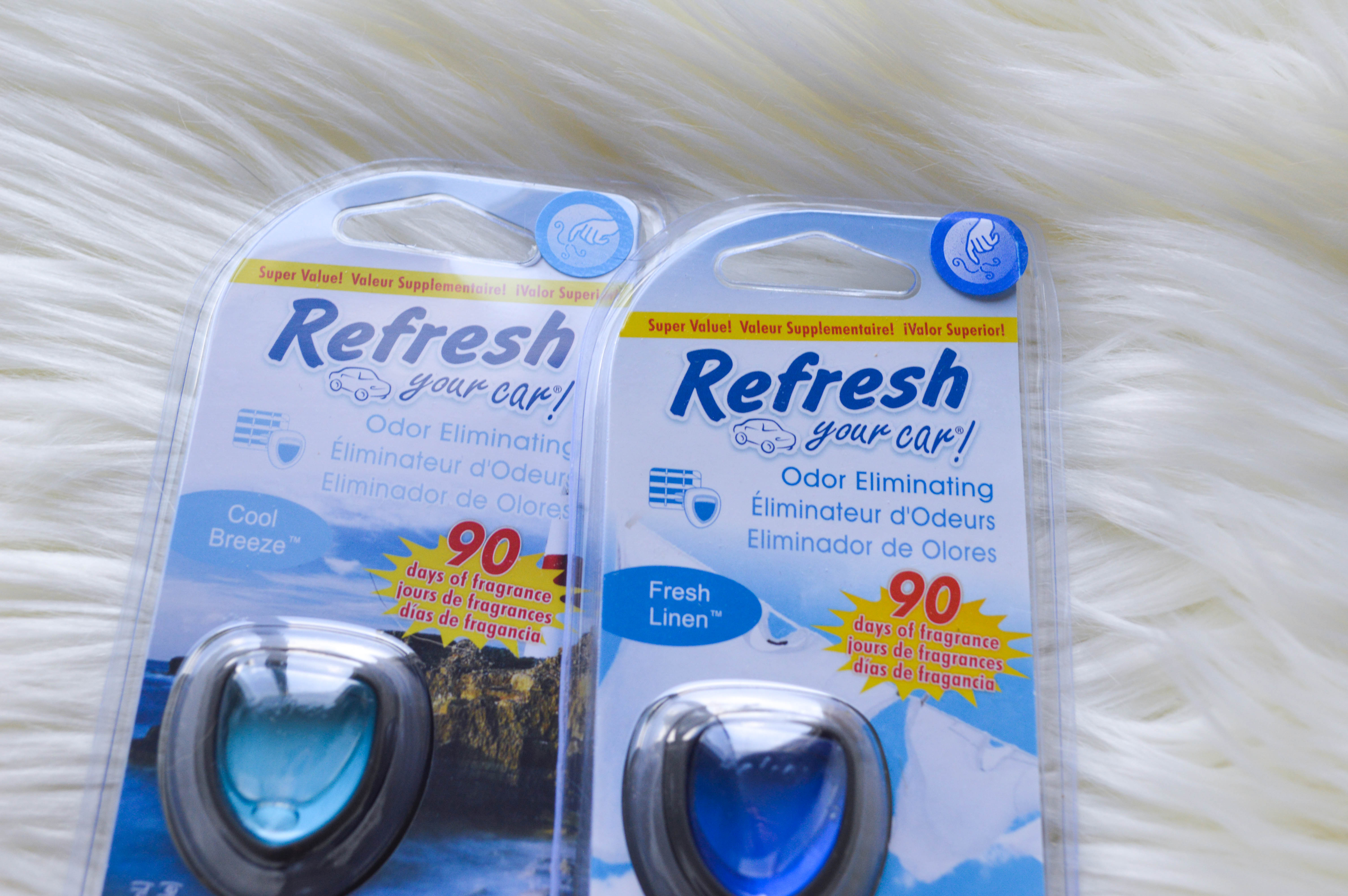 My favorite scent for my Refresh Your Car air freshener is Perfect Peach- it smells just like summertime!
Be sure to find out where you can get Refresh Your Car® products near you HERE, and see the different options they offer HERE!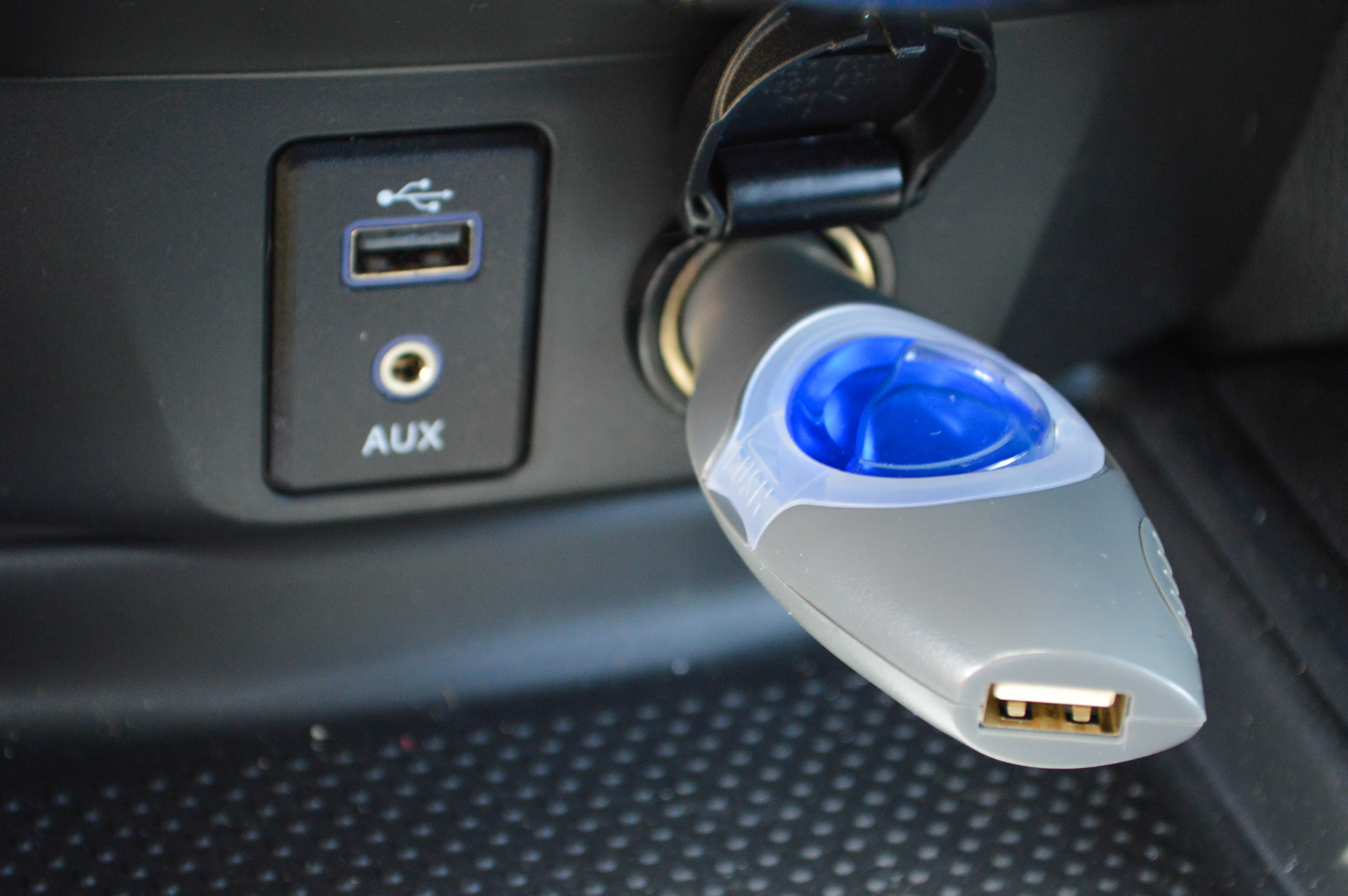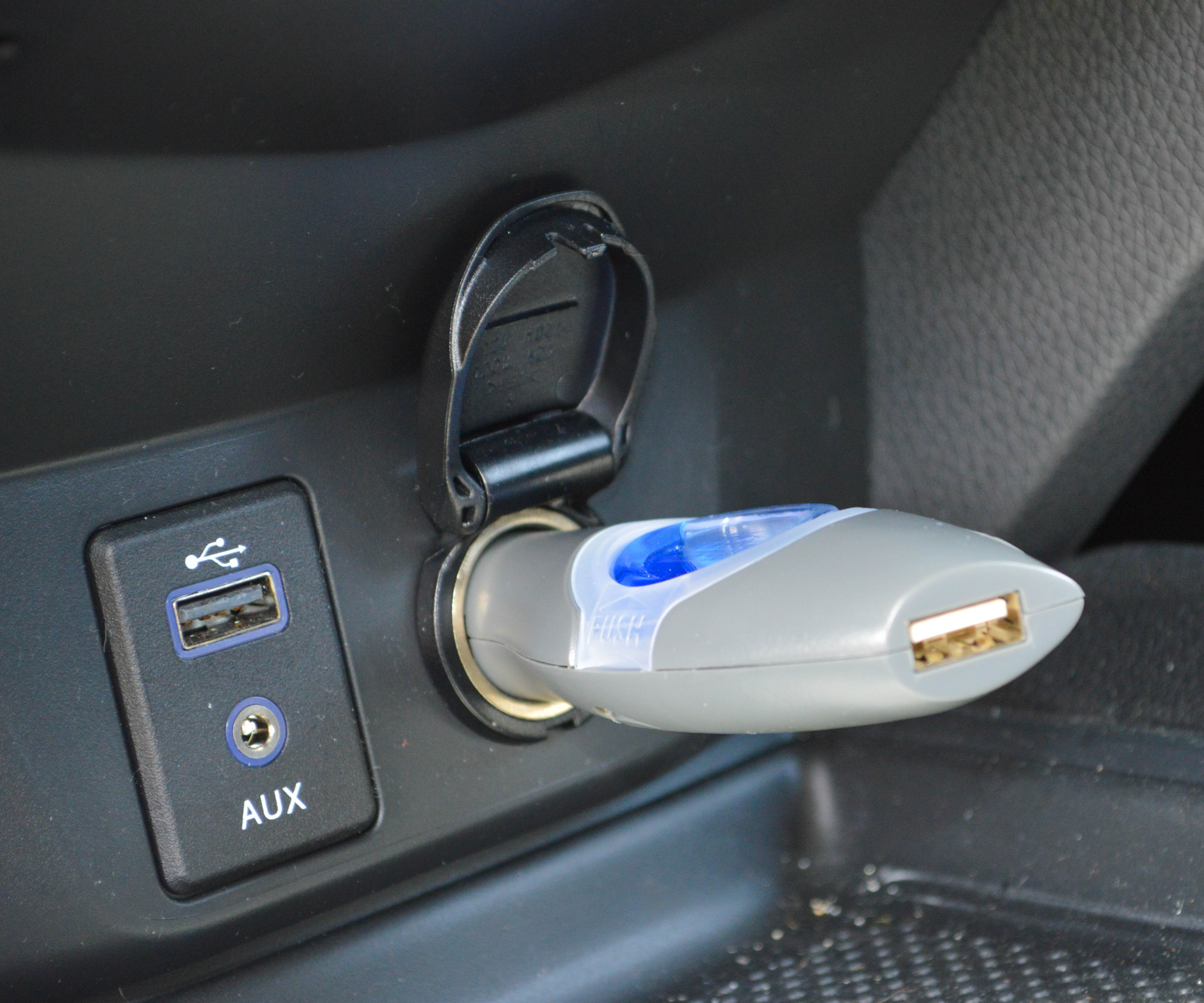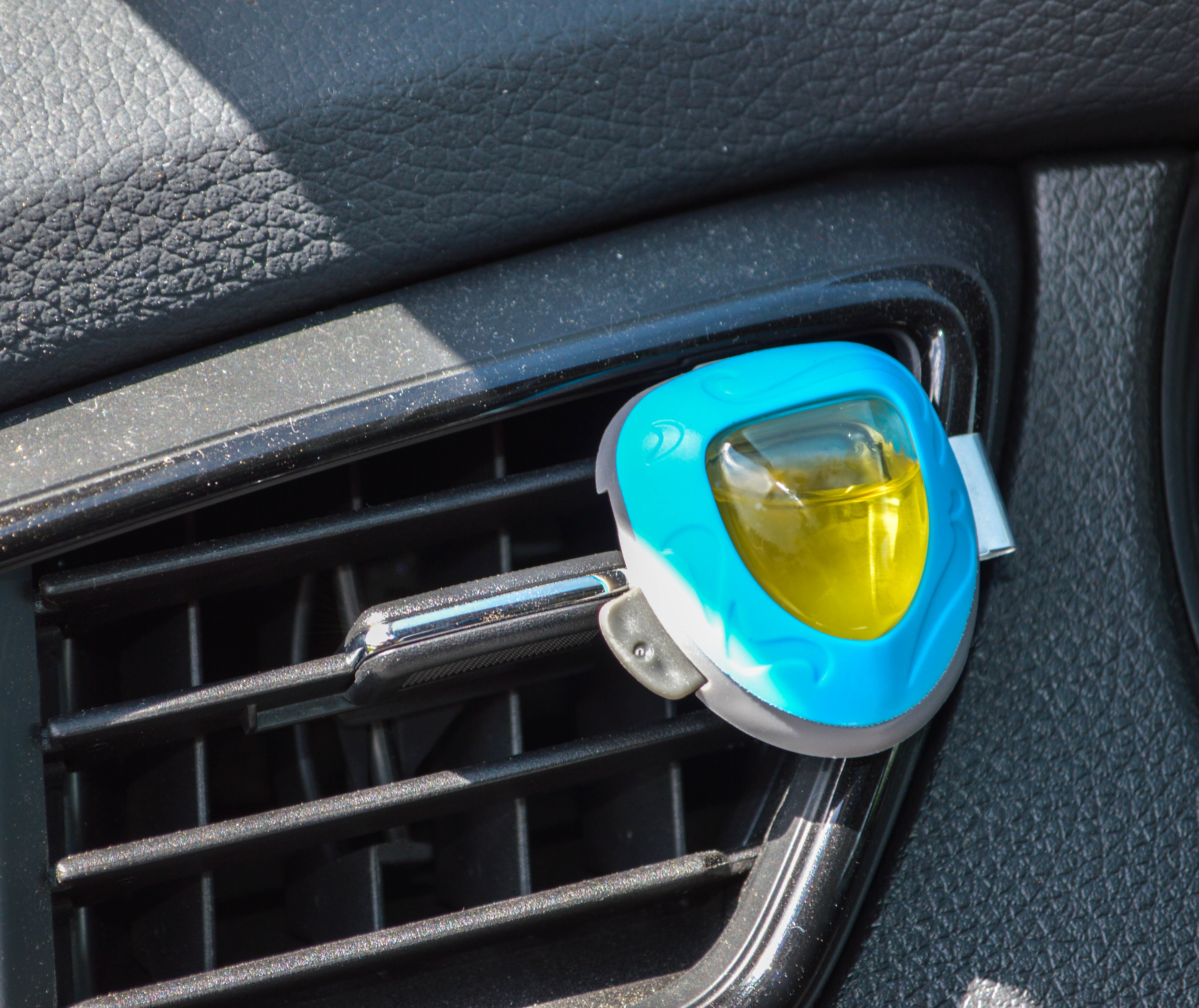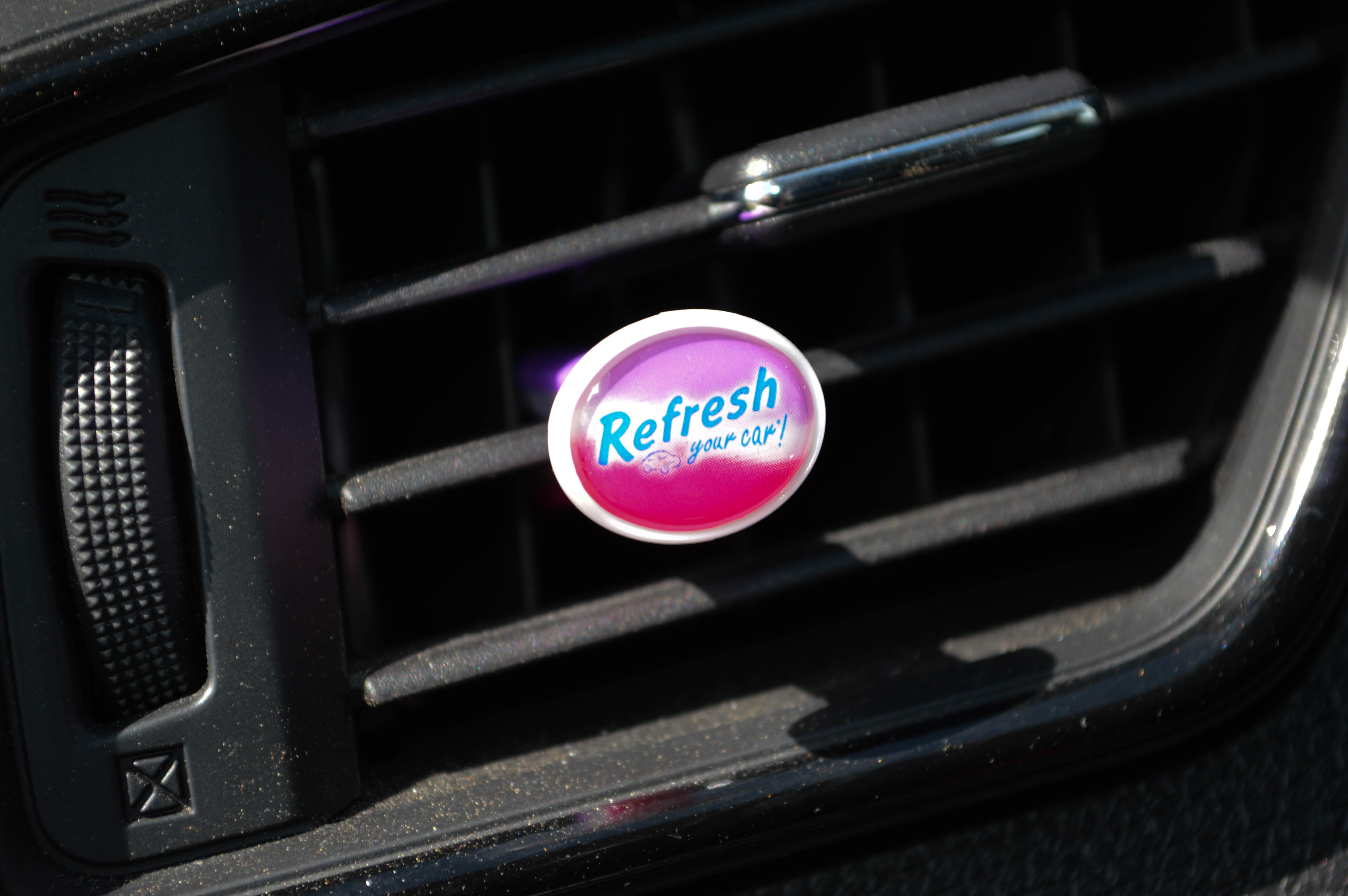 How do you keep a car clean while hauling around little ones? Comment below!
xoxo.