Disclaimer: This post is in collaboration with Oriental Trading. All opinions are my own. Visit my disclaimer page for more information.
I had such big plans for Sawyer's second birthday. There was a whole pinterest board dedicated to fun ideas and DIYs. I was going to make all the snacks and decorations myself. There was going to be tons of fun activities, all his friends and our friends were going to be there and it was going to be the perfect summer afternoon.
Then, reality set in. I started having some complications with my pregnancy and had to start modified bed rest. Meaning all of the snacks and DIYs would have to be put on the back burner.
We ended up ordering all the decor from Oriental Trading, only inviting family and very few close friends, we got snack trays from Wal Mart, and I made Funfetti cupcakes from a boxed mix. I was bummed I couldn't give Sawyer the pinterest-worthy party I had envisioned, but you know what, it didn't matter.
Sawyer had an absolute blast. He LOVED the Mickey Mouse decor from Oriental Trading. He gobbled down the funfetti cupcakes, and he laughed and played for hours. Even after most of the guests had left. We set out a couple of blow up pools and his water table and he swam and splashed all afternoon. The only person who knew the DIY food and decor was missing…was me.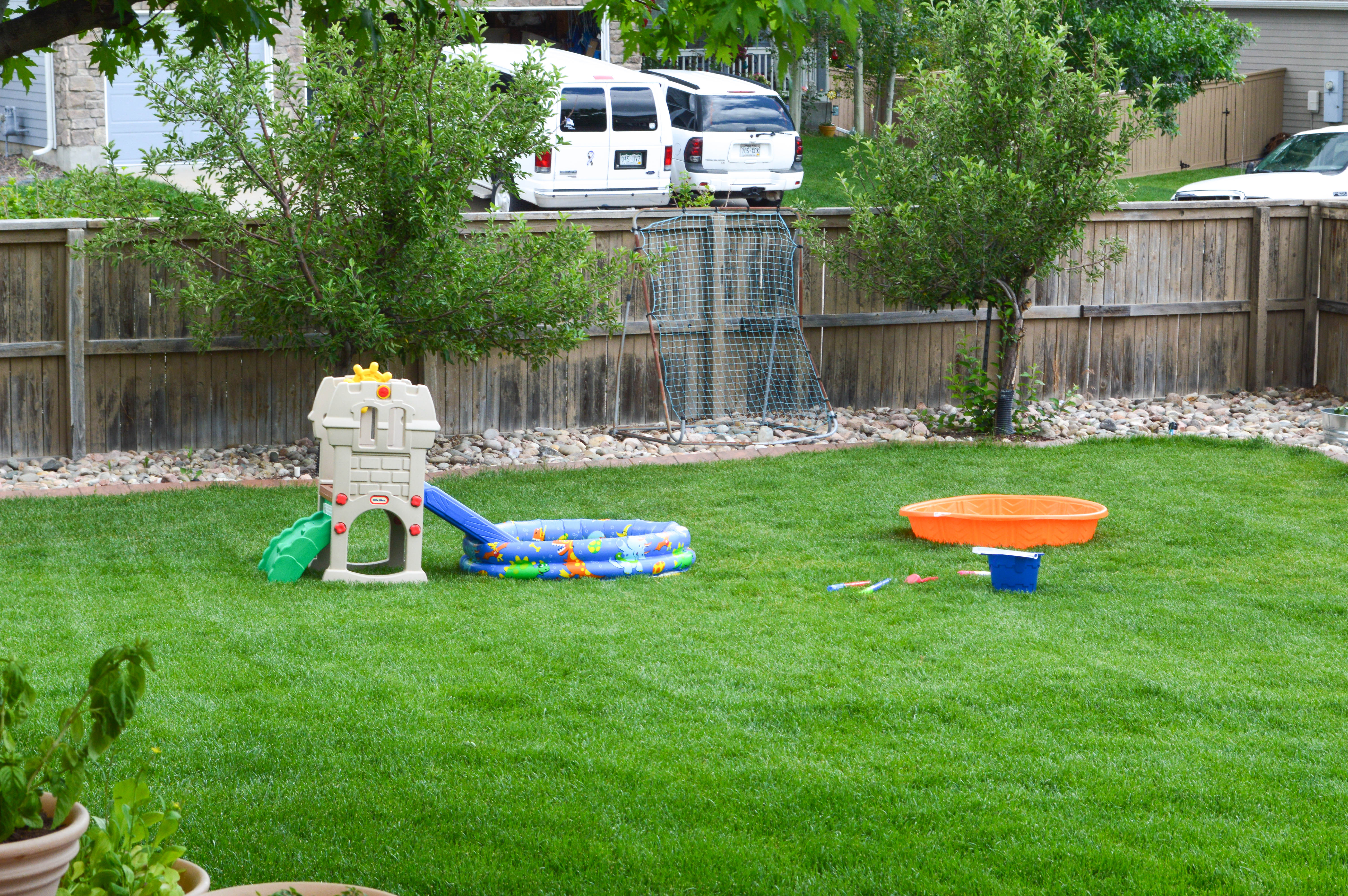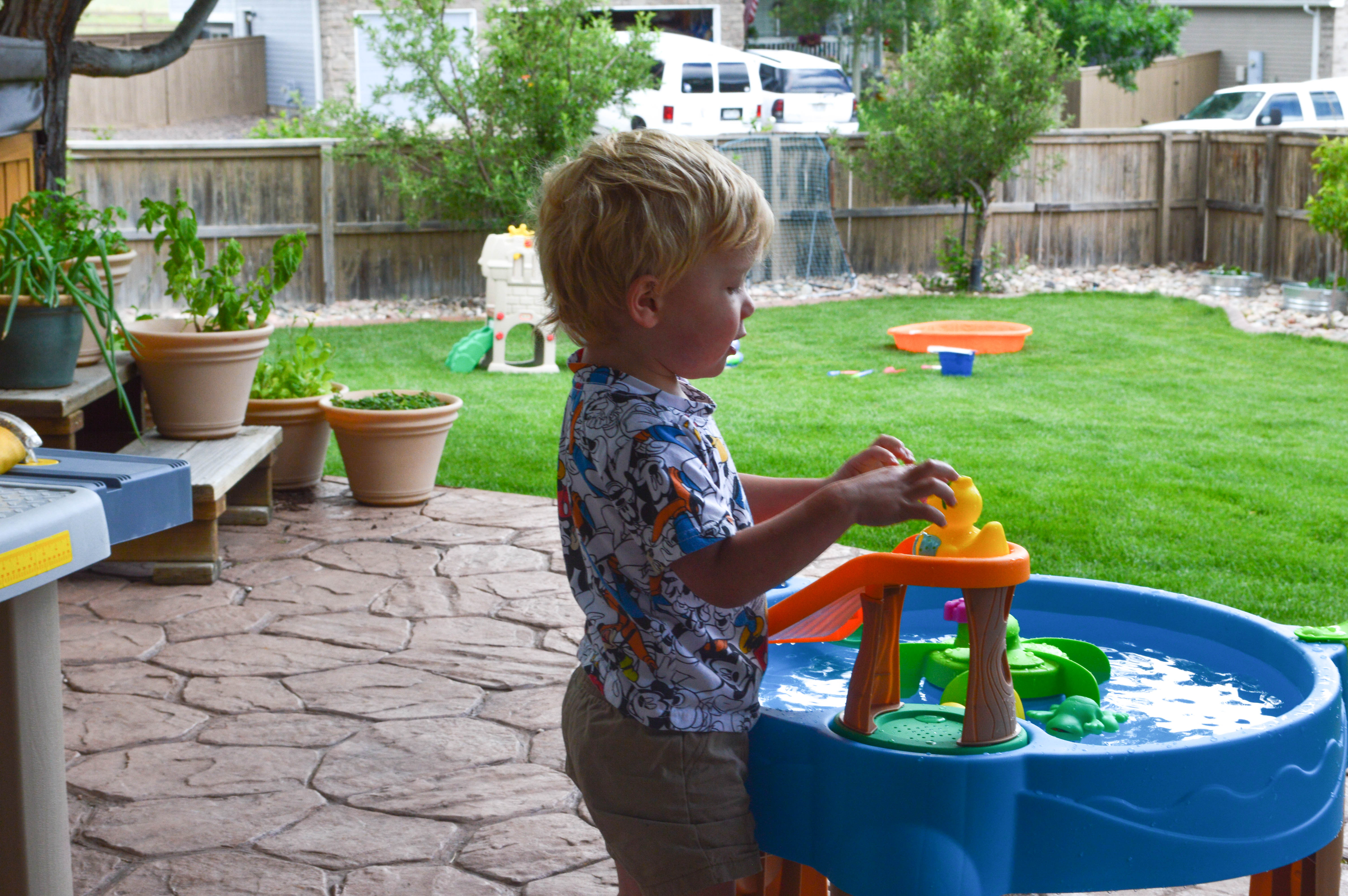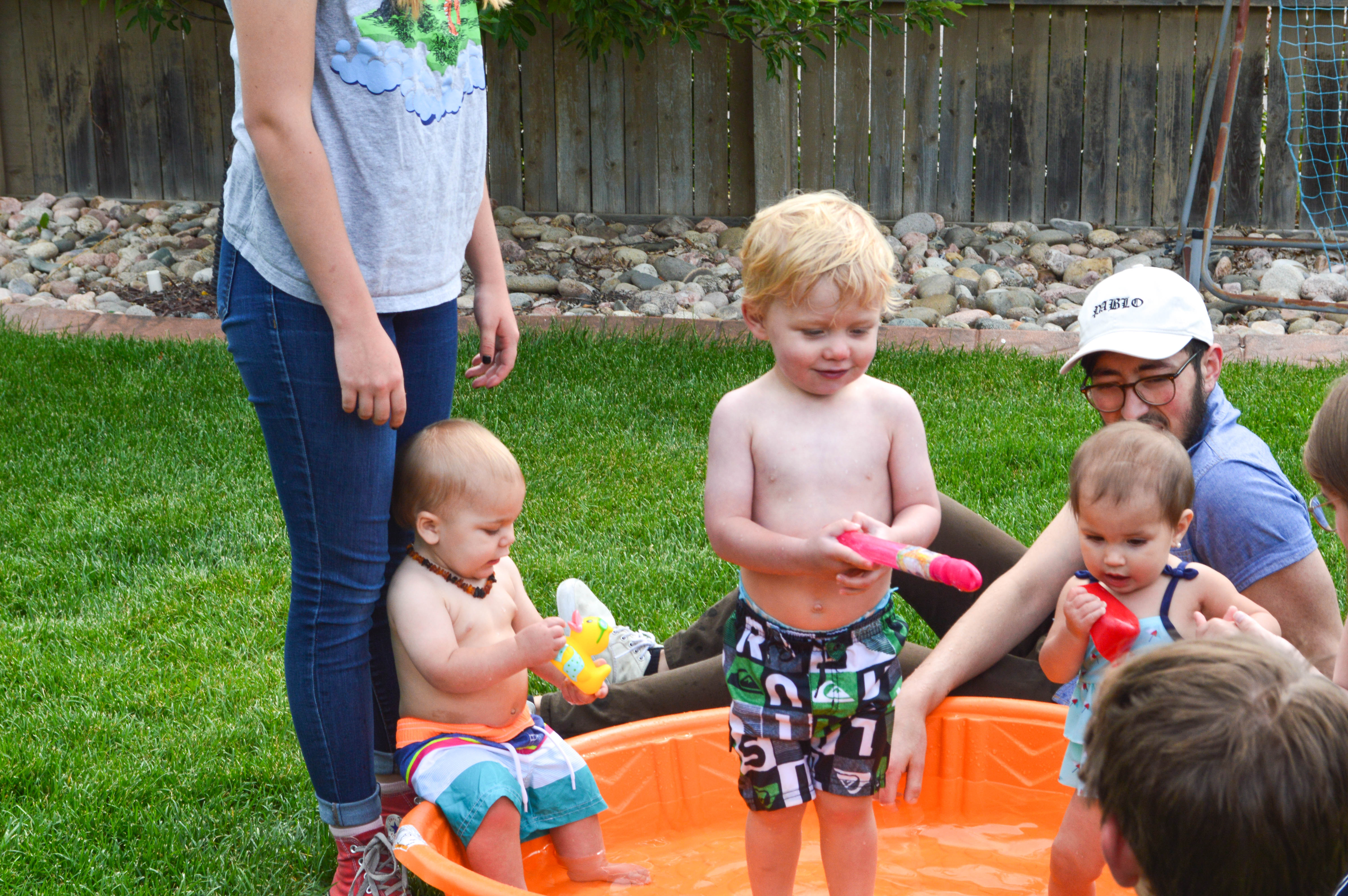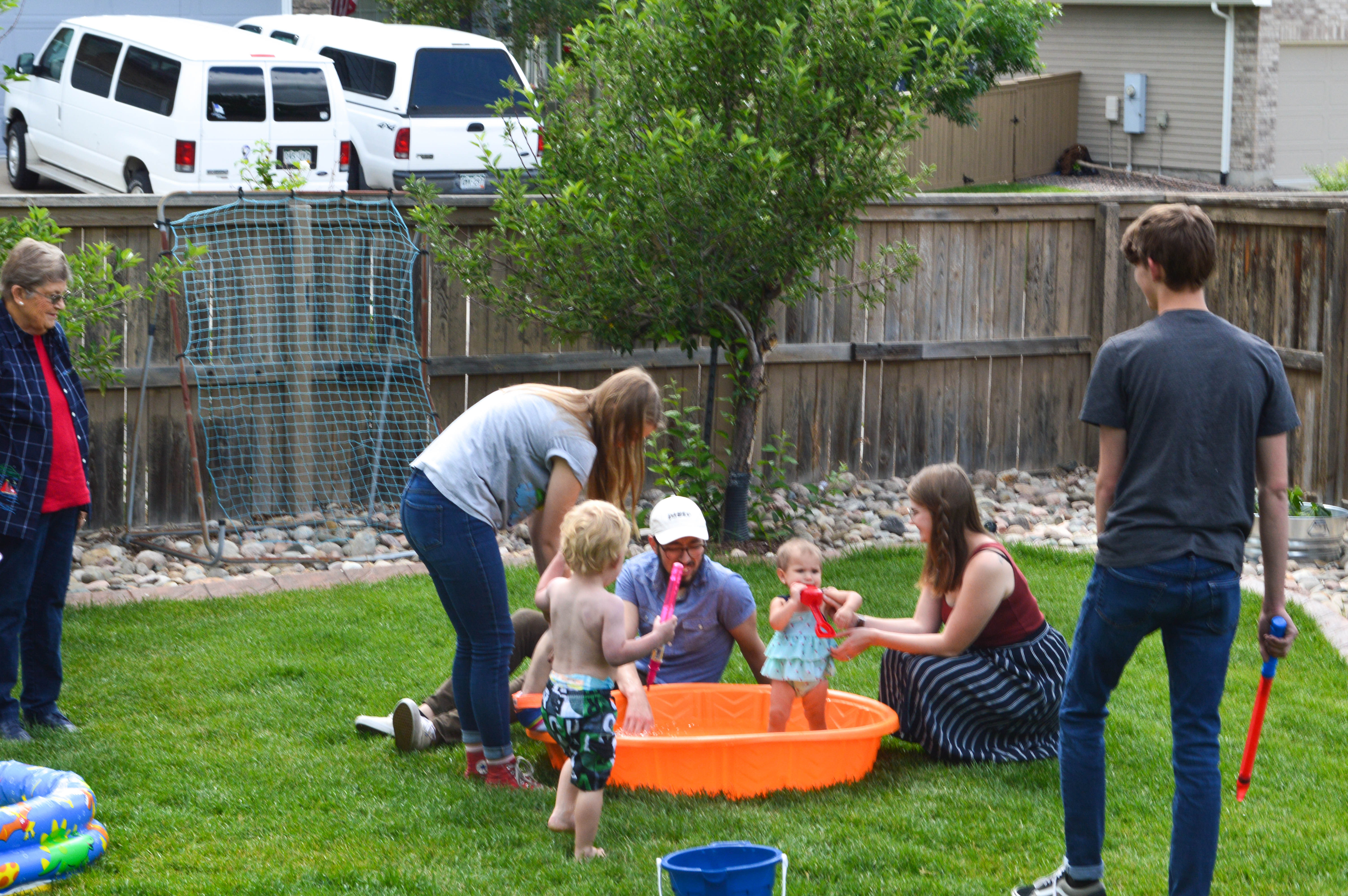 Which just goes to show you we put too much pressure on ourselves as parents! Our kids have no idea whether the cupcakes are handmade or store bought, they just want to have fun and open presents. It's going to be a magical day just because it's their birthday and you're celebrating them.
We got Mickey Mouse balloons, a Happy Birthday sign, confetti, stickers, candles, centerpieces, streamers, and more from Oriental Trading and everything looked so cute! I actually really loved the way it turned out and looked way better than anything I could have made myself.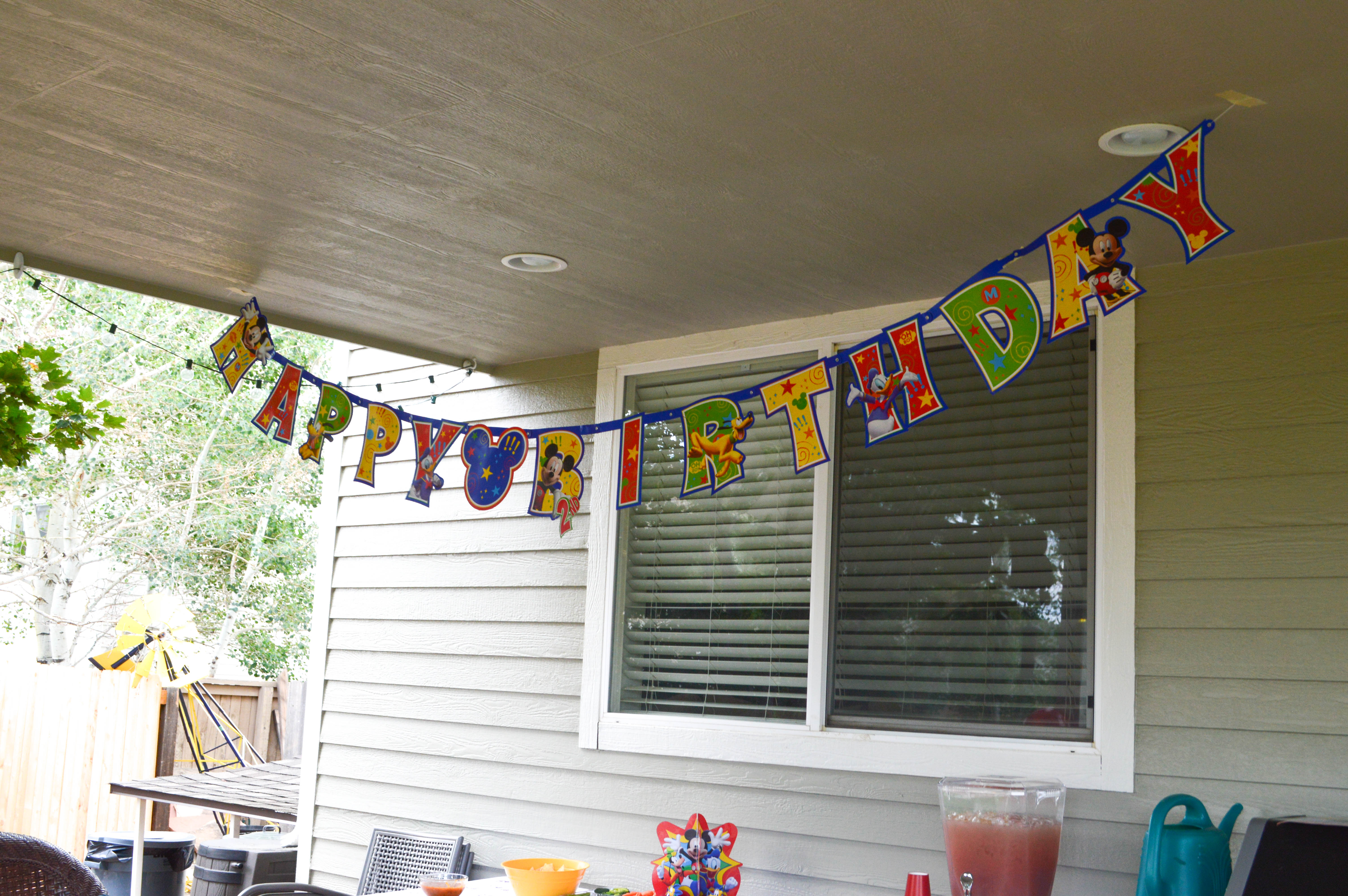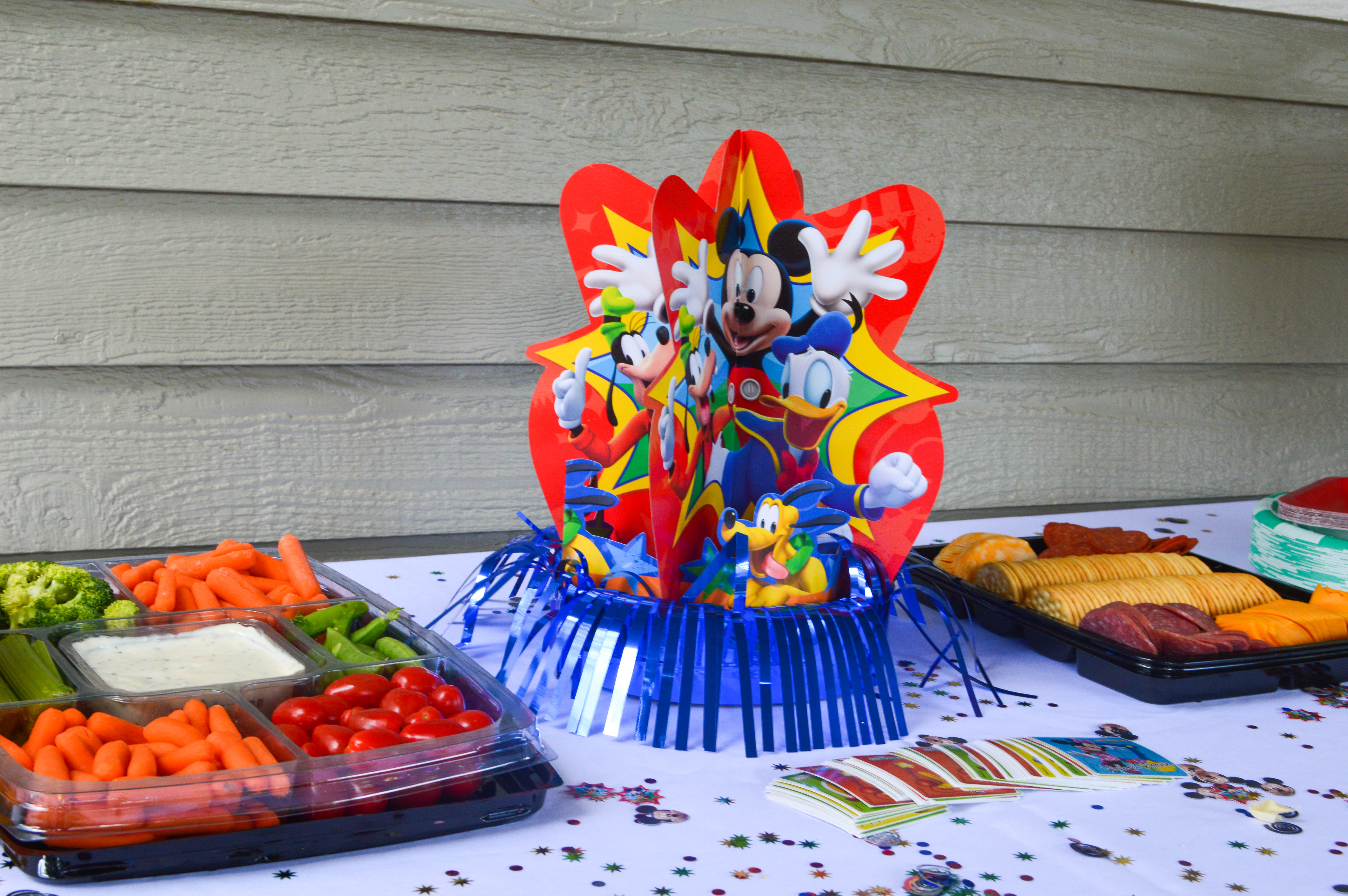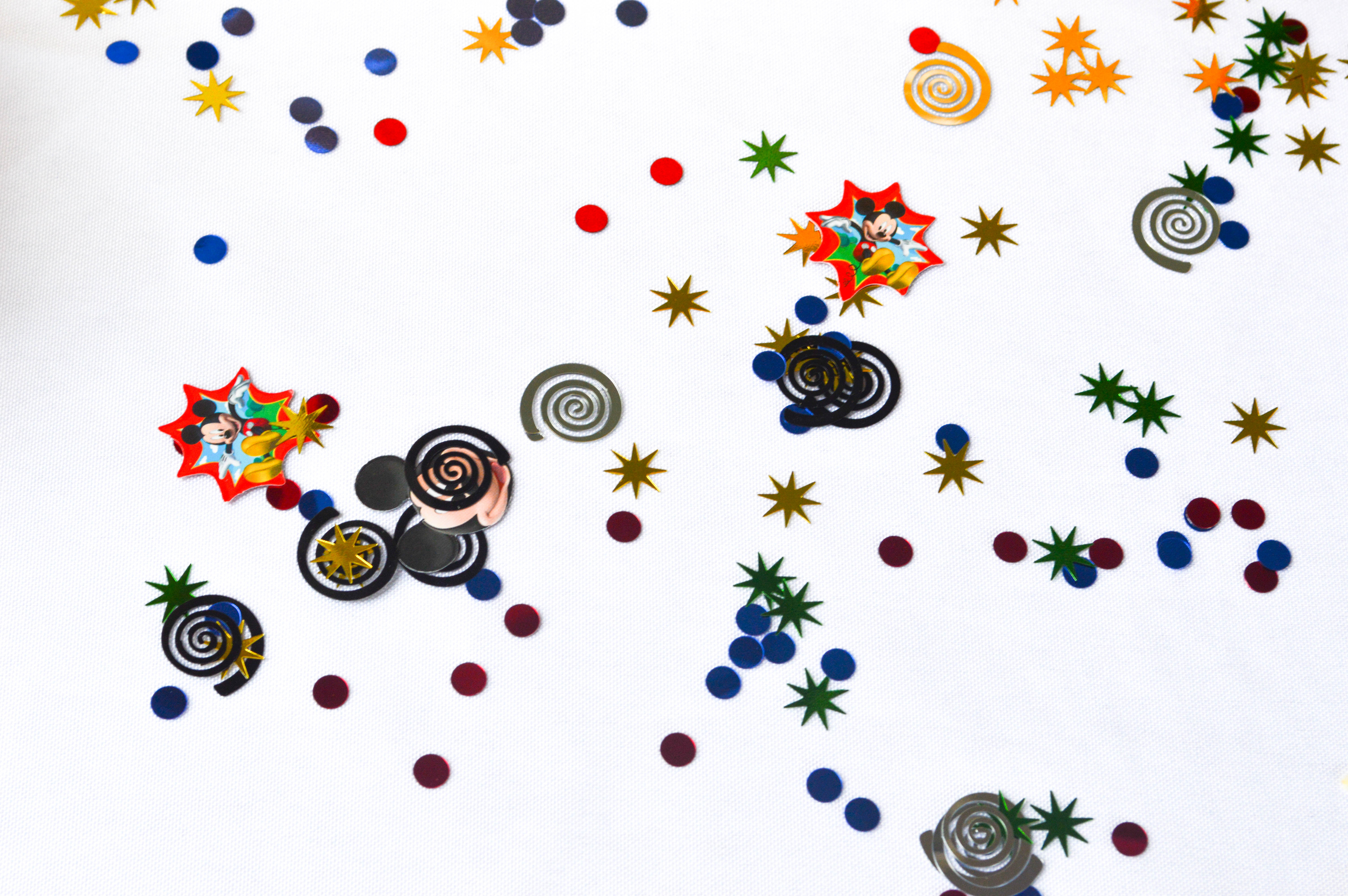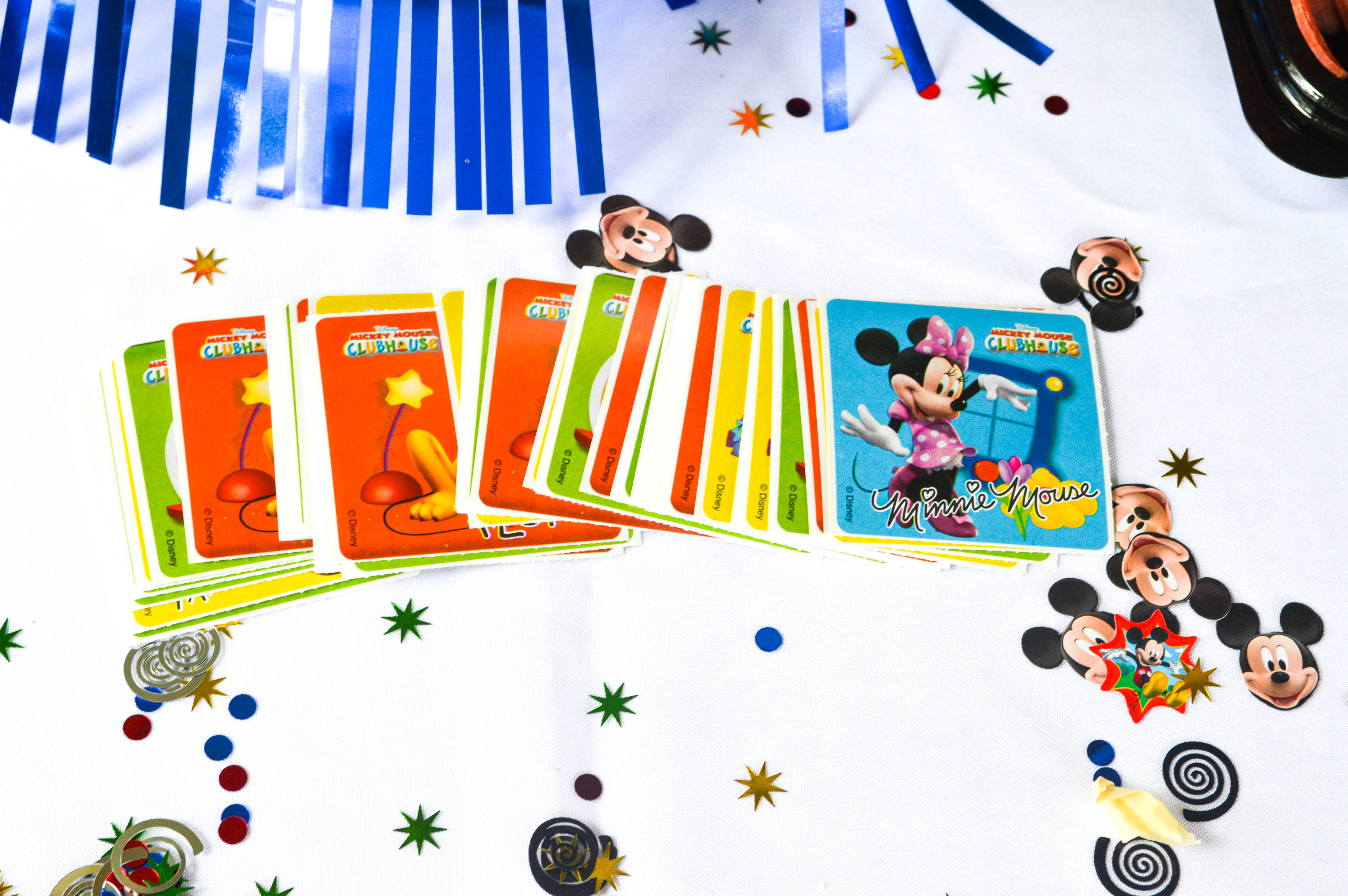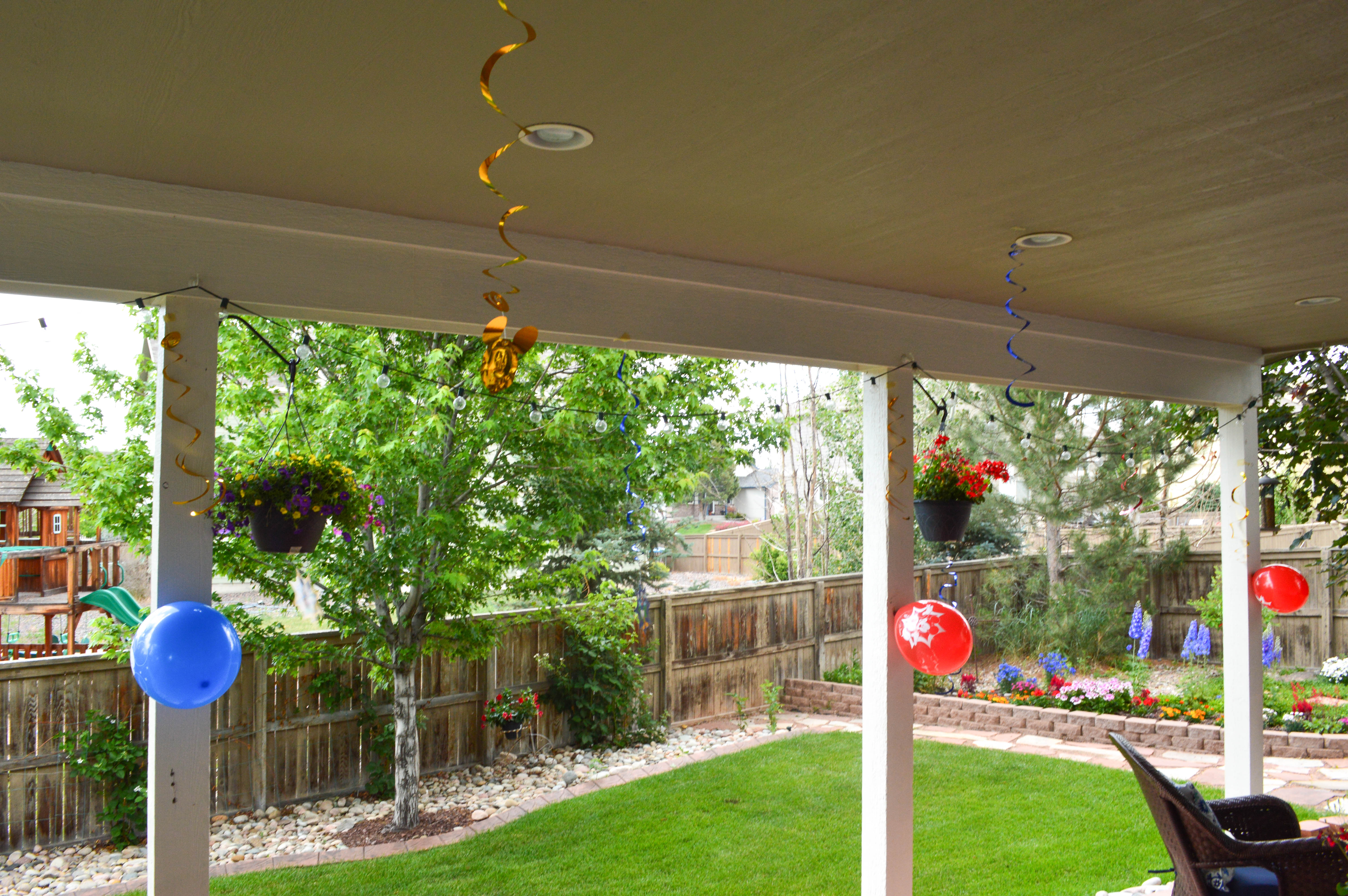 We put the cupcakes on a cupcake stand and topped them with the Mickey birthday candles and they looked so cute! And we even got some Mickey Mouse photo props which were super fun.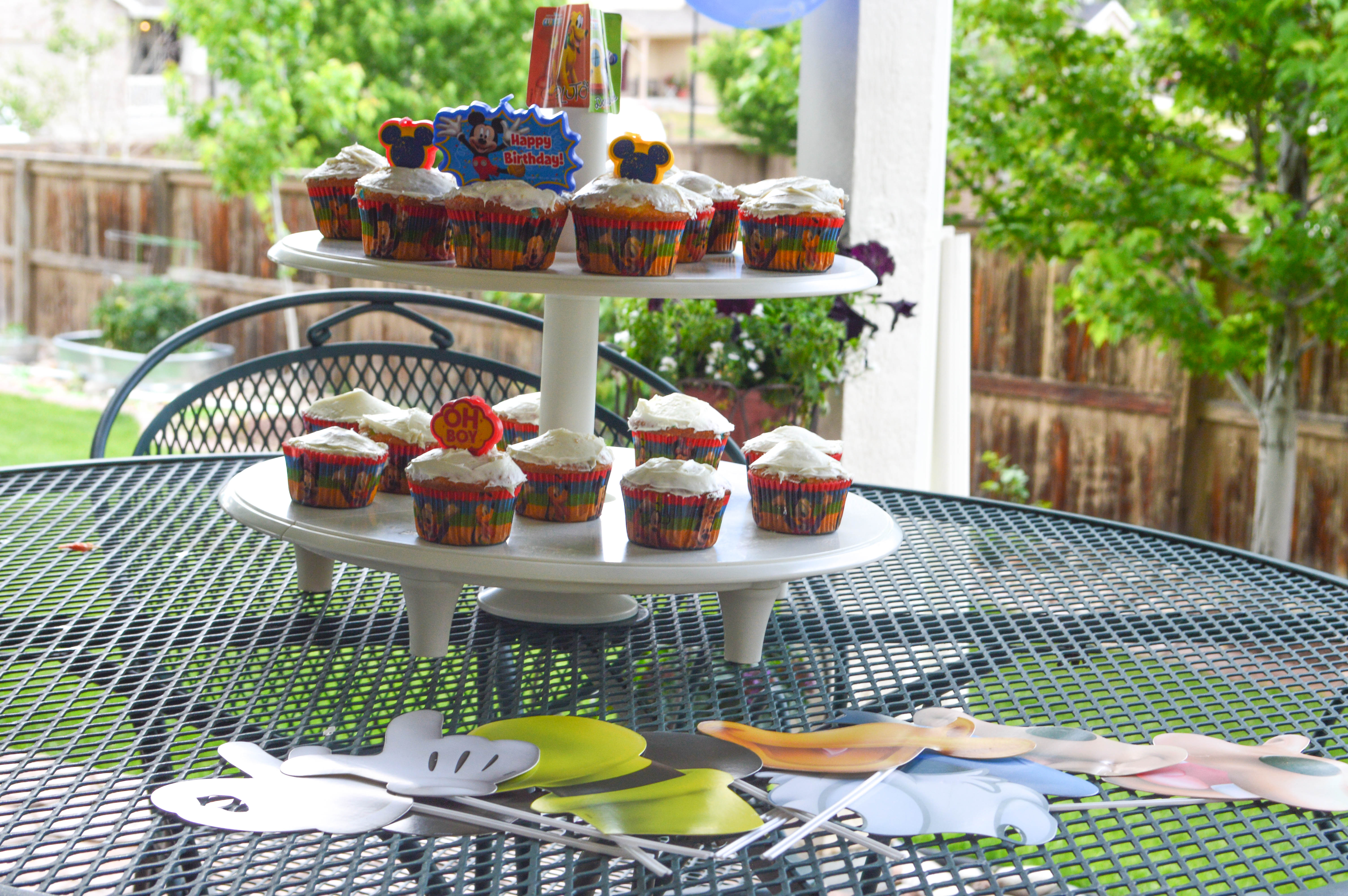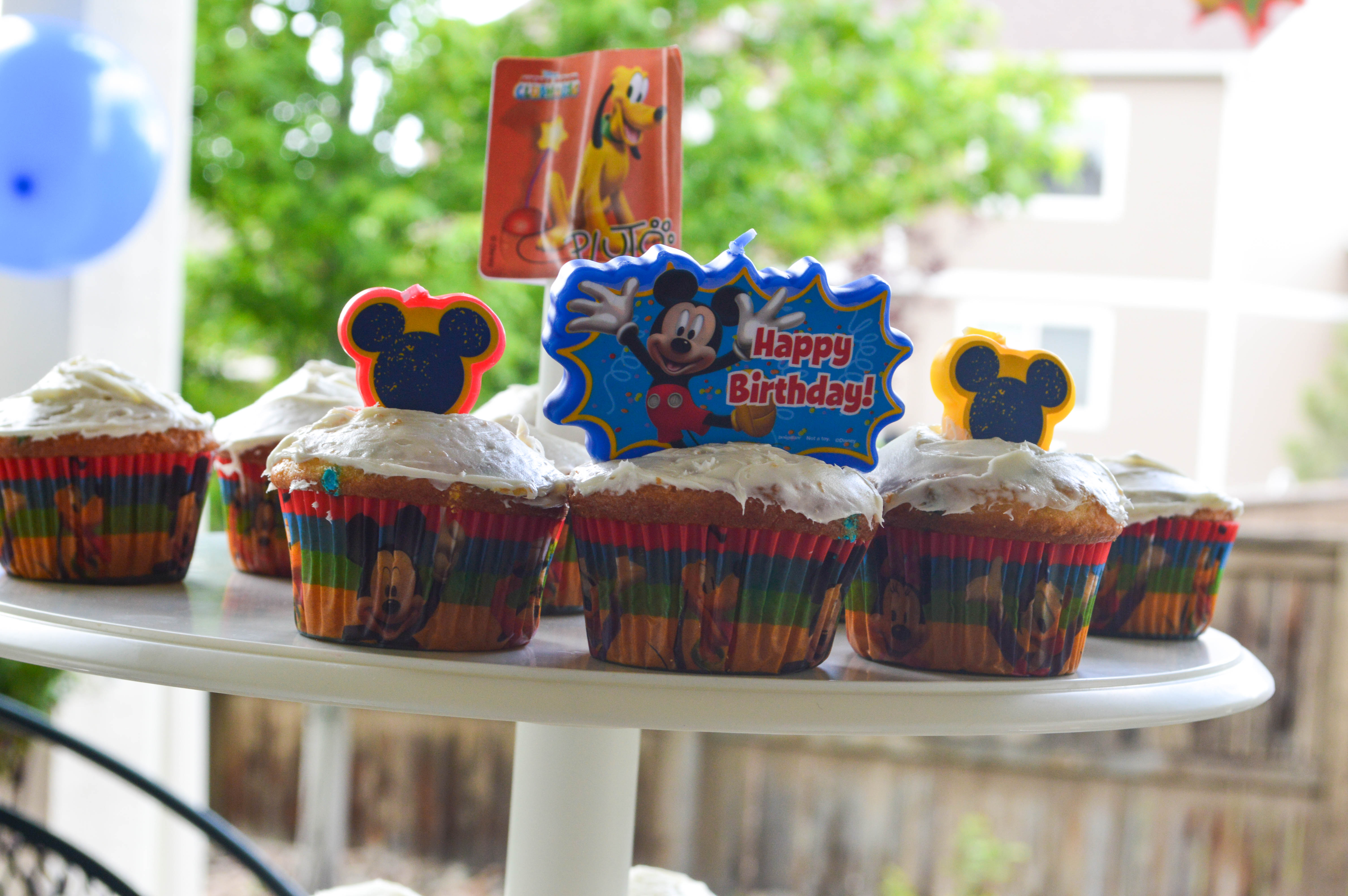 One thing I did make myself was the invites! I designed them really quickly on Canva and had them printed at UPS. Super easy and inexpensive!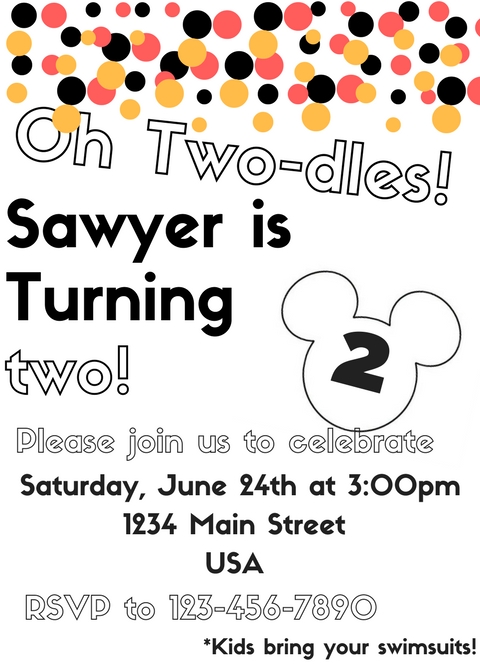 We got a cheese and cracker platter, veggie platter, chips and salsa, and watermelon for snacks.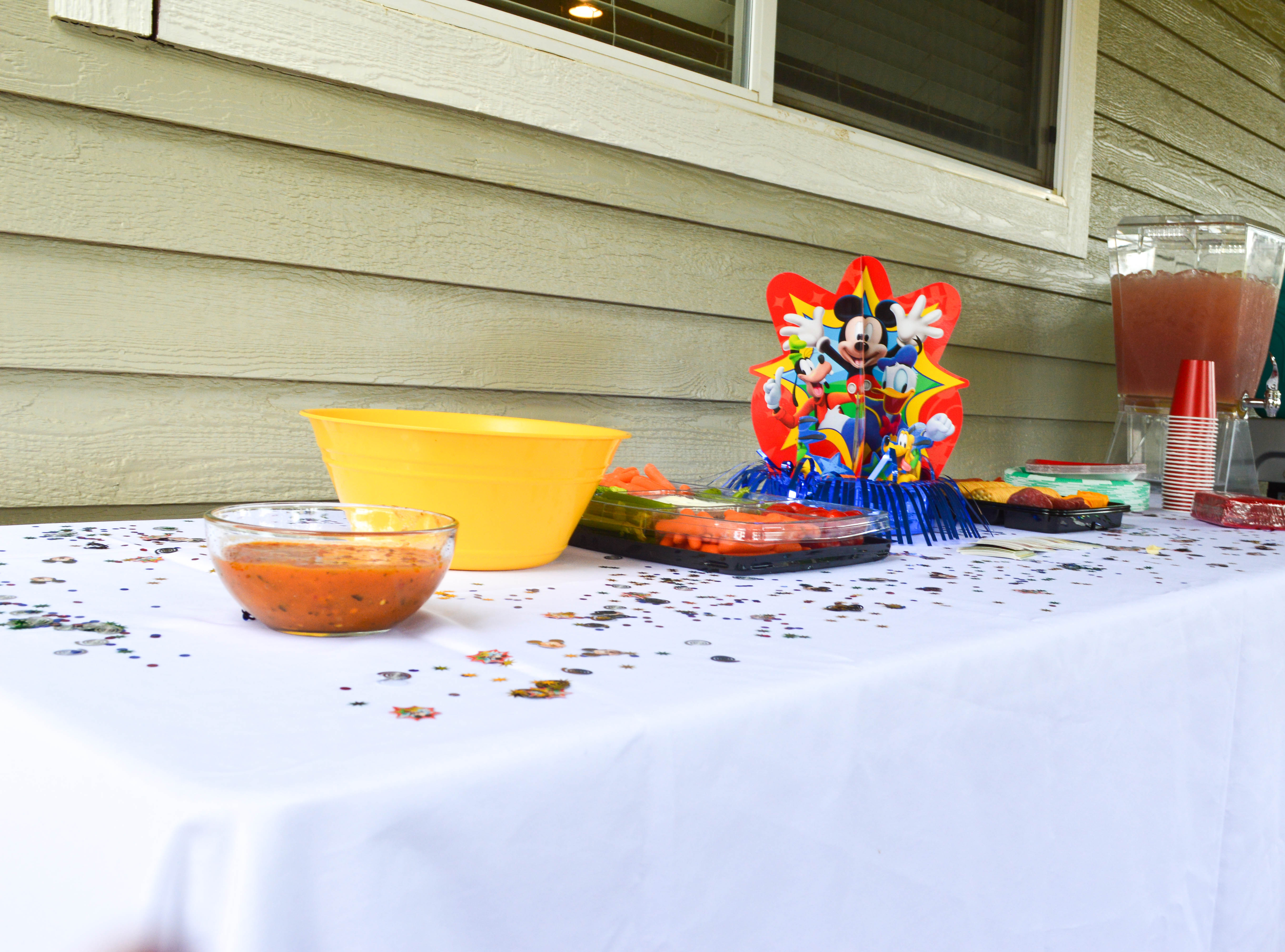 Be sure to check out Oriental Trading for all your party and event needs!
| Shop | Facebook | Instagram | Twitter |
xoxo.
Save