Disclaimer: This Minted holiday cards post is in collaboration with Minted. All opinions are my own. Please visit my disclaimer page for more information.
I really thought I'd be on top of it this year.
I've self-coined the term "slacker mom" for myself and it rings true time and time again. I always tend to leave thing until the last minute and then throw them together as best I can. Luckily, I've gotten very very good at throwing things together, last minute. If I wasn't so honest on this blog, you might not even be able to tell.
I wanted to get ahead of the game this year, so I contacted our favorite photographer about Christmas Card photos in October. Yep, I was actually going to do them early this year. (Want to shoot the perfect holiday card? Check out this article about showcasing your children in your holiday cards, and this article about posing your pets in holiday cards, and this article about matching family attire for holiday cards!) Or, so I thought. Then, my husband found out he would be starting a new job and going back to school and our lives quickly became a whirlwind for the months of October and November and we never did schedule those pictures.
And now, here I was, the first week of December, with no game plan for Christmas Cards.
We could have just scrapped it all together and skipped the cards this year. But Oliver joined our family this past summer and we never did birth announcements and so I really wanted to get a card out featuring him. We didn't do a family shoot, but I did have all those pictures from our family session this past summer I could reuse.
However, those were Oliver's "newborn" photos and he's grown so much since then, plus he didn't have oxygen tubes on his face anymore. So, a new plan was hatched. I am a professional blogger after all! I have a very nice camera, decent photo skills, and even better editing skills (to make up for my only decent photo skills). So I decided, I would use our summer family photoshoot pictures for the back, and include a note thanking everyone for their support during Oliver's NICU stay and health troubles. And on the front, I would use an updated, Christmassy picture of the boys, that I would take by myself.
So, I spread out a white sheet, plugged in some twinkle lights, put them in their matching Christmas pajamas, and got to snapping.
It didn't go great. Sawyer screamed the whole time while Oliver laid there silently like the angel baby he's usually not. I shot for what felt like forever, getting literally nowhere. For a second I considered actually using the crying and temper tantrum shots and just captioning the card "We hope your 2018 goes better than our Christmas photoshoot!" or something witty like that. I would have to make do.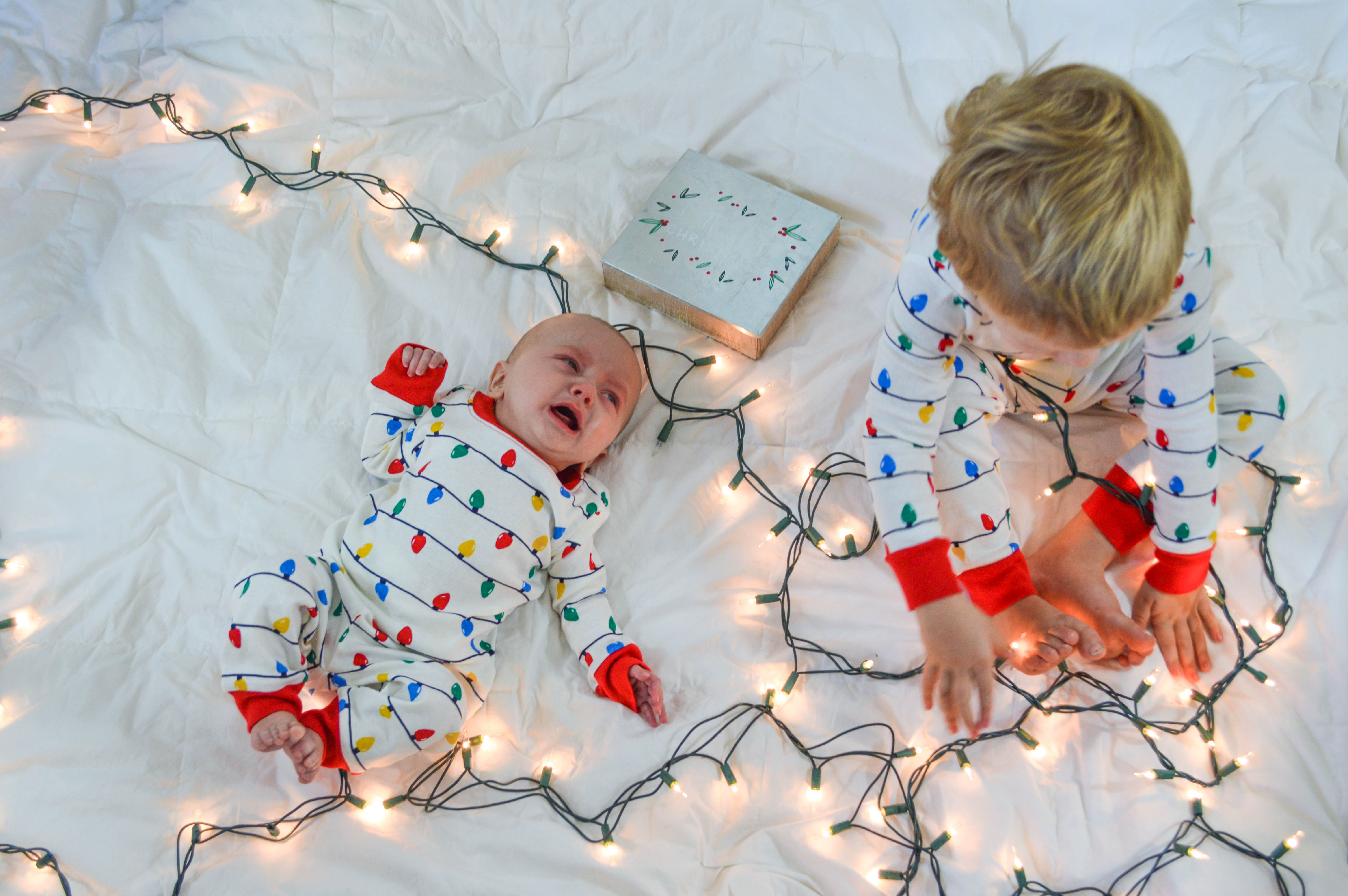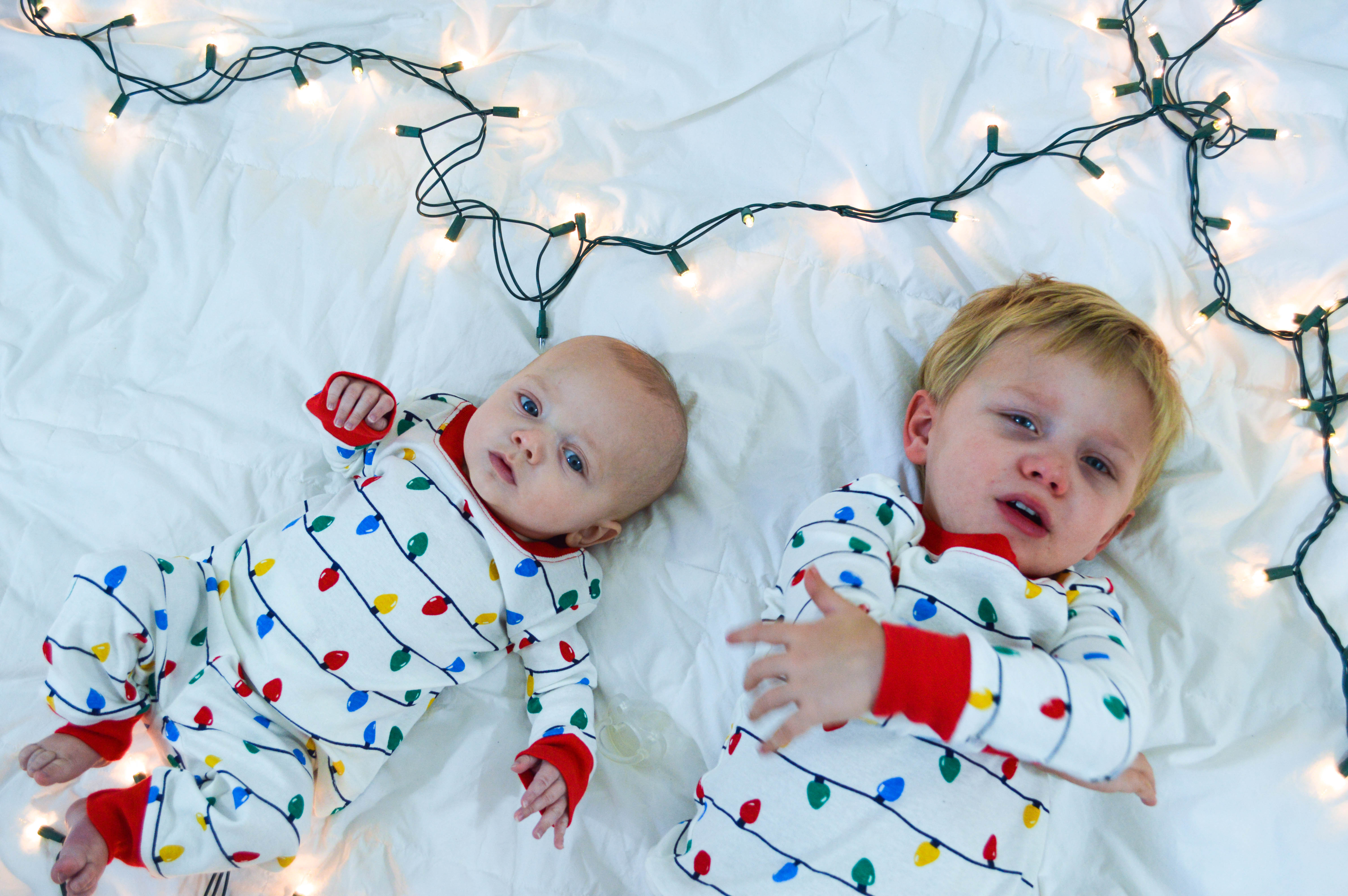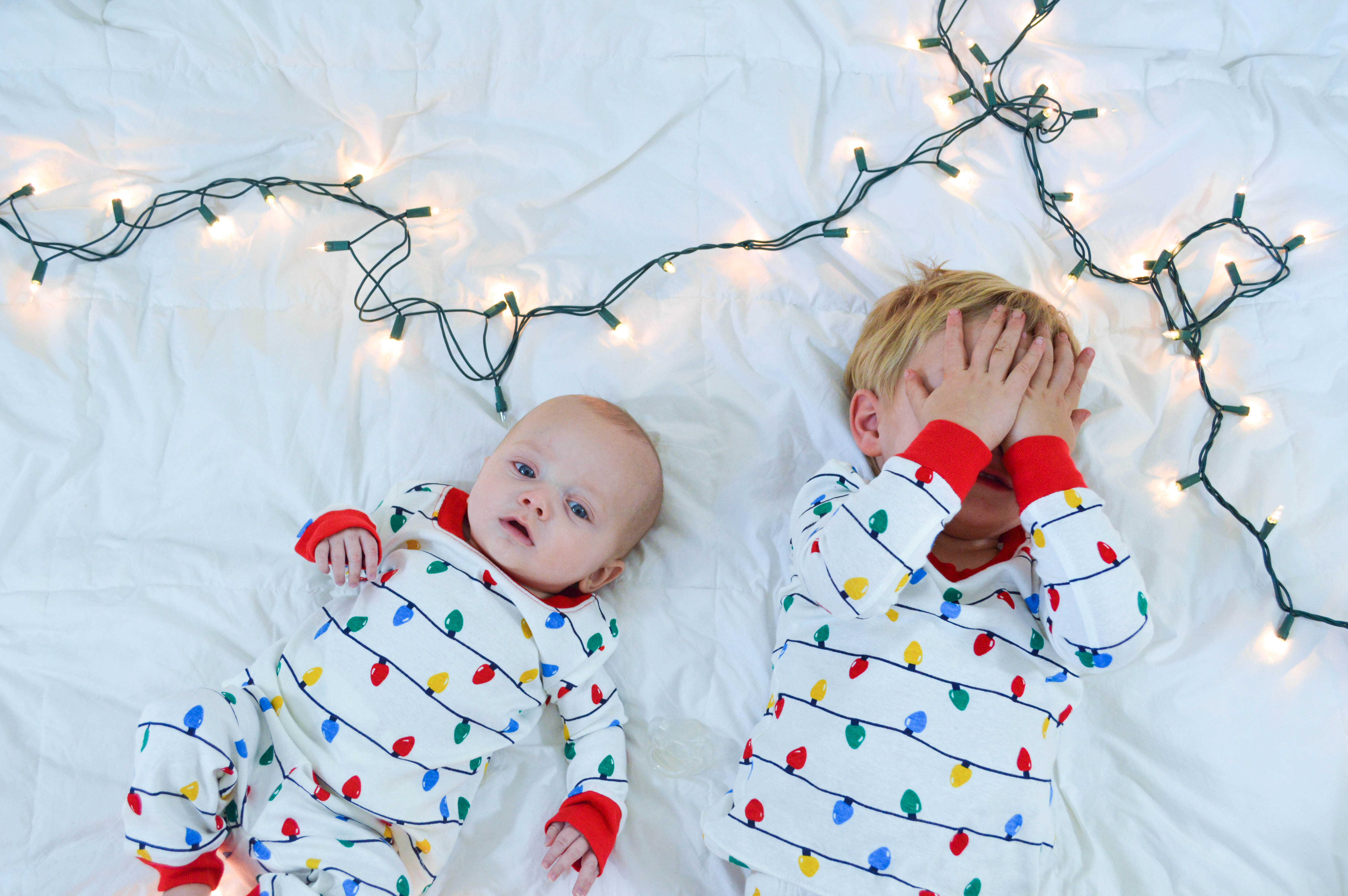 Until suddenly, for half a split second, Sawyer smiled.
And being the professional momtog that I am, I got it.
Literally, out of 100+ pictures, there is ONE where he is smiling. And luckily, it was in focus, he's not moving, Oliver looks great, and the lighting was perfect.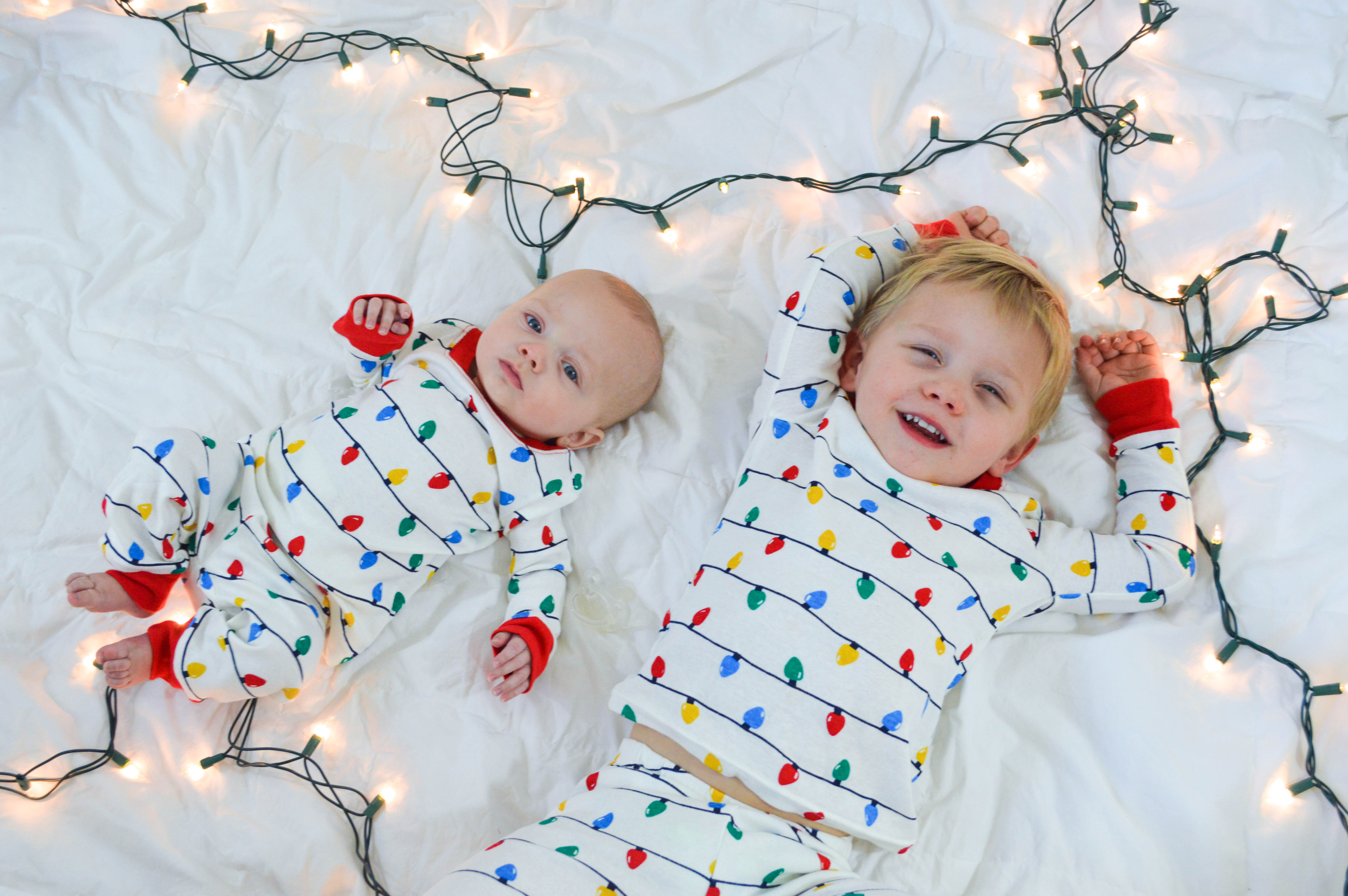 Phew.
So I logged on to Minted, uploaded my single, perfect photo, and designed my Minted Hoiday card.
Start to finish (photoshoot included!) the whole thing too me less than 2 hours and my Minted Holiday cards were in the mail, on their way to me. It was only December 5th, so I'd call that a huge win for this "slacker mom"!
Minted makes the process so easy. When browsing, you can filter the type of design your looking for, and even upload your photo to preview what it would look like on each design as you scroll.

Once you pick the template for your Minted holiday cards, you just add your pictures, wording, and any customizations and you're done.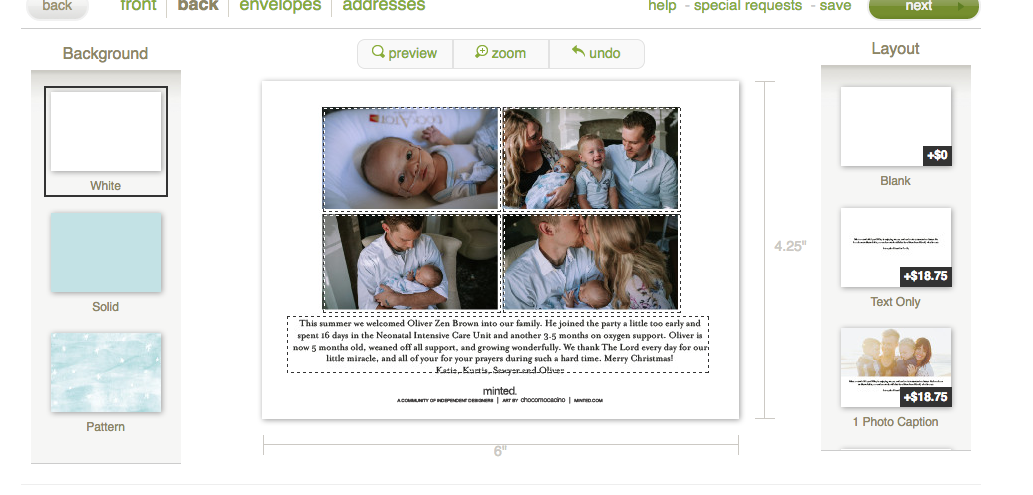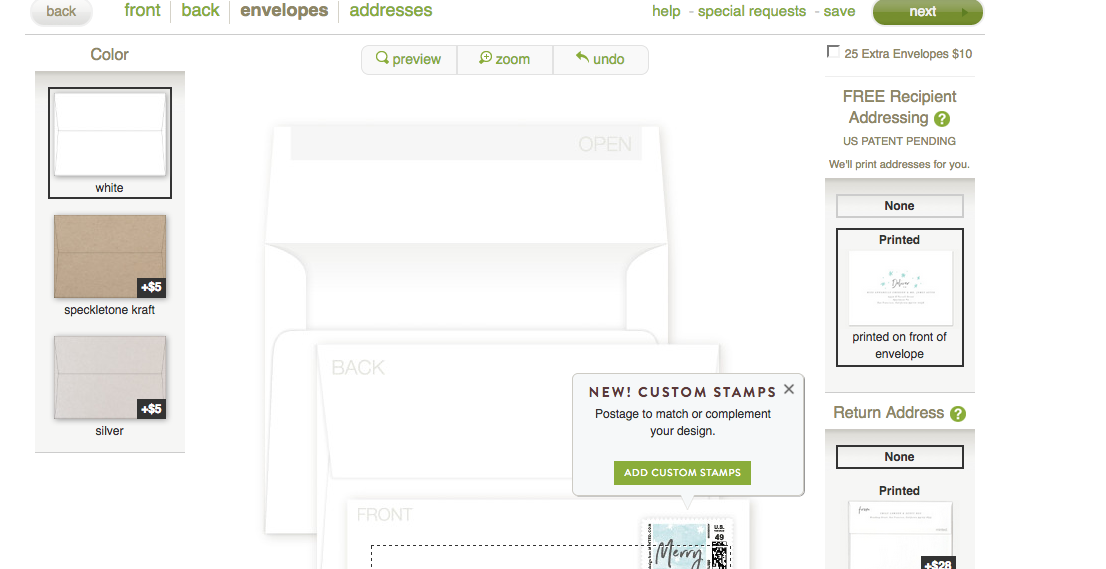 You can even upload the addresses of your recipients and Minted will address all the envelopes for you. As a last minute Mama, this will save some serious time, so I definitely took advantage of it! Did I mention it's FREE??
Here are our Minted Holiday cards: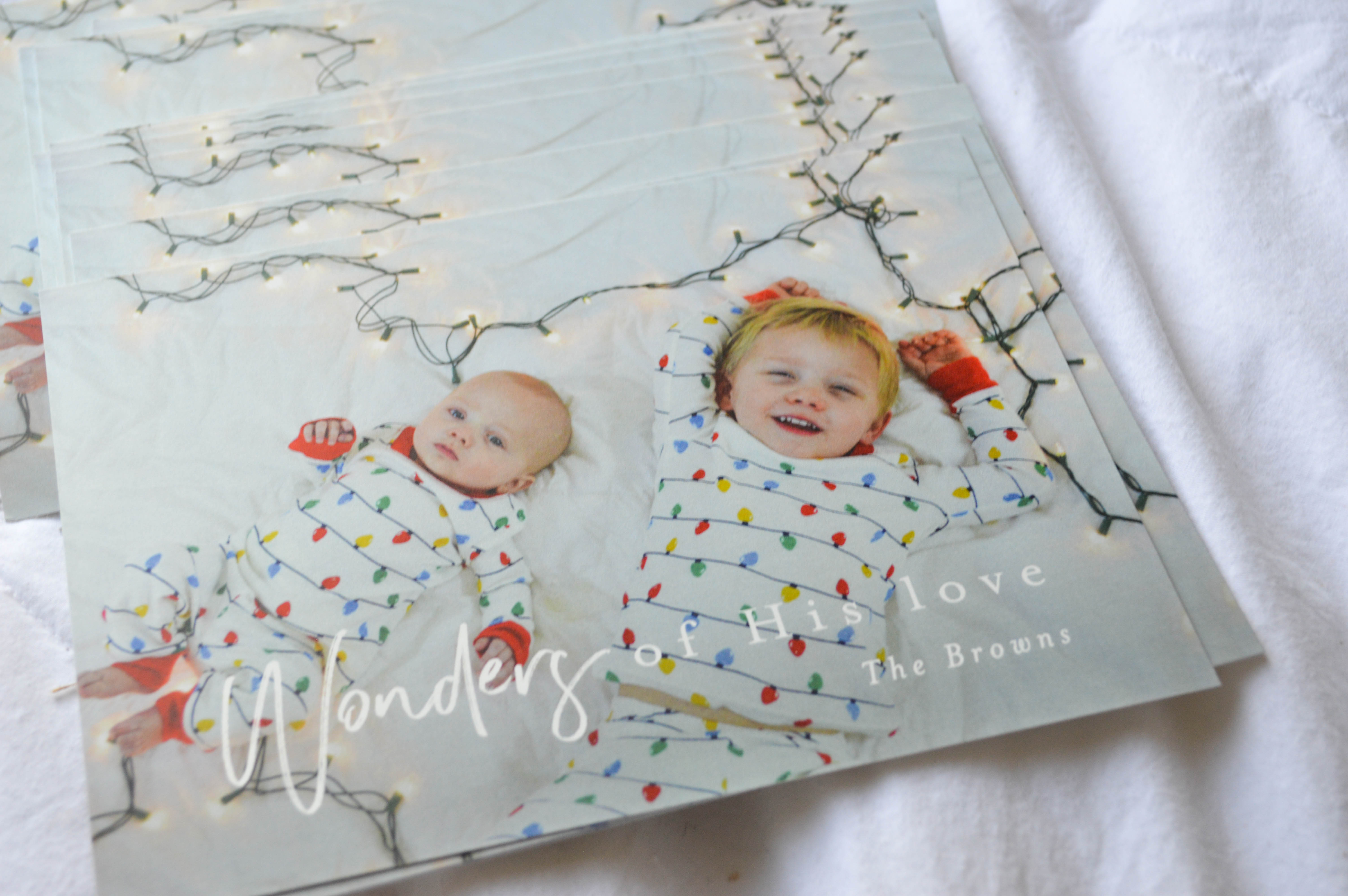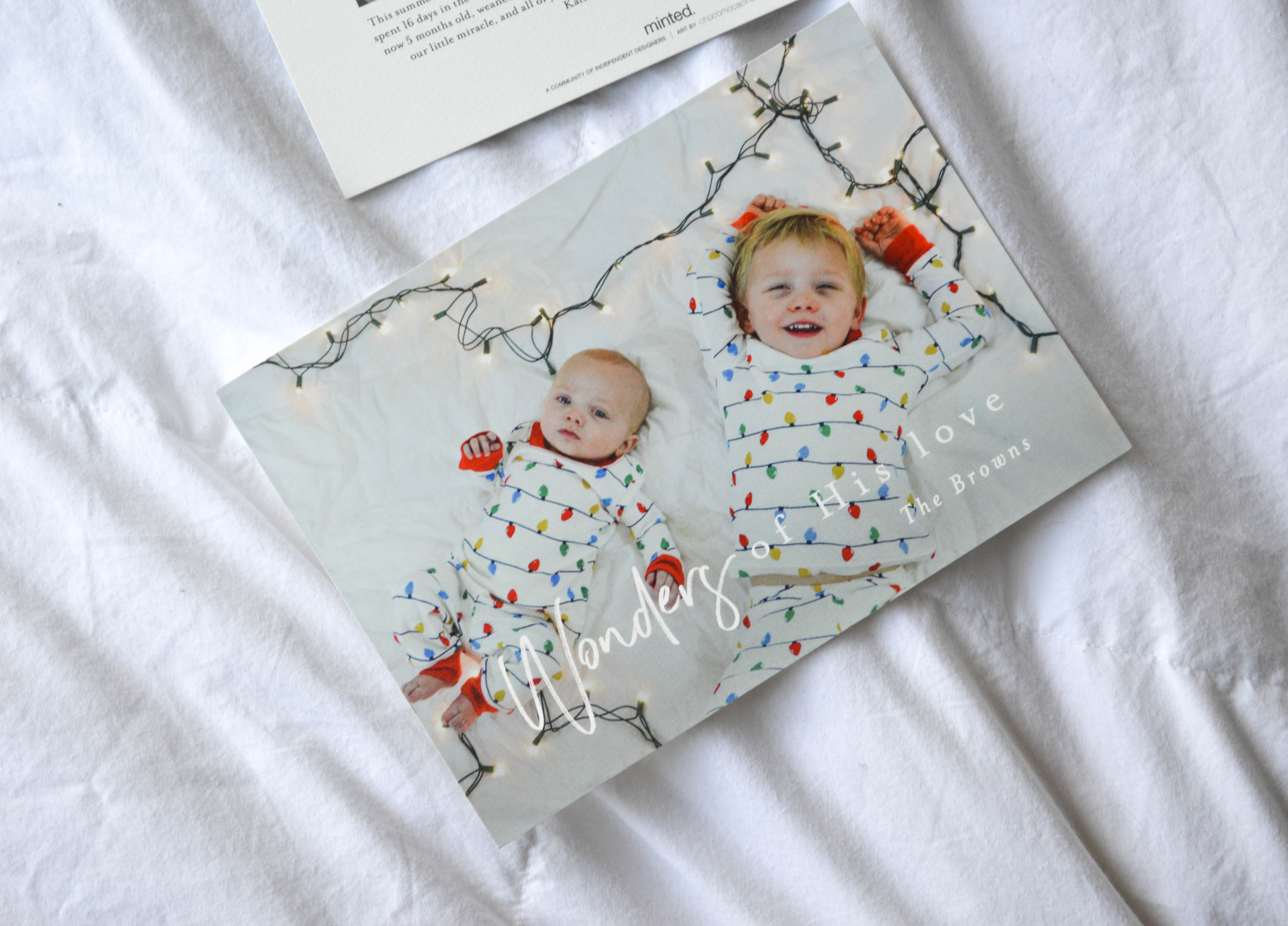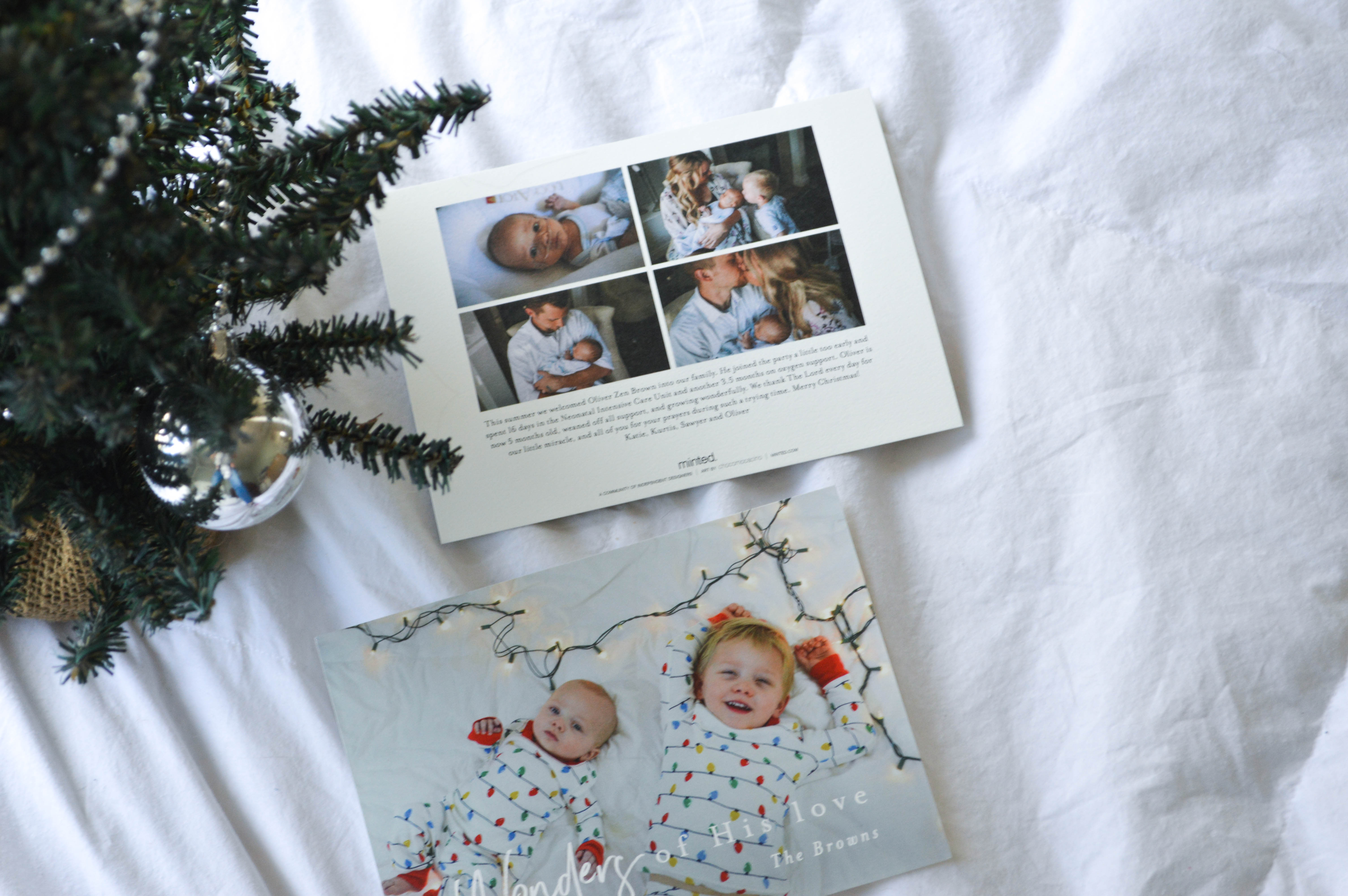 Minted has plenty of shipping options to accommodate getting your cards to you in time. Even if you're a "slacker mom" like me you can definitely get those cards out before Christmas! And if not? You can always order New Years cards instead. That's what I did last year and they were a huge hit!
Minted also offers tons of other products that would make last minute gifts for friends and family! They offer beautiful wall art, home decor for just about every room in your house, personalized gifts, weddings and more. There's even a whole section just for kids decor, apparel and party supplies.
Be sure to check out Minted:
| Shop | Facebook | Instagram | Twitter |
If you haven't started on holiday cards yet, or you still have shopping to do, it's not too late! Minted makes it fast and easy. Last minute mamas, check out Minted!
Loving this Minted holiday cards feature? Click here now for more Holiday essentials!
xoxo.
Save
Save
Save
Save
Save
Save
Save
Save
Save
Save
Save