Happy Friday!
It's been a super crazy week and life is currently taking some crazy twists and turns. After a long few days of grown up decision making, I am definitely ready for a relaxing weekend!
You know that thing you see all over instagram? Well, I got one. And today I'm going to tell you if it's really worth the hype.
FabFitFun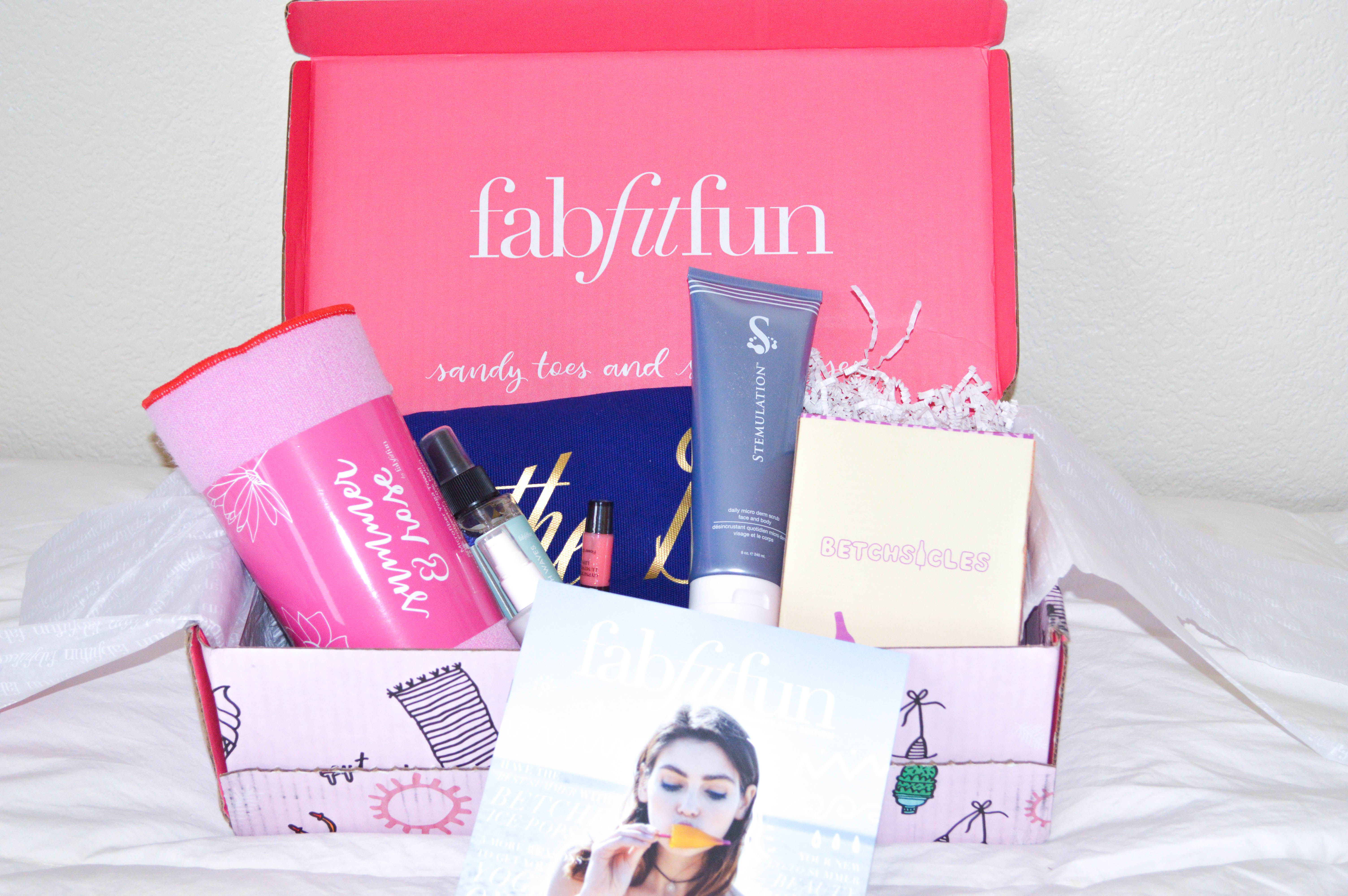 I know you've seen it. If you're on social media you've seen your girlfriends, your favorite reality tv stars, personal trainers, and even mom bloggers raving about it. It's the FabFitFun box! FabFitFun is different than most subscription boxes. They only produce boxes 4 times per year, once every season, and each box is themed to fit that particular season. FabFitFun is not limited in it's subscribers. Each box has a mix of beauty, fashion, fitness, wellness, and home products!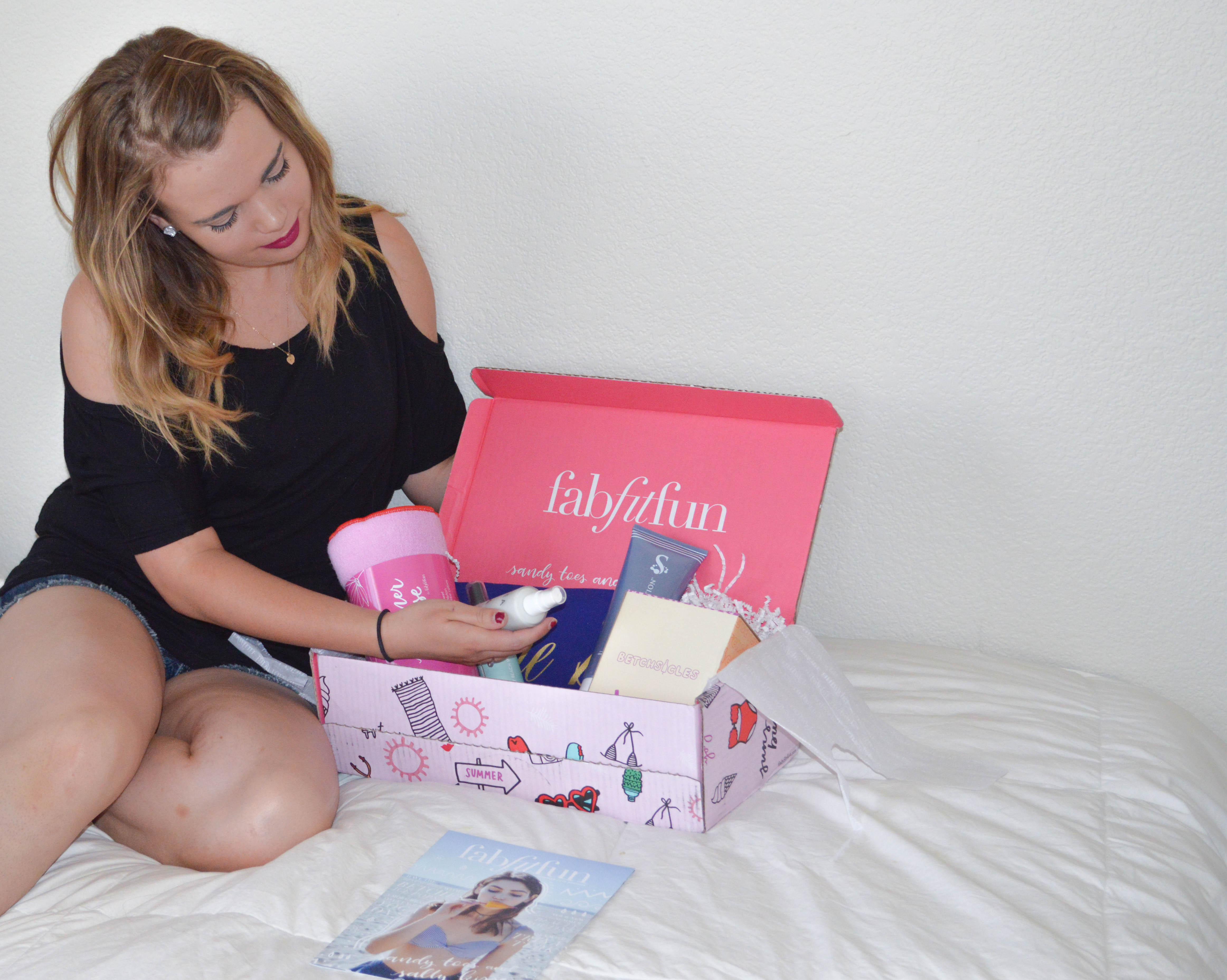 Every time I see it, I want it. I see my favorite Bachelor contestants raving about their box and I lust after it. Everything in it is so cute, chic, and useful! Every girly girl needs one! This season's FabFitFun box is a $200 value, yet they only cost $49.99! My summer box came with so many amazing goodies, I had so much fun unboxing it! All of the products have been useful as well. It's not one of those subscriptions that the items will live in the box after you receive it. You'll definitely be using all of it!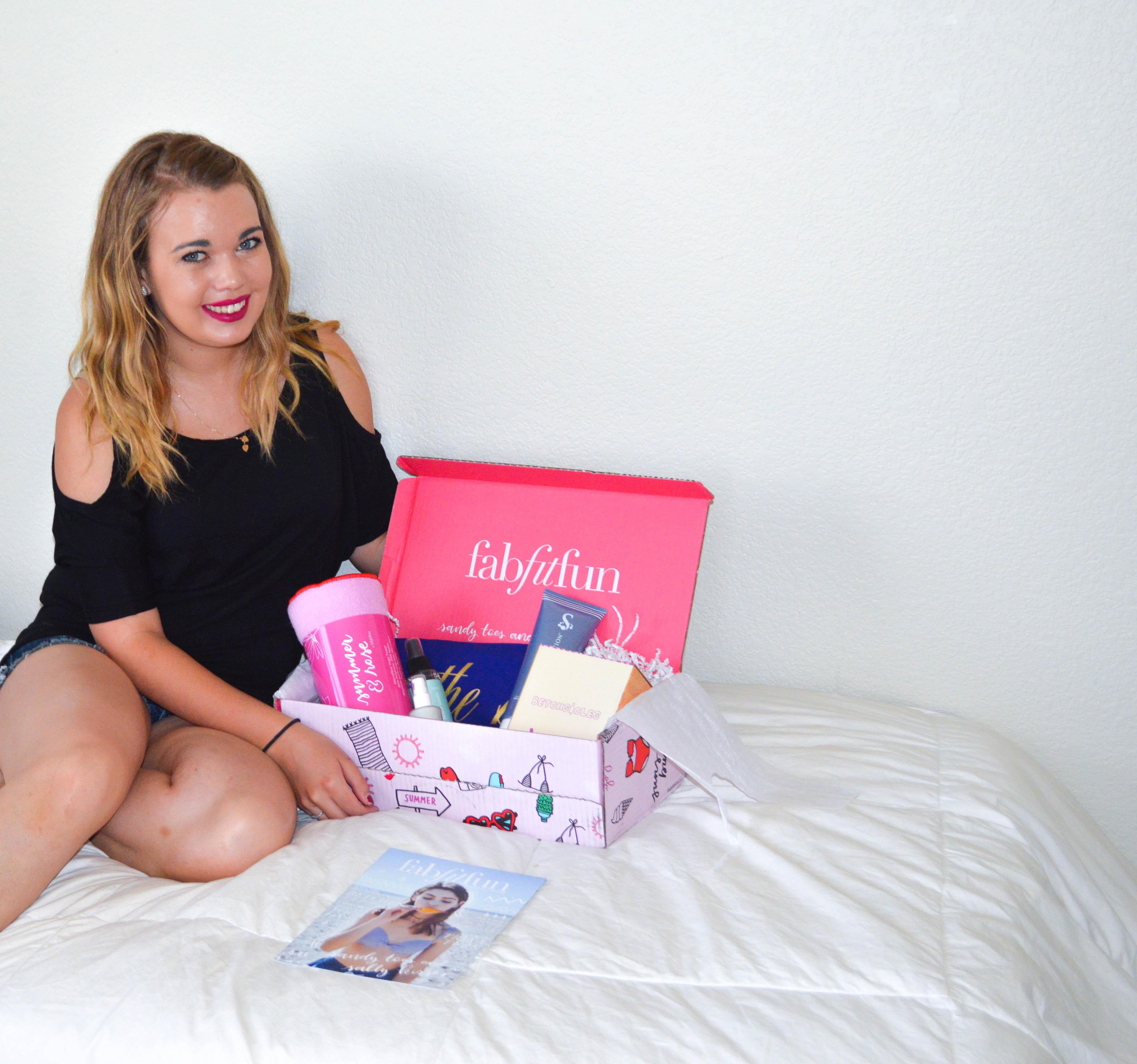 So, is it worth it? I loved everything in my summer FabFitFun box. I used the tote as my beach bag while we were on vacation in Balboa Island, and since we've been home, it's been my pool bag! It;s big enough to hold everything I need for Sawyer, Kurtis, and myself! And it's so cute! I also got some sea salt spray for my hair, which I also used while on vacation to get pretty and loose waves. The perfect beach look! It also came with a gorgeous luminous lipgloss, which is a pretty pink color and make my lips so smooth, an exfoliating  facewash that lives in my shower I use it so often, a yoga towel, which is adorable and I cannot wait to use at my next yoga class, and popsicle molds in the shape on champagne glasses! They're so adorable and perfect for any girls night! It also came with some fun coupons, beauty samples, and more!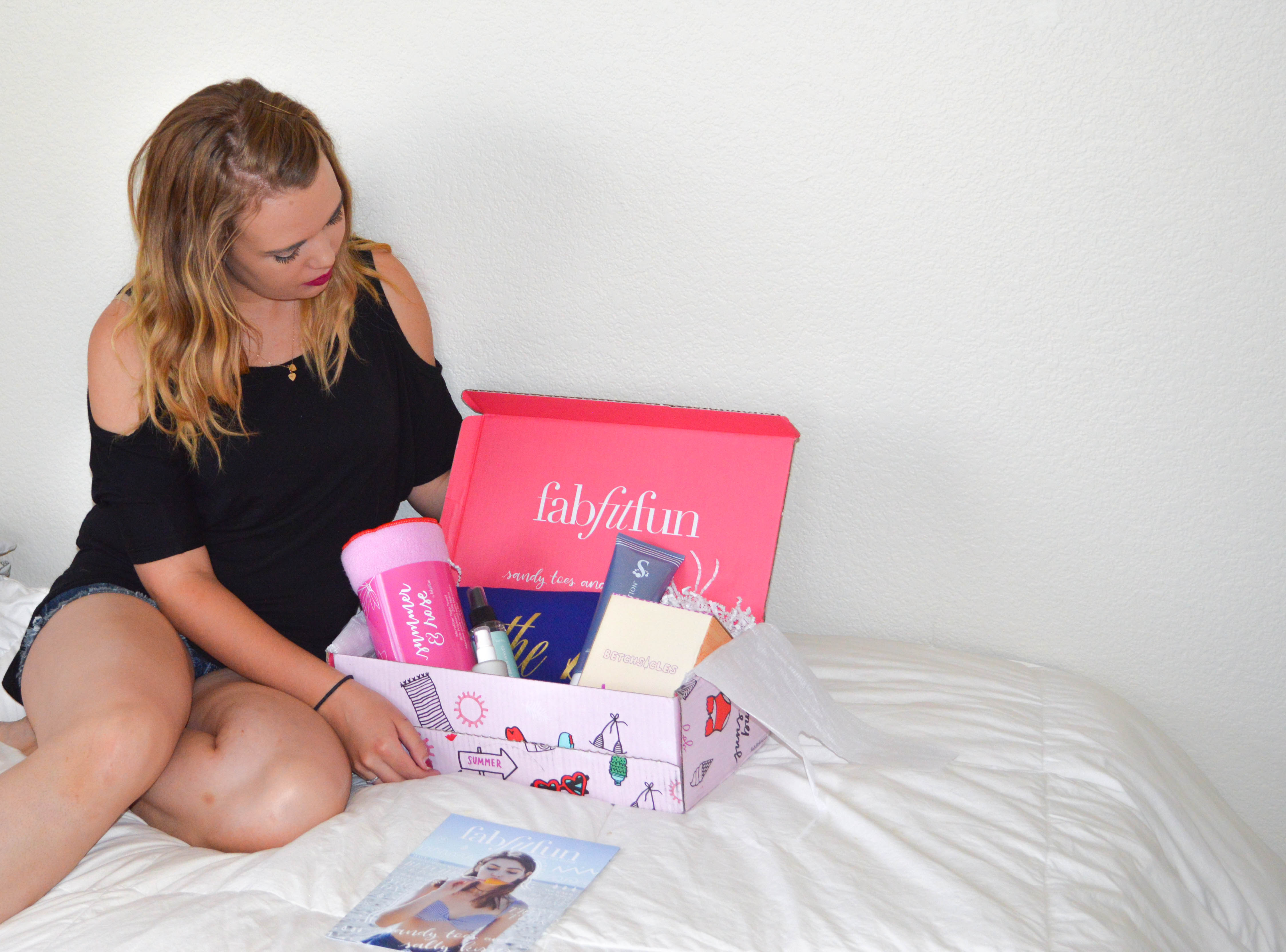 So, is the FabFitFun box worth it? For me, definitely. If the products above sound as useful to you as they are to me, then it's for you too!
Want to try out FabFitFun? Use code "ALLTHINGSLOVELY" for $10 off your first box!
Check out FabFitFun:
| Shop | Instagram | Facebook | Twitter |
La Luna Salt
You probably saw me talk about La Luna Salt in my meal prep piece, but I was only able to feature a few of the flavors and I wanted to make sure I mentioned them all! Here are the flavors I have: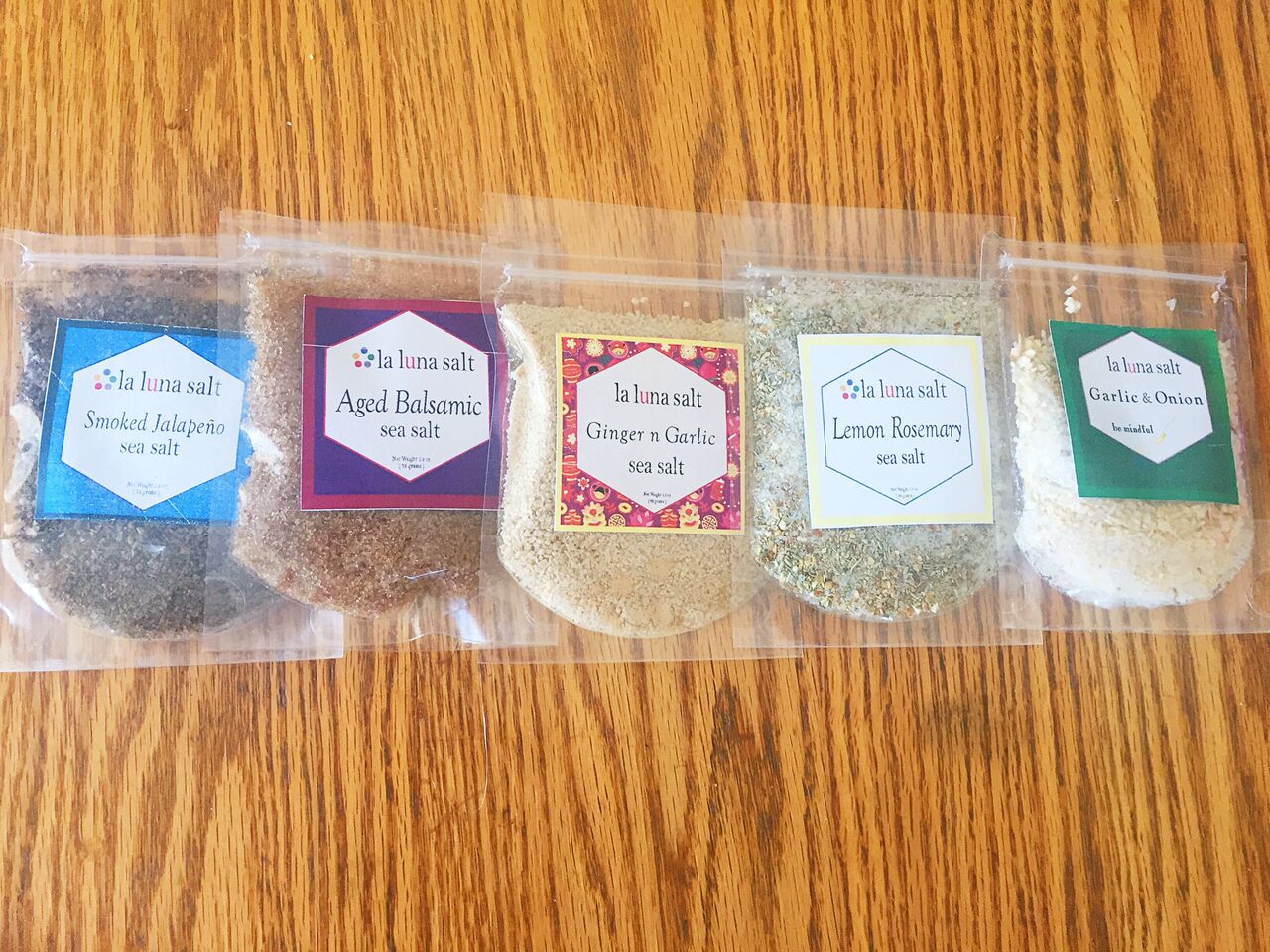 Aged Balsamic
Smoke Jalapeno
Ginger n Garlic
Lemon Rosemary
Garlic and Onion
No lie, I probably use one of these flavors every day while cooking! They make it so easy to spice up a meal and the vast variety makes them useful for every recipe! They have become such an essential part of my kitchen! I love finding new and fun ways to play with flavors and La Luna Salt definitely caters to that. And they have even more salts on their website. Plus delicious chocolate bark. You don't want to miss it, I'm already drooling over all of it. Be sure to check them out!
Disclaimer: I received these items in exchange for review. All opinions are my own.
xoxo.
Save