Hello all!
Today, we're continuing our Chemical Free in 2016 series, by replacing our household cleaners! Newsflash: You're household cleaners are toxic! Some of them could literally kill you if accidentally ingested, and the fumes are often harmful. Why are we all so okay with keeping products like this in our homes?
For me, it's simply convenience. I though that buying cleaners at the store would be much easier than making my own.
But I was so wrong.
Making my own cleaners literally took minutes. And included items I already had in my pantry, so I didn't even need to pick anything up at the store! And, it saves so much money. Today, I will be sharing two cleaners with you; All-Purpose, and Glass cleaners. I'll save some other cleaners such as bathroom cleaner and wood polisher for a separate post.
Let's start with the All-Purpose cleaner. This can be used on just about any surface, and it's so easy to make! Here's what you'll need:
Disclaimer: This post may contain affiliate links.
DIY All-Purpose Cleaning Spray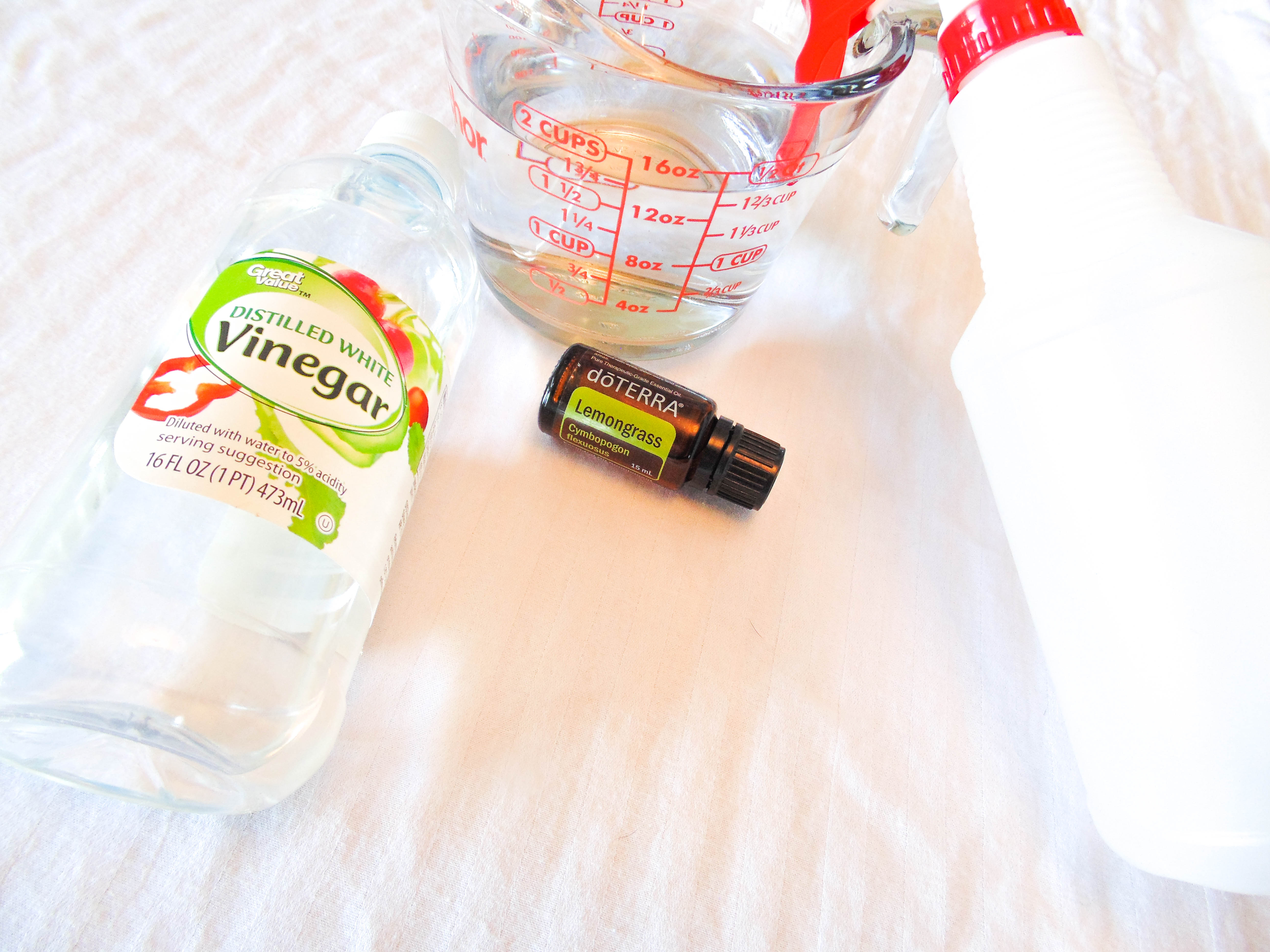 1 16 oz spray bottle (most sites suggest using a glass bottle, but I used plastic and haven't had any issues so far. Use your own discretion)
1/4 cup white vinegar
1 3/4 cups water
Essential Oils of your choice
Simply mix all the ingredients in your bottle, shake, and you're ready to go! It's seriously that easy. It took me all of 90 seconds. Here are some suggestions of Essential oils to use:
10 drops lavender and 10 drops peppermint
10 drops peppermint and 10 drops wild orange
10 drops lavender and 10 drops lemon
25 drops lemongrass (my personal favorite!)
30 drops OnGuard (using OnGuard will also help prevent your household surfaces from spreading germs and sickness!)
20 drops grapefruit
20 drops citrus bliss
10 drops lime and 10 drops lemon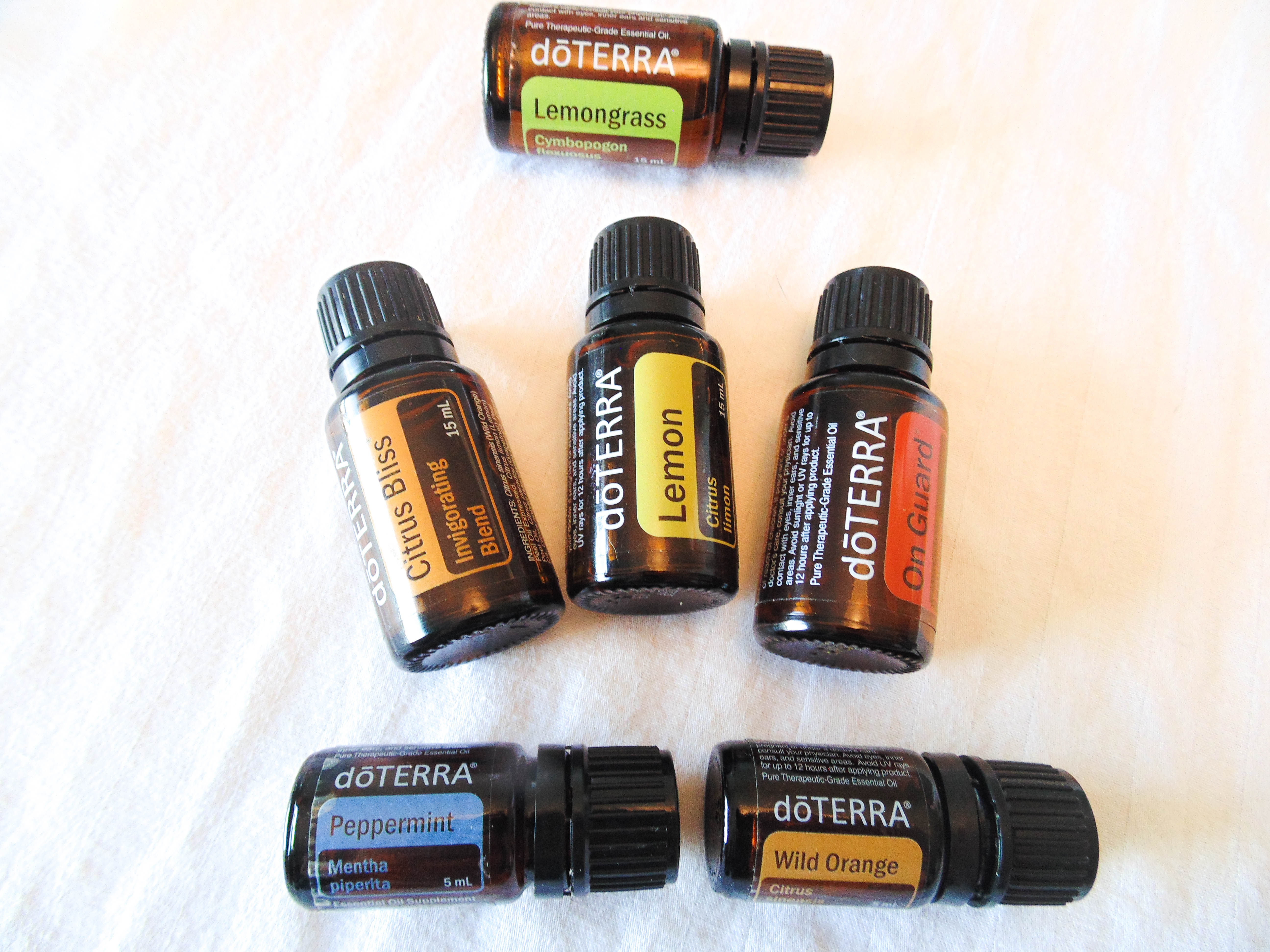 Feel free to add more or less drops of oils depending on how fragrant you want your cleaner to be. Lemon is disinfecting so I definitely recommend adding lemon or lemongrass to your cleaner. If you want to make things a little easier on yourself (this will take 3o seconds instead of 90), you can purchase OnGuard cleaner concentrate from doTERRA, simply mix with water, and you have a safe, all-natural household cleaner, that will also ward of sickness! (It's also on sale for the month of March!)
DIY Glass Cleaner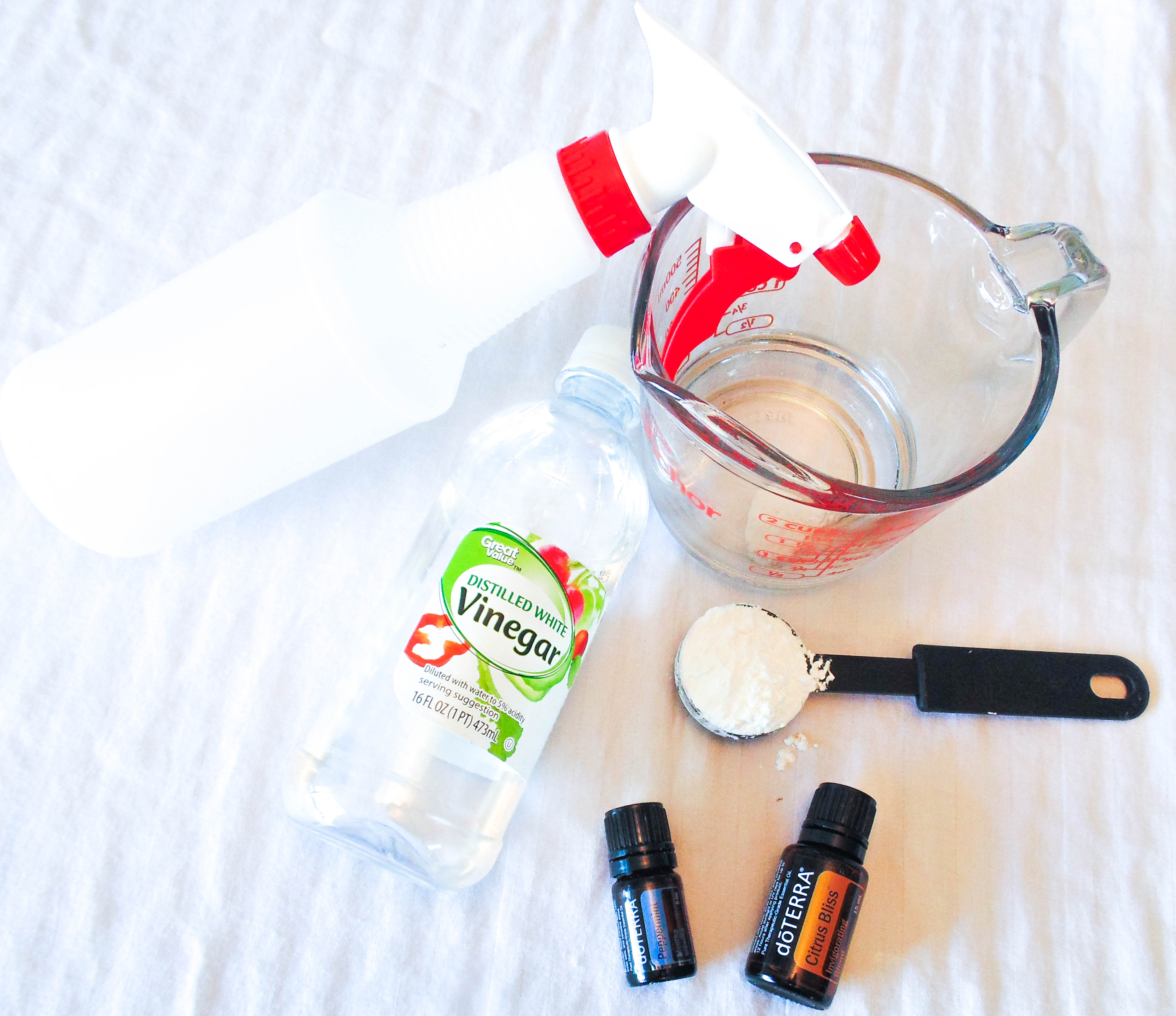 1 16 oz spray bottle
1 1/2 cups white or apple cider vinegar (I used half and half)
1 tbs corn starch
1/2 cup distilled water
10-20 drops essential oils of your choice for fragrance (If you use apple cider vinegar instead of white vinegar, you will need more drops to overpower the apple cider smell). I recommend the citrus flavors for this one such as lemon, lime, wild orange, lemongrass, citrus bliss, or grapefruit. Softer scents like eucalyptus, peppermint or lavender would be nice as well. I personally mixed peppermint and citrus bliss!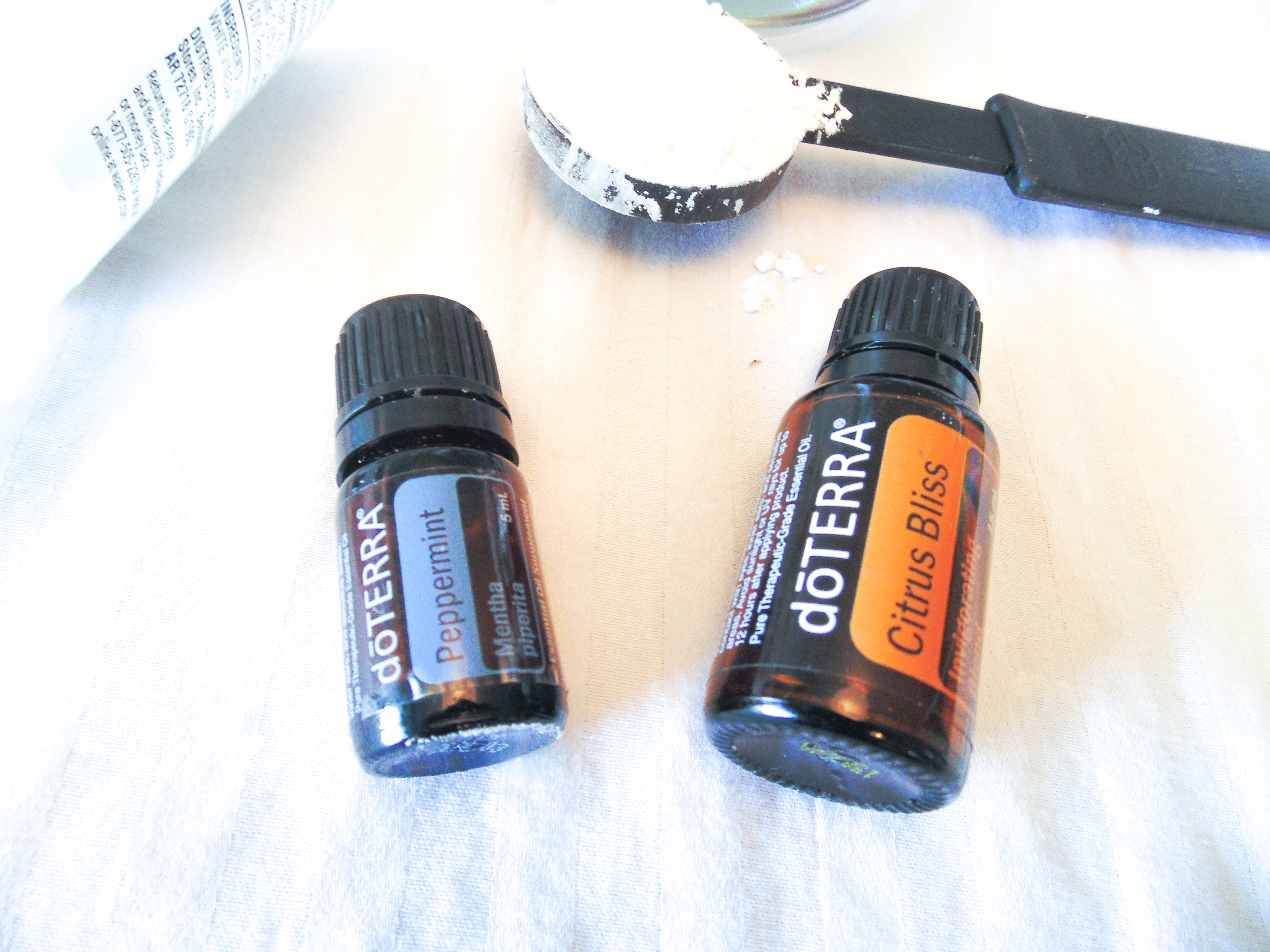 Add all ingredients to your bottle and shake. You're ready to go!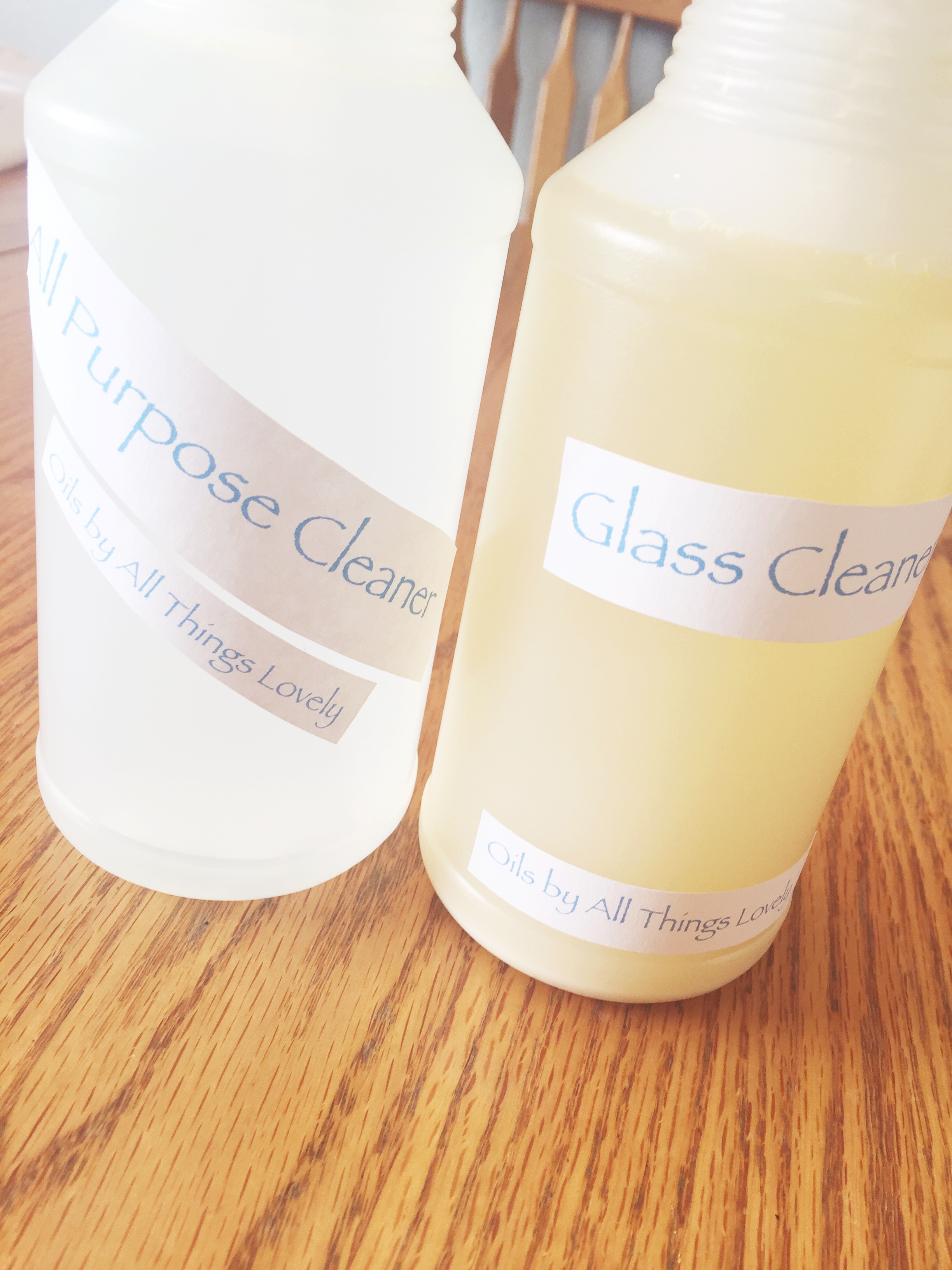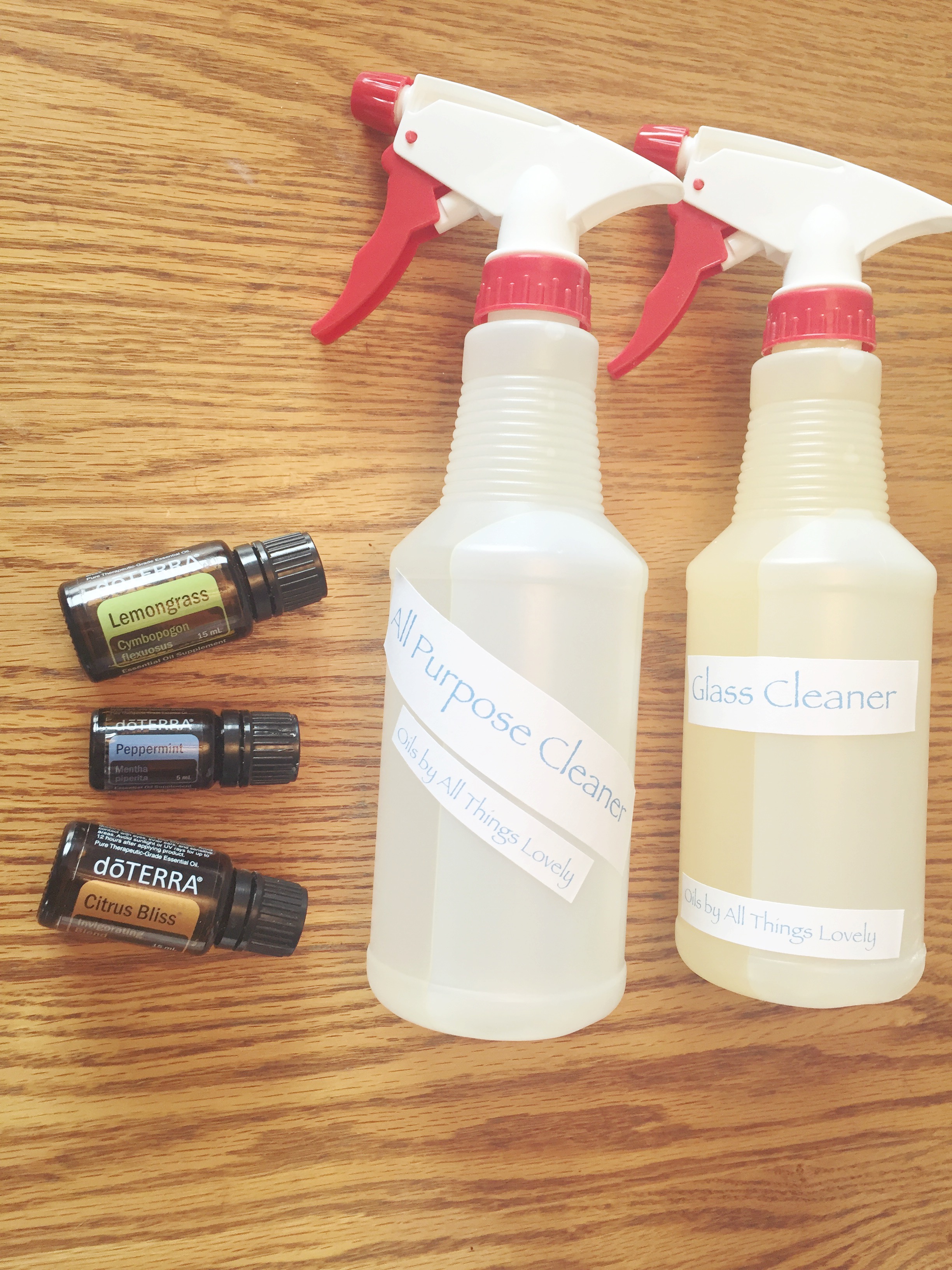 To make labels I use an easy and inexpensive sticker maker!
Now your home is a little safer! You can rest assured knowing you've rid your house of some harmful and toxic chemicals. It's easy, right? Do you have any tips and recipes for making your own cleaners? Comment below!
Save