So I got him a watch.
Moments are bigger than minutes and your watch should tell more than time.
-JORD
This is my husband's first Father's Day and I wanted to make sure I got him something memorable. We've had a crazy year. Our start into parenting was a rough one. With my hospitalization, Sawyer's weight gain issues, and all our car trouble, it hasn't been the easiest time.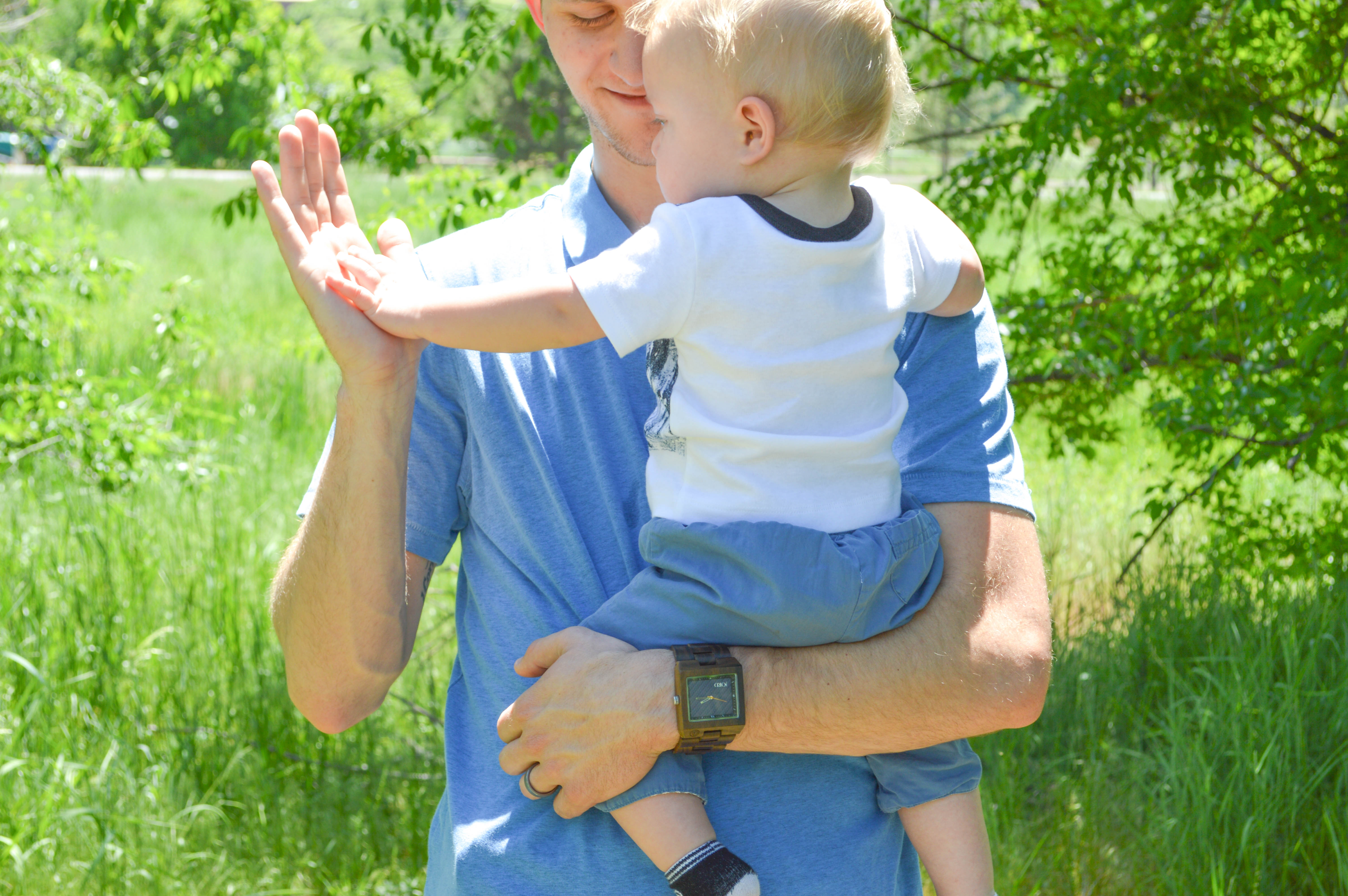 But we got Sawyer out of it all. And Kurtis has risen above all of it and blown me away time and time again with his strong desire to be the best father he can be. I wanted to make sure I gifted him something that represented how much I appreciated him during his first year of Fatherhood. I spent hours searching for the the best gifts for men and finally found something! His first Father's day comes just one week before Sawyer's birthday and we've truly come full circle, I wanted it to be special.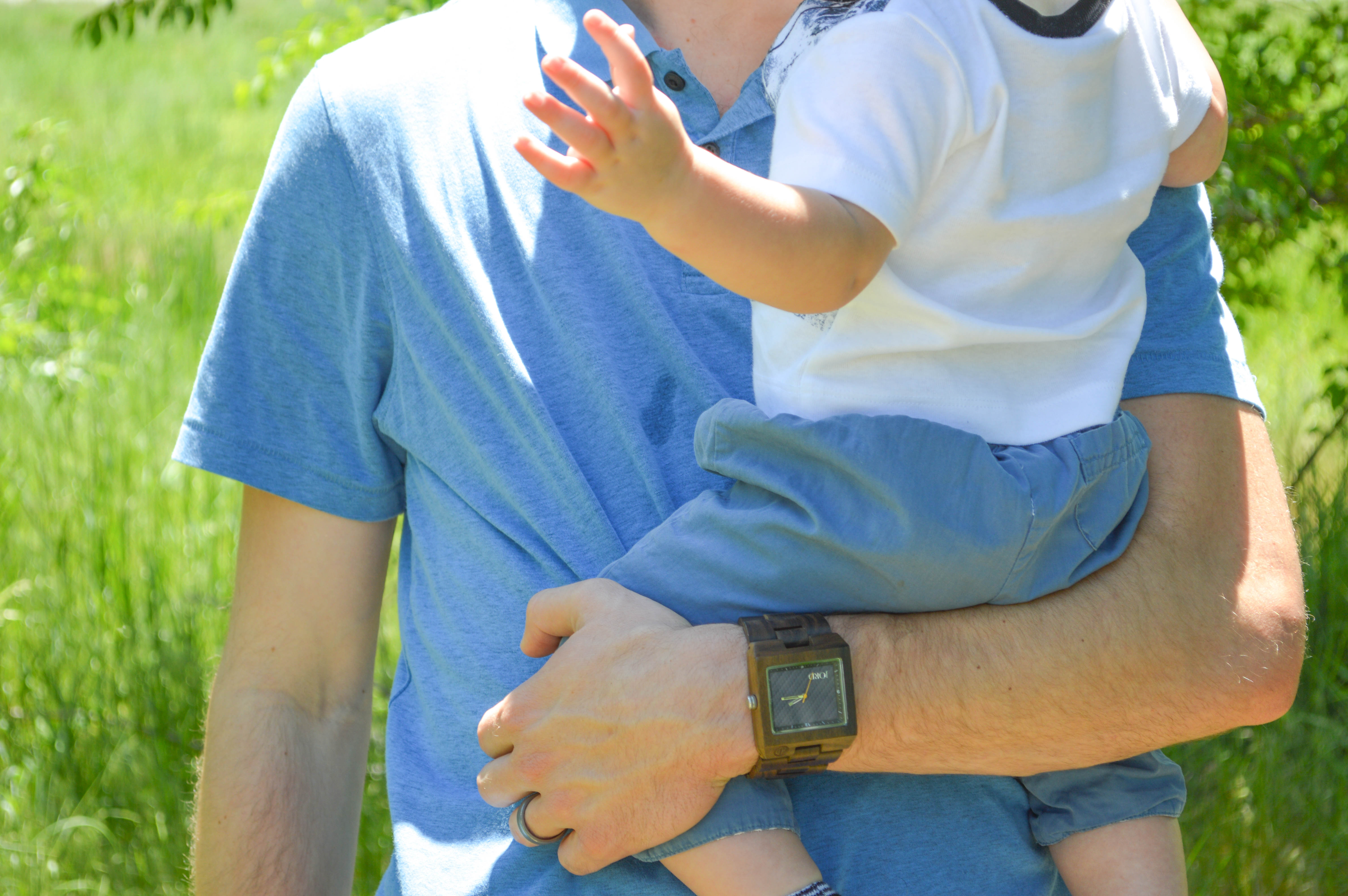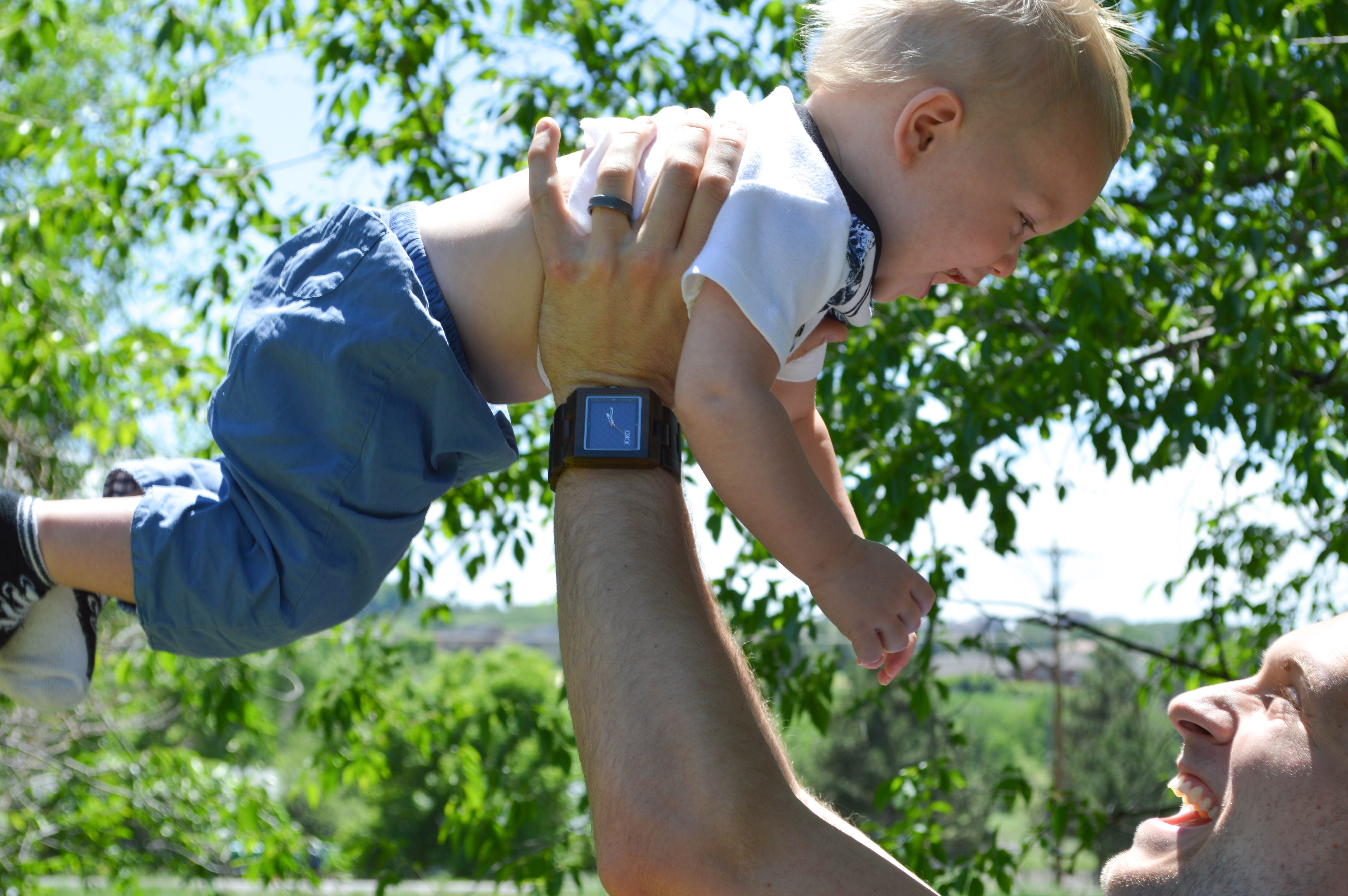 JORD Wood Watches makes incredible watches for men! When I told Kurtis I was ordering him a JORD watch of his pick, he couldn't even decide! He was so excited and spent hours deliberating over which watch to get. He finally decided on this one and he loves it! If you're searching for Father's Day gifts, look no further!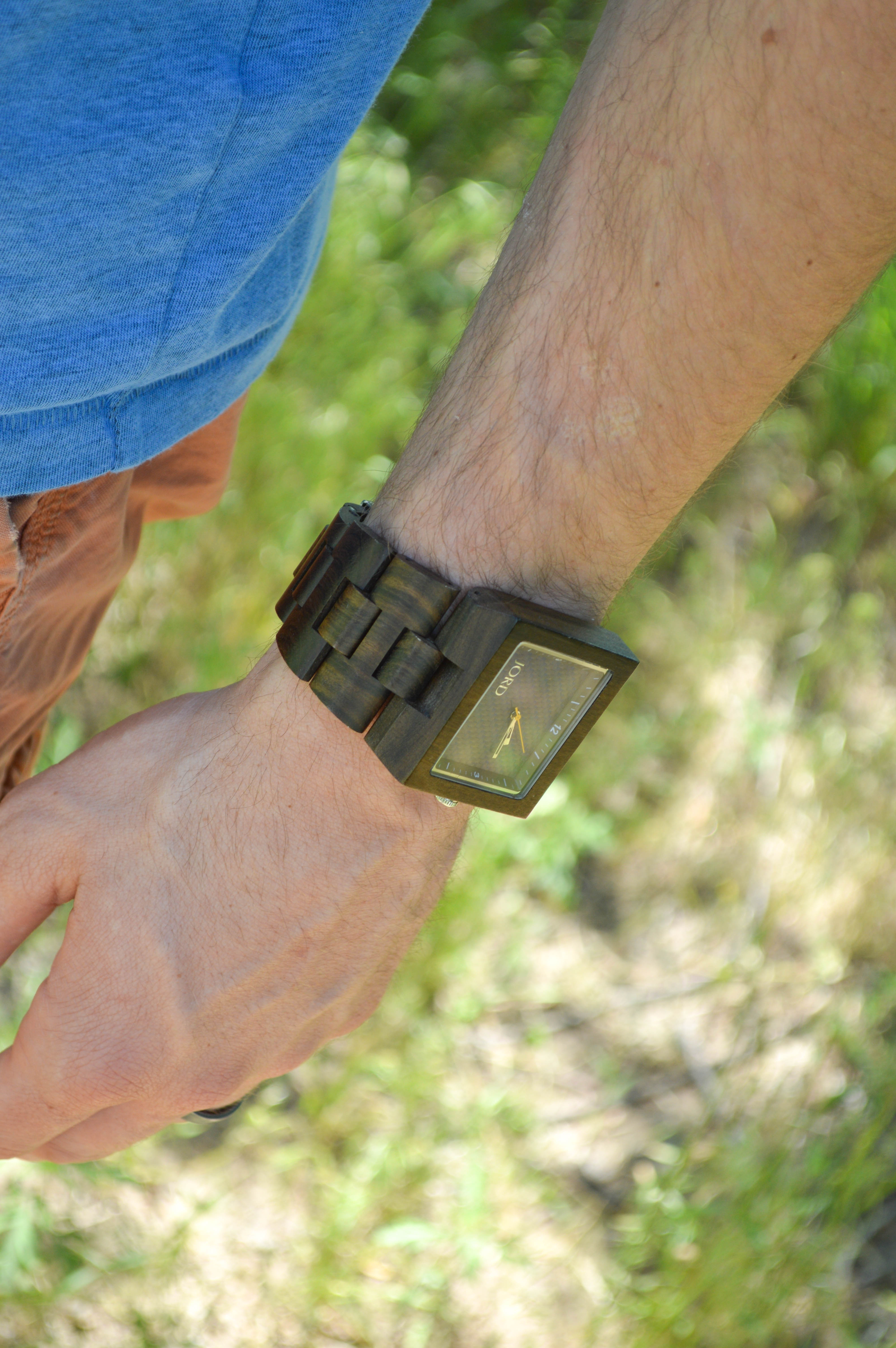 We settled on the Delmar series in Dark Sandalwood and Blue Carbon. It is extremely strong and masculine looking. Perfect for any Dad! It has a dark, smooth look, and fits his wrist perfectly. With a 1 year old and a dog, we can already tell the quality is amazing! (Sawyer might have already tried to feed it tot he dog, and it made out without a scratch!) Since these watches are made out of wood, the are extremely unique and durable. It will last your man a long time and no one will have anything like it! My husband loves watches, he has many of them. But since receiving this one, he's worn it every single day. These are definitely the best watches for men.
Since I stumbled upon JORD on Instagram, I've been obsessed with them. They make gorgeous watches for men and women alike. They make watches for every style, your man is sure to find something suitable to his tastes. A JORD watch can be paired with any look. My husband wears suits to work and instantly changes into shorts and a t-shirt when he gets home. He keeps his JORD watch on with both outfits! This is by far one of Kurtis favorite gifts I've ever gotten him. If you're looking for unique gifts this Father's Day, JORD is the place to look.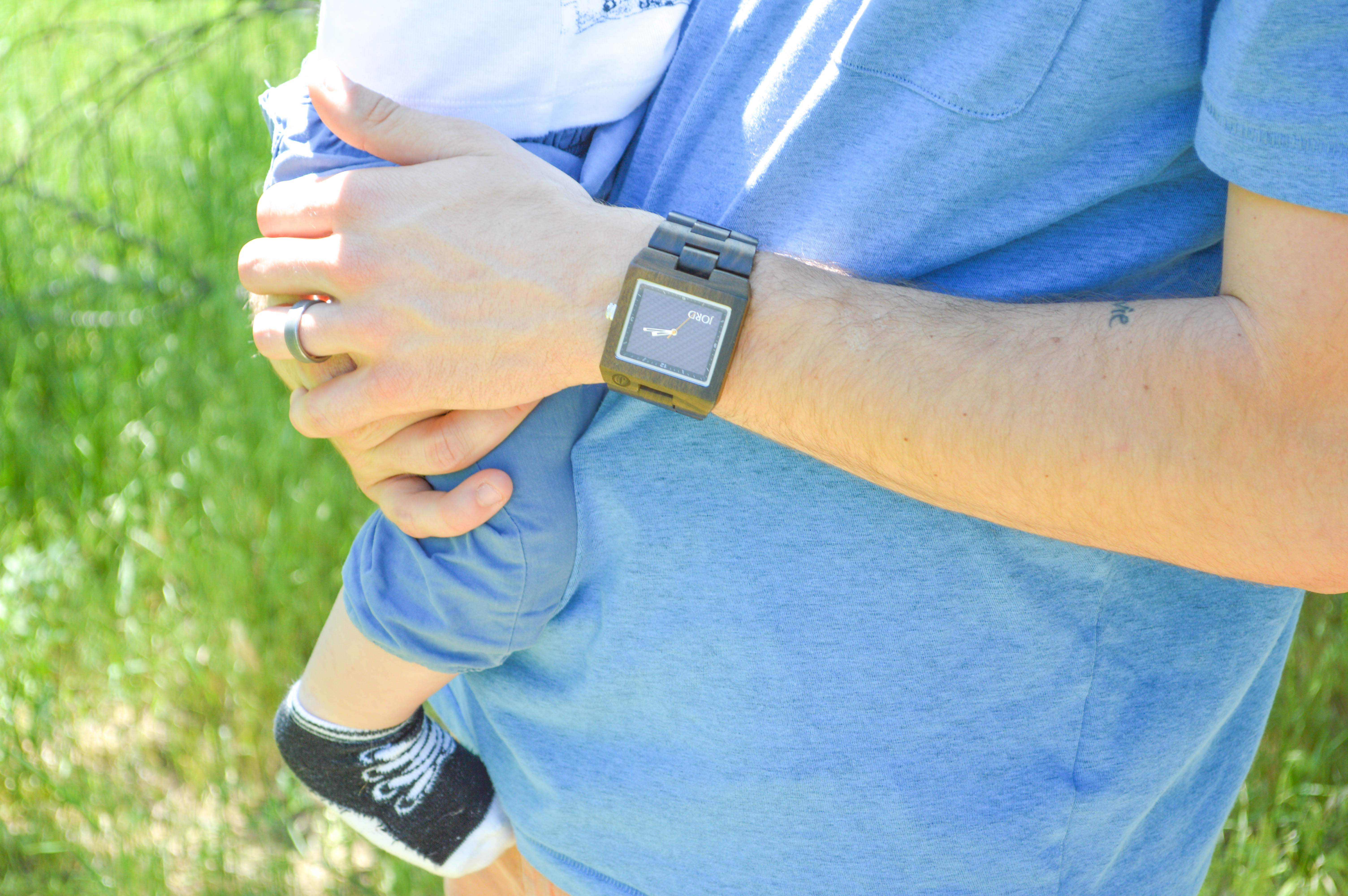 This past year with our son has gone by so fast. We blinked and it was over. Although time is going by way too fast, we can watch it in style with JORD. For Dad's everywhere, give the gift of time this Father's Day. Kurtis loves his JORD Wood Watch so much that we've teamed up with JORD to give one of my lucky readers a $75 credit to JORD Wood Watches! Click HERE to enter!
Oh, and you get a $20 e-gift card just for entering! Your e-giftcard can be applied to any of the watches on the JORD website! Enter and tell your friends!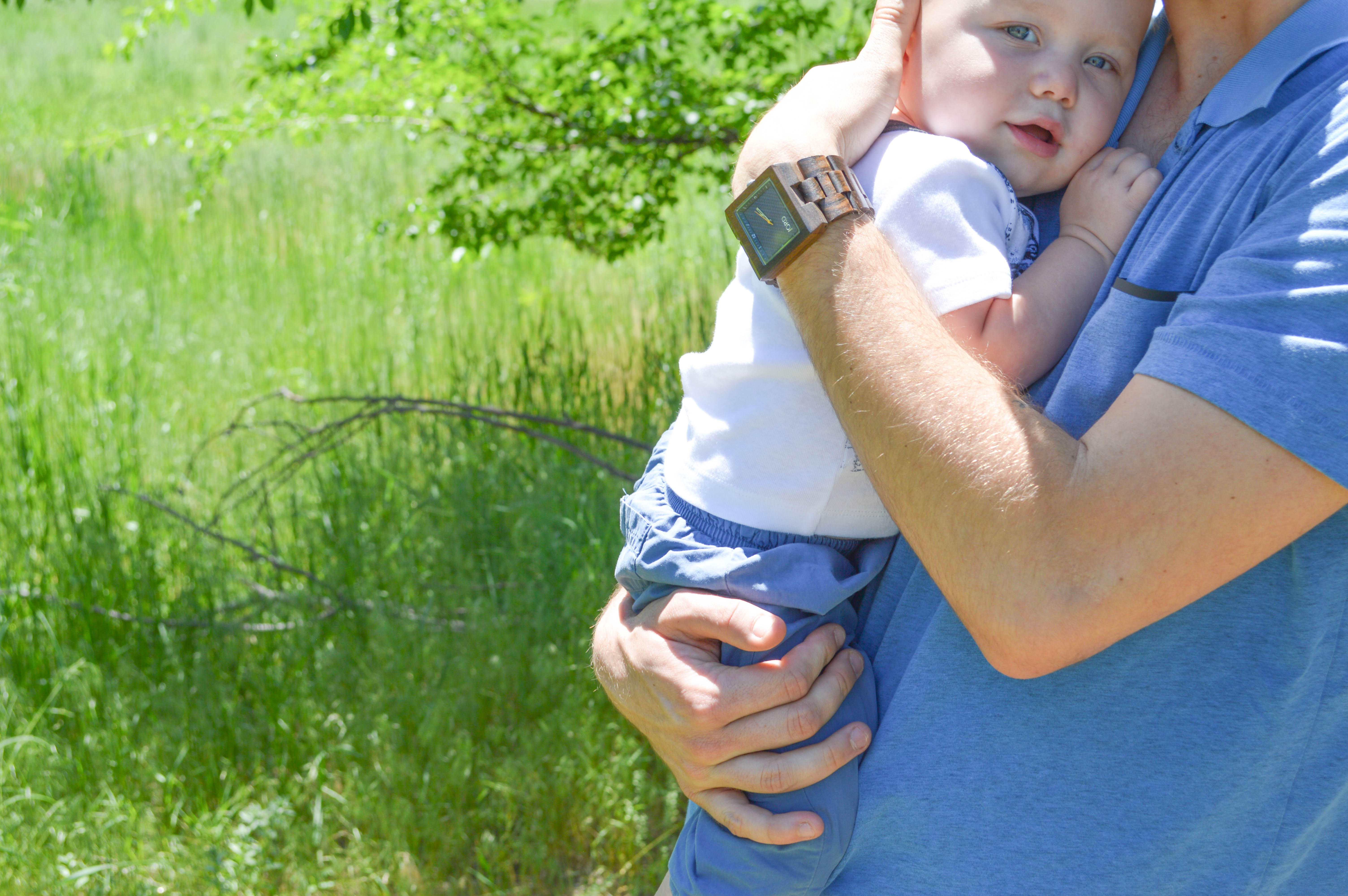 Catch up with JORD on social media!
| Instagram | Facebook | Twitter |
And shop HERE!
Disclaimer: I received this item in exchange for review. All opinions expressed are my own. 
xoxo.
Save
Save
Save