Disclaimer: Thank you to Grace Mabel Baby and Aihu Essentials for Healing for sponsoring today's post. I received these items in exchange for review. As always, all opinions are my own. Visit my disclaimer page for more information.
Happy Friday everybody!
I'm really excited about today's collab because they're products I really really love, and they're chemical free!
You guys know I'm all about the essential oils and natural living. These two companies are owned by the same person, and their values line up with mine so well. They create only natural, chemical-free products to help you in all areas of life. I'm so excited about the things they sent me so let's dive right in!
Aihu Essentials for Healing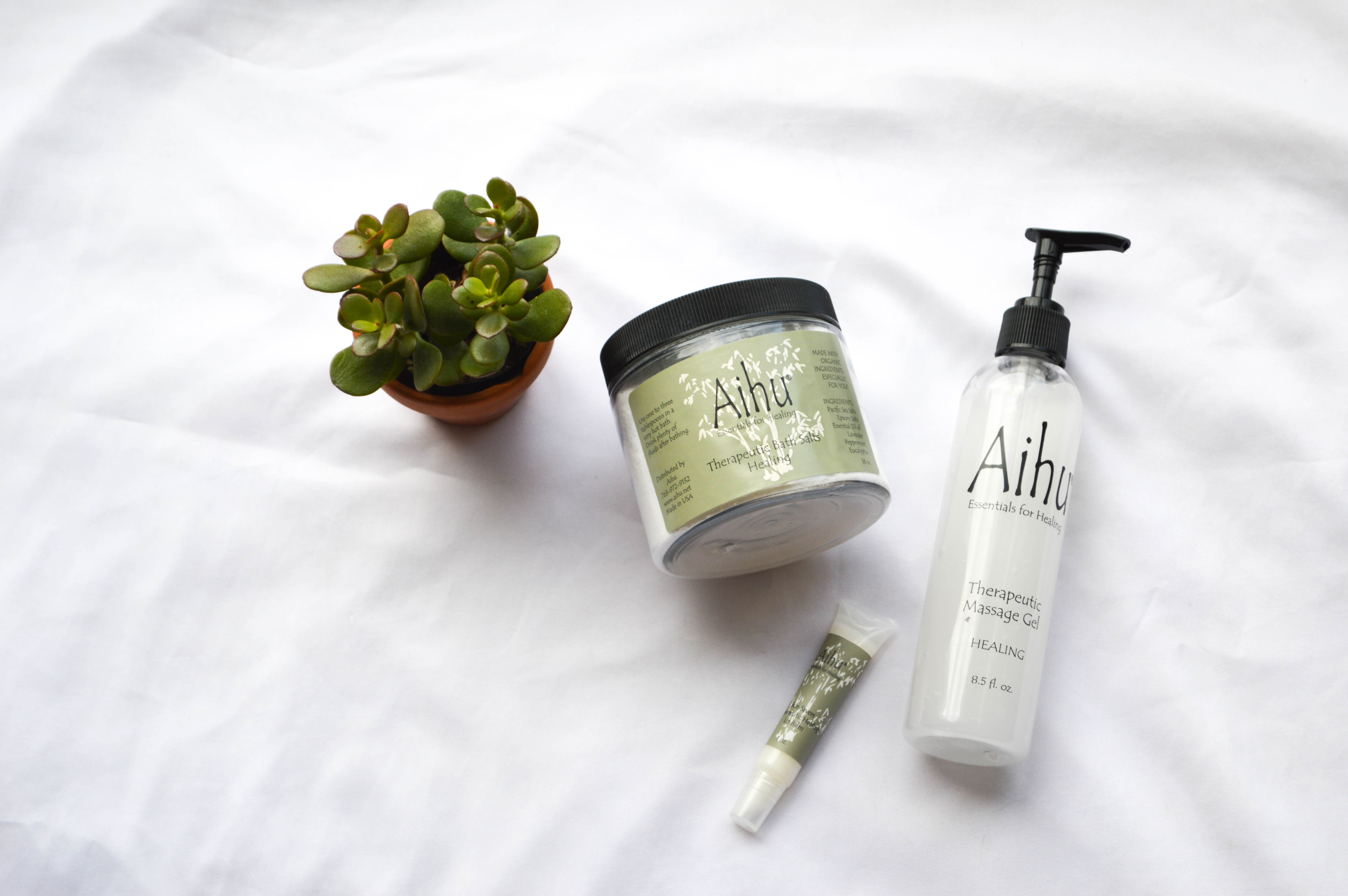 When Amanda and I were talking about me reviewing the Grace Mabel Baby collection, she asked me if I would be open to trying her Aihu Essentials products as well, and I jumped at the chance. I decided to try out the spa collection. While we were talking, I mentioned to her that my little sister suffers from chronic headaches and bodyaches. She's seen multiple doctors and taken multiple tests and no one can properly diagnose her or alleviate her pain in any way. She's miserable all the time and we all feel so helpless. Amanda said she would gladly send me some of Aihu Essentials' pain cream and headache chaser for her to try. It was so nice!
I told my sister the good news and she was so touched and excited to try the products. We tried not to get our hopes up, because nothing she has tried so far has worked, but she's willing to test anything. When my package arrived I gave my sister the pain cream and the headache chaser and told her to keep me updated. I got an update yesterday.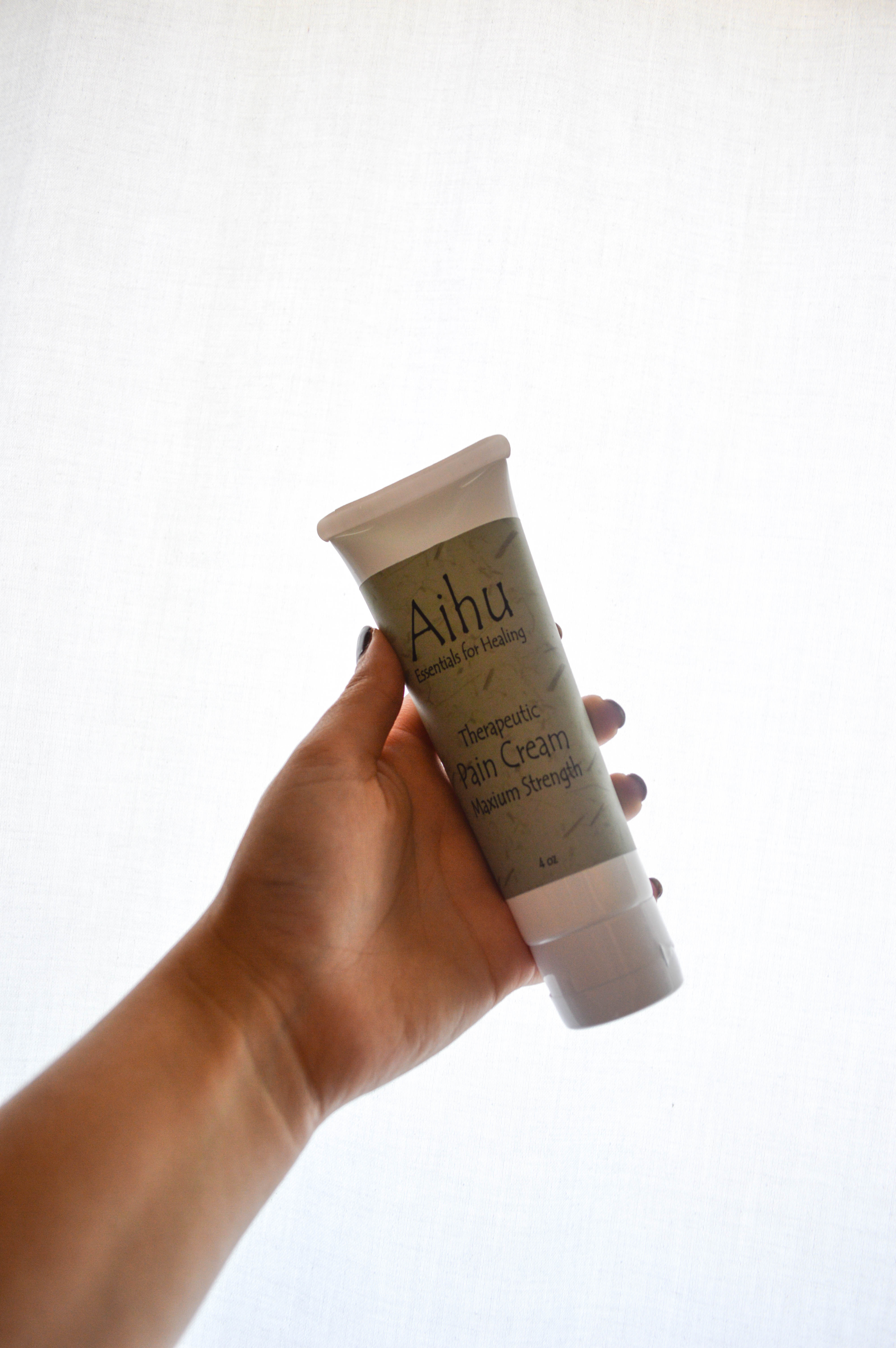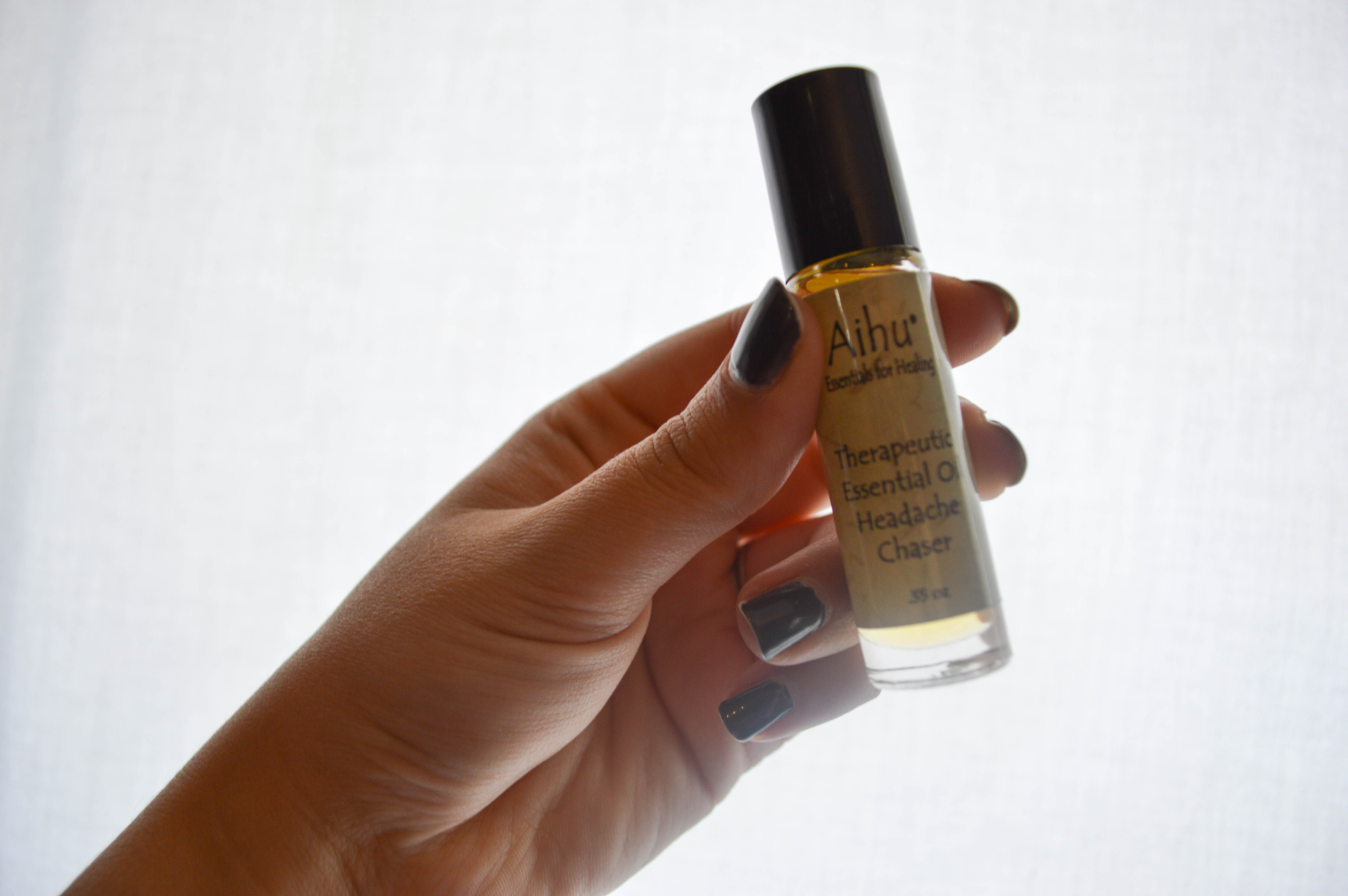 Now, here at All Things Lovely, I promise to give only truthful reviews of products, and only feature products I truly believe in. My sister has a chronic case, so how it affected her, may not be how it affects you. Since my sister has a chronic case, I feel that if I were to use these products, they may take away any headache I have! But, I also have a history of success with essential oil remedies. So, anyways, here is the truthful review, given by my sister.
She said the headache chaser helped! I was shocked! She said it did not take away her headache completely, we weren't really expecting it to because nothing takes away her headaches completely, but she said it did dull the pain and give her a little bit of relief. This is a win in our book! She lives with a headache level of around 8 every day, so anything that provide some relief, could be a huge help to her. She's so thankful to have the headache chaser on hand now, to help on the especially bad days. Thank you, Aihu!
She also tried the pain cream for her bodyaches and said it was interesting. She said it gave a very cool feeling that was relieving but made her cold! The headache chaser and the pin cream are made of all the same ingredients. While she was at work yesterday, she started to get bad aching in her wrists brought on by the cold (a common occurance in chronic pain), she only had the headache chaser with her so she rubbed it on her wrist and said the pain went away completely!
Amanda also sent us the spa collection for Kurtis and I to try out. We loved it!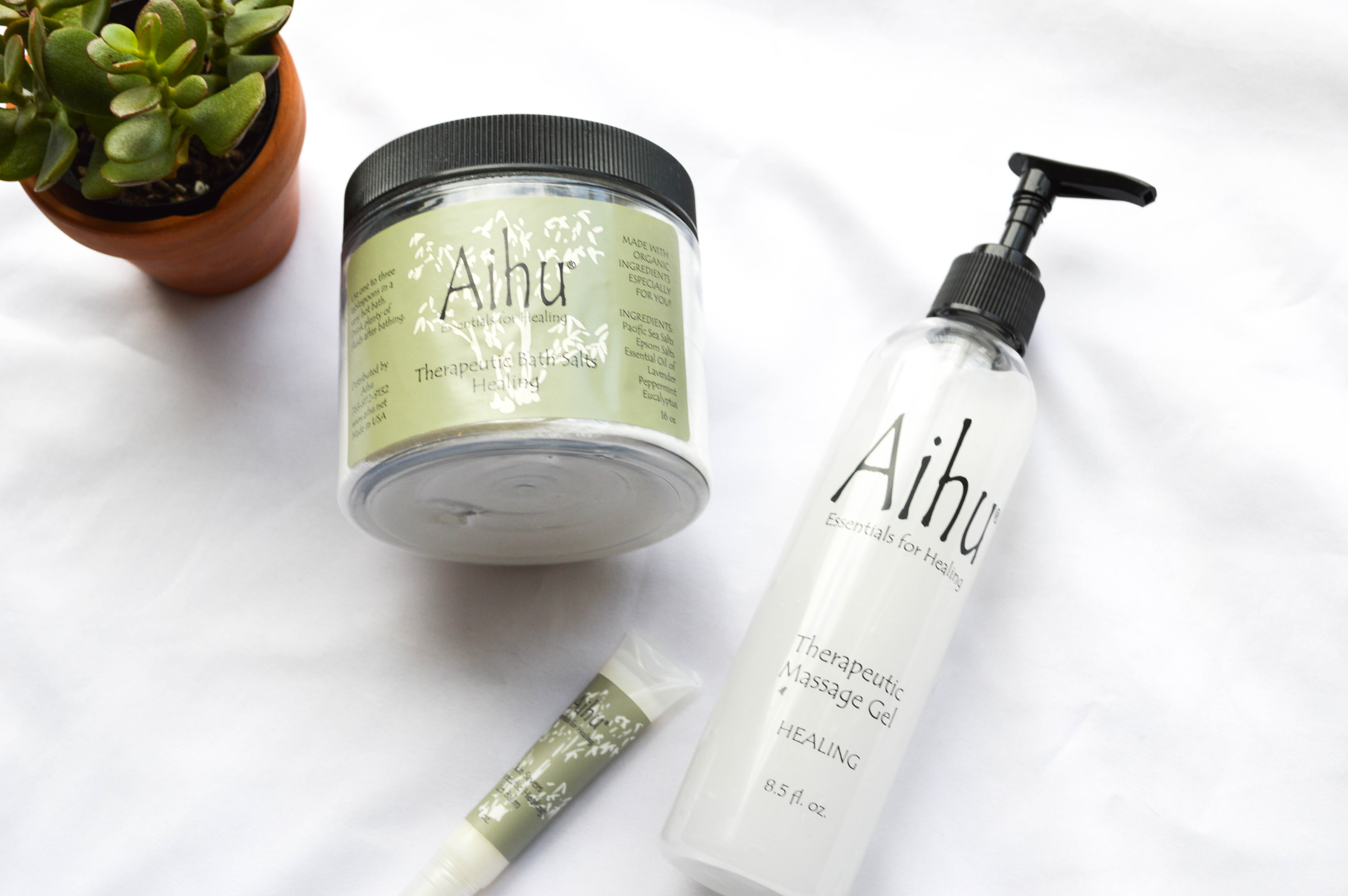 We cannot rave enough about the massage gel. Seriously. My husband is not an essential oil guy…he tends to think I'm crazy. Last night we had a little "date night in" where we ate ice cream, watched a movie, and gave each other back massages. Afterwards, we were just laying in bed, watching the movie when he suddenly goes "What is in that gel? My back feels amazing!" "I know, right?!" I responded. I handed him the bottle and once he saw it was made with essential oils, he was shocked haha. But it seriously relieved all my tension and left a crazy good, cool, relaxed feeling in my muscles. Ever since I had Sawyer I've had a pretty achy back and this took all of the away instantly. I think we have a new favorite date night activity.
I also tried out the therapeutic bath salts and healing lip balm. The bath salts are made with lavender, peppermint, and eucalyptus oils. I love a good bath after a long day of chasing after a 1 year old and these bath salts made my bath so relaxing. I love how calm and sleepy I felt afterwards. It was the perfect way to end the day and it smelled incredible!
The healing lip balm is going to be amazing for these dry Colorado winters. And you guys know how I love my matte lipsticks. This is perfect for applying beforehand to keep the lipstick from drying my lips out. Its a must have!
Be sure to check out Aihu Essentials for Healing!
| Shop | Facebook | Instagram |
Grace Mabel Baby Review:
I can be picky when it comes to products for Sawyer. Ever since the Johnson&Johnson scare with the potentially cancer-causing ingredients, I try to be careful when I pick out skin products for him. I know it can seem silly to be so paranoid, but these days with all the chemicals in all our products, you seriously cannot be too careful.
Grace Mabel Baby is committed to using all natural, plant based ingredients in their products to keep your little ones as far away from toxins as possible. This is so important to me and I would encourage you to flip that bottle of lotion over and see what you're rubbing into your child's skin. It can be so scary!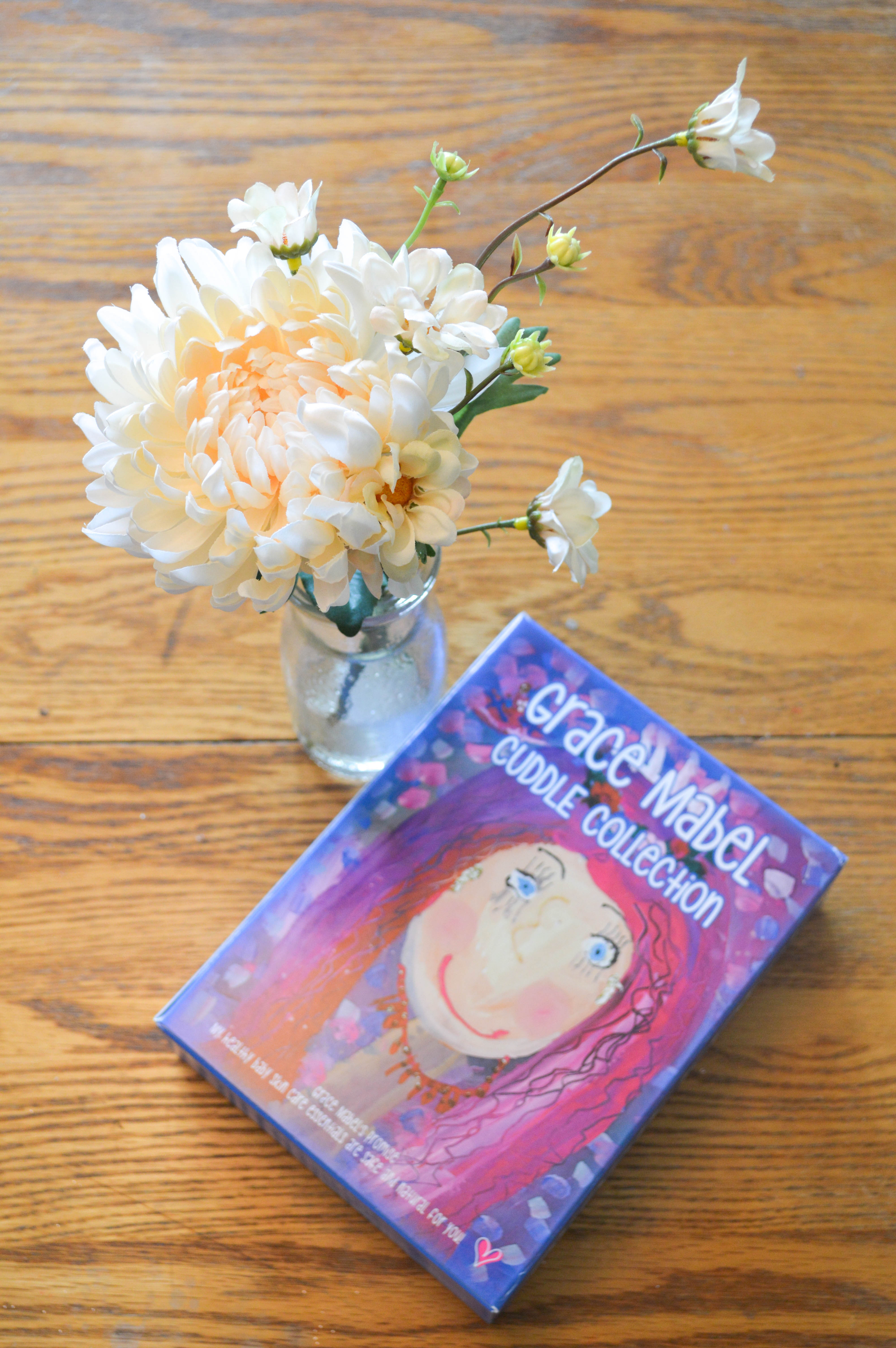 Grace Mabel makes the following promise to their customers:
Our products are Hypoallergenic, Earth Friendly, 100% Biodegradable, and 100% Recyclable.
NO Toxins, Harsh Chemicals, Parabens, Sulfates, Mineral Oil, Formaldehyde, Phthalates, Propylene Glycol, Silicone, Petrochemicals, Synthetic Fragrances, Scents, Colors, or Dyes
Gluten, Soy, Dairy, and Nut Free
BPA Free Bottle, Animal Cruelty Free
Tenderly made in the USA
We tried out the Cuddle Collection and couldn't be more pleased with it! It came with a Delicate Mint Cuddle Rub, Tender Tulip Baby Cream, and and Tender Tulip Shampoo and Baby Wash (how cute are the names?).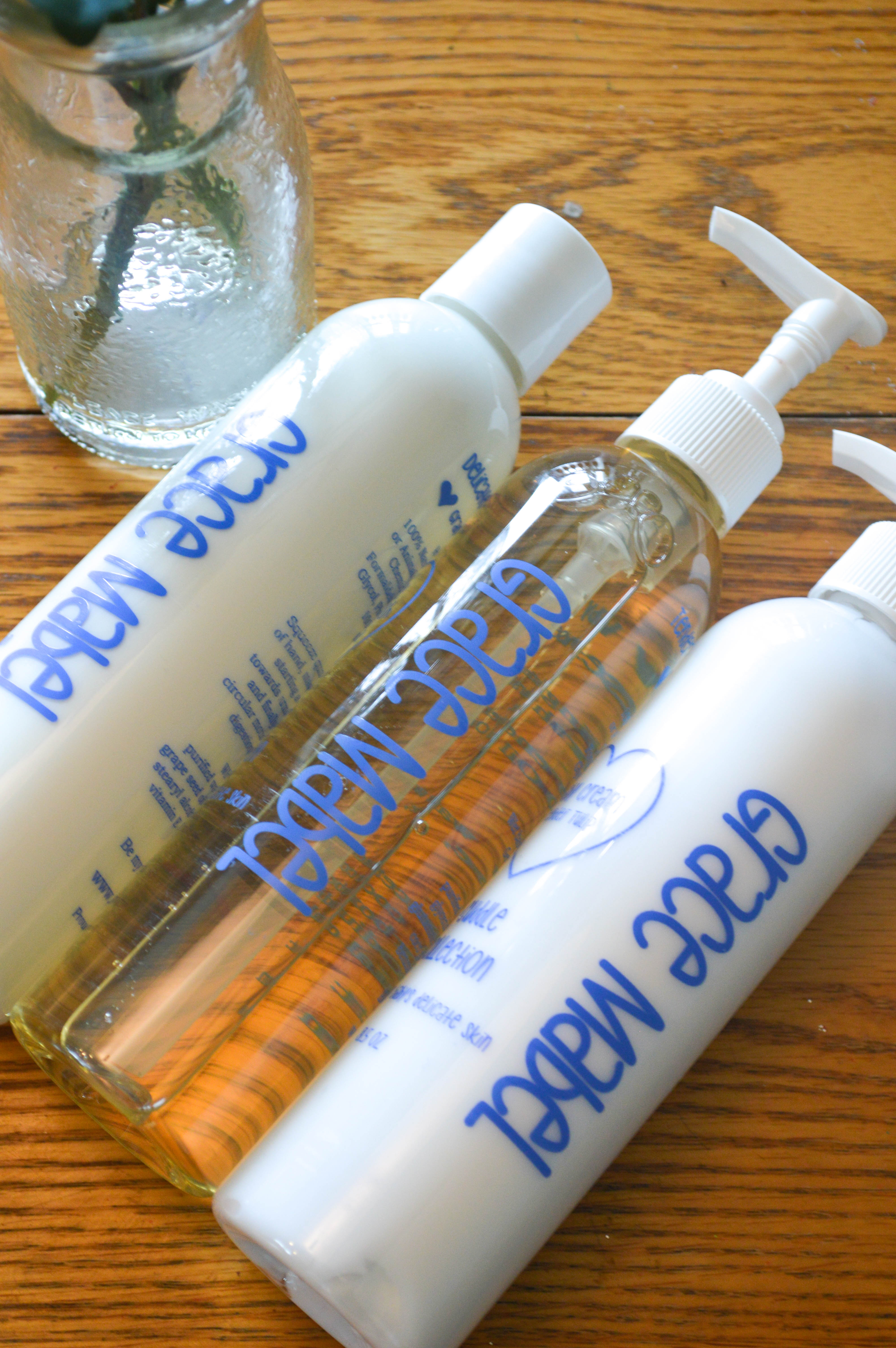 The Delicate Mint Cuddle Rub is best when used for massage. It promotes healthy digestion, sleep, and circulation. It smells delicious and is great for a winding down activity after bath and before bed.
The Tender Tulip Baby Cream, is great for protecting your little one's skin! Especially since we live in Colorado, our skin gets quite dry in the cooler months and we're always looking for a good, safe moisturizer. This one has lemongrass essential oils in it, which is my favorite. I could smell it all day long!
The Tender Tulip Shampoo and Baby Wash is a must have for bath time. It calming, and soothing and of course, smells yummy. It's also tear free so it's not big deal if it gets in baby's eyes! We love using it at bathtime and since it has lavender in it, it's perfect for winding down before bedtime and promoting good sleep.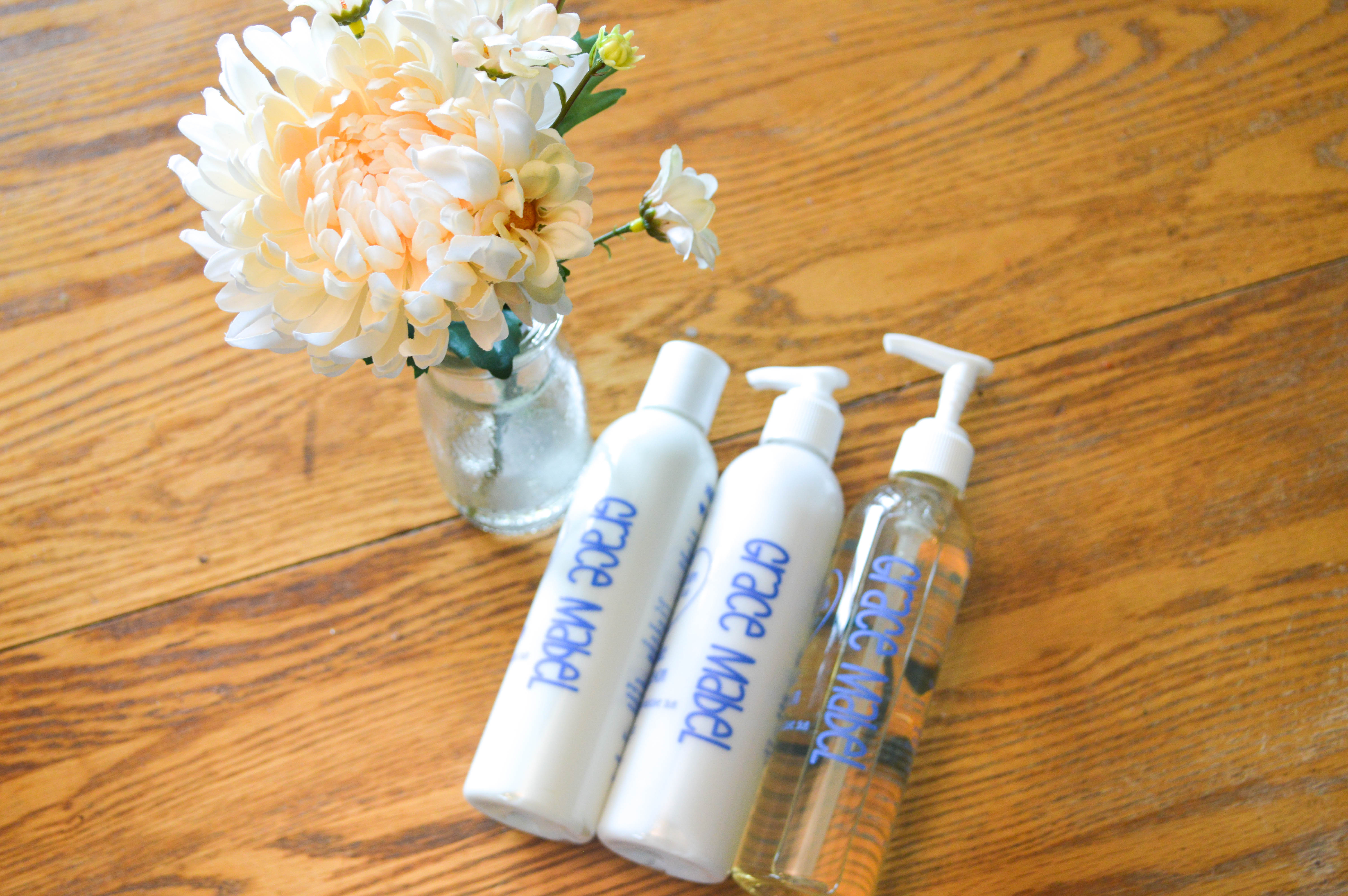 you can purchase these products as part of the Cuddle Collection set, or purchase them individually based on your needs! You can also get 15% off your purchase by using the code "GRACE15" at checkout!
Be sure to check out Grace Mabel Baby!
| Shop | Facebook | Instagram |
xoxo.
Save