As a working at home Mom, I needed a place that was mine where I could sit down and get work done.  However, in our little townhome, we were kind of maxed out on space!
Before Sawyer was born, our second bedroom was our designated office/guest bedroom. At the time, I was doing  lot of work at home for OTF Parker, because the studio hadn't opened yet. I had a great big desk and lots of space for files. After the studio opened and I started working in house, our little home office space sort of went to waste. How I wish I could have it back now! After I got pregnant, we obviously turned it into a nursery. So, when I started blogging professionally and working for OTF at home again, that meant a lot of time with my laptop on the couch.
And the busier I got, the more we realized that wasn't going to fly! I needed a designated space to work. On the couch, it was too easy to turn on the tv and get distracted, or wander into the kitchen and make myself a snack.
We thought about putting a small desk in our room, but we didn't want it to feel cramped or cluttered in there. The basement was an option, but it's so cold and isn't safe for Sawyer to run around while I work. So, I made myself an office nook in our upstairs hallway.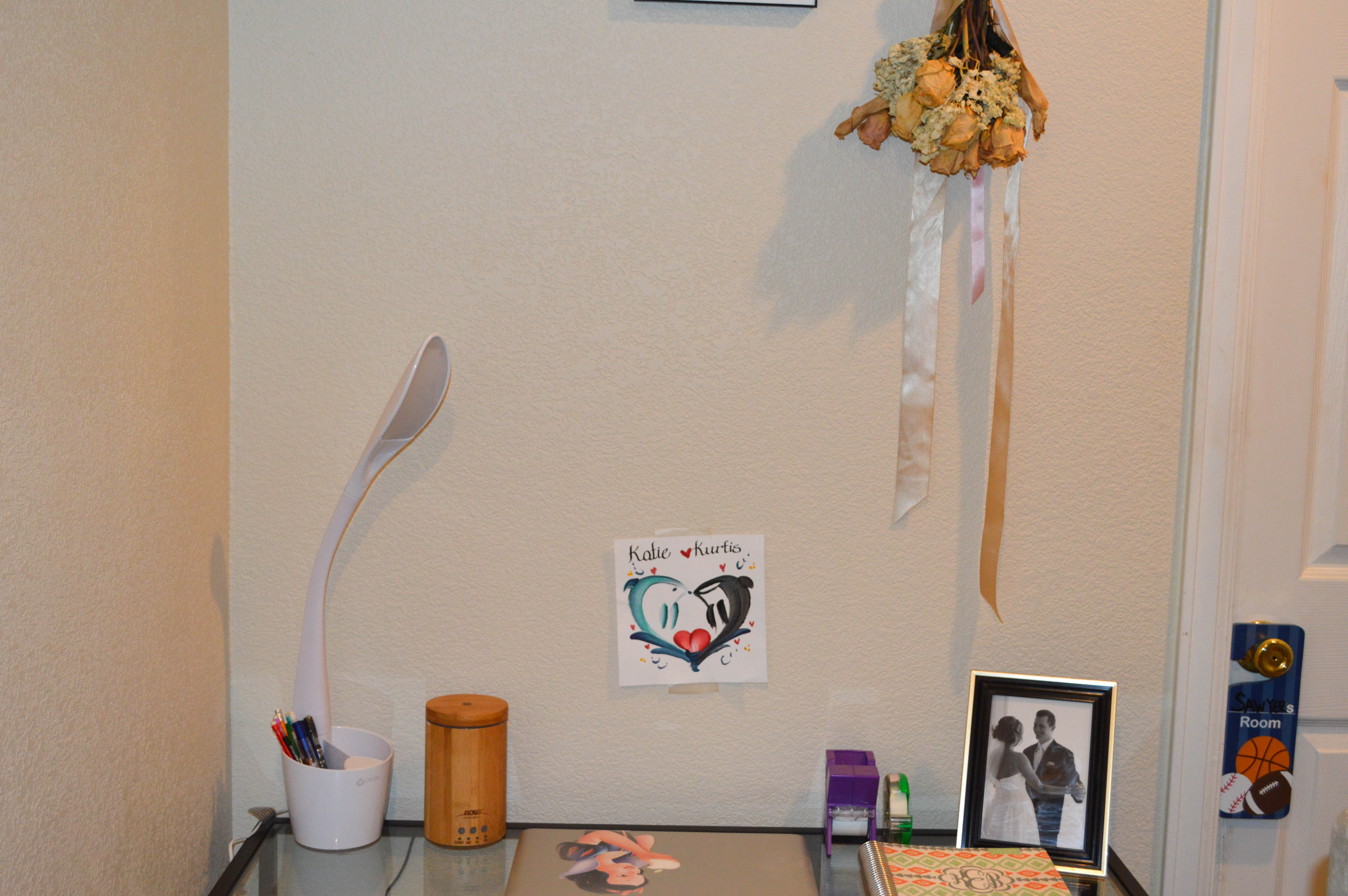 It seems kind of silly, to have a desk set up in the hallway, but it kind of makes sense. We had a small computer table there anyways, we needed somewhere to just keep our printer and a few files. It's a really small computer desk, I think we got it for $25 at ikea. It doesn't take up much space at all! But, since the desk is so small, I have to be creative with utilizing my space.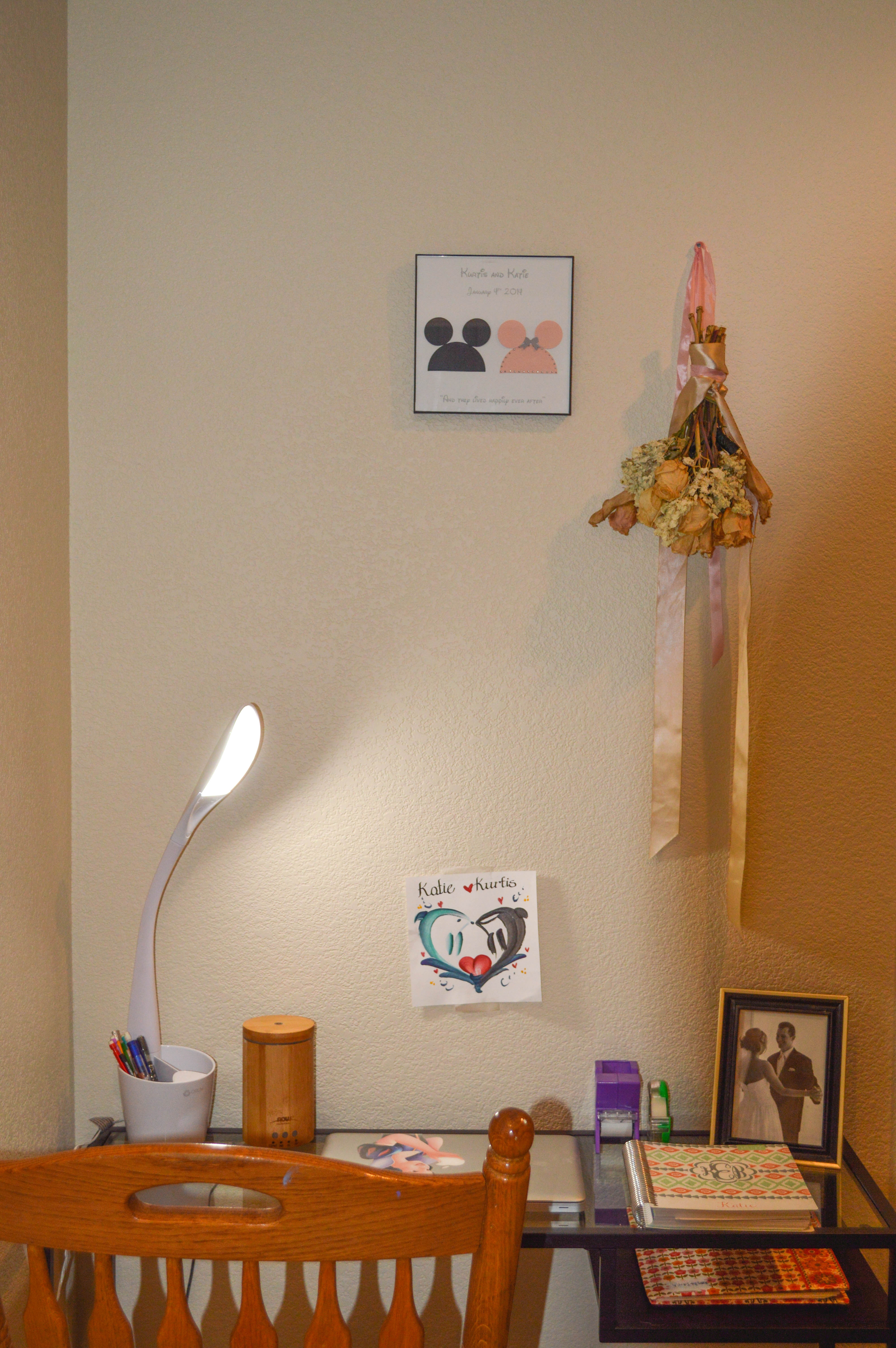 (Hanging on the wall is my bouquet from our wedding day, a print of happily ever after mickey/minnie ears with our wedding date, and a painting we had done at Sea World right after getting engaged! I wanted some wonderful memories to look at while I worked)
By combining my light and pen/pencil holder into one with this light from OttLite, I save so much space! This light is so bright and take up much less space than a regular big ol' lamp and shade. Since getting the OttLite, I had enough space to even add a diffuser to my desk. Something really important to me! I like to diffuse while I work to help me be more productive.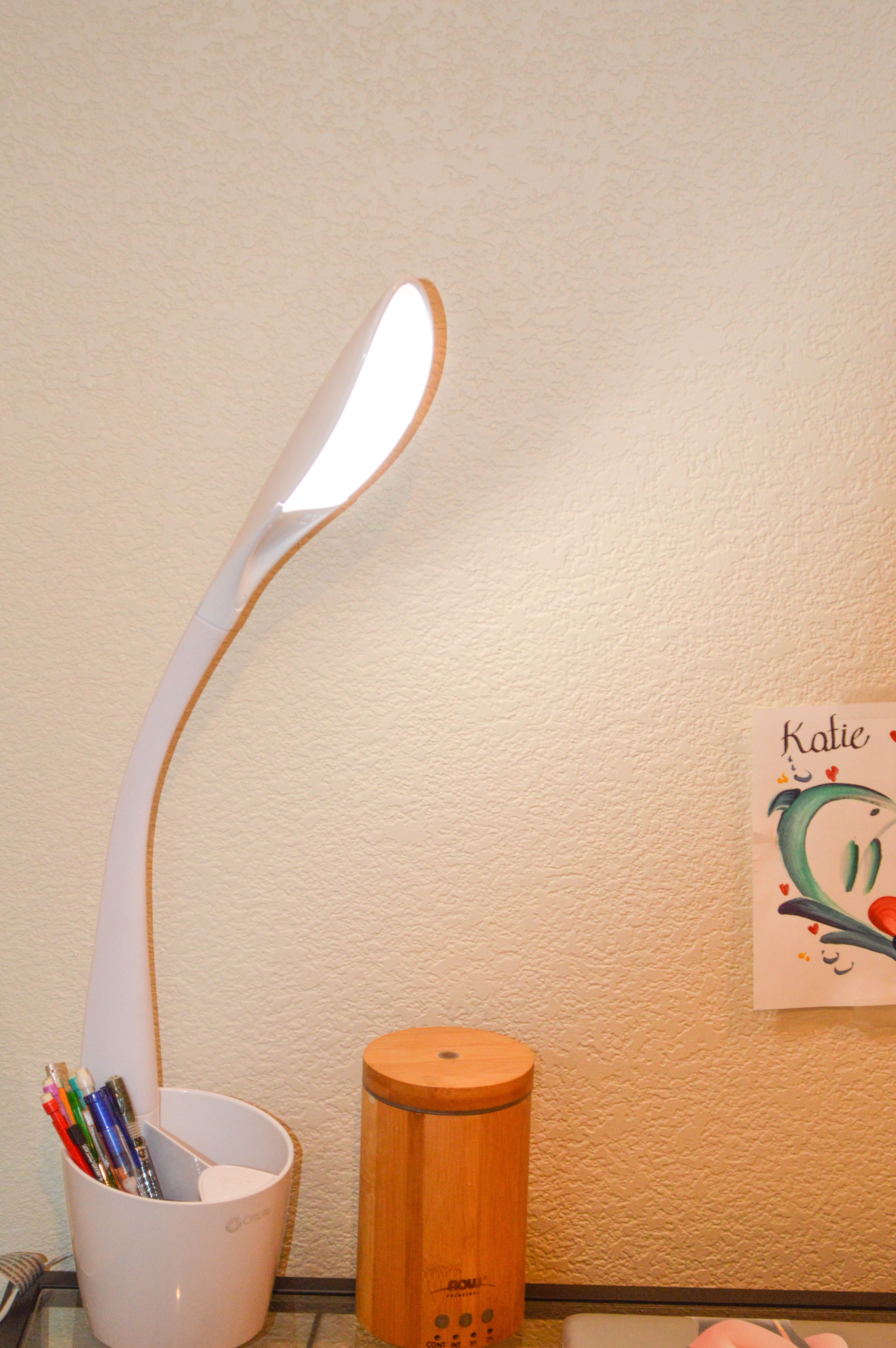 There are so many cool uses for your OttLite lamp. An office space is only the beginning! They would be great for flat lay photography, make up application, and more! OttLite also reduces eye strain, keeping your workspace lit enough to be friendly to your eyes! OttLite is also designed to mimic sunlight, giving you all the benefits of sunny rays in your house! Natural sunlight is also best for showing true colors, making and OttLite lamp optimal for a creative space.  For a limited time, I am offering 25% off OttLite lamps, just use to code BLOGGER25 at checkout!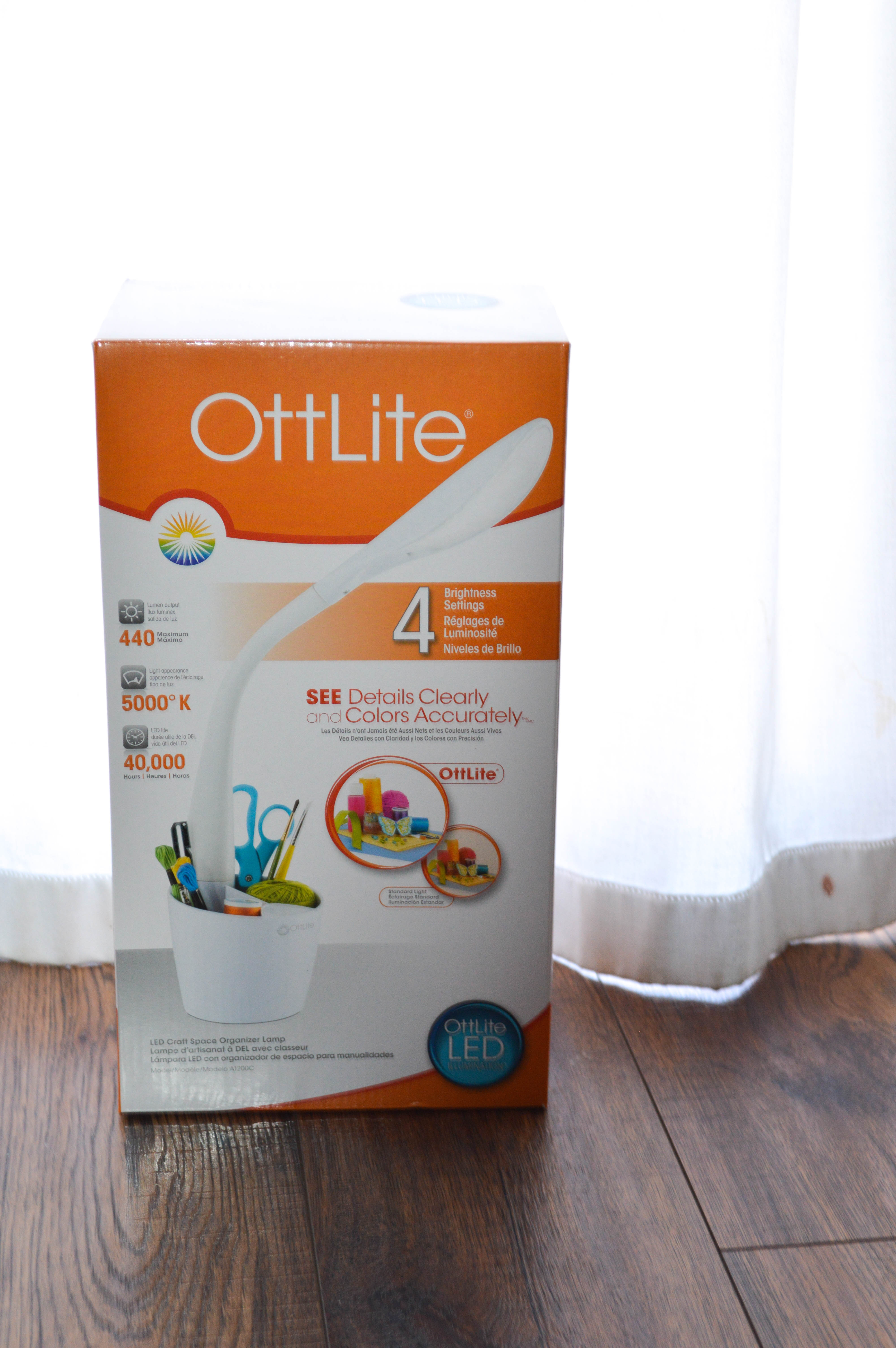 I'm also giving away a FREE OttLite lamp to one lucky winner! Head HERE to enter.
Did you have to get creative with your office space in a small home? Where did you put it? Comment below!
xoxo.
Save