This shop has been compensated by Collective Bias, Inc. and its advertiser. All opinions are mine alone. #DotComDIY #CollectiveBias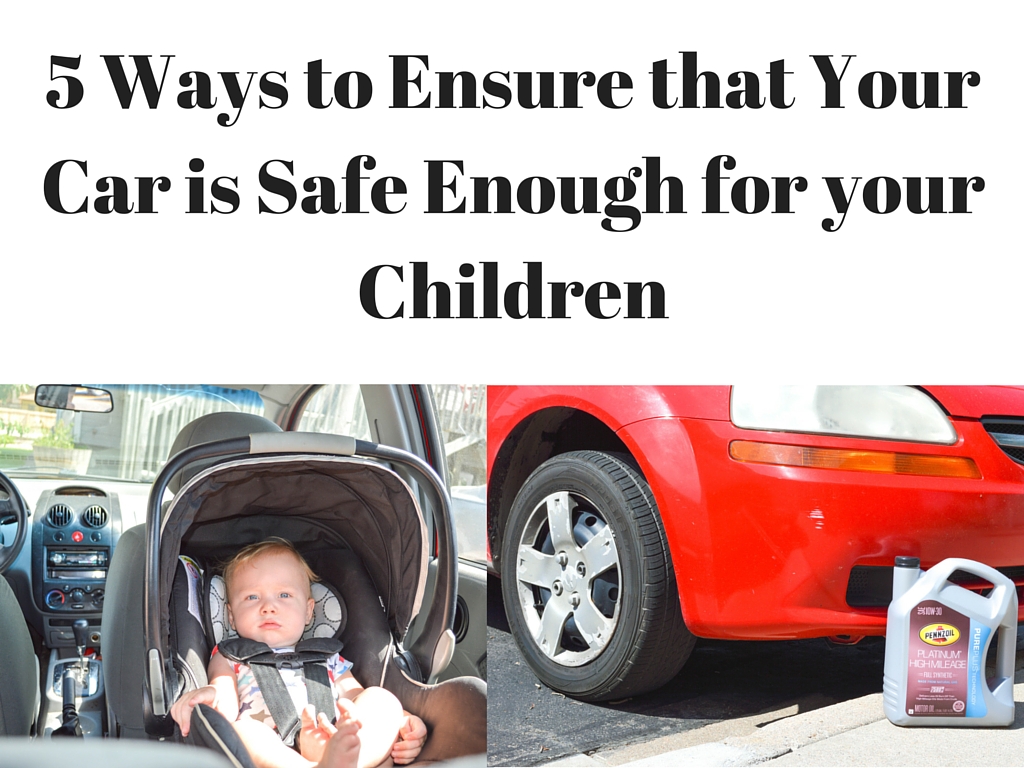 Hey Hey Happy Thursday! I hope you're all having a great Summer thus far! Today, I want to share with you something very near and dear to my heart, car safety!
Car safety is something I've been paying a lot more attention to ever since I became a parent. It is so important to make sure our children are safe. Cars and driving can be a pretty risky business no matter how careful you are! There are accidents and tragedies every day. I want to make sure I do everything in my power to make sure my car is as safe as can be for Sawyer! Here are my top 5 tips for car safety with little ones
Correct Car Seat Installation
This is so, so important. A lot of hospitals nowadays will go out and check your car seat to make sure it is installed correctly before they will discharge you after giving birth. I think this is an amazing policy and all hospitals should adopt it! If you are unsure how to install your car seat you can usually find the instructions online, and if you're still confused, you can go to your local fire station and they will install in for you and show you how! There are so many resources, there is no excuse to have your car seat installed incorrectly. If you want to find a fire station near you that can help with car seat installation, head here.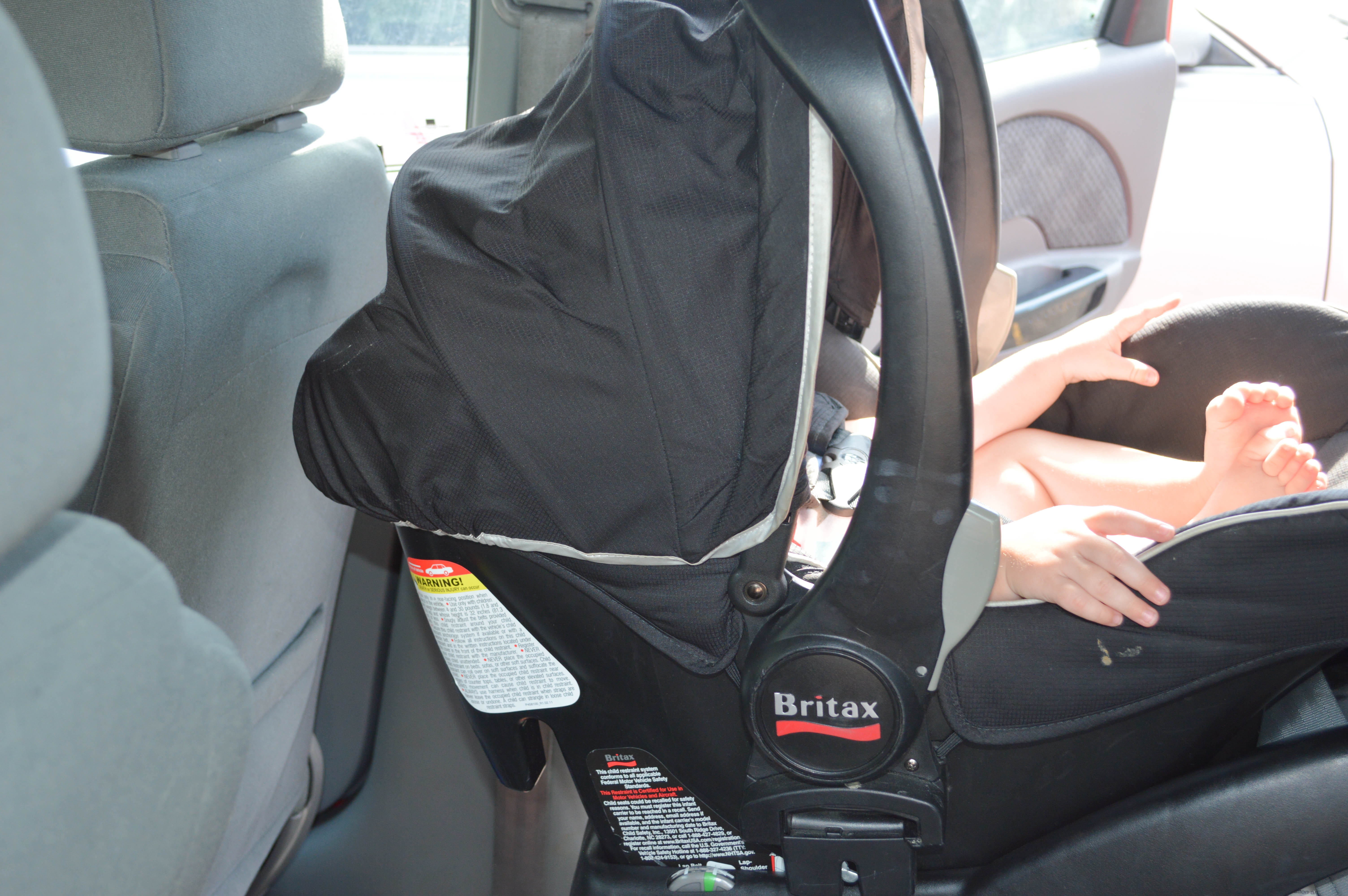 2. Car Seat Safety
After you have the car seat correctly installed, make sure that baby is safe and secure inside it! You want to make sure the straps are in the correct place and tight enough, that the buckle is in line with the armpits, and that the car seat doesn't have any dangerous accessories in it. We ordered head support off of amazon when Sawyer was first born, and when I posted a picture of him in it on Facebook, someone kindly told me that they weren't safe if they didn't come with the car seat. I had no idea! If you see something alarming on social media, please always private message them and let them know your concerns. If they are first time parents, chances are they just don't know, like I didn't! I'm so grateful to the person that said something. There is no need to be defensive, but always kindly let someone know if they are doing something wrong. The baby's safety is much more important than avoiding an awkward conversation.  Here are a few things to always check for car seat safety:
Make sure it's the right seat. Check the label for height, weight, and age requirements.
Inch Test. Once the seat is installed, try shaking it around a little bit. If it is able to move more than an inch away from the seat, it is not installed correctly.
Make sure the chest clip is placed at armpit level. Always!
Pinch Test. Gently pinch the shoulder straps between your thumb and forefinger. If you are unable to gather any excess strap, you should be good to go
Rear-face as long as you can! It's so much safer! Little ones are often still comfortable rear-facing until 3 years old or older. the law only enforces rear-facing until 1 year old, but they can rear face so much longer than that. Make sure they are rear facing until you can't anymore!
Do not use any accessories that didn't come with the seat. All car seats should come with their own head support, and if they don't contact the manufacturer to order the correct one. Do not order a random head support or insert off of the internet. It has not be tested to adhere to safety guidelines.
3. Keep up with Car Maintenance and Get Routine Oil Changes
I am the first to admit how bad I am at this. But after a year full of horrible car trouble. I'm now on top of any problem that presents itself. When the check engine light came on, I would put it off. If the car was making a funny noise, I would ignore it. And I paid for that with a lot of car trouble. Now that I've learned my lesson (and I want Sawyer to be safe). We're currently still dealing with car trouble. Kurtis' car has been out for a while now so we want to take as good care of my car as we can! Now, when the check engine light comes on, we take it to get checked out. Most auto-parts stores will run a free diagnostics check for you to tell you what's wrong. Most of the time it's nothing, and they can turn it off and go about your day. But if it is something, you can get it diagnosed and get it fixed.
It's also so important to get your oil changed. You only have to do it once every 6 months or so and yet, so many people skip it. You also need to make sure your oil doesn't run too low between oils changes. I had a friend who completely destroyed his car just by letting it run too low on oil. He had to cut his losses and finance a new one. Don't let that happen to you! As moms, we are so busy, too busy for long lines, or trying to control our kids at the store. I like to order Pennzoil Platinum online from Walmart so I don't have to pack Sawyer up to go to the store or wait in long lines! It gets delivered right to my door and then I'm able to make sure my car is in tip top shape. You can even order online and then pick it up in the store if that's easier for you, Walmart makes it so easy! A lot of Pennzoil products are on rollback right now on walmart.com so you can save money while you save time. I'm addicted to shopping online and this is one more thing I don't need to leave the house for.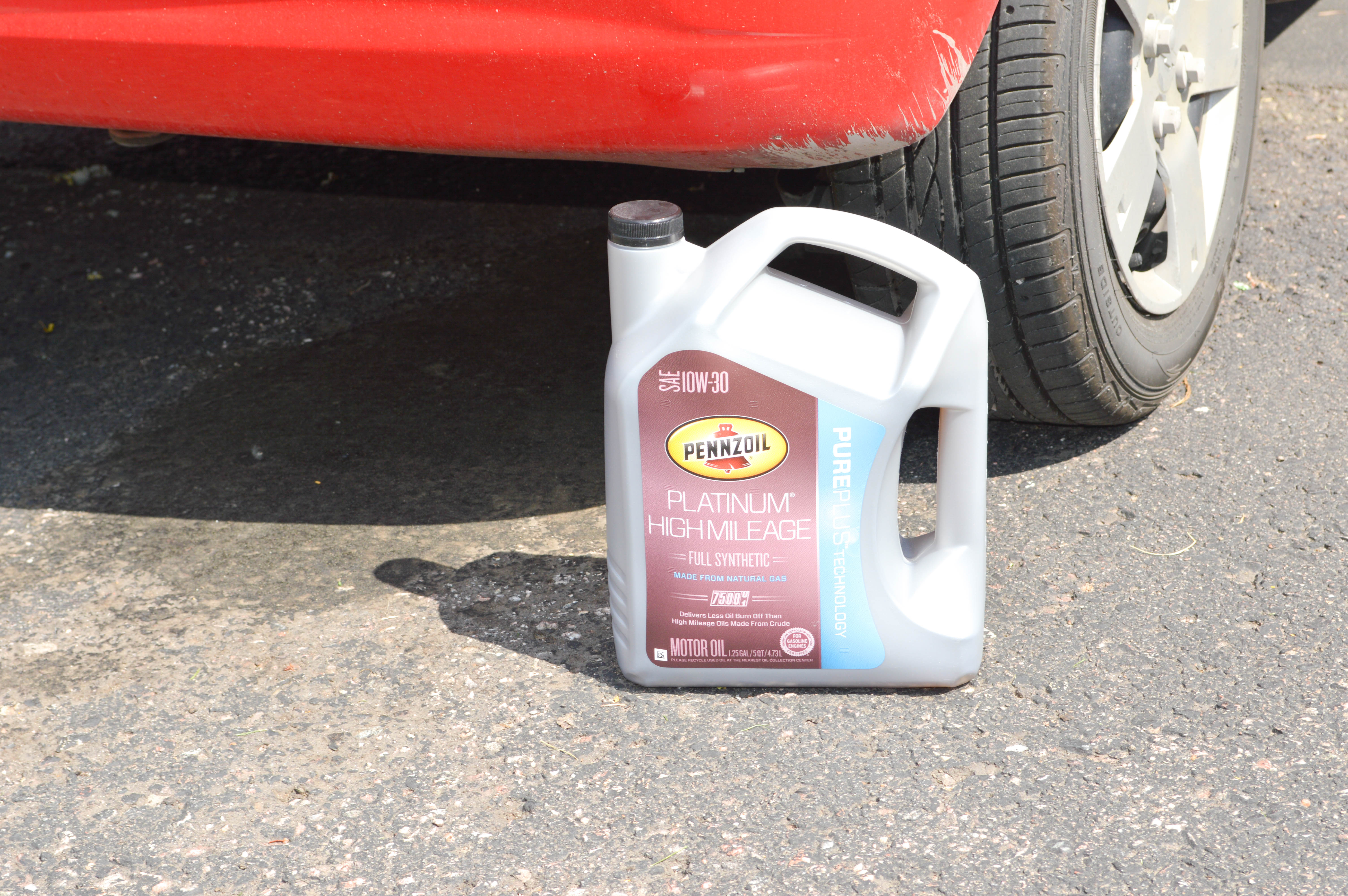 We choose Pennzoil because it is designed for complete protection and can help clean out the sludge lesser oils would leave behind. No oil provides better protection than Pennzoil Platinum, and I love that I don't even need to leave the house to get it.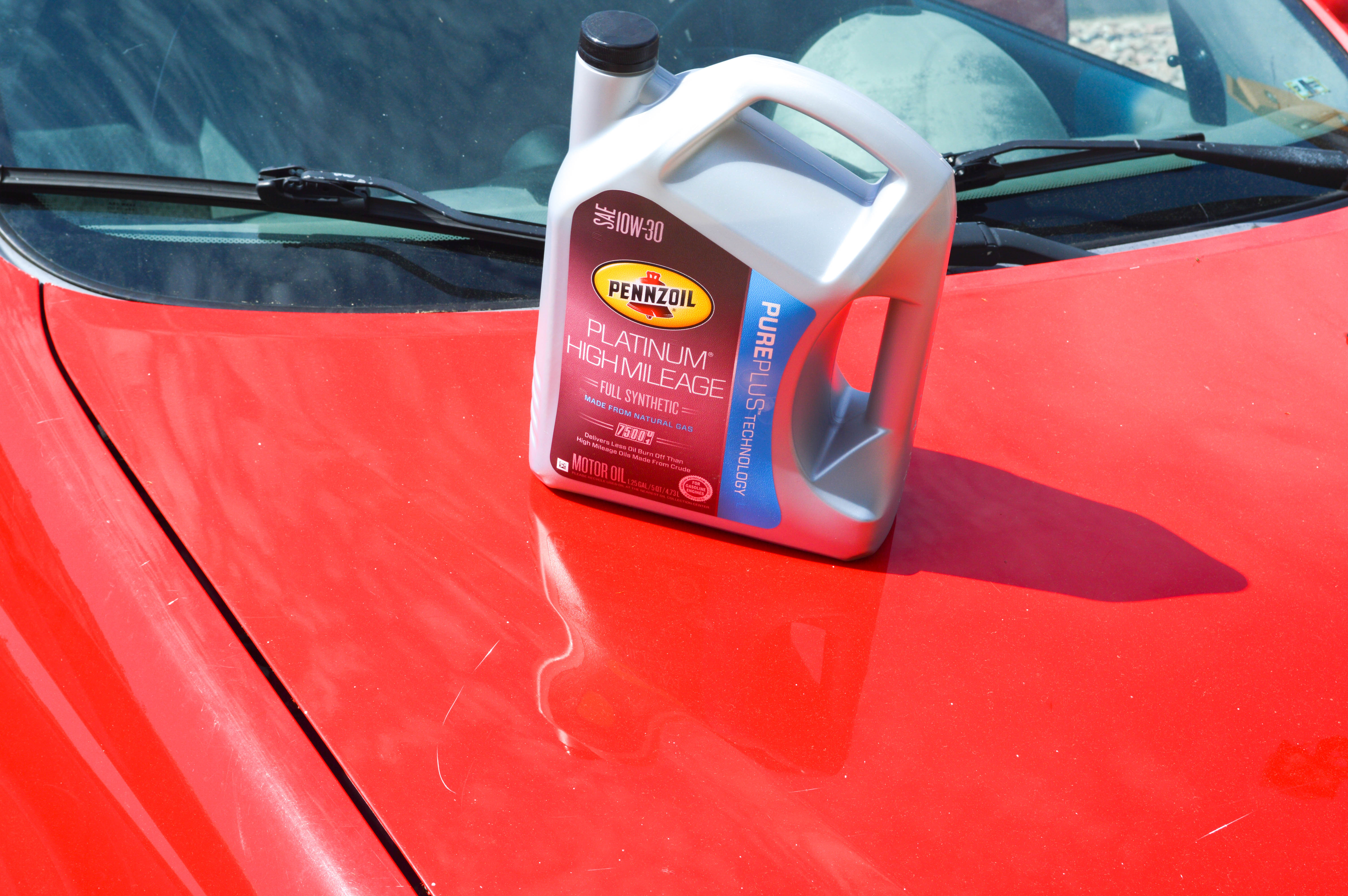 If you choose to change your oil yourself, make sure you are properly educated in how to do so, or know someone who is properly educated that can help you. Do not attempt to change your own oil without any previous knowledge or experience. Luckily, my husband grew up working on cars with his dad and so they handle most of my oil changes using Pennzoil Platinum, which makes things easier on me!
4. Be Prepared
Don't be stuck on the side of the road with a flat tire! Be sure to always keep a jack and a spare in your car. If you use your spare, be sure to replace it as soon as possible so you aren't without one for long. My car was sold to me without a spare. I bought it when I was 19 and of course, didn't think to look. Imagine my surprise when I got my first flat and we went to change it and there was no spare! Don't let this happen to you, always be prepared!
5. Have an Emergency Kit
Pack up and emergency kit to keep in your trunk. It should contain the following:
First Aid Kit
Blanket(s)
Change of clothes
Light Jacket
Bottled Water
Non-Perishable Snacks
Diapers
Baby Food/Formula/Bottle
Feminine Products
Ibuprofen
Knife
It's always good to have these types of items on hand in case of an emergency. You never know when you're going to be stranded on the side of the road or for how long.
Want to make sure your car is safe for your kiddos? Use this checklist!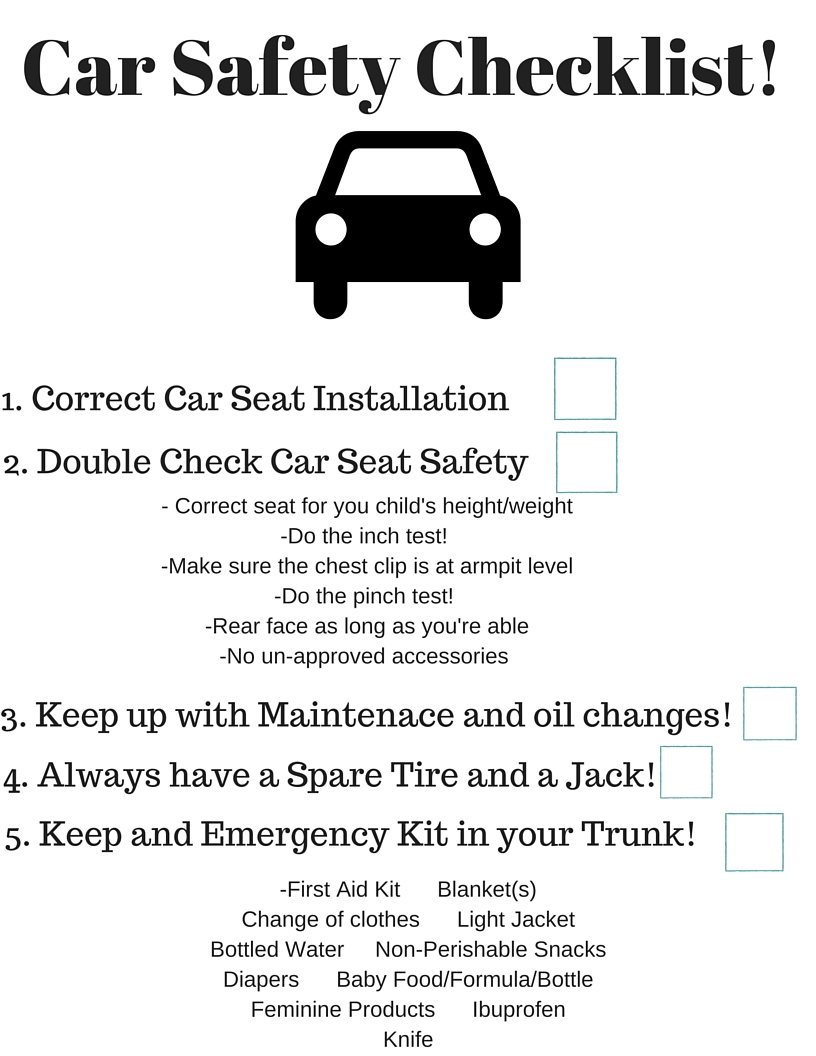 Download the free checklist printable here!
Do you have any tips for ensuring your children are safe in your car? Comment below!
xoxo.
Save
Save