I searched high and low for a winter hat for Sawyer that wouldn't fall off his head and that was cute. Traditional hats he would pull right off an play with. Everything is a toy! but, living in Colorado, we needed something that would keep him warm and stay on his head!
I found Little Sun Hat on Instagram and fell in love. These hats are hand sewn by Kara Meloy in Cashmere, Washington.
"As a young girl, learning to sew and given free reign to wander the fabric aisles, I fell in love with shapes, textures, and the ways colors are carefully considered in design. With meticulous detail, every barbie doll I owned was given a new wardrobe (with a fresh haircut!), and my siblings were lovingly made to wear my first fumbled hand-knit caps. With a little convincing they soon grew to love those hats!

It was not long after the birth of our fourth son, that I made our very first bonnet. I explained to my husband that it was "just a little sun hat", and soon after our business was born. I have held on to that sweet little hat and will cherish it forever, it reminds me of my early years as a mother."
-Kara Meloy, Little Sun Hat
I love supporting small businesses, not only does it benefit the business owner, and the economy, but it means that what you're getting is unique. Sure, I could pick Sawyer up a cute hat at Target (and I love me some Target), but then every other baby his age would have it! Little Sun Hat is unique and adorable. Everyone comments on his hat when he wears it! He does pull it off adorably, but I guess I'm biased.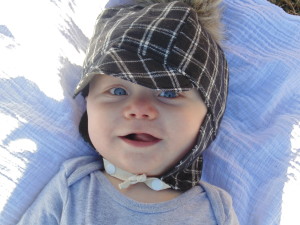 Our hat is from the LSH Winter Collection. It was so hard to pick one. We finally settled on this one and couldn't be happier. We chose it because we knew we wanted plaid, and we knew we wanted the pom pom on top. We thought it was a cute lumberjack-type style, and the pom pom was just too much! We chose the bonnet style so it would keep his ears warm as well. And it snaps together at the bottom so he can't pull it off his head! You'll have to wait until next year to browse their winter collection, but worry not, their spring collection is just as swoon worthy.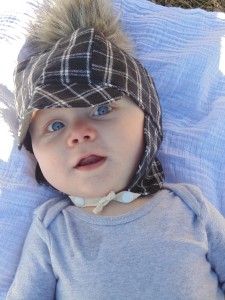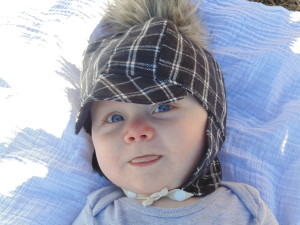 The spring and summer bonnets/caps are designed to protect your little one from the sun. They are lightweight so they won't get too hot, and offer amazing sun protection. Wear them on a walk, to the pool, or the beach! They come in both bonnet and cap styles, all equally adorable.
We've teamed up with Little Sun Hat to give away a cap or bonnet of your choice to one lucky winner! Head to my Instagram to enter!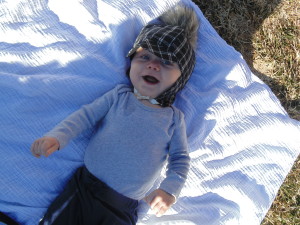 And be sure to check out Little Sun Hat here: | Shop | Instagram | Facebook |
xoxo.
Save