So far, going chemical free has been a really great thing for us and I have some really great things to show you! I'm feeling great knowing that I'm making my home a safer and more natural place for my family.
However, it is a lot of extra work. And potentially, if I don't feel like DIYing, a lot more money. So I've been on the hunt for anything to make it easier , and I found Ecocentric Mom Box.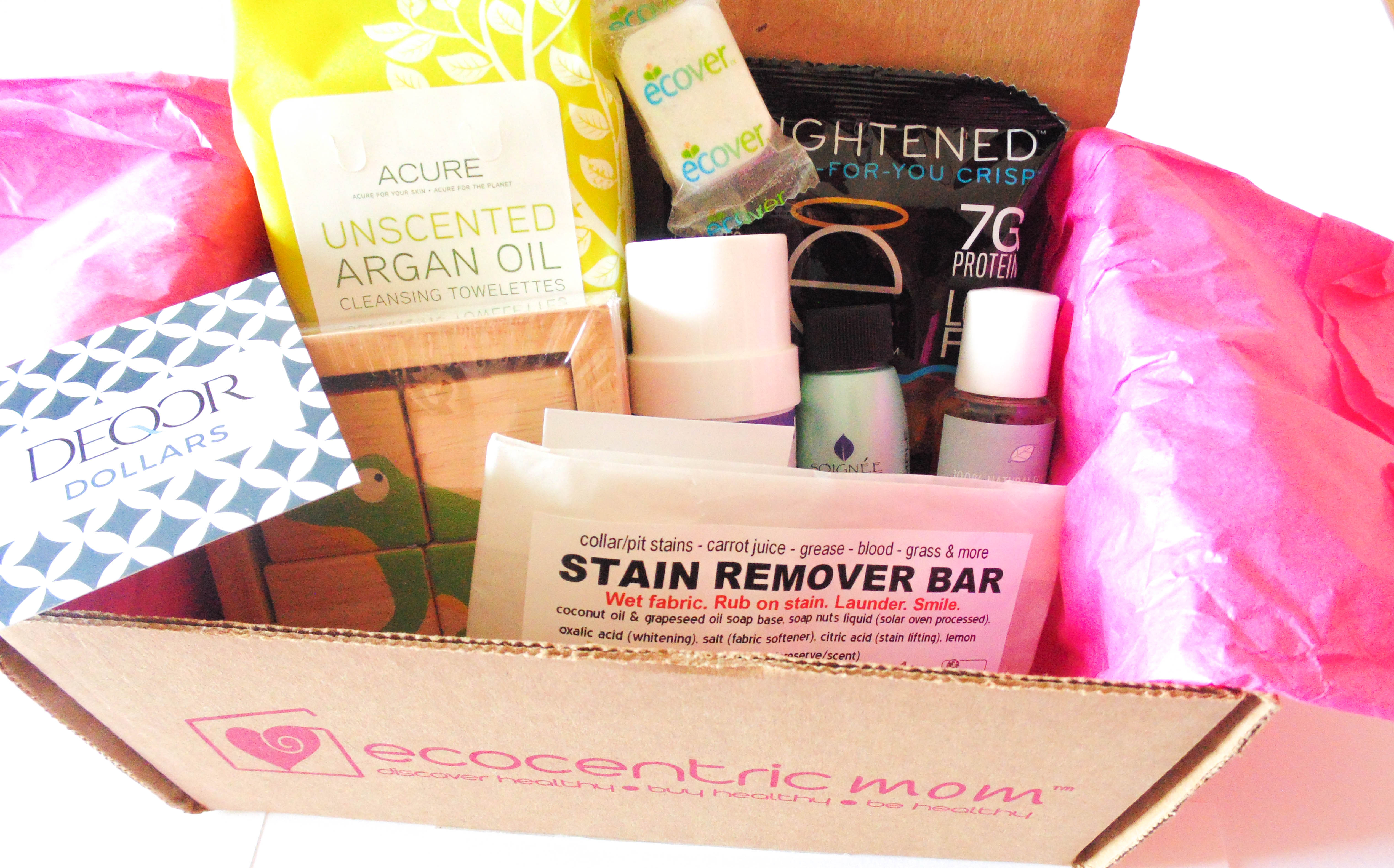 Ecocentric Mom Box is a subscription box that ships all natural and eco-friendly products for mom and baby right to your door! You can update your box preferences as your family grows and expands, and Ecocentric Mom Box will send you products that fit your needs. You have the option for a Pregnancy Box, a Mom Box, or a Mom and Baby box. We got a Mom and Baby Box. The products are useful, unique, and fun!
Disclosure: I received this product in exchange for review. All opinions are my own. This post may contain affiliate links.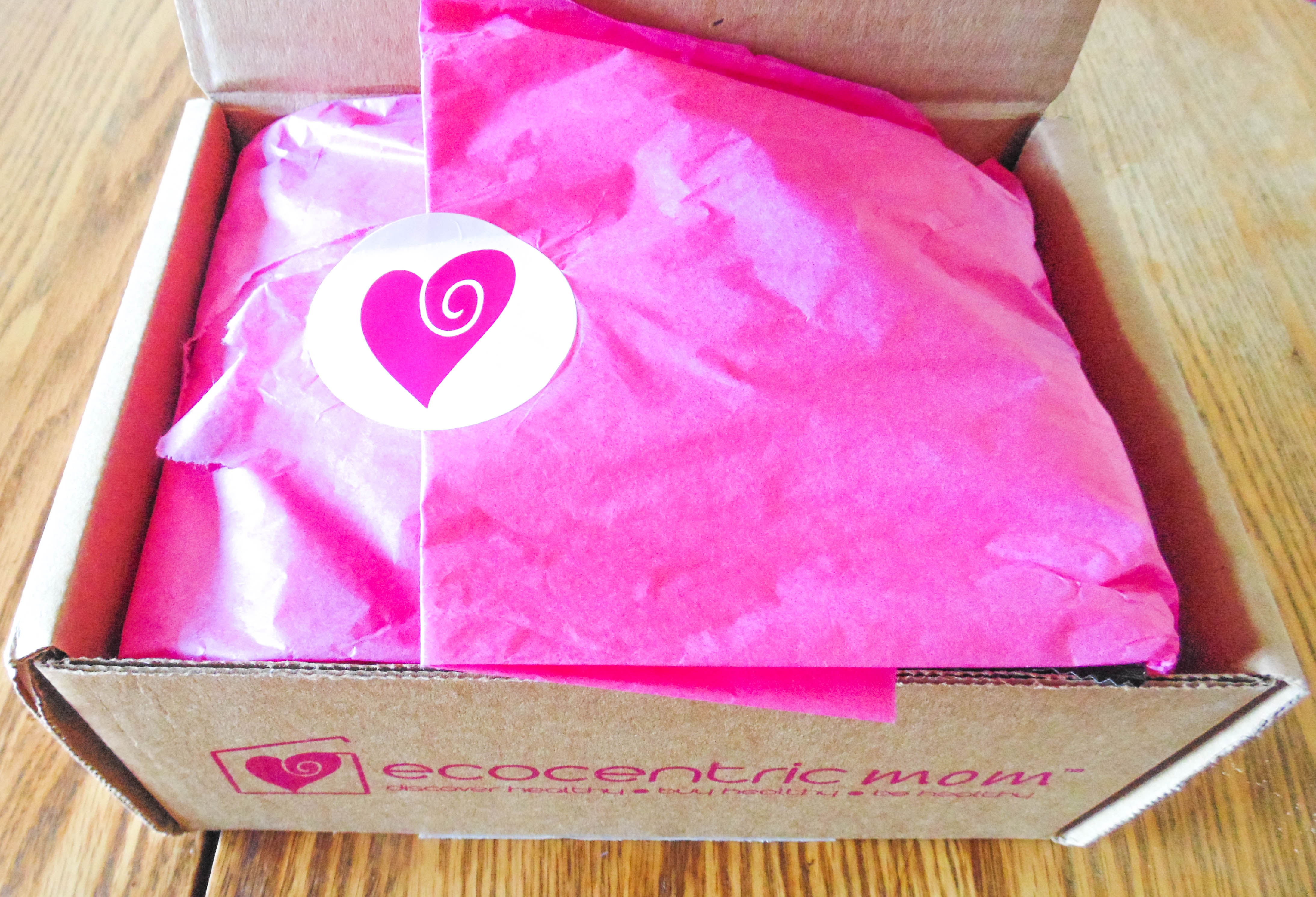 What does it mean to be ecocentric? Ecocentric means to be nature-centered. I love the term ecocentric mom! That's what makes this box so unique, not only is it all natural, but its products specifically for babes and mamas.
What came in my box? I got so many great products!
Acure Argan Oil Cleansing Towelettes– These were great for taking off my make up at night! I always have trouble getting it all the way off, but I've found it helps to wipe it off with a towelette and then wash with face wash. These towelettes were great and gentle on my skin.
Calming Fields Pachy Natural Deodorant– Okay, I'm a little wary of all natural deodorants because I hate to sweat, and unfortunately, all natural deodorants don't seem to do the trick for me! However, I haven't had any problems with this deodorant so far, and it smells great! I'm holding on to it to try in the summer to see if it can stand up to the heat!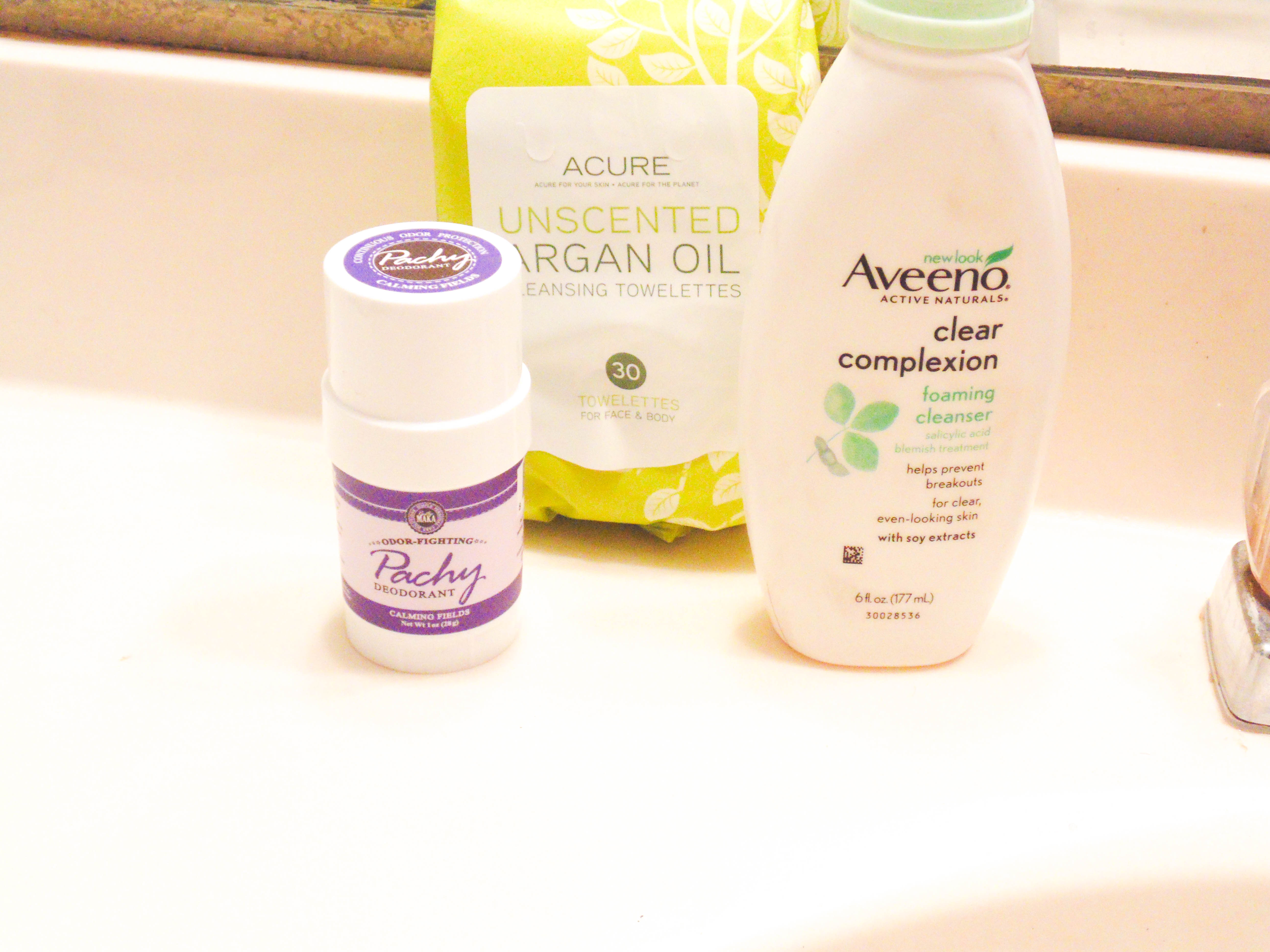 Jenuinely Pure Lavender Baby Oil– This baby oil was so wonderful to put on Sawyer after a bath to soothe his dry skin. The oil is infused with lavender and chamomile essential oils, making it a great alternative to traditional lotions.
Tangie Stain Remover Bar- This product was so. cool. Made from coconut oil, grape seed oil, soap nuts liquid, oxalic acid, sea salt, citric acid, and lemon essential oil, this stain remover is said to remove grass, juice, grease, and even blood. I'm saving mine for a serious stain, I'm excited to see it work!
Ecover Automatic Dishwashing Tablets– One of the things I was worried about when going chemical free was having to give up dishwashing tablets and dish soap. I figured making my own would be extremely difficult, so I'm glad to have found these! From what I can tell they clean my dishes just as well, and they're all natural, and they're no more expensive than regular dishwashing tablets. Win.
Roasted Broad Beans– I'm not a bean person, but I packed these in Kurtis' lunch and he loved them!
Soginee Botanical Shampoo– My hair is so soft and smells so good. 
BeginAgain BuddyBlocks– Sawyer is just getting to that age where he's all about the toys. These blocks are easy for him to grasp, throw, bang, stack, and of course, attempt to chew. They are big enough to not worry about choking hazards, and small enough not to worry about him hurting himself. He had a ball!
Ecocentric Mom Box is a great way to treat yourself to some fun products for you, your household, and your little one! I had so much fun using my new beauty products, cleaning products, and baby products! A little something for every aspect of my life. It's affordable, fun, and best of all, crunchy 😉
We are giving away one Ecocentric Mom Box of your choice to one of my readers! Head to my Instagram to enter!
xoxo.