Disclaimer: I received select items from Lorena Canals Rugs in exchange for review. All opinions are my own. Visit my disclaimer page for more information.
When we found out our plans of buying a house had fallen through and we needed to stay in our condo indefinitely, we decided to redecorate a little bit. Nothing huge because we didn't want to break the bank, but our home was beginning to feel very cramped and I hadn't updated anything since we moved in 3 years ago. My style has changed since then!
We decided to update the living room and the master bedroom. Just a few quick fixes and we we're able to really turn the rooms around! I'm in love. I'm not 100% done with the living room yet, but wanted to give a quick update.
To start, we got rid of the recliner. Well, we put it in the basement. The recliner belonged to Kurtis' parents and they brought it over for me after Sawyer was born so I would have a comfy place to recover from my c-section (for some reason I couldn't sit on the couch without being in a ton of pain), and nurse. It was old and had a few rips but for reasons I can't explain, I fell in love with it and kept it around well after Sawyer weaned. It was my favorite place to sit! It never really went with the decor of the living room but I juts loved it so much. Kurtis was bugging me for months to pack it away (promising we could bring it back out if we had another baby for breastfeeding purposes) and, finally, I gave in.
The room looks so much better without it! And while I'm sad my favorite comfy chair is gone, it gives us so much more space! We also moved the pack n' play back upstairs. It was nice to have it to keep Sawyer contained while I cooked dinner, got work done, or took the dog outside. But now, he's so busy he doesn't enjoy being in it, and it was taking up a lot of space.
Then, I painted all our furniture white! This was a huge chore and it took me a few tries to get the coffee table right (I'm still not totally satisfied. The polycrylic dried a slightly yellow color. I might just buy a whole new coffee table, ha), but the bookshelf was easy. And we got a new TV stand passed down from my parents that I still need to paint.
Eventually, we'd really like to replace the couch too.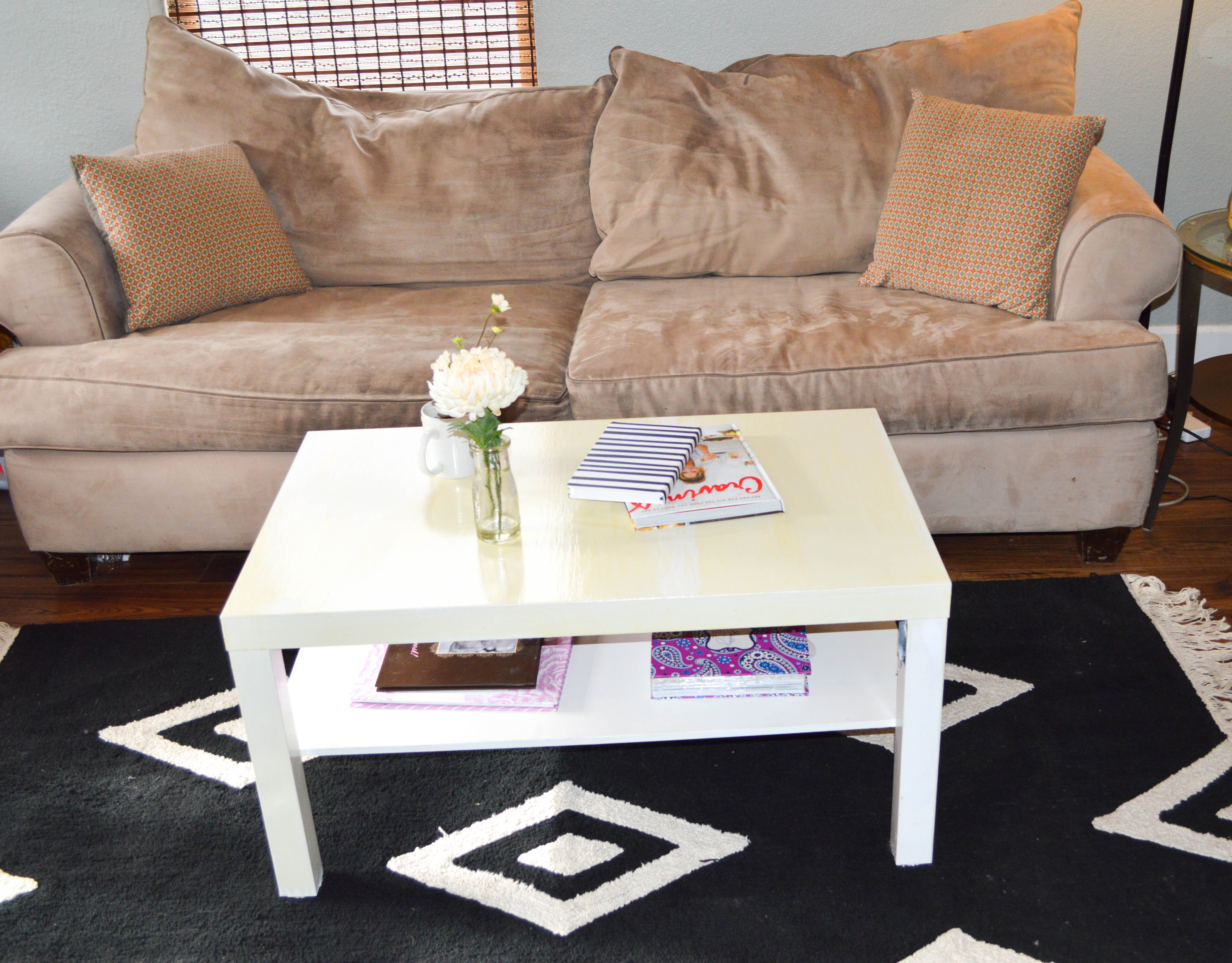 But my favorite addition to the living room is our rug! It's from Lorena Canals, and I just love it!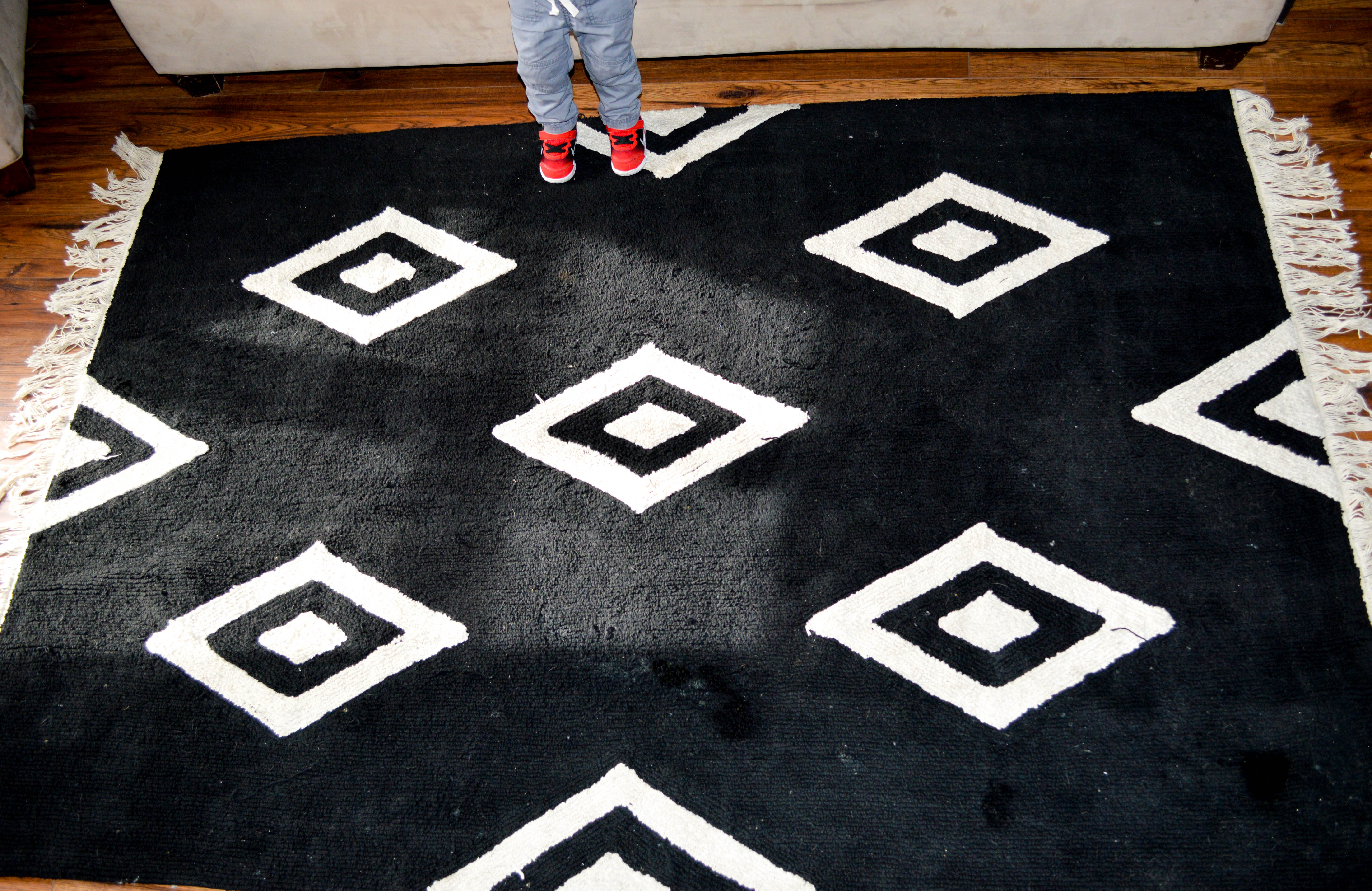 The best thing about Lorena Canals is that they're machine washable! It's seriously amazing. Especially with kids and a dog, it's hard to invest in nice things, while knowing they could easily get ruined. Luckily, that's not the case with my Lorena Canals rug.
Sawyer spills juice? Throw it in the wash. The dog gets sick? Throw it in the wash. Pizza night gets messy? Throw it in the wash! It makes life so much easier.
Lorena Canals has some seriously beautiful rugs. They have so many different styles and colors. Lorena Canals was even featured in Vogue!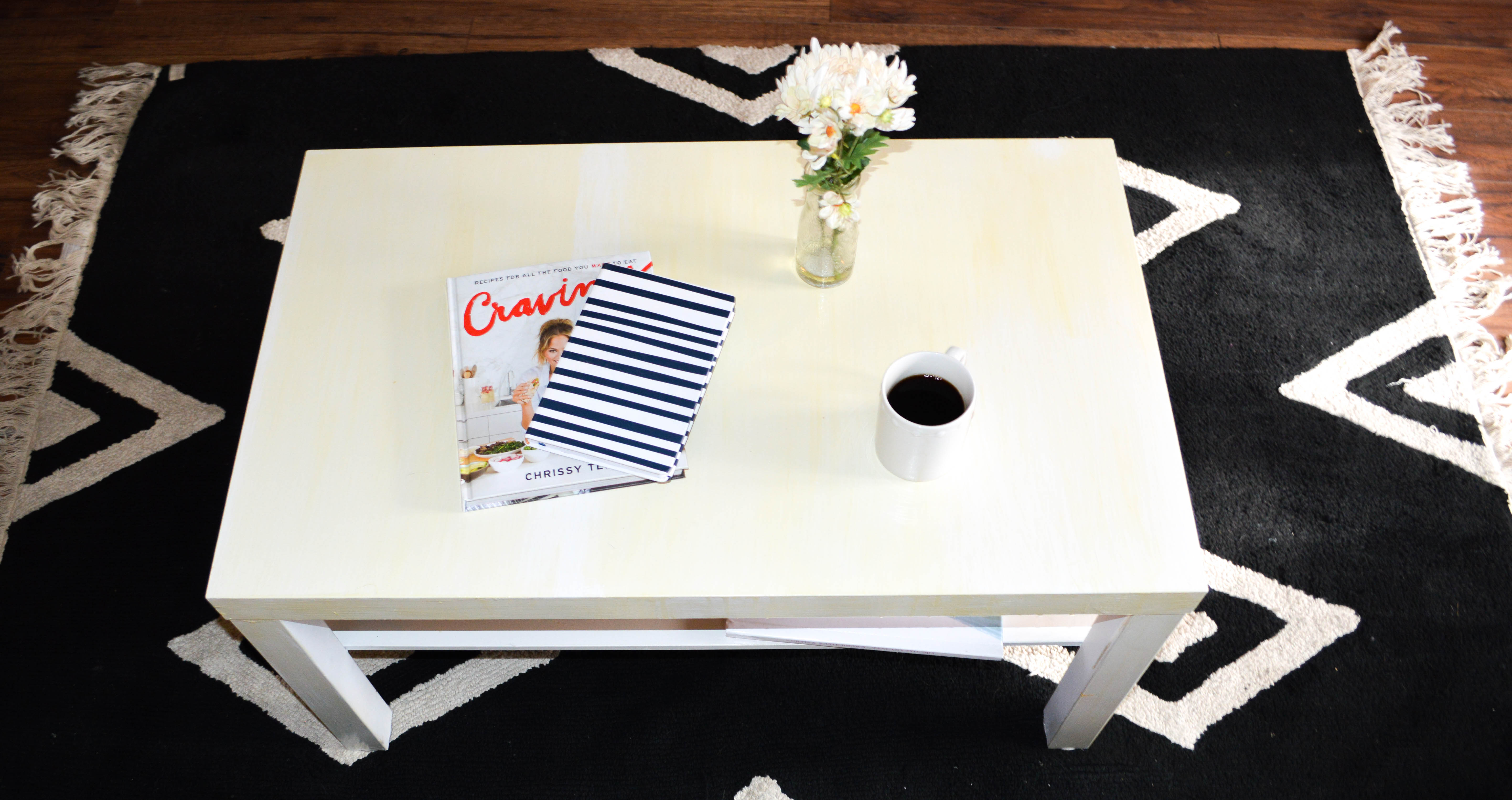 Be sure to check out Lorena Canals:
| Shop | Facebook | Instagram | Twitter |
I can't wait to show you the rest of the living room once it's done! Have you ever tackled home renovations? Any tips? Comment below!
xoxo.