Disclaimer: I received this item in exchange for review. All opinions are my own. Visit my disclaimer page for more information.
I was going to do a full Friday Favorites today, but then I decided this product needed a post of it's own. It's one of those things that's so simple, and yet so smart you wonder why no one has thought of it before.
Lately, my kid is not so great in stores. Or strollers. Or the car. Or anywhere that requires him to be confined. Long gone are the days of wrapping him in a carrier or sling and going about my errands. Long gone are the days where the grocery cart was new and exciting. Long gone are the days where he'll relax and fall asleep in the stroller. Long. Gone.
And so begin the tantrums, the fits, and the escapes. So begins the bribing with snacks and new toys if he'll just be quiet and sit still for 5 more minutes. So begins the letting him drink all my starbucks just so he'll shut up and dashing through the store like a madwoman so we can be out as soon as possible.
And I don't like this new stage of parenthood. It doesn't suit me. I was made for leisurely strolls through all the aisles at Target, Strabucks in hand, simply because I want to be out of the house. But my toddler isn't down for that at all.
I was scrolling through Instagram one day when I saw a fellow Mom post about the Snap & Shop Tray. I needed it. It was the answer to my prayers. Everything I had been searching for. Exactly the tool necessary for me to reclaim Target Thursdays as my own. I had to have it.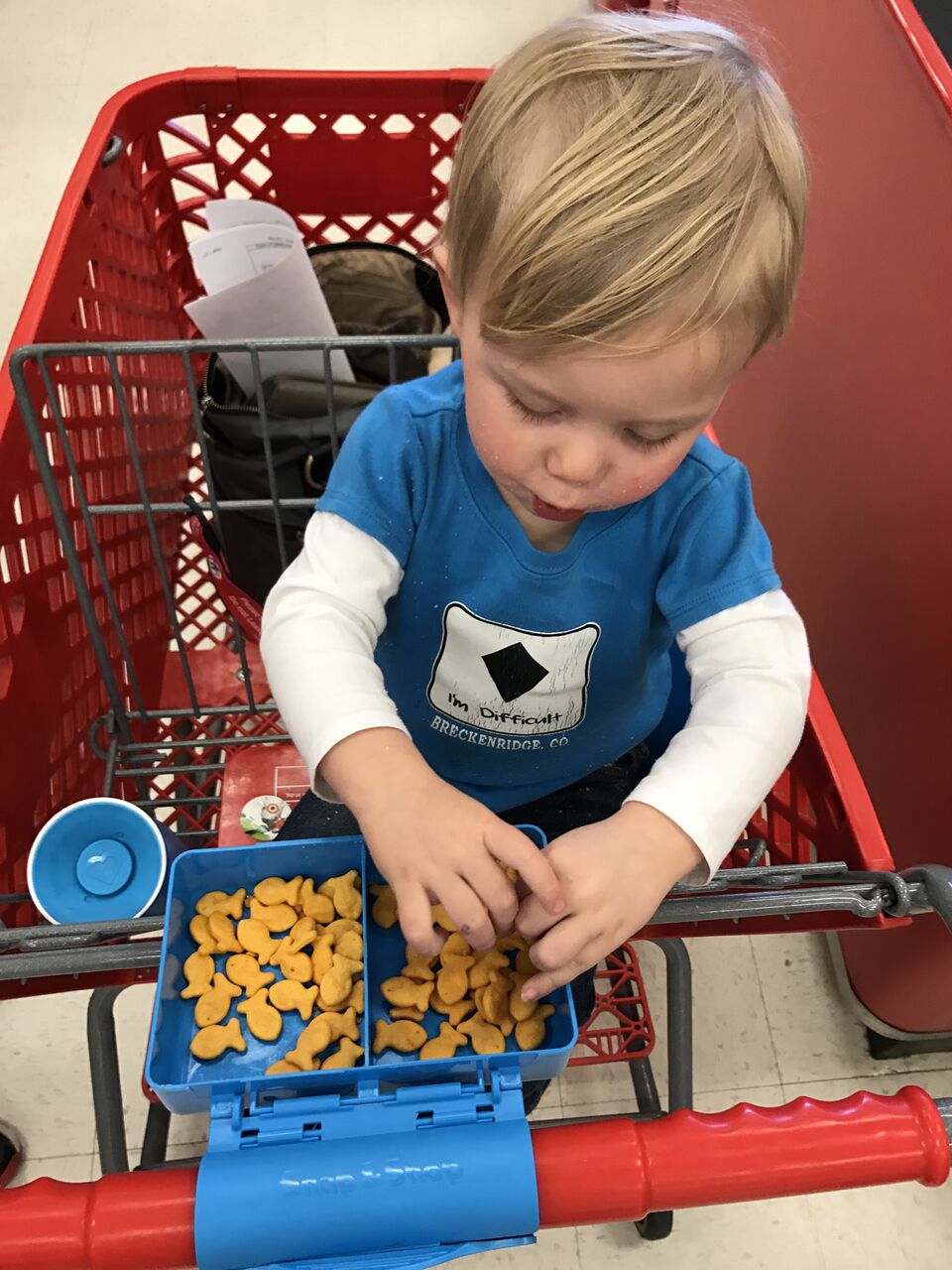 So, I emailed them, and waited patiently for it to arrive so I could try it out.
Our first try was on a grocery shopping trip. These usually don't go well. Especially if my husband tags along. For some reason in Sawyer's mind Daddy= playtime? He usually spends the whole trip asking for "down" and is not pleased when we tell him no.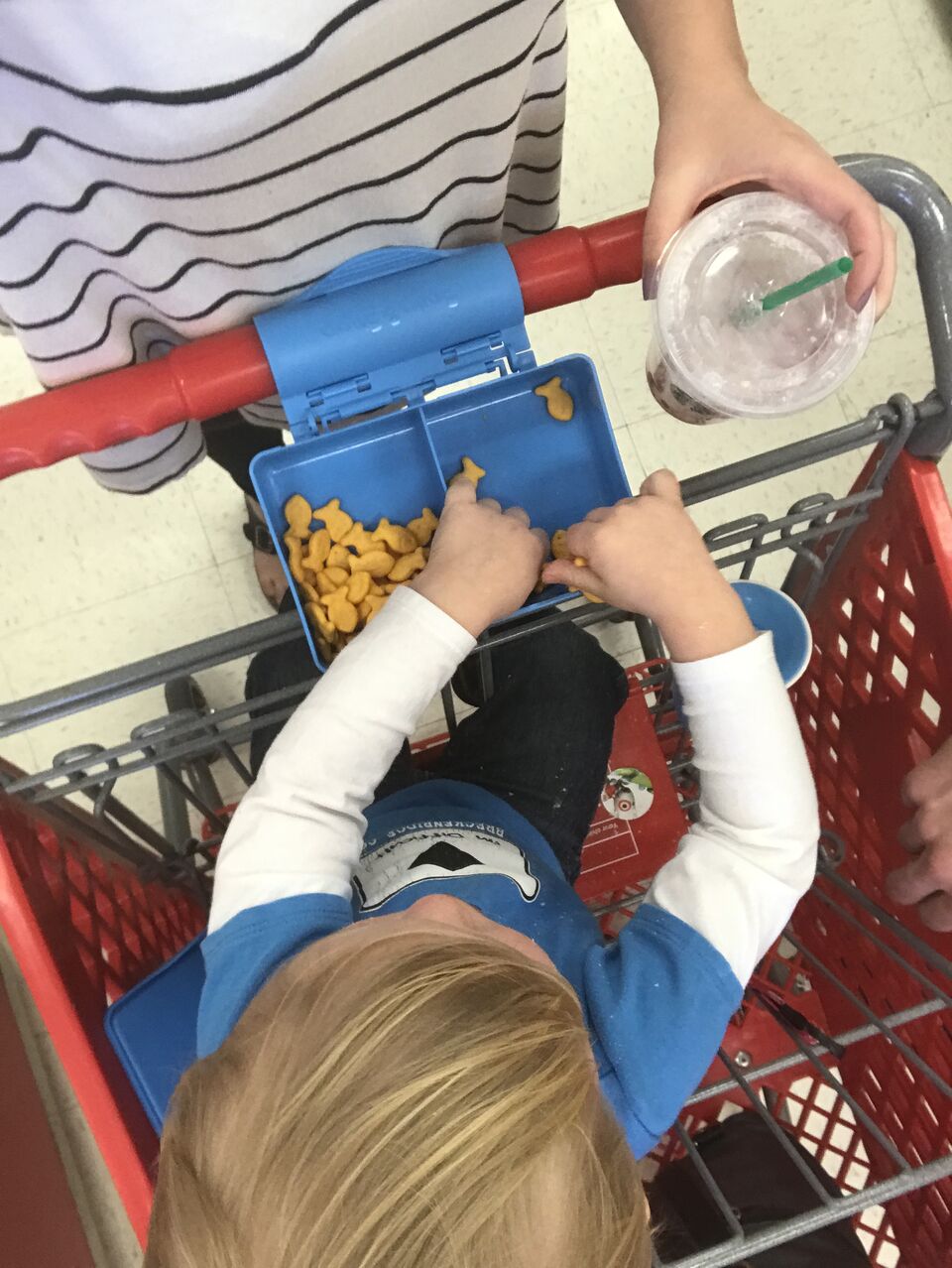 But we attached our handy dandy Snap & Shop tray, filled it with goldfish crackers, and went about our shopping. It worked so well! He was quiet, distracted, and full almost the whole time! And there's so many possibilities with the Snap & Shop tray. You can use it for snacks, toys, or both! Sawyer was even fascinated with the tray itself and even spent a while fiddling with it trying to see if he could snap if off (which he couldn't, but at least trying counts as a quiet activity).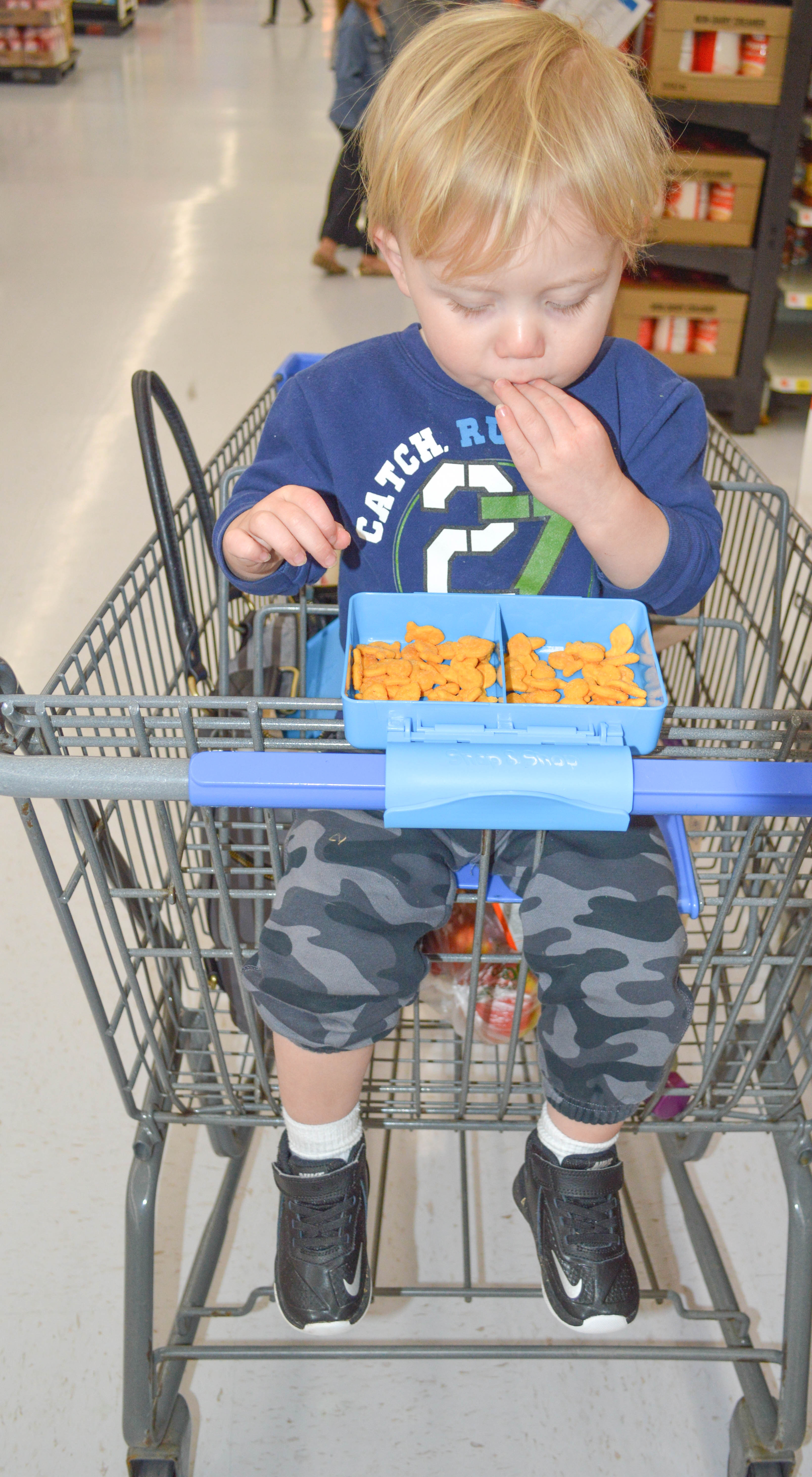 Pro Tip: Keep the Snap & Shop Tray in your car at all times so you never forget it.
You're definitely gonna want to get you one of these.
Snap & Shop:
| Shop | Instagram | Facebook | Twitter |
Want to try one for yourself? Use code LOVELY10 at checkout for 10% off your purchase!
xoxo.
Save
Save