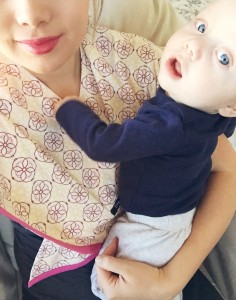 For me, nursing is an ordeal. I need everything to be set in place before I sit down to feed Sawyer. I need to have a comfy chair, a place to rest my arms, a blanket, a glass of water, a shield, essential oils diffuser, a burp cloth, something to entertain me, and maybe even a snack. Something that I recently added to my list is a Burpshawl!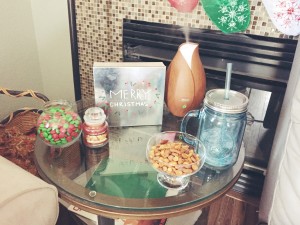 My favorite place to nurse is in the recliner in our living room. It where I am most of the time! It's super comfortable, there is a nice little end table next to it to hold everything I need, and it faces the TV so I don't get bored while I'm nursing.
I always make sure I have my favorite blanket, I grab a glass of water and maybe a snack if I'm hungry, a burp cloth for when the side Sawyer is not  eating on springs a leak (moms know what I'm talking about), and I turn on whatever show I'm binge-watching (currently: Mad Men). Then we settle in to eat! After he's done, I put my Burpshawl around my shoulders and burp him.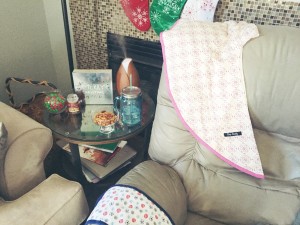 You're probably wondering what a Burpshawl is. I didn't know either until recently! As soon as I heard about it, I can't believe nobody thought of it sooner! Burpshawl is an adorable, stylish, nursing accessory that wraps around your shoulders while you're burping your baby. It solves the problem of burp cloths being too small or not staying put while baby burps, and most likely spits up. A burpshawl will save your outfits from yucky spit up stains! I can't tell you how many times a day I change my shirt because Sawyer spit up on it. Tons! But not so much since burpshawl! I usually keep my burpshawl on for about an hour after he's finished eating as I get things done around the house. No more changing multiple times a day!
Bonus: It also doubles as a nursing cover when you're out in public!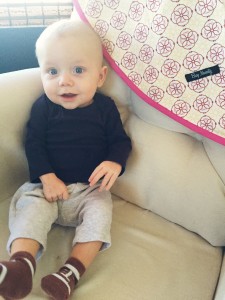 The owner, Kathleen first started Burp Necessity, after getting fed up with spit up stains ruining her outfits!
I'm from Seattle with 2 young kids,  my daughter is 5 and my son is almost 2. After having my son, I was fed up with spit up on my clothes.  The burp cloths that I had were way too small and didn't stay in place. I felt like I could come up with a design that would be easy for moms to wear while multitasking with their babies not having to worry about it falling off while carrying their babies around. I also wanted to make a product that was more stylish than the typical burp cloths, a product that complimented a mother's outfit while she was out in public. So that's how I came up with the burpshawl. My mom's been sewing  for over 30 years so she helped me with the sewing part of it. Now we both work together to make the product at home in Seattle. The best part of this is working with my mom,  if it wasn't for her I wouldn't have been able to start this company.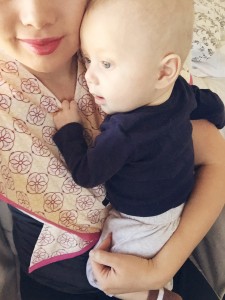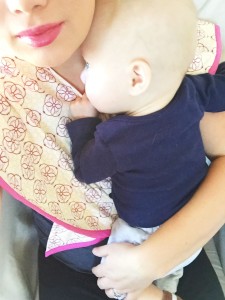 Burpshawls come in so many adorable patterns, you'll want to try them all. My burpshawl is so cute, that when I have it on I still feel comfortable answering the door, walking the dog, checking the mail., and even running errands! A lot more comfortable than I would wearing a spit up stained shirt! After a few uses, I just toss it in the wash. It's so easy to use and maintain, and so great to have around the house! I love it. Burpshawl would make a great gift for a new or expecting mom! Check them out in our Holiday Gift Guide and check out my Instagram to enter to win your own! We're giving away one burpshawl in the pattern of your choice, you don't want to miss out! Good luck!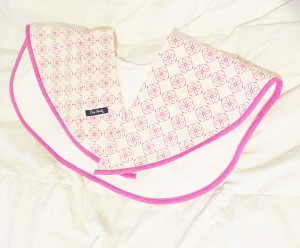 Shop Burp Necessity HERE.
Follow them | Instagram | Facebook | Twitter |
xoxo.
Disclaimer: I received this product in exchange for review. All opinions are my own.