Disclaimer: This post is sponsored by Name Bubbles. All opinions are my own. Please visit my disclaimer page for more information.
I have 2 kids. 2 boys, to be more specific. Boys are loud and rambunctious. They tend to run. They tend to yell. They tend to lost things. They tend to wander off.
Not only that, but as brothers, they have a lot of the same stuff. And Lord have mercy on the parent (me) that tries to give a 2 year old a sippy cup that is clearly his brother's. Am I right?
Name Bubbles creates washable all-purpose labels for just about everything in your child's life. Heck, even your life. You can label just about anything, they are even dishwasher safe!
I love these labels for Oliver's bottle's. These would be great for a baby in daycare so his bottle's don't get mixed up with anyone else, dropping your baby off at the church nursery on Sundays, or even if you just want to remind yourself how old that pumped milk or formula in the fridge is.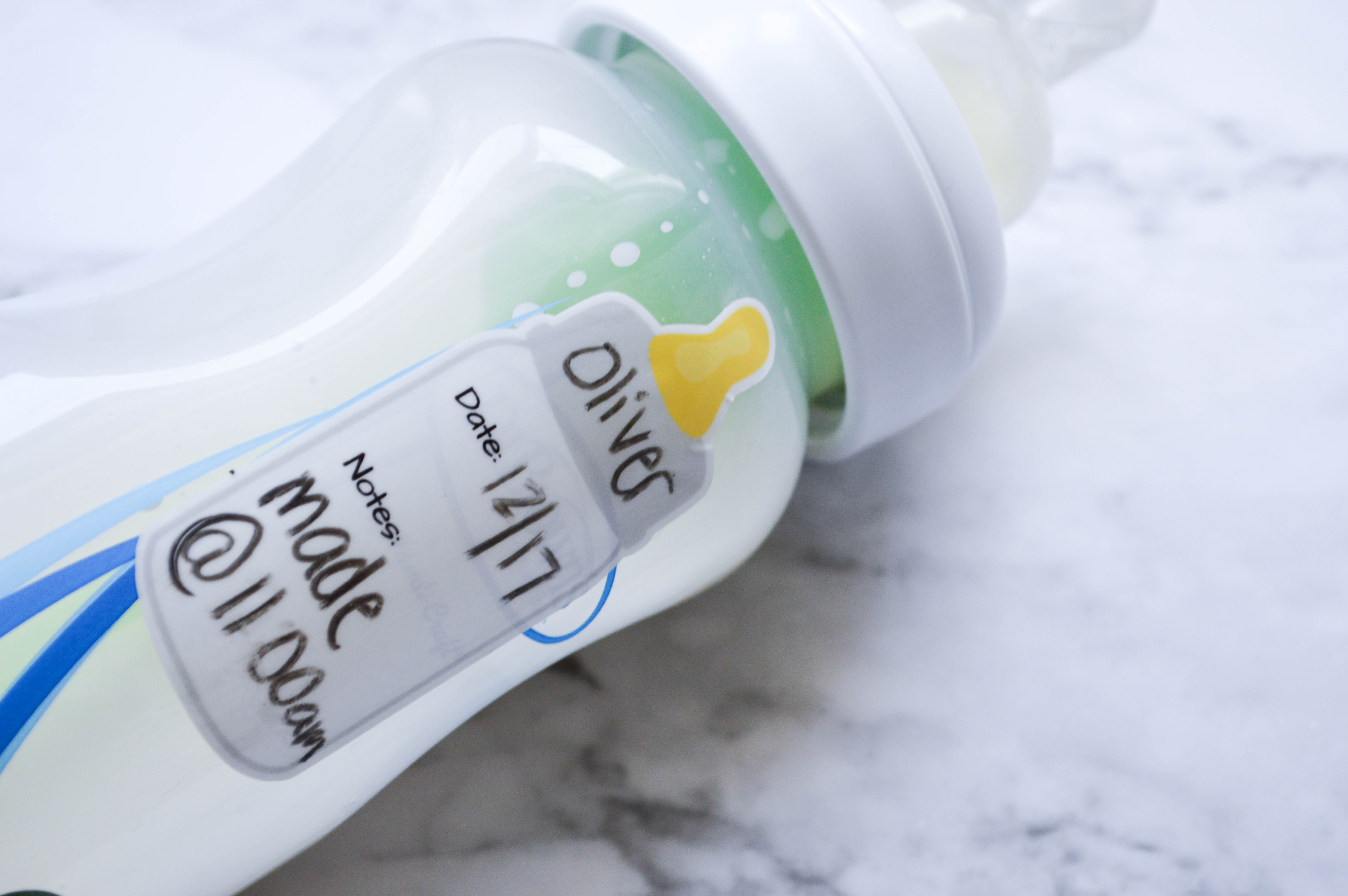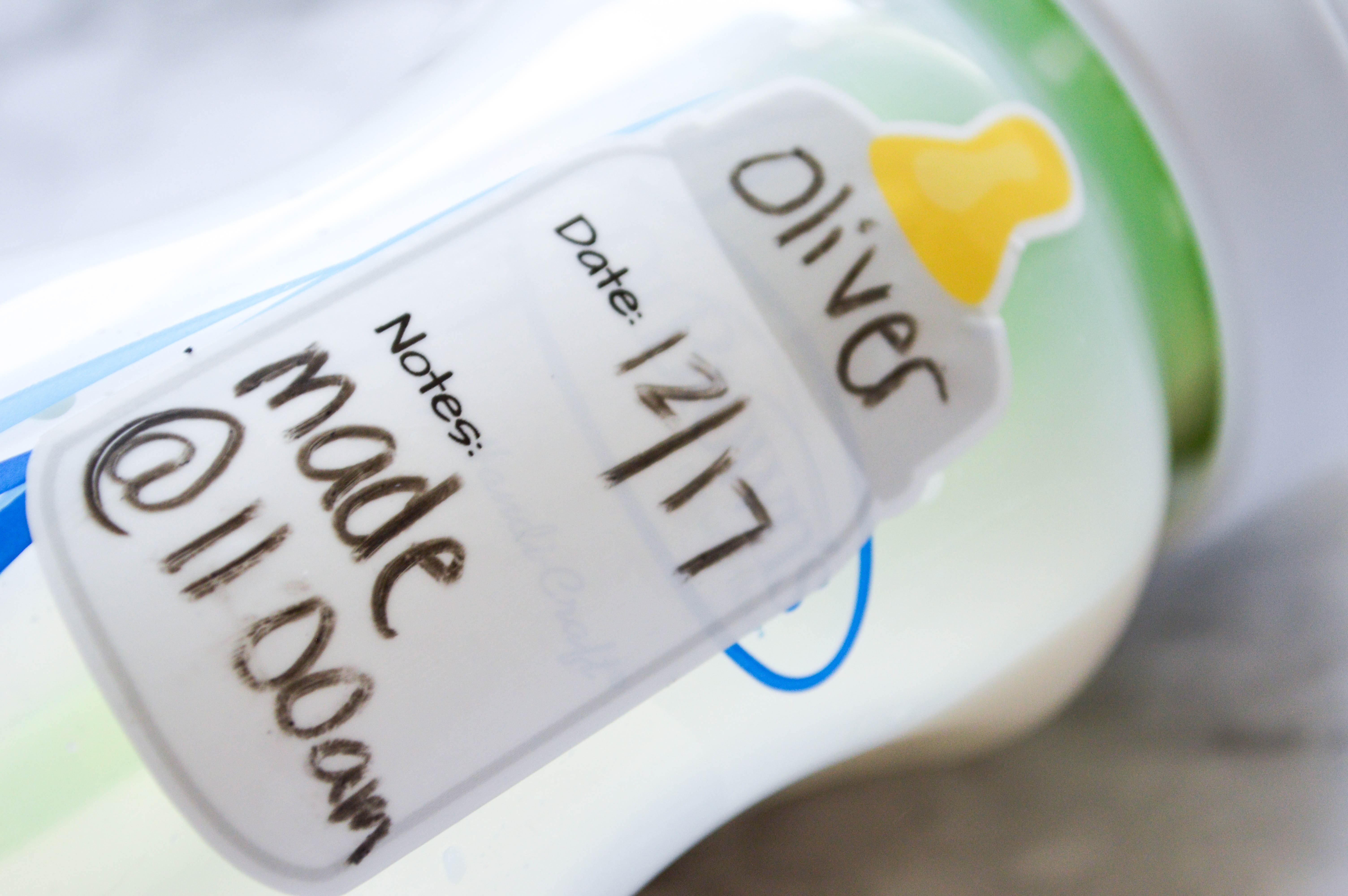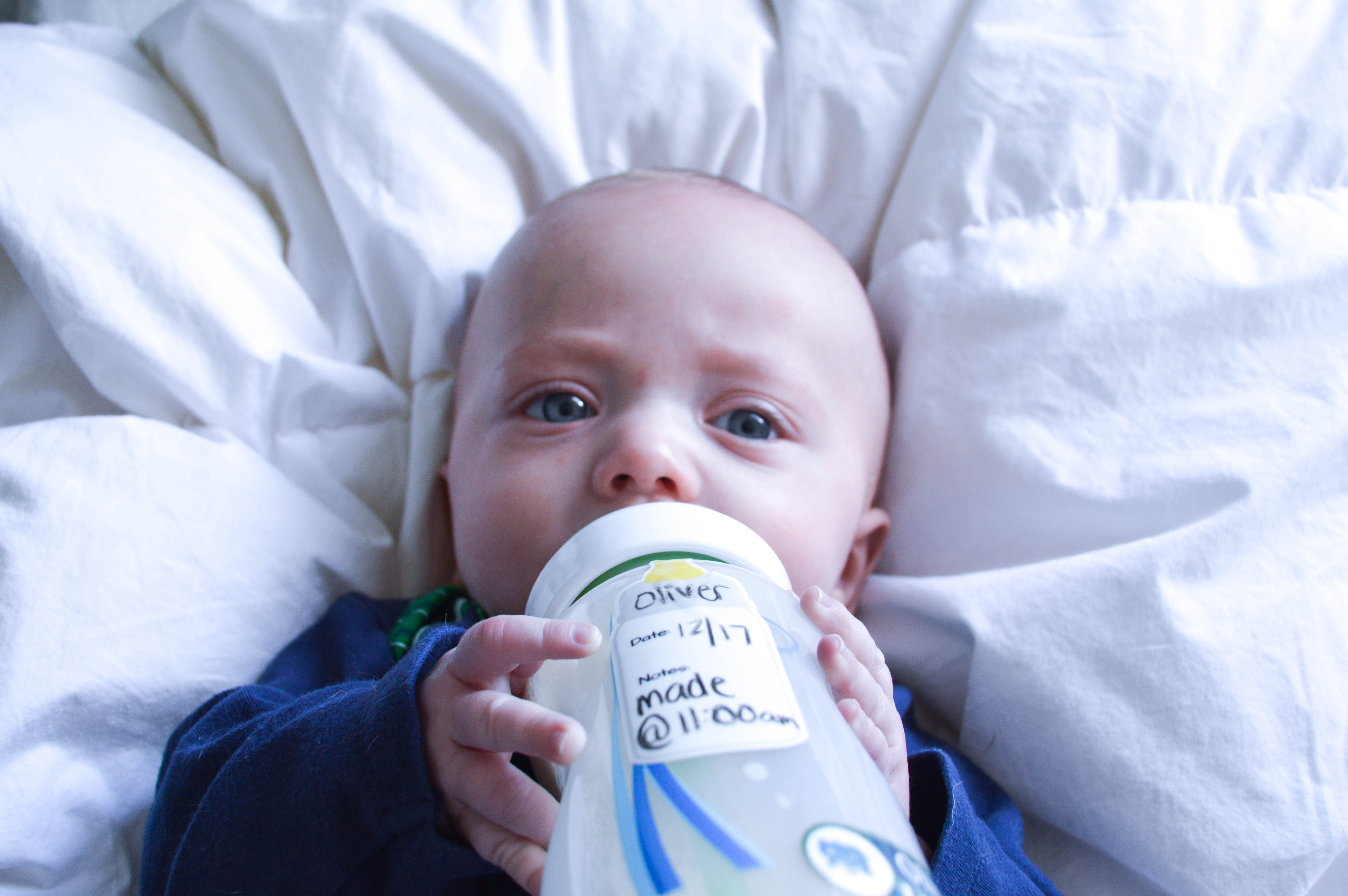 We specifically love the simple name labels just for labeling their stuff so it doesn't get mixed up. Like I said above, hell hath no fury like a toddler who has been handed the wrong sippy cup. Toddlers are picky and he want his own stuff, not his brother's. Name Bubbles makes it easy to differentiate and Sawyer gains a sense of independence that he has his own things.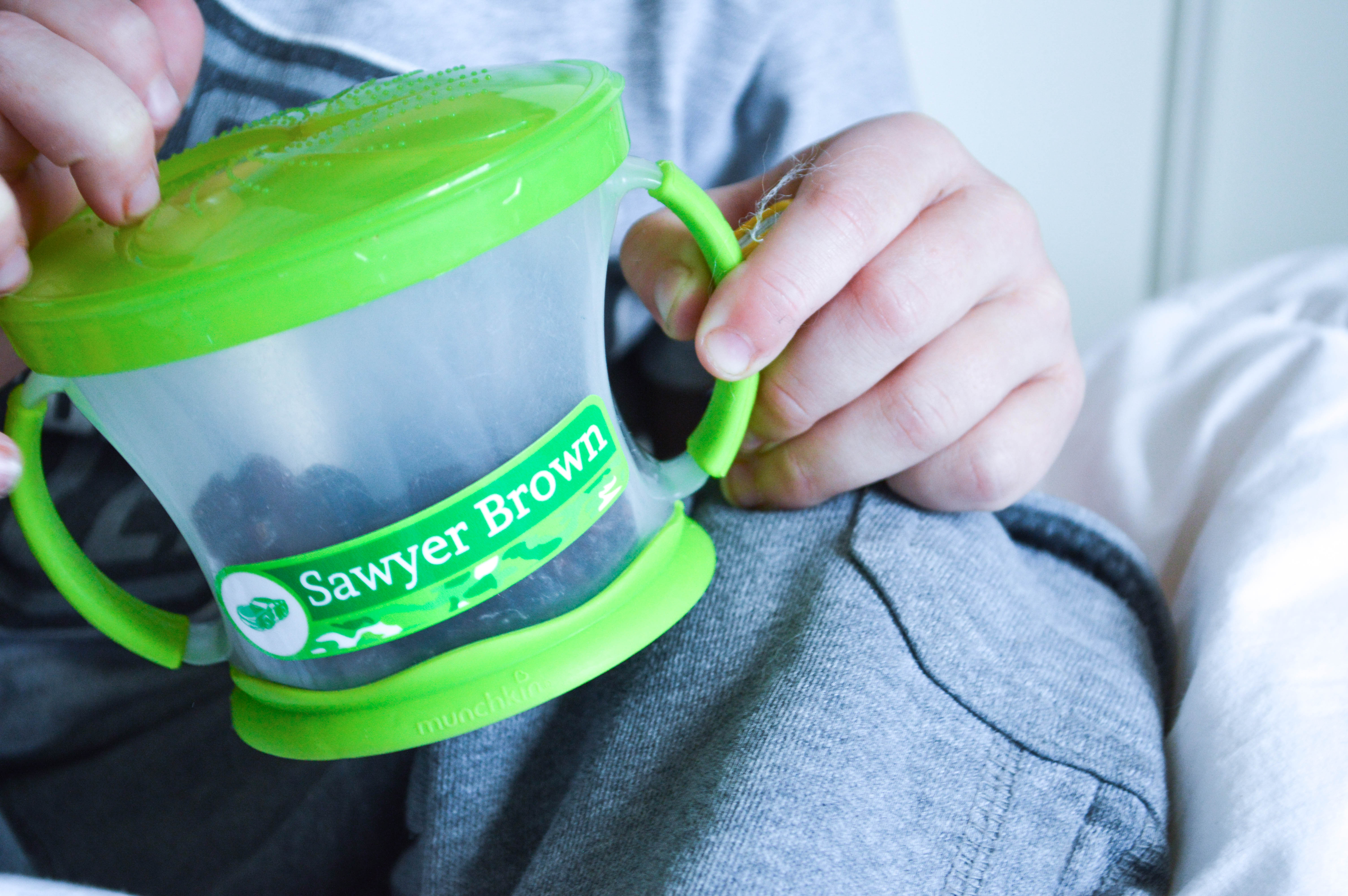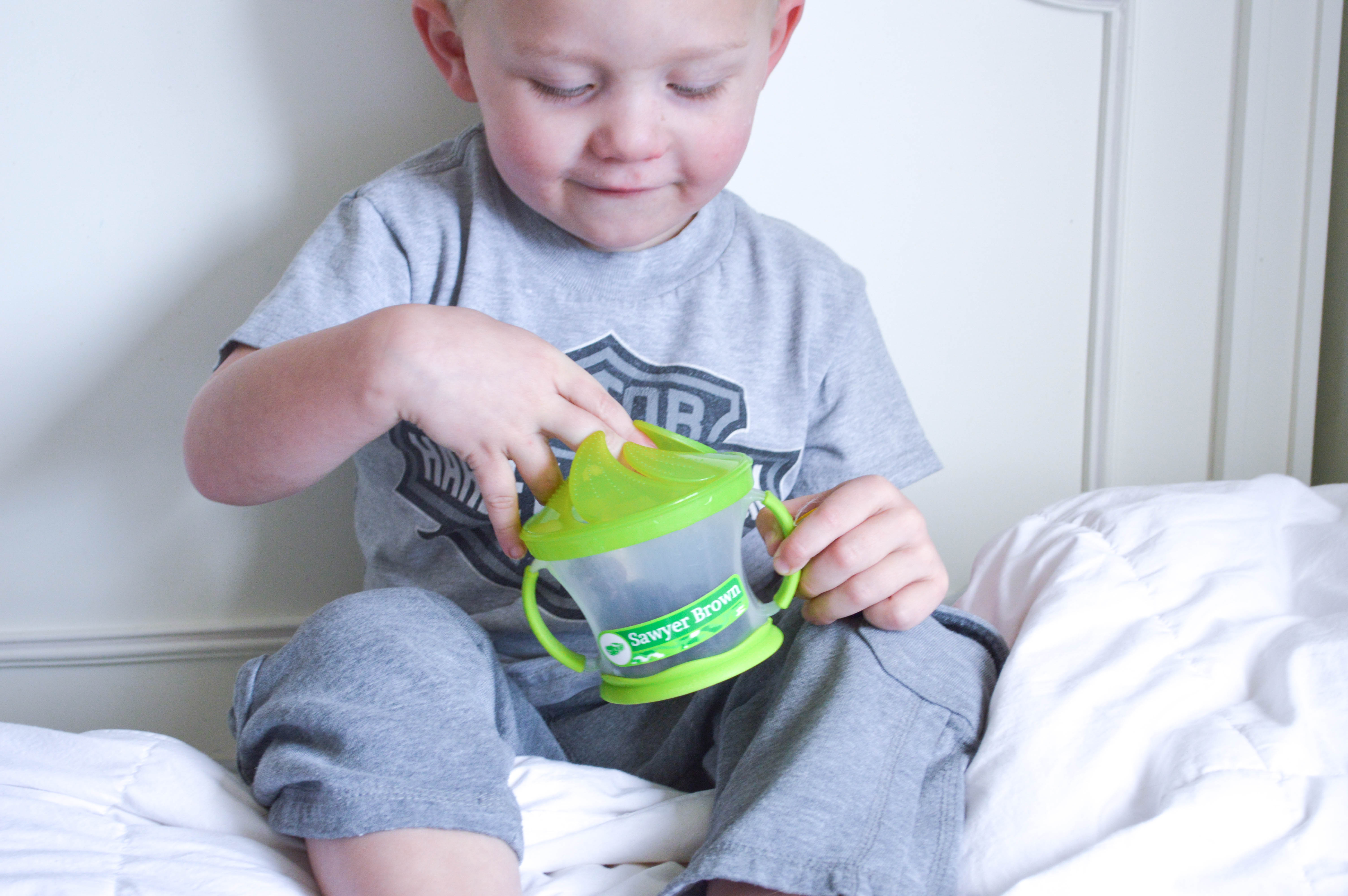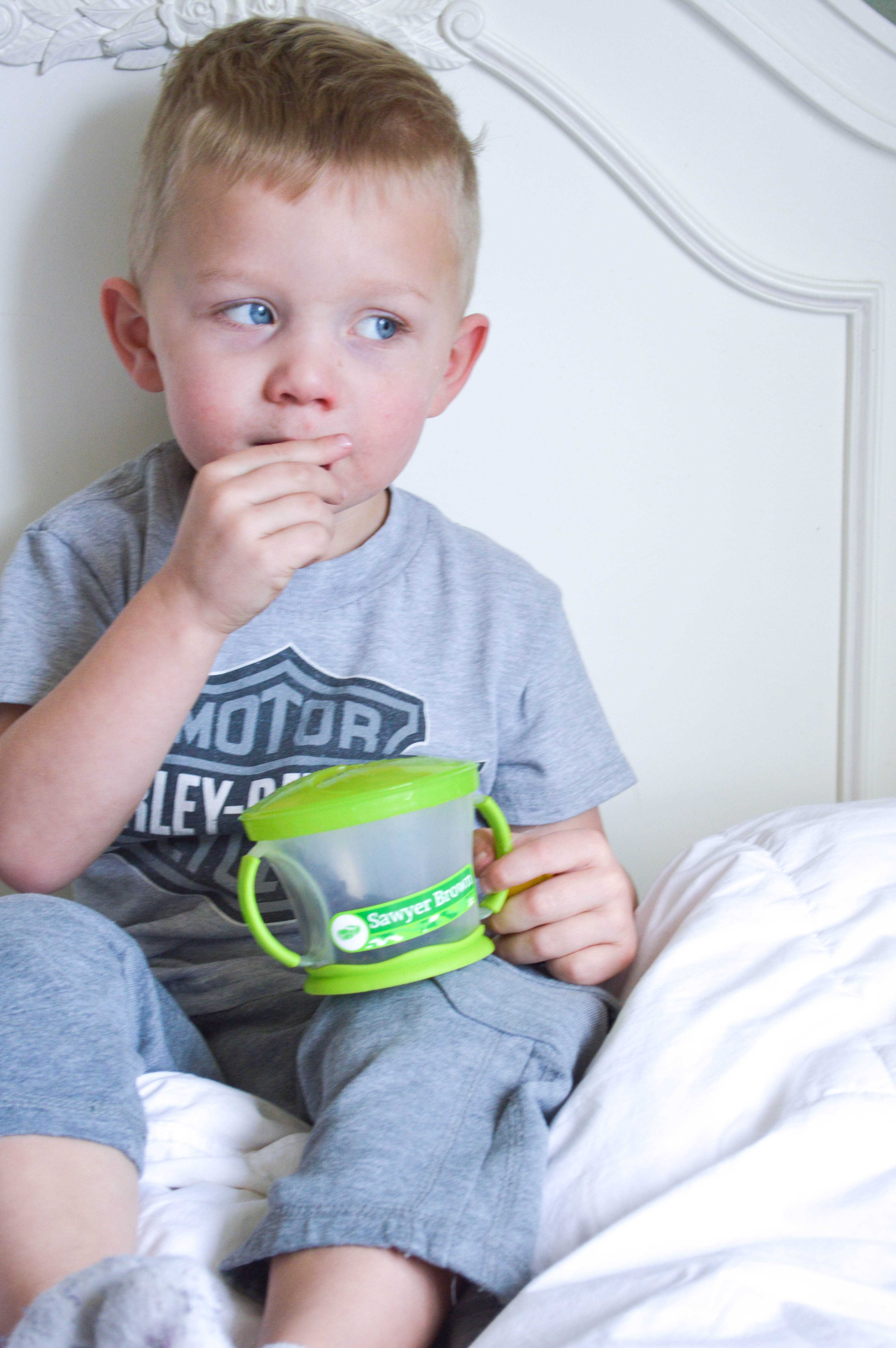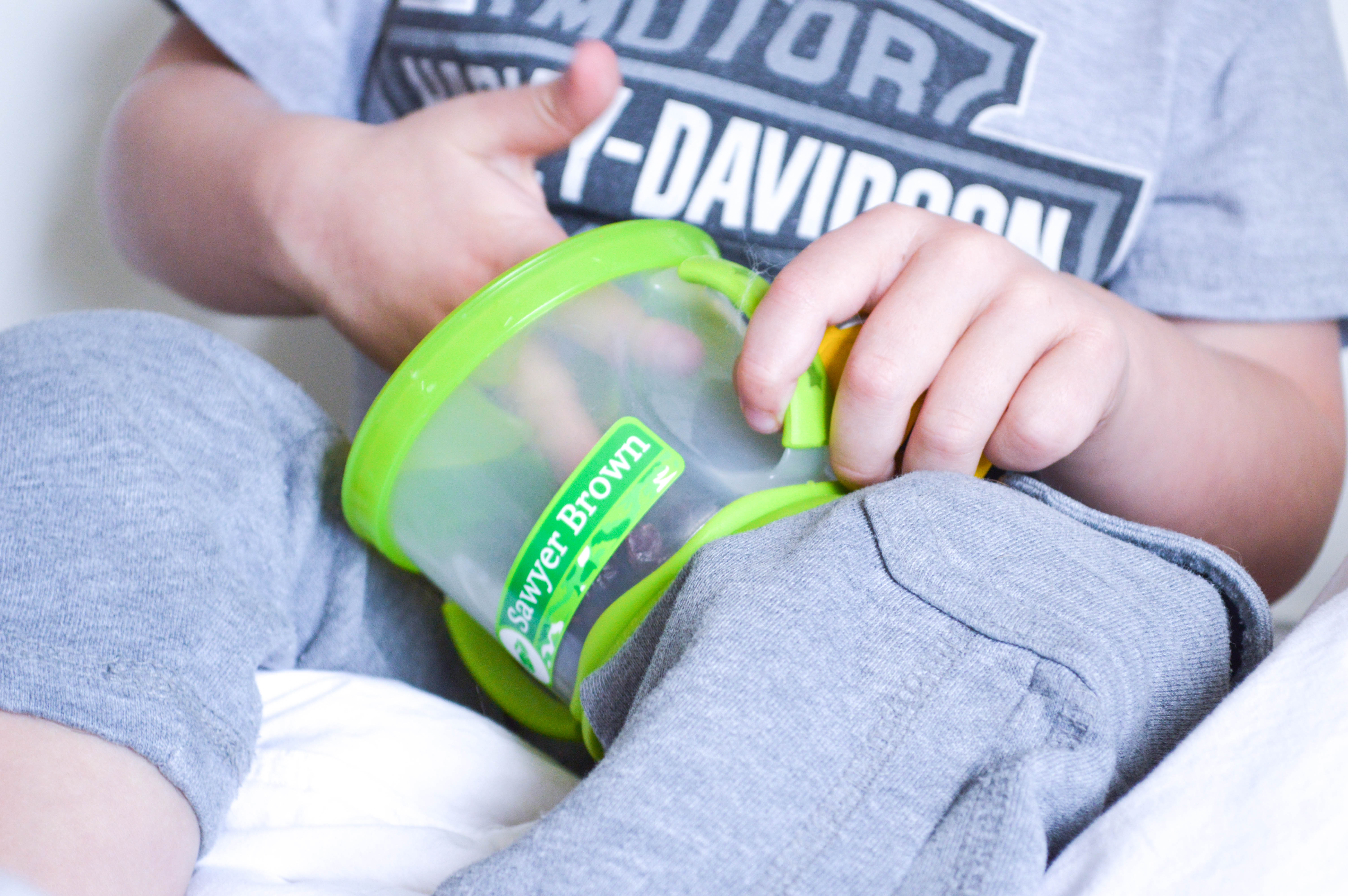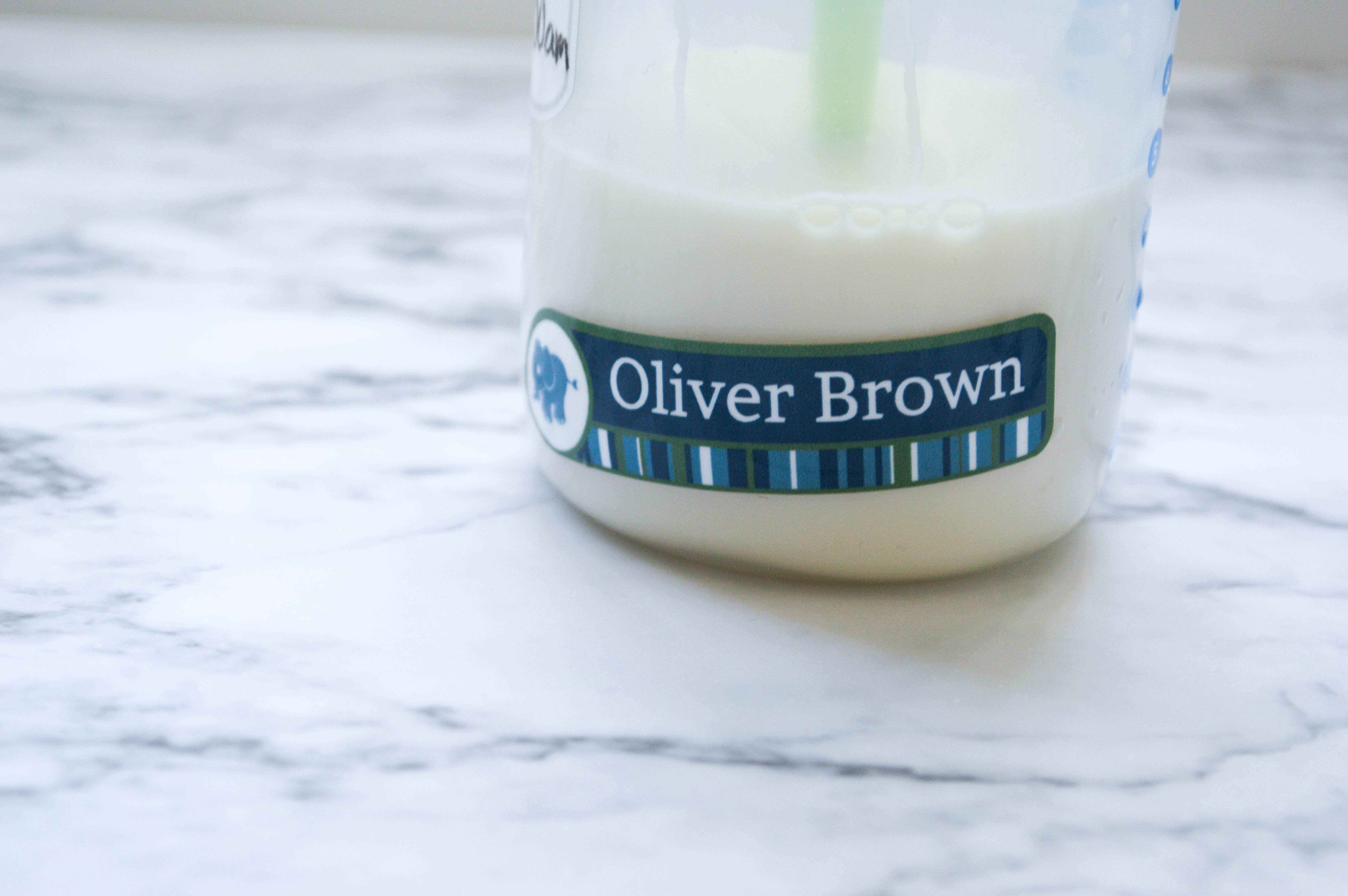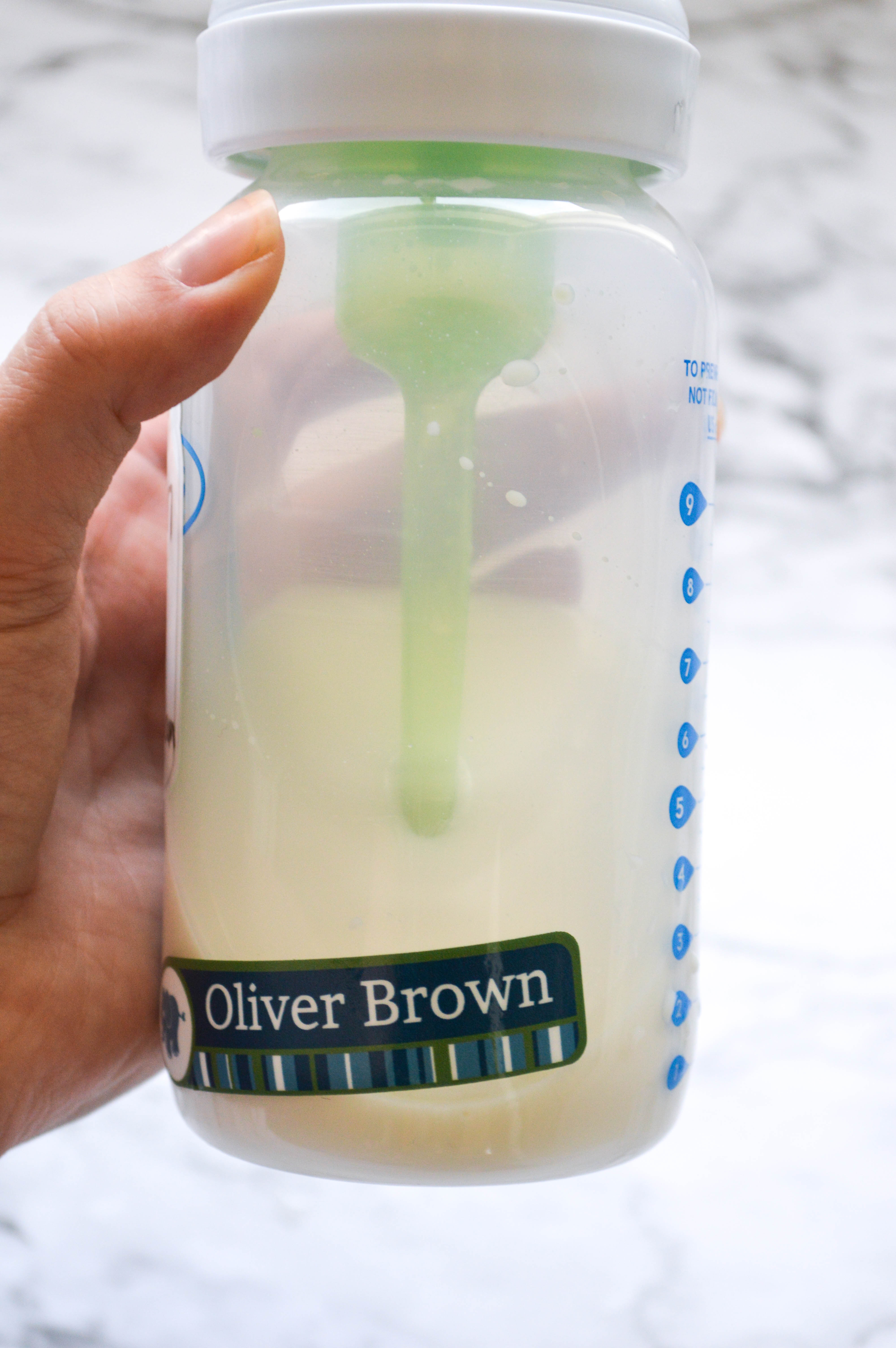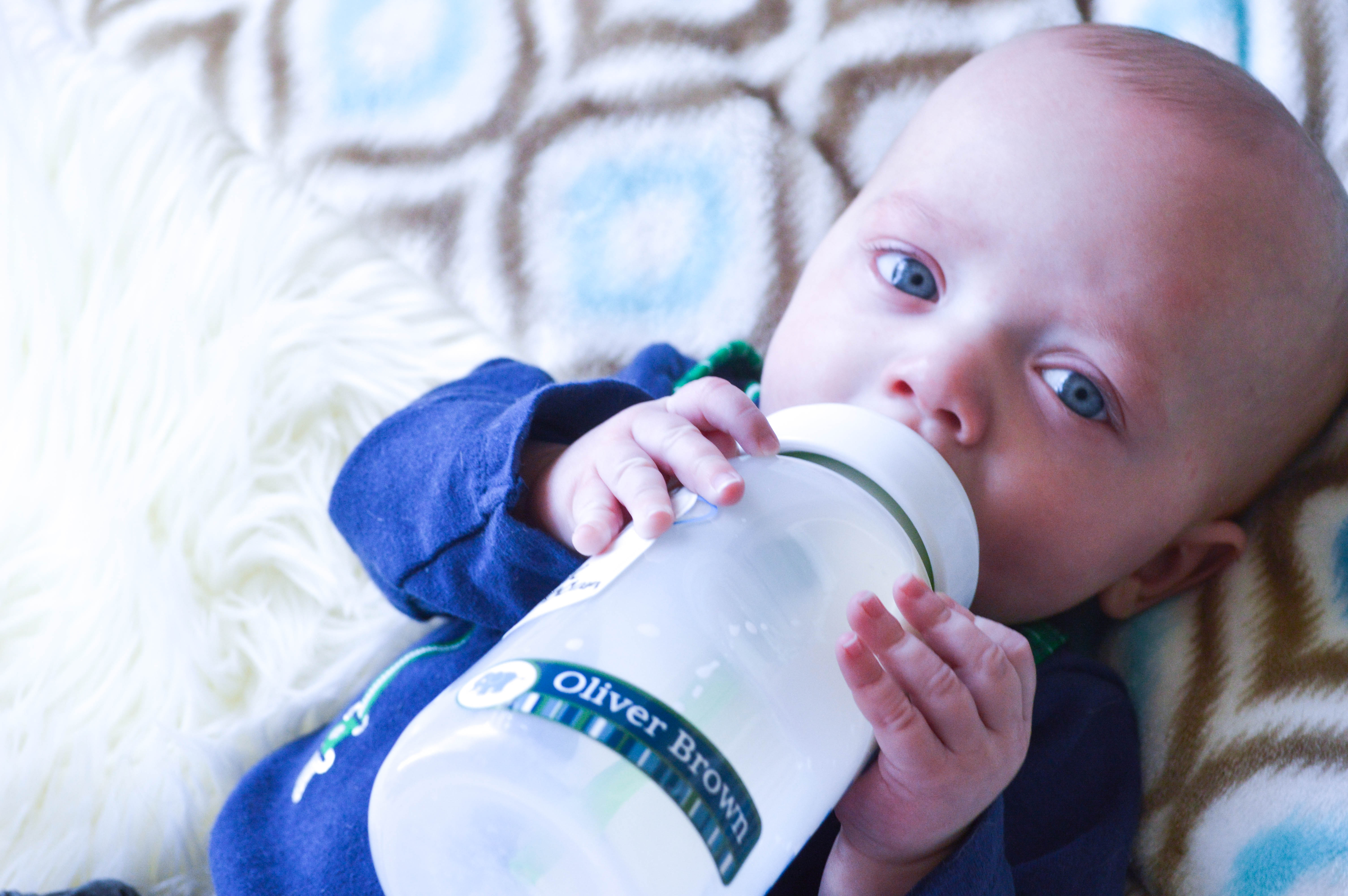 They could also easily be used for school supplies, books, cubbies, you name it!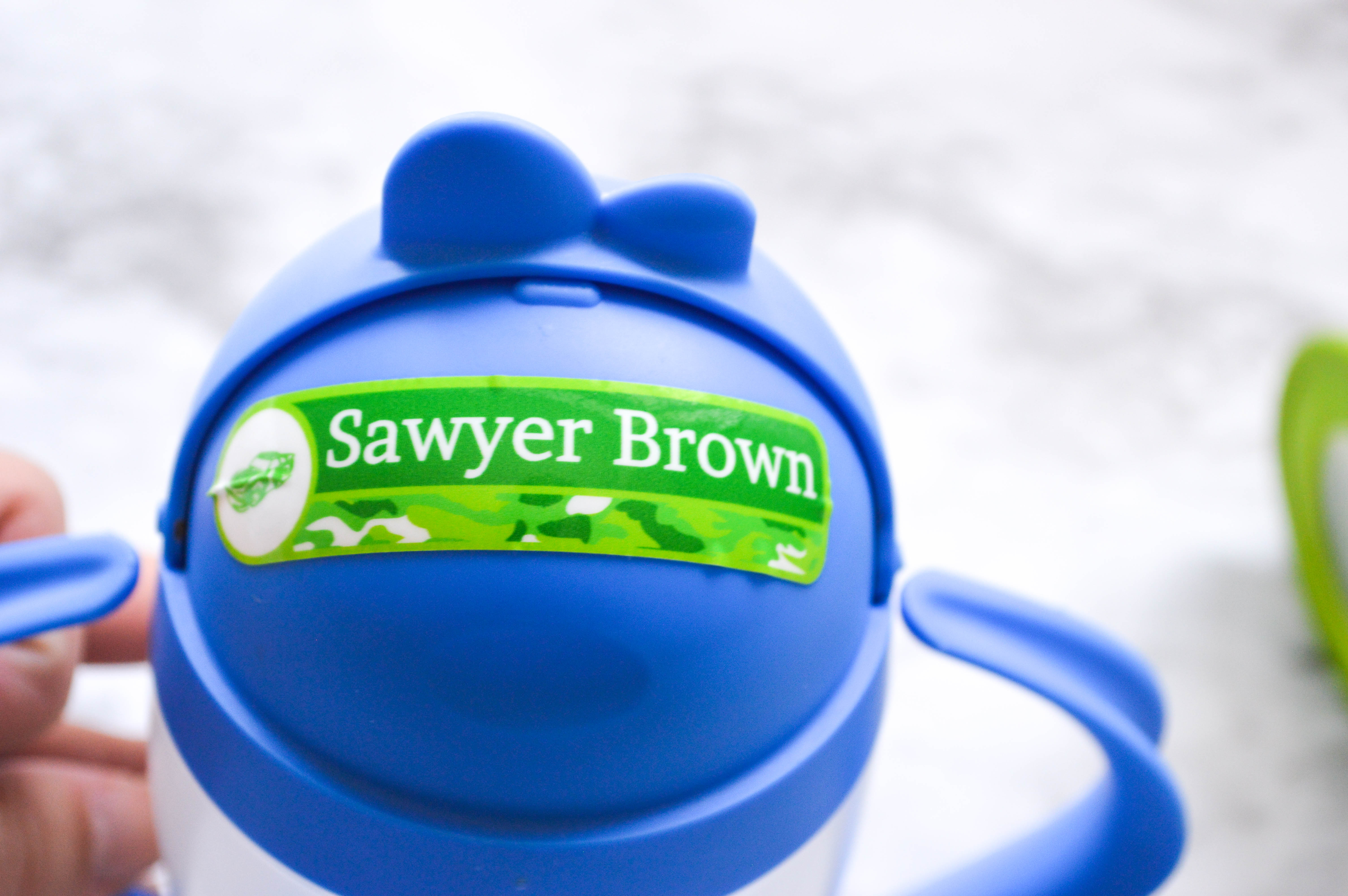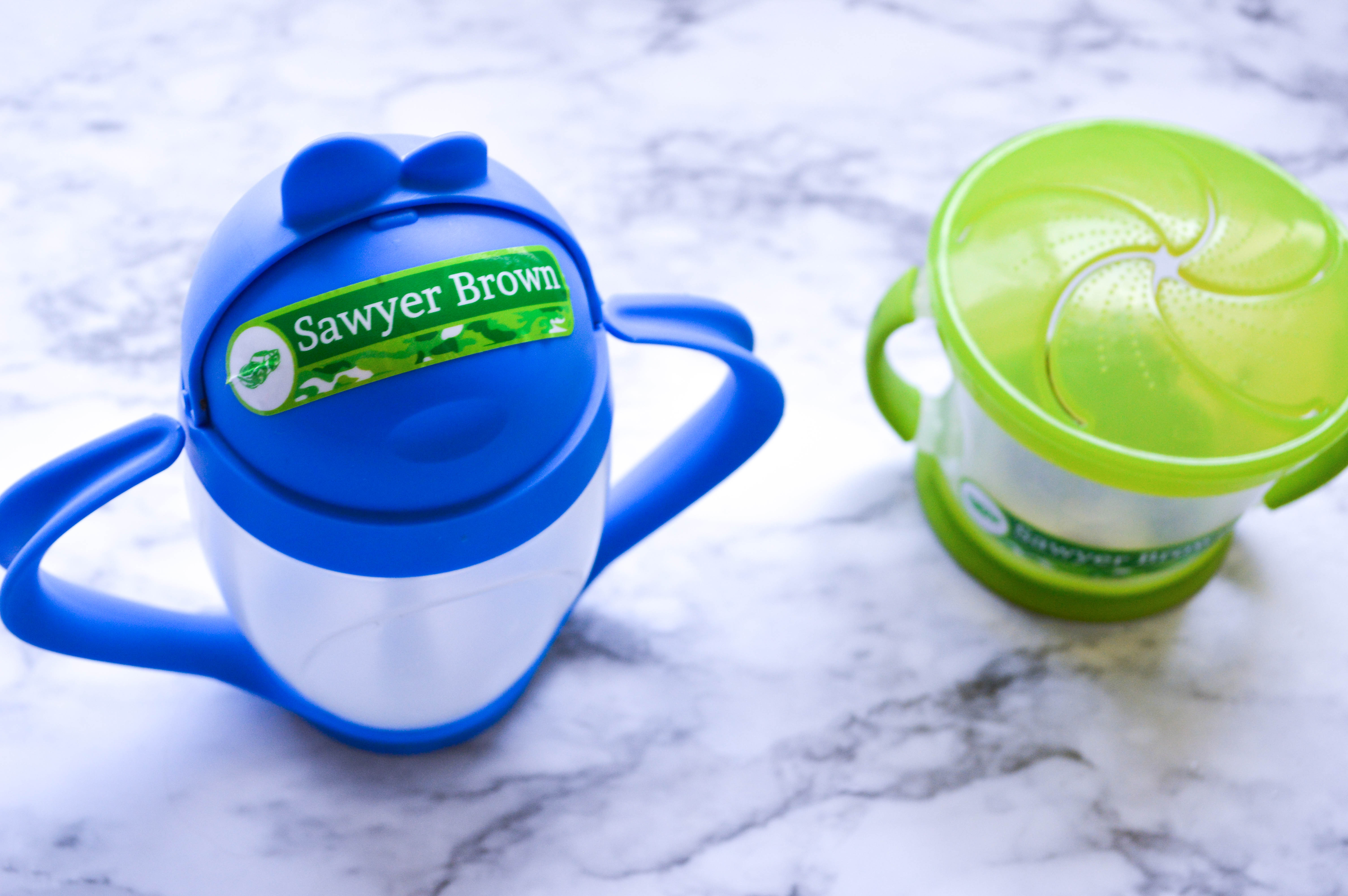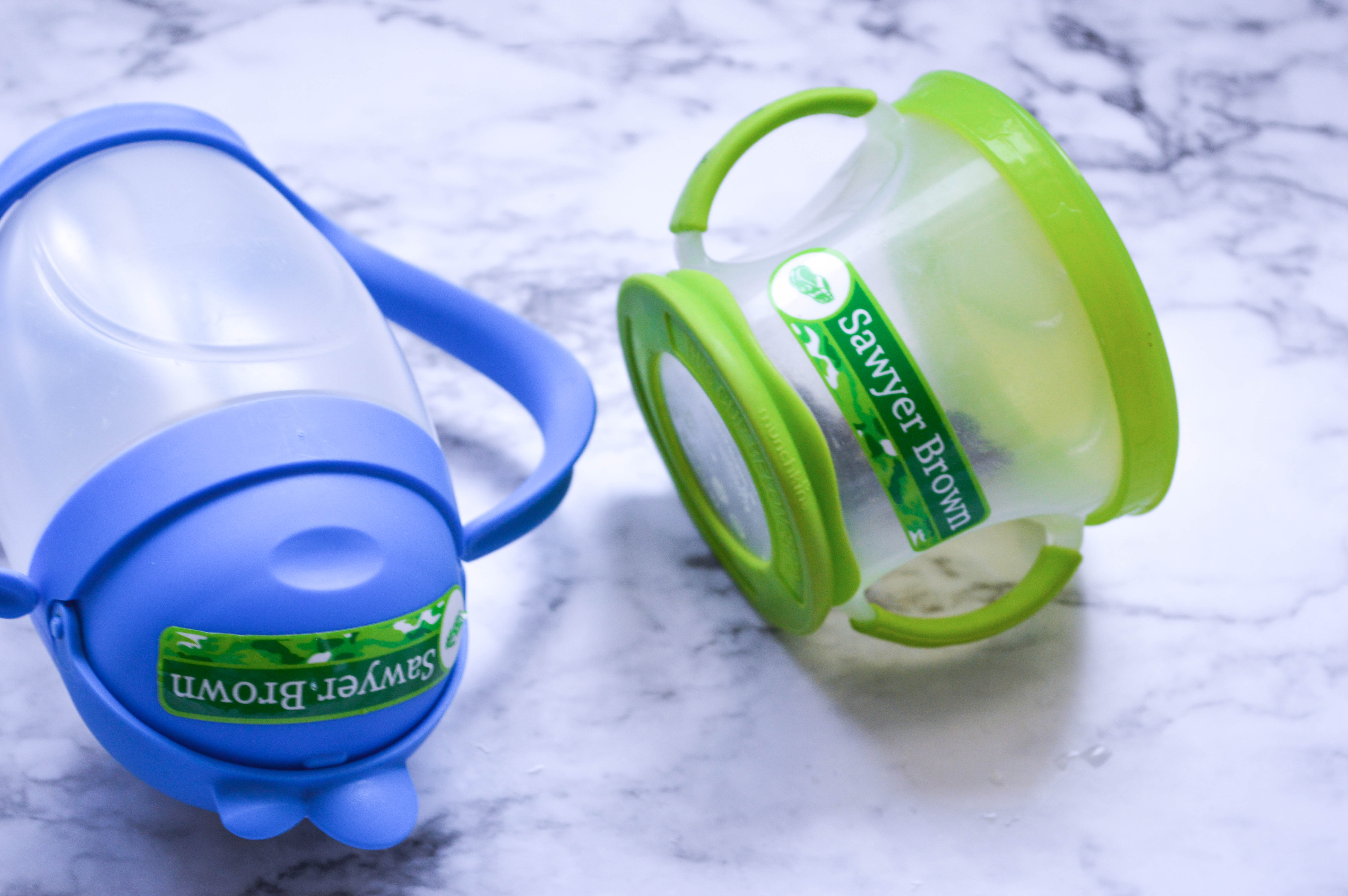 The tiny tags are great for his backpack when he goes off on grandma days or, one day, to preschool.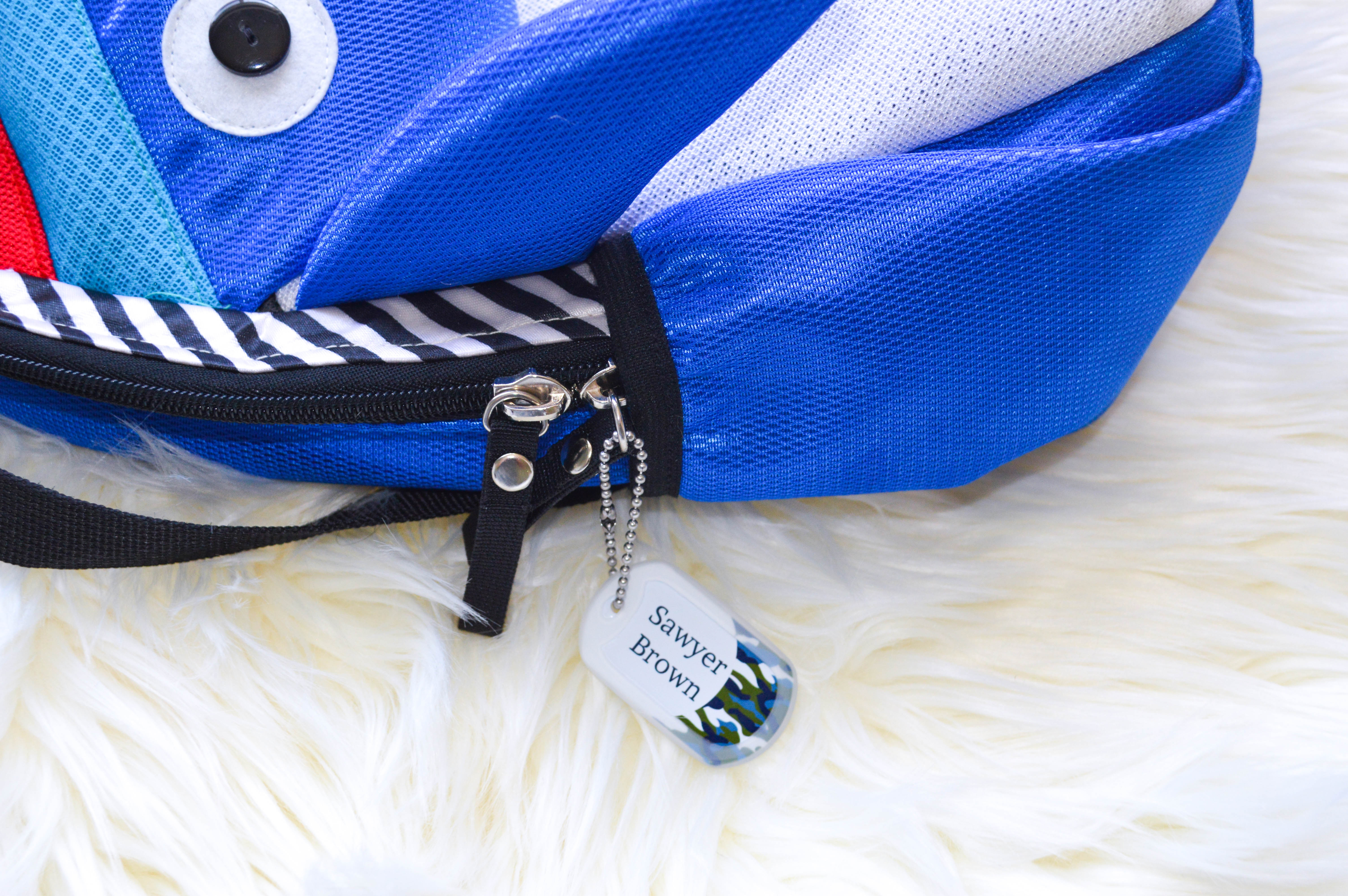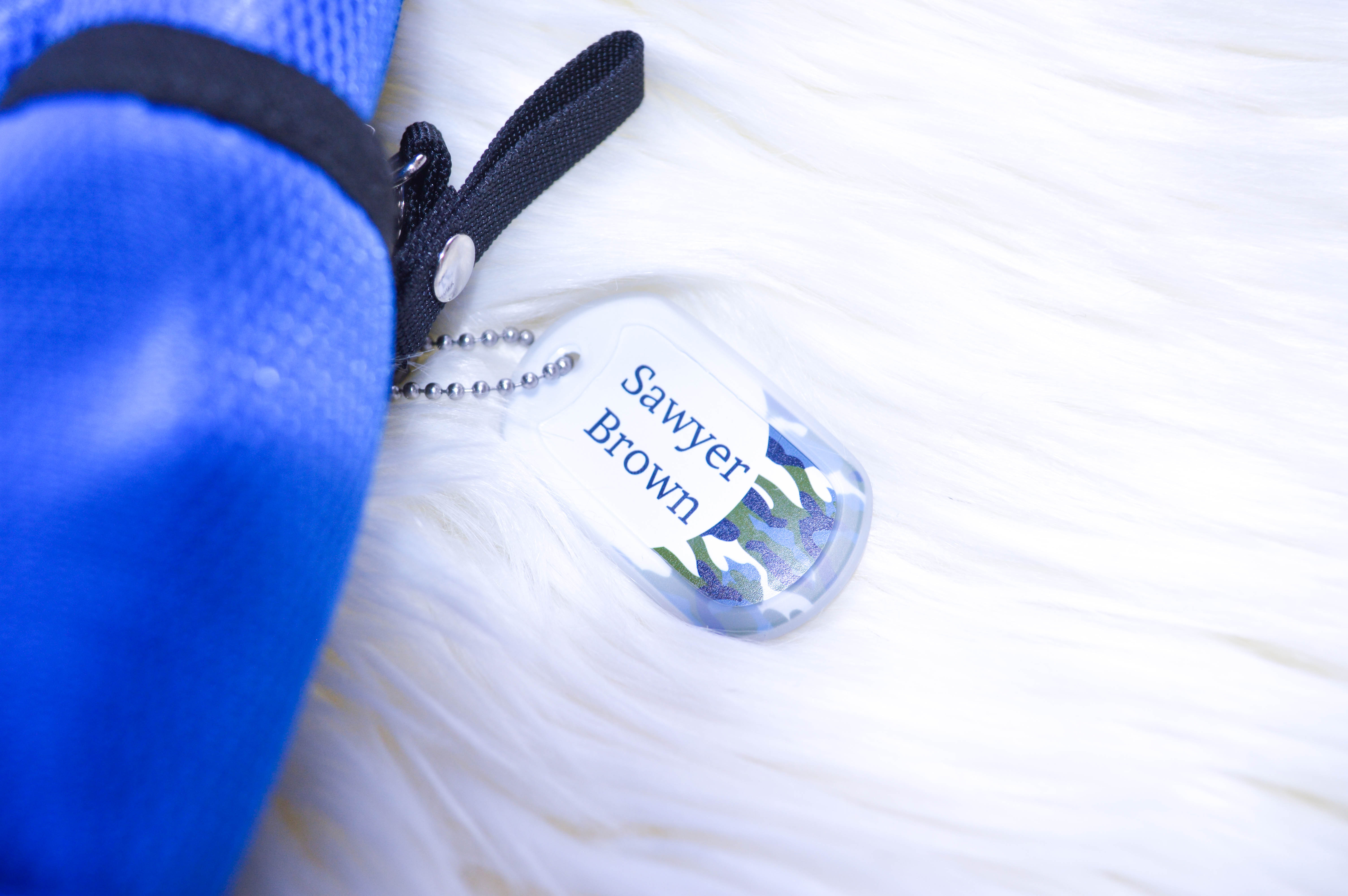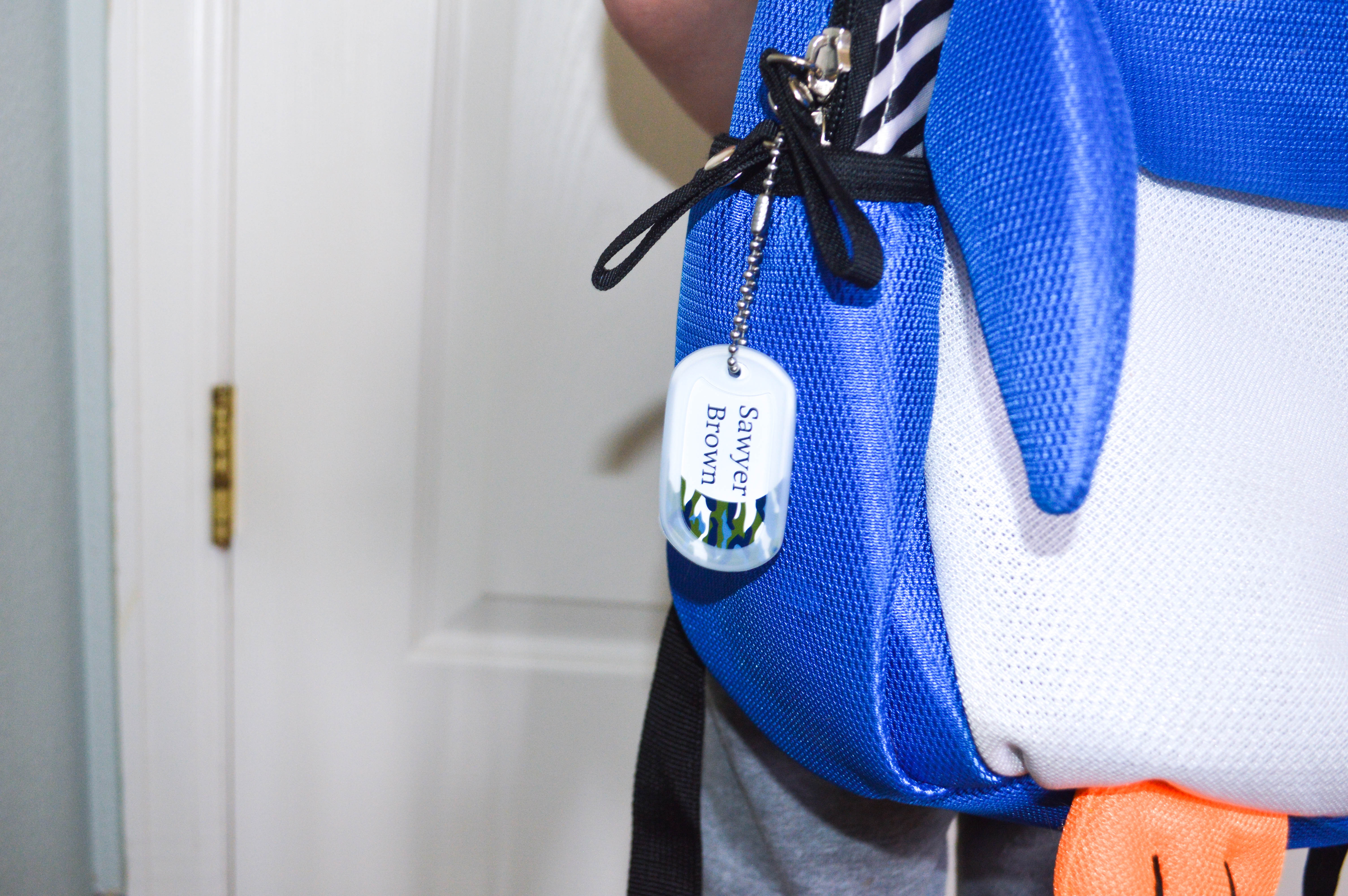 The contact bands are a favorite of mine from Name Bubbles. These make it easy for you to be contacted if you get separated from your child at places like the grocery store, Disneyland, the airport etc. We all like to think it could never happen to us, but all it takes is to look away for one second and your toddler can be gone in a flash (like I said, they like to run). At only 2 1/2 years old, Sawyer is not yet capable of memorizing our phone numbers so hopefully, if we ever get separated, and he was found by an employee, law enforcement, or a kind stranger, they would be able to contact us right away so we could find him.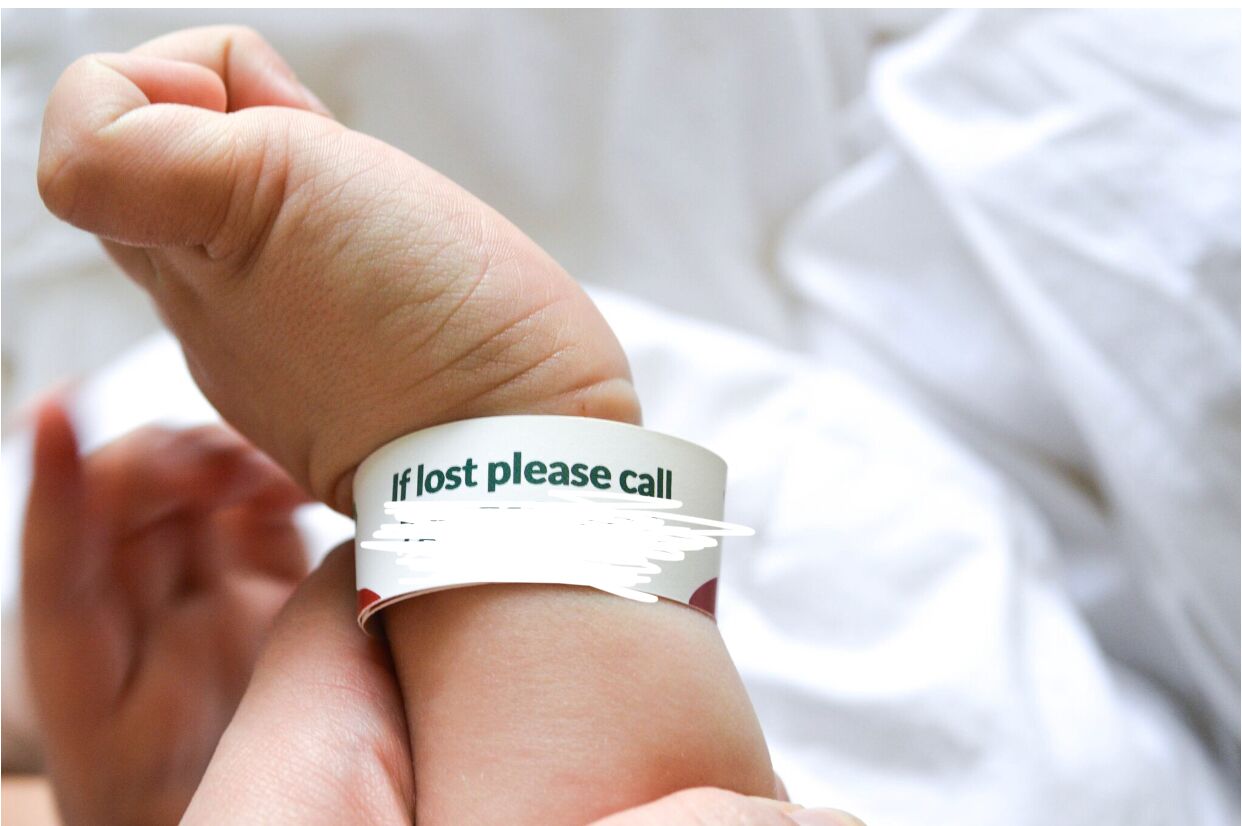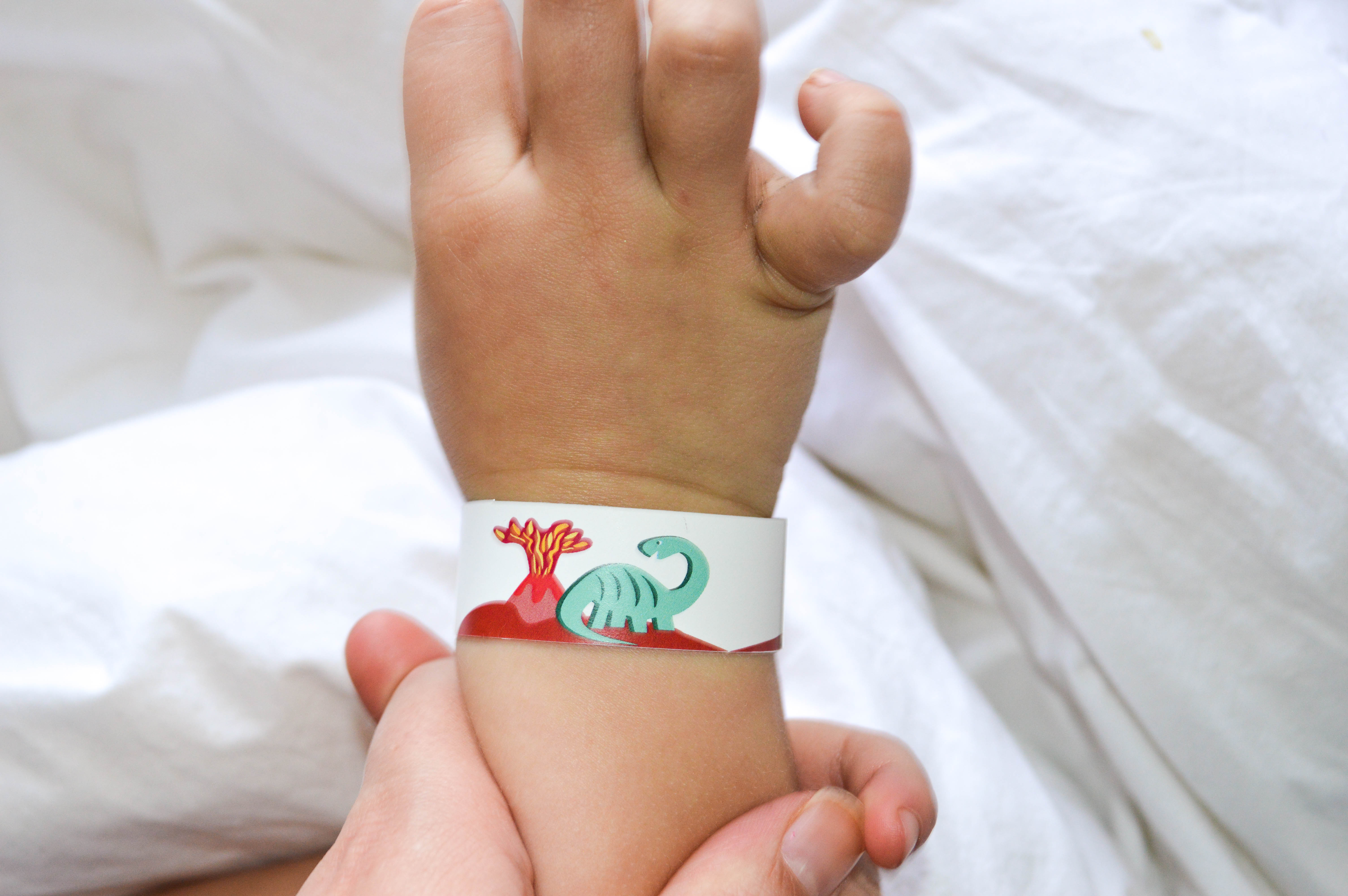 Sawyer loves the dinosaur design! It makes him look forward to wearing them and he never wants to take it off! Name Bubbles has a ton of options to personalize your labels. You get to choose the wording, the color, the design, and the picture!
Name Bubbles offers so many fun, unique, and versatile options. They would make great stocking stuffers or birthday gifts! Be sure to check out Name Bubbles:
| Shop | Facebook | Instagram | Twitter |
xoxo.
Save
Save
Save