Disclaimer: This post contains affiliate links.
I haven't updated Chemical Free in 2016 in a long time and wanted to check in with some awesome product swaps I've made!
I recently discovered Grove Collaborative and I'm obsessed! They ship you chemical free and all-natural home and beauty products every month! And the prices are great! One thing that holds me back from buying the all natural alternative (I usually make my own), is that they can be much more expensive. But with Grove, I was really, really surprised! My order only came to about $25 (with shipping!) and I got 7 products! Here's what I got this month: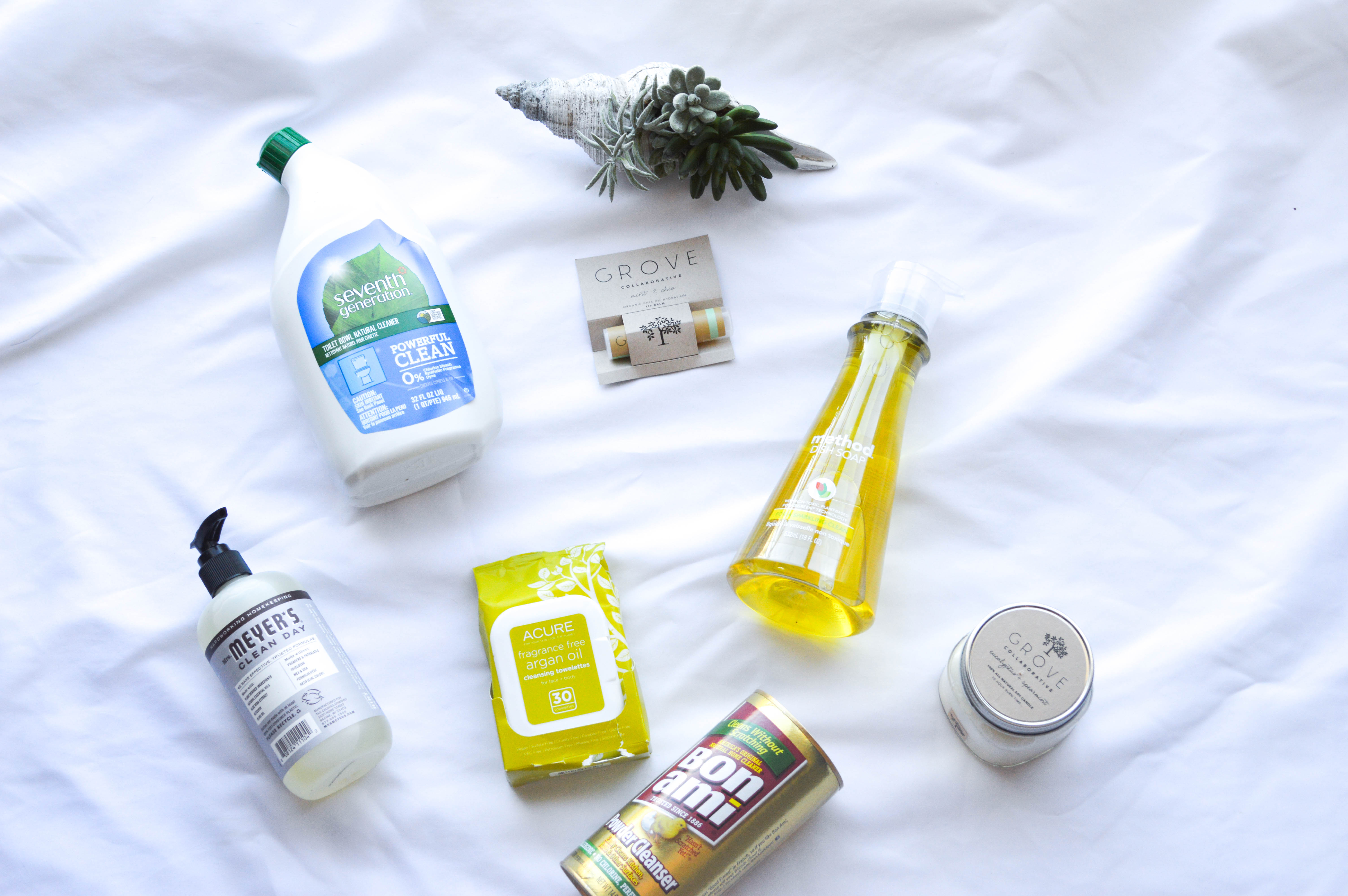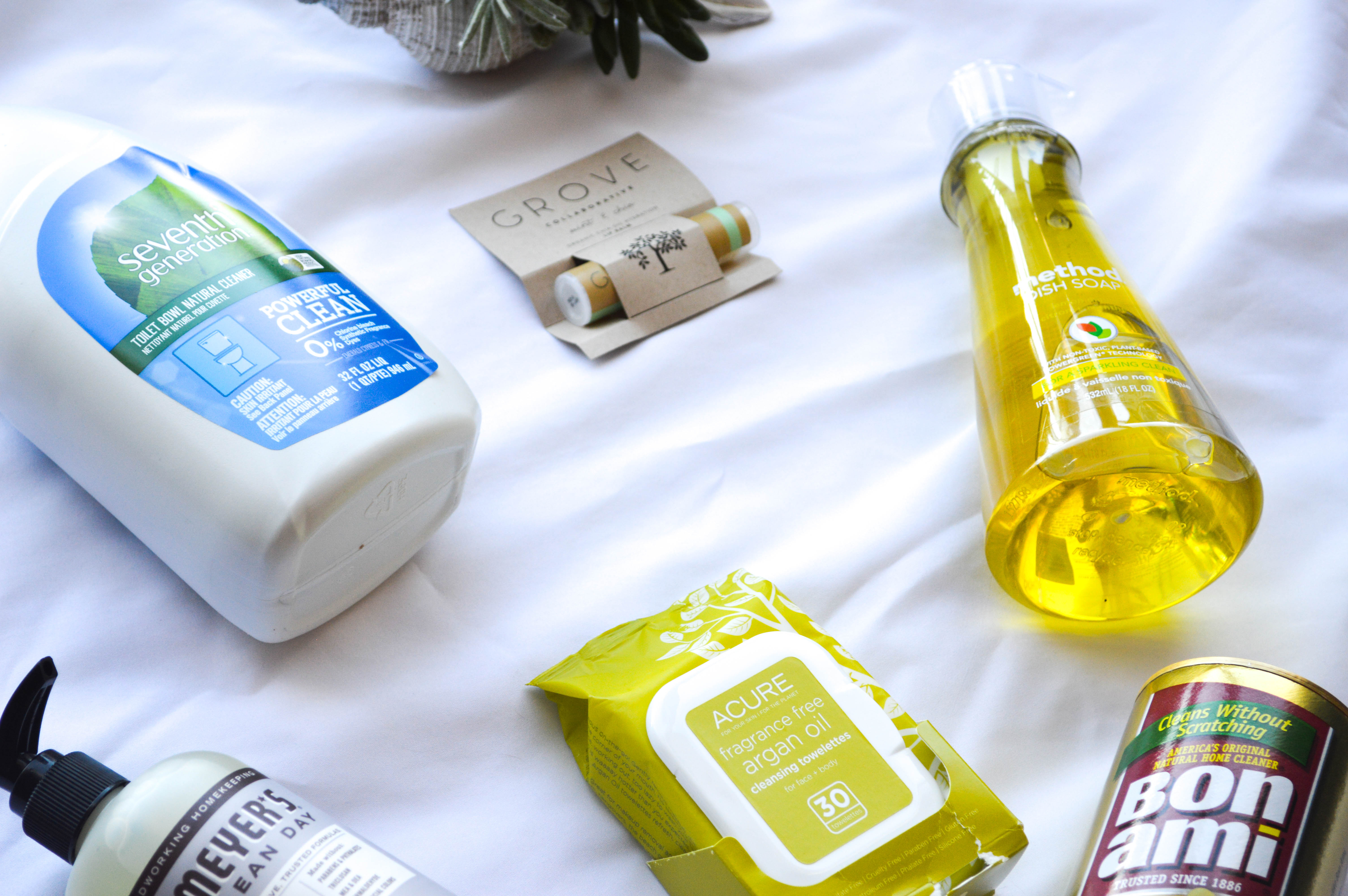 Acure Organics Unscented Cleansing Toweletts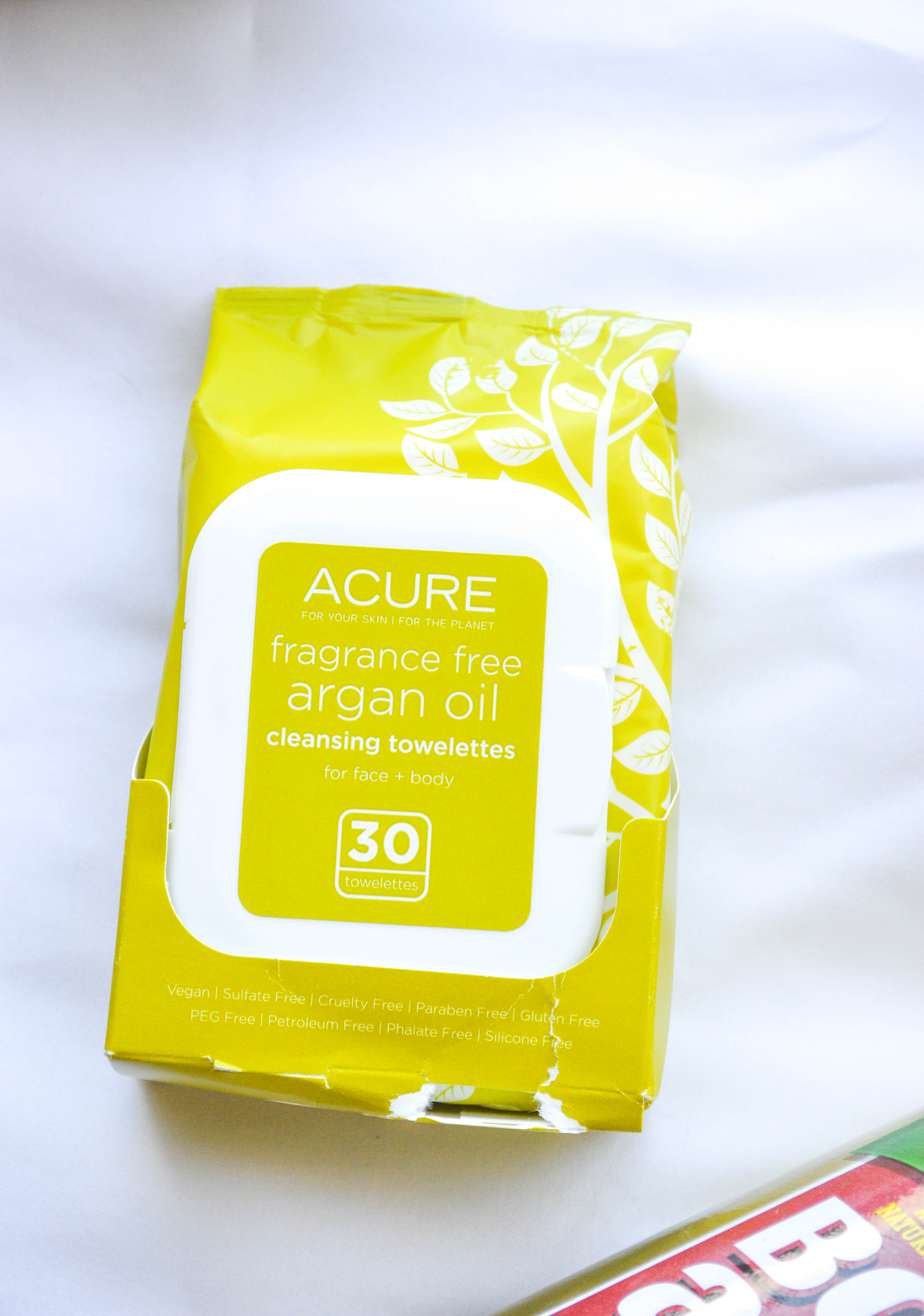 I go a package of these in my Ecocentric Mom Box a while back and I loved them! I often climb in bed way too tired to wash my make up off at the end of the day, so I like to keep a package of cleansing wipes next to my bed so if it's one of those exhausting nights, I can wipe off my face real quick and fall asleep. However, finding a cleansing wipe with clean ingredients is kind of hard! I loved these but once my originals ran out, I never got around to ordering more. So I was so excited to see them on Grove!
Seventh Generation Toilet Bowl Cleaner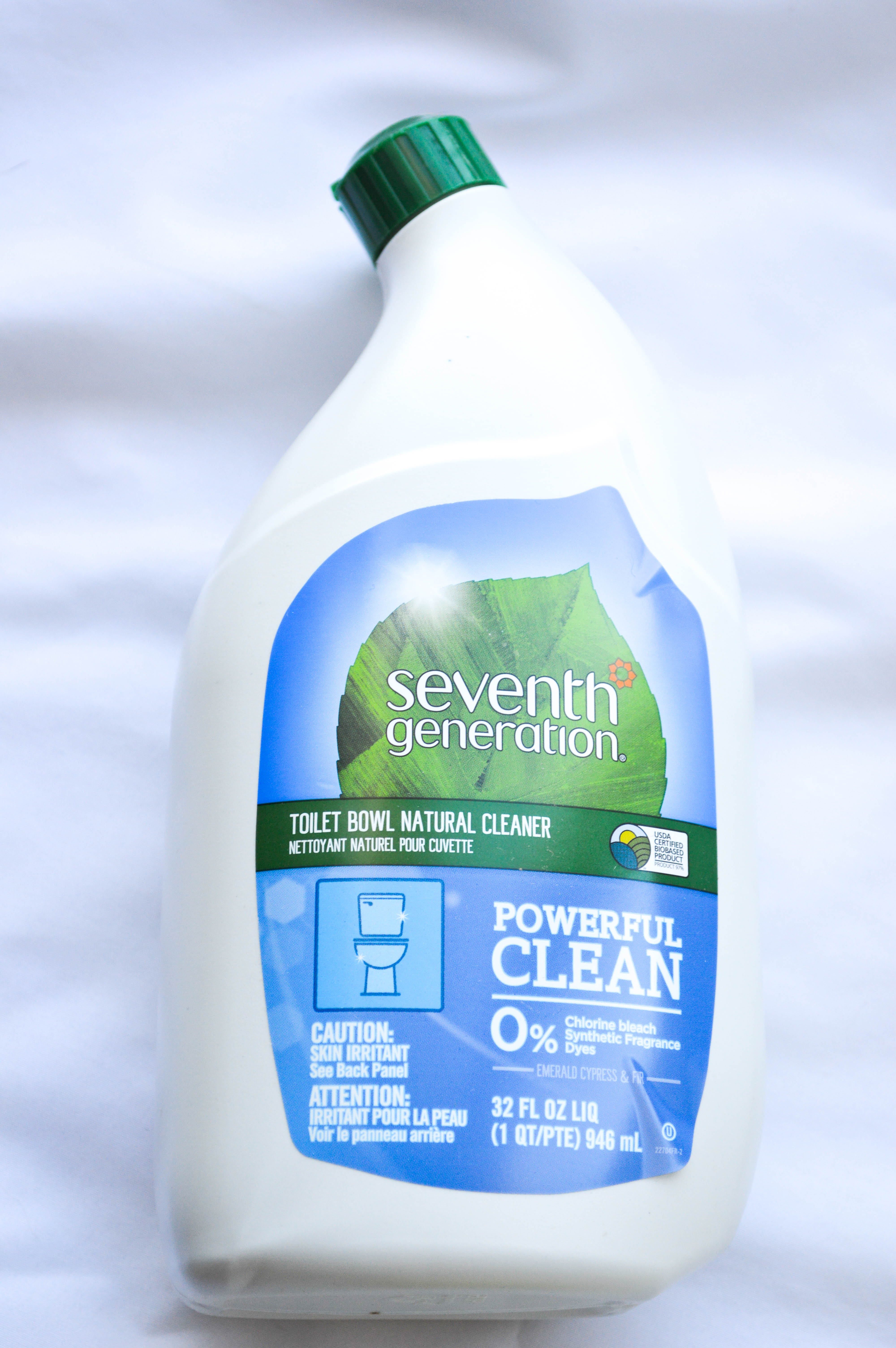 To be honest, toilet bowl cleaner is one of the few "chemical" products I still use. I looked up a few recipes to make my own, but they were all kind of complicated and I didn't trust myself to make a cleaner potent enough to kill all the germs in a toilet bowl. Grove to the rescue!
70+ Hour All Natural Soy Candle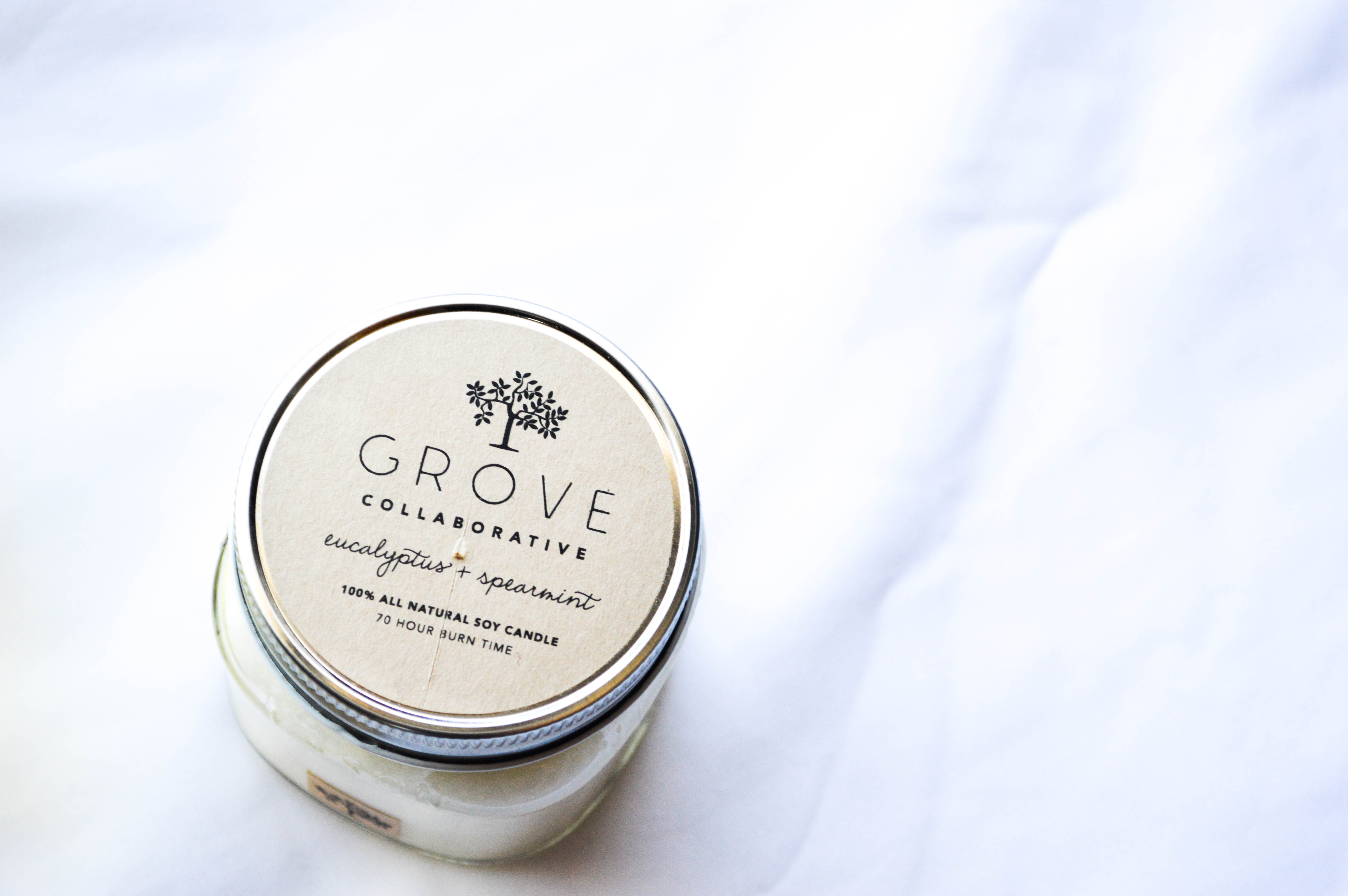 I'm obsessed with candles and have been buying soy ones for years! This one is Eucalyptus and Spearmint and smells amazing!
Method- Dish Soap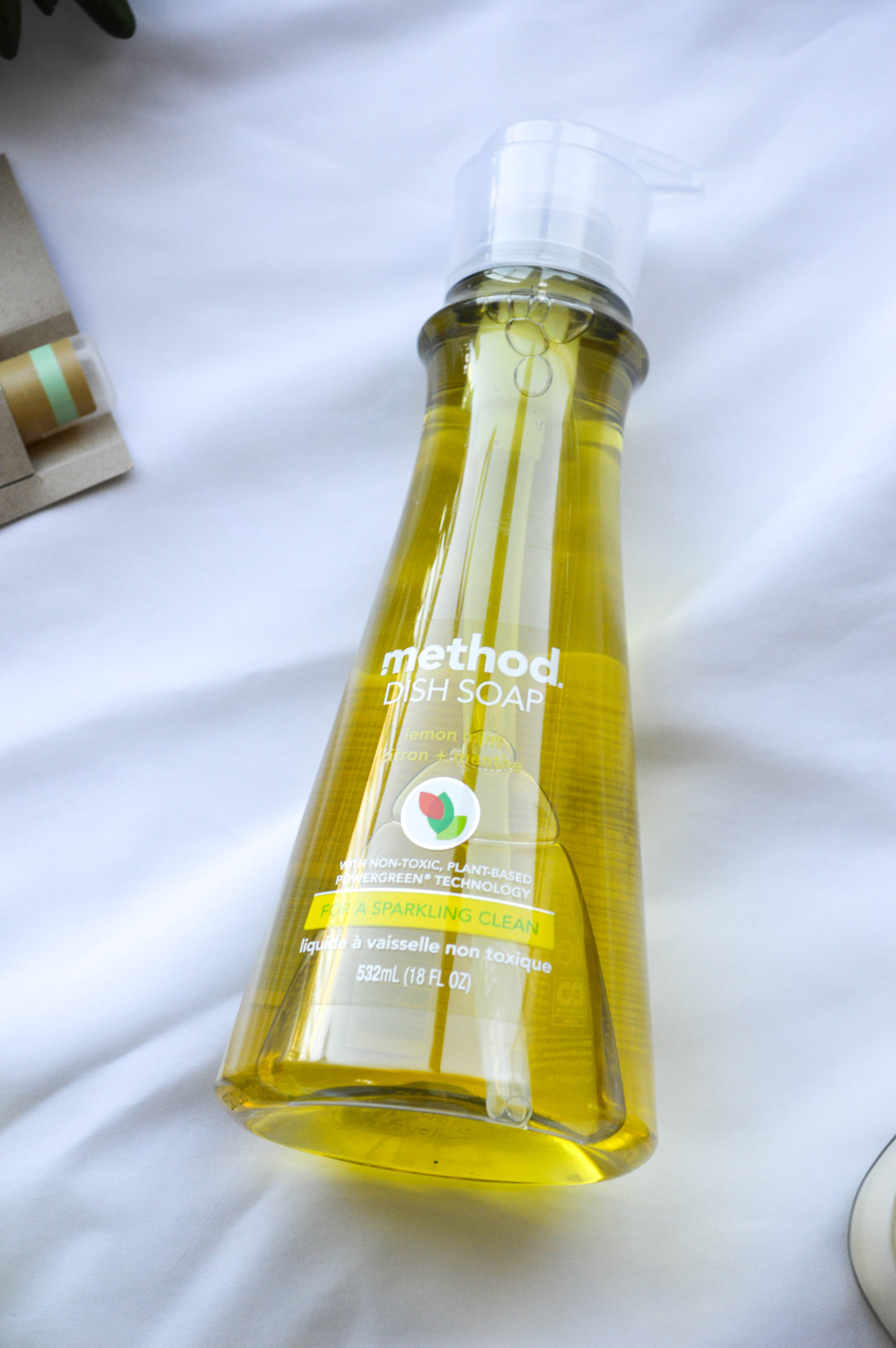 This dish soap smells so much better than the traditional Dawn. I've been using Castille Soap for a while- and it's pricey! This Method soap is so reasonably priced!
Grove Collaborative – Superfood Lip Balm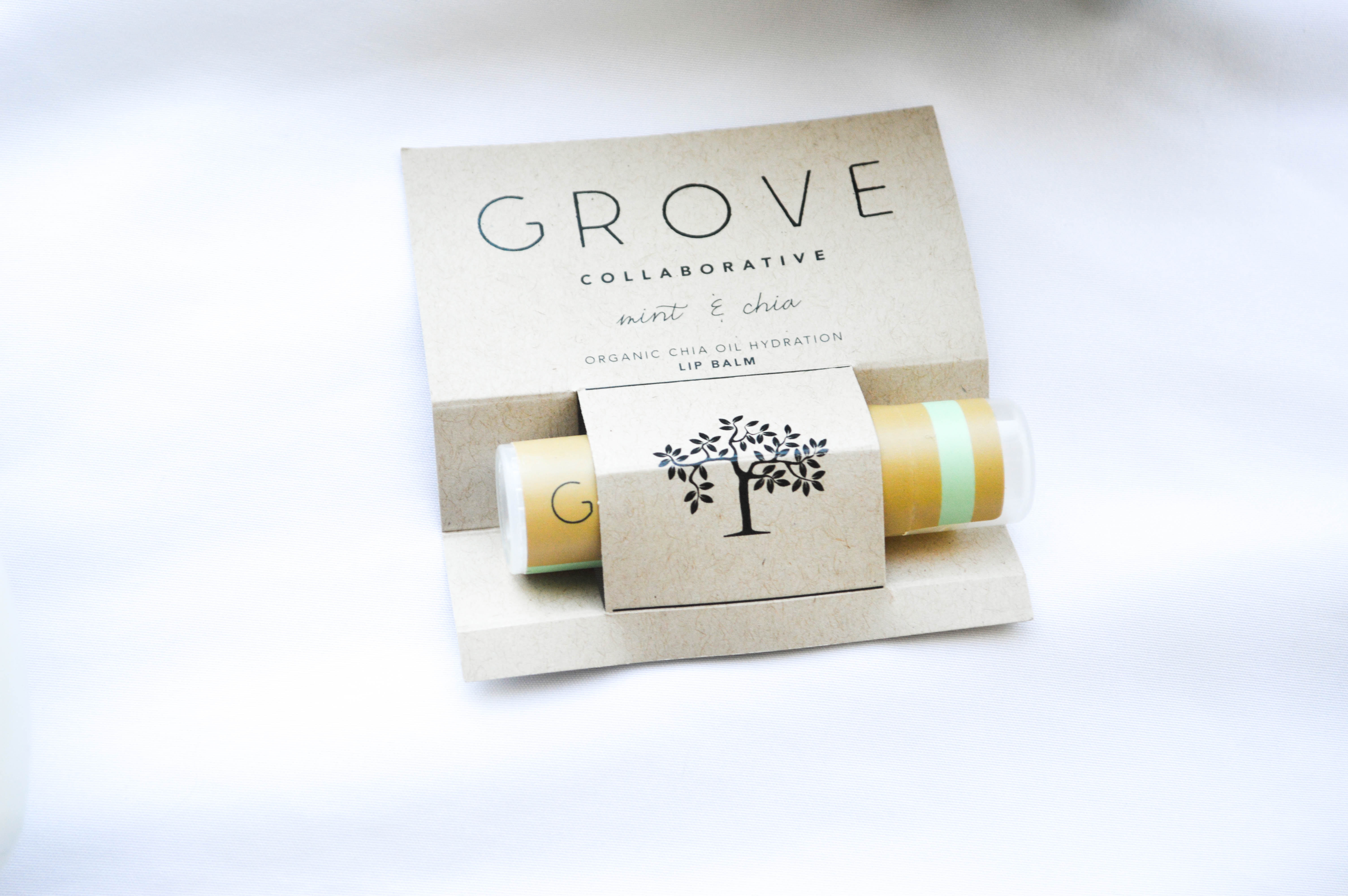 This is a product made by Grove (they have their own line of products too) and it's so cool! It smells amazing and feels great on my lips. I've been using an all natural DoTERRa lip balm but at $5 a pop, I wasn't happy with the price. Grove was nice enough to include this free with my order and my lips are happy!
Mrs. Meyers- Hand Soap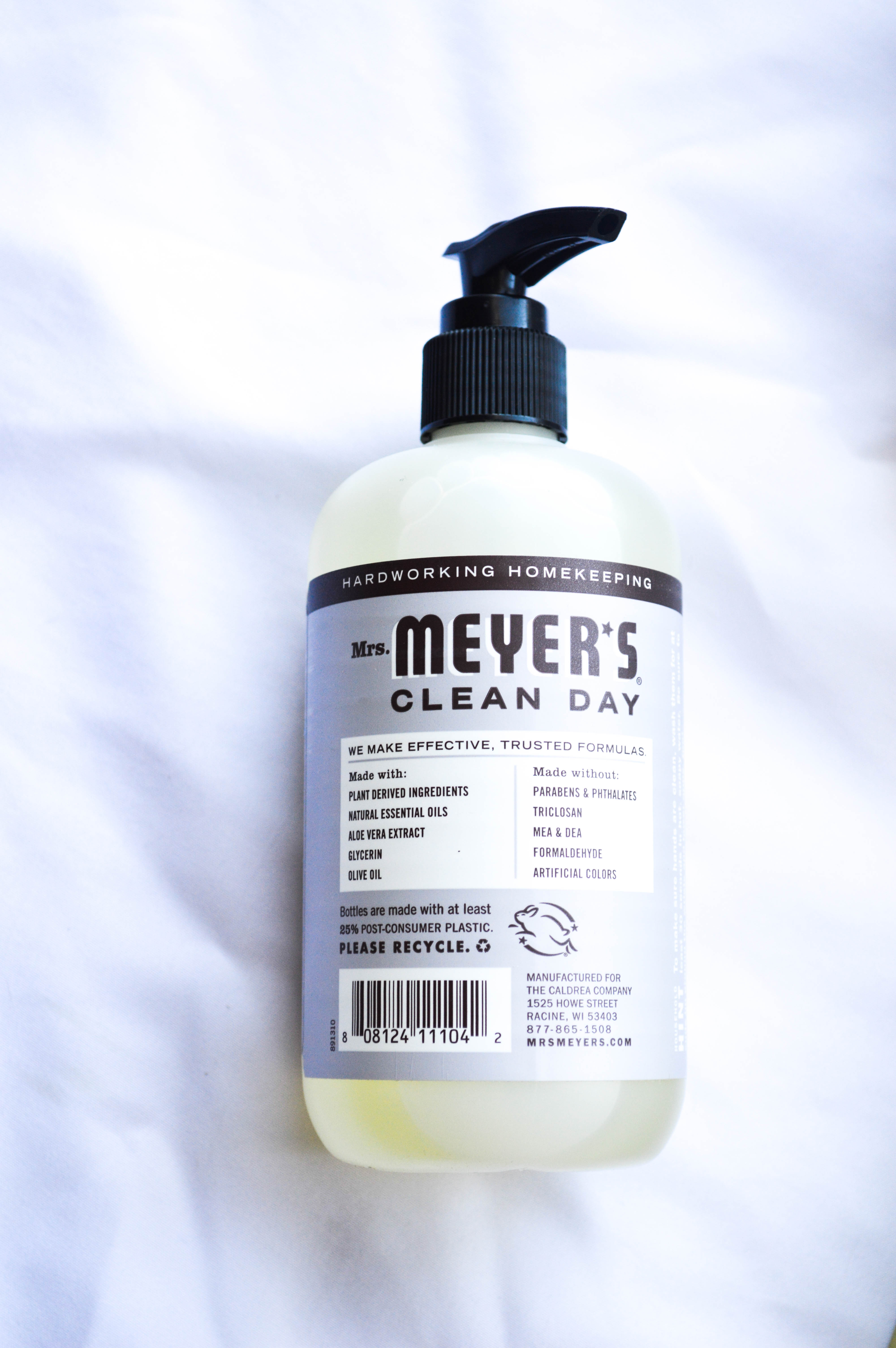 I LOVE Mrs. Meyers products and this hand soap is no exception! And guess what? YOU can get it FREE with your first order! Along with a $10 pantry credit to get whatever you want! Head here!
Bon Ami- Powder Cleanser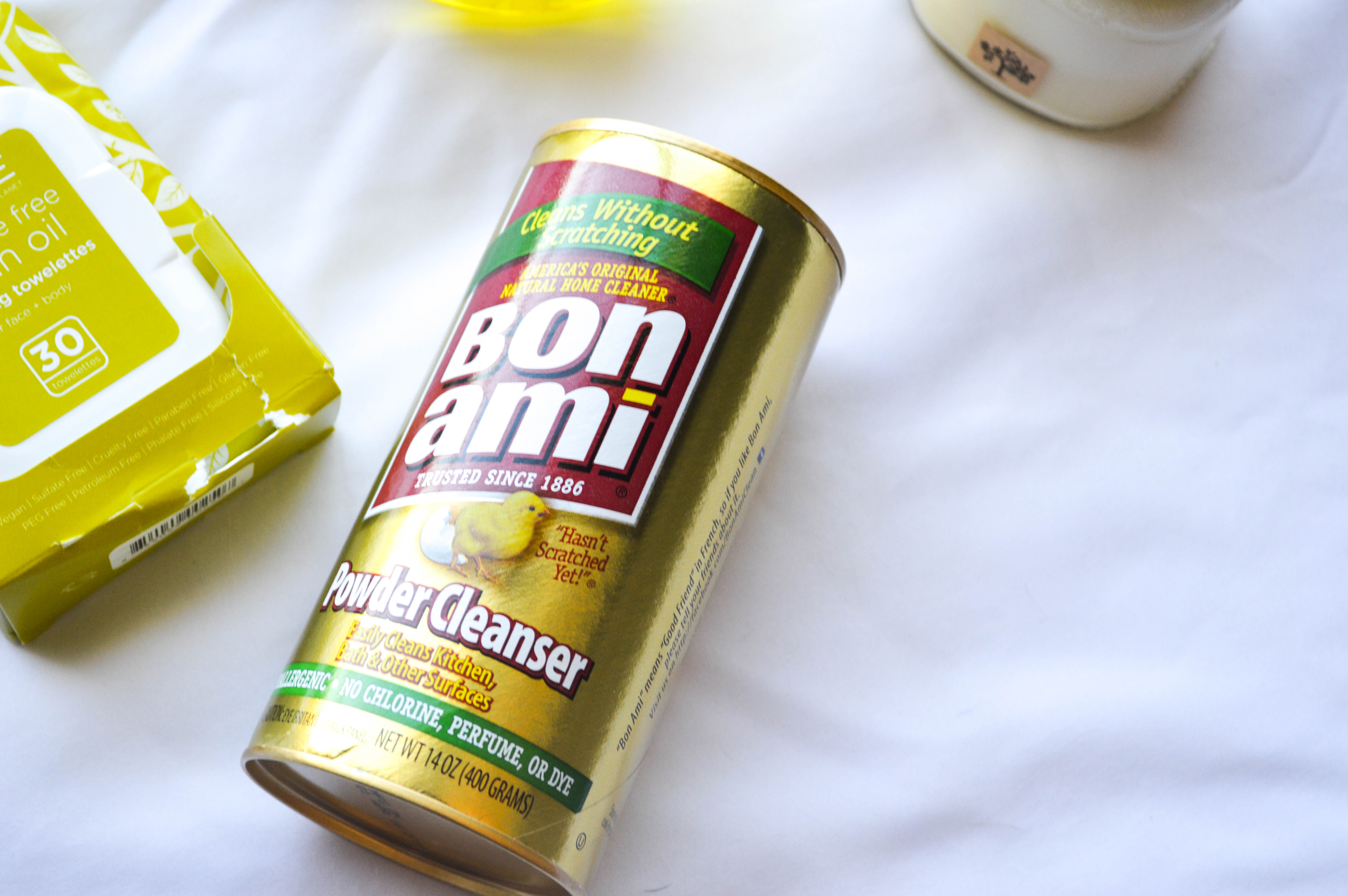 When I got rid of most of the chemical products in my house, I threw out my Comet cleaning powder, and have been trying to clean my bathtub and sinks with my homemade all purpose cleaner ever since. And it's not working very well. I'm so excited to give my bathtub a MUCH needed scrub with this!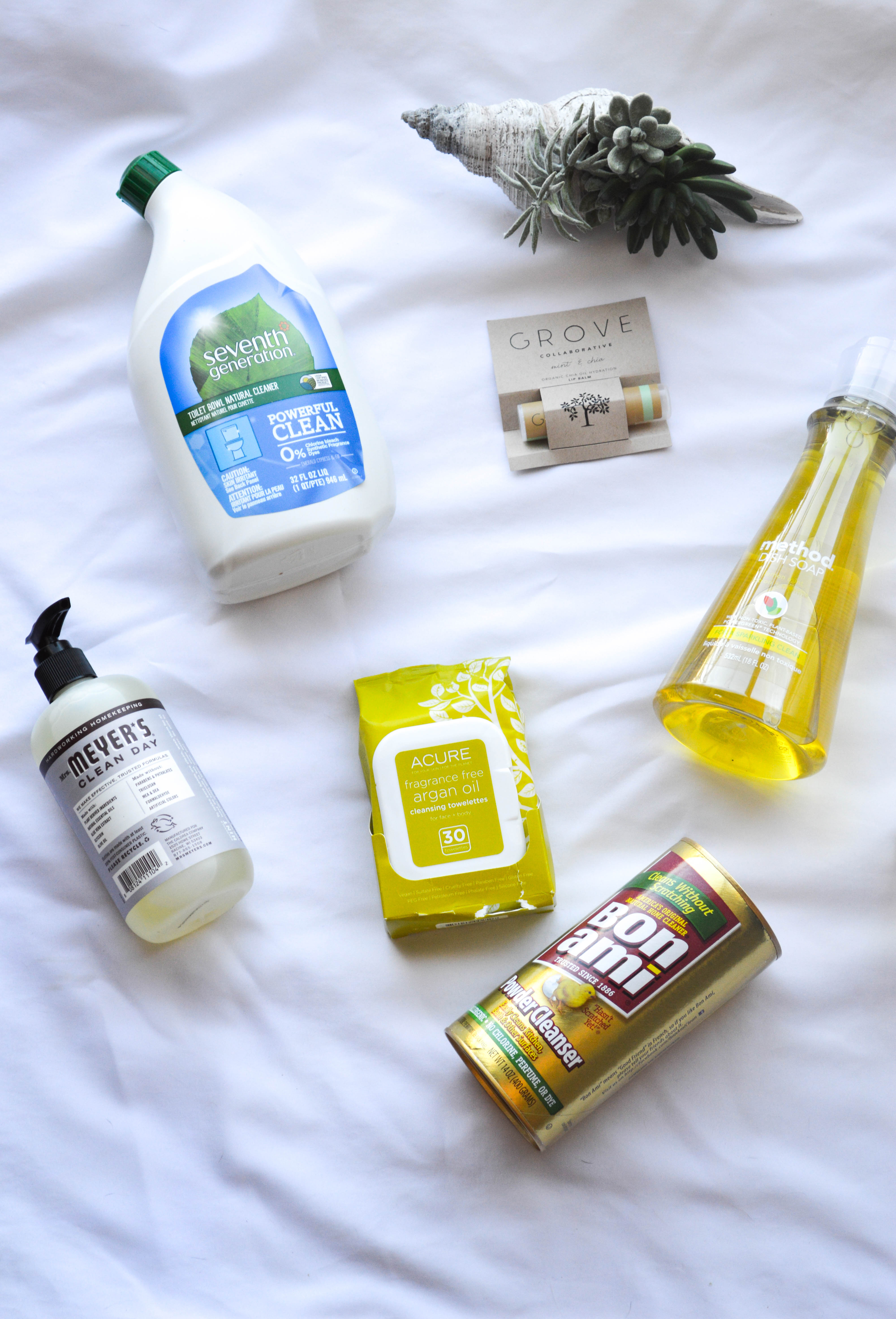 I'm so happy with my first shipment from Grove Collaborative! I can't wait to use them for months to come! I was ecstatic when I found them and I know they're going to help me so much on my journey to a chemical-free home. If you're looking to make your home an all natural place, make sure to check out Grove Collaborative. And if you really want to try it, I have some freebies for you!
Get a free Mrs. Meyers hand soap and a $10 ePantry credit with your first order HERE
Get a free Seventh Generation Hand Soap and $10 credit for new customers HERE
Get a free Acure Shave Gel and $10 credit for new customers HERE
xoxo.
Pin it!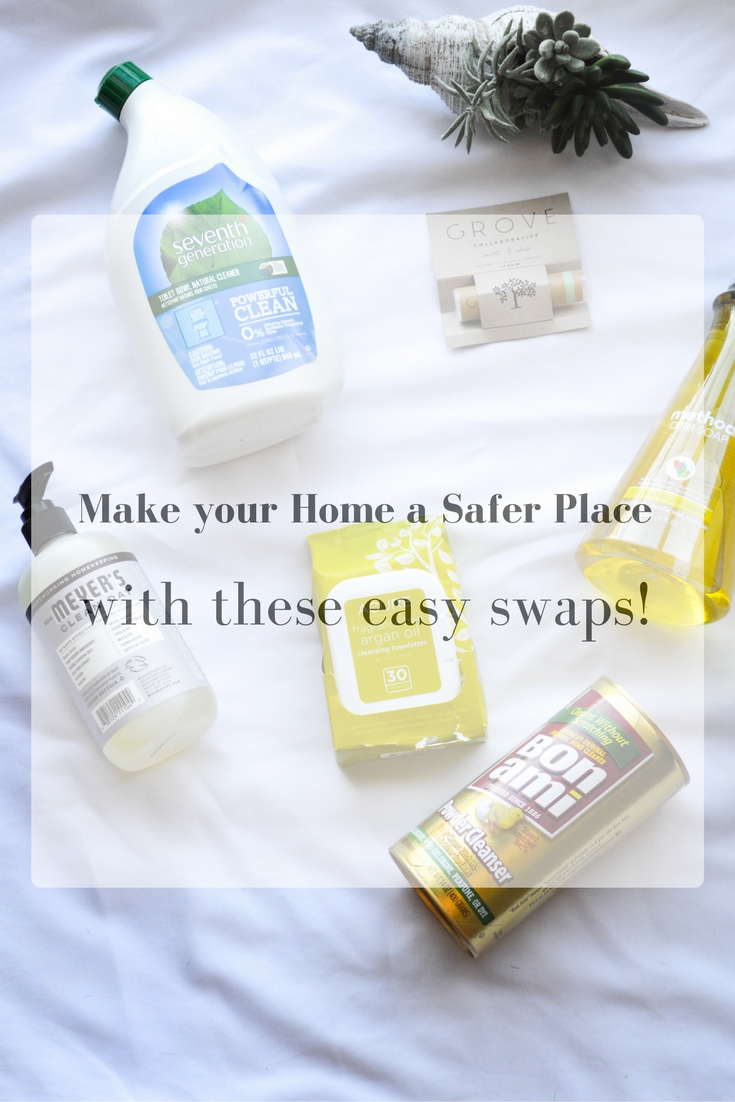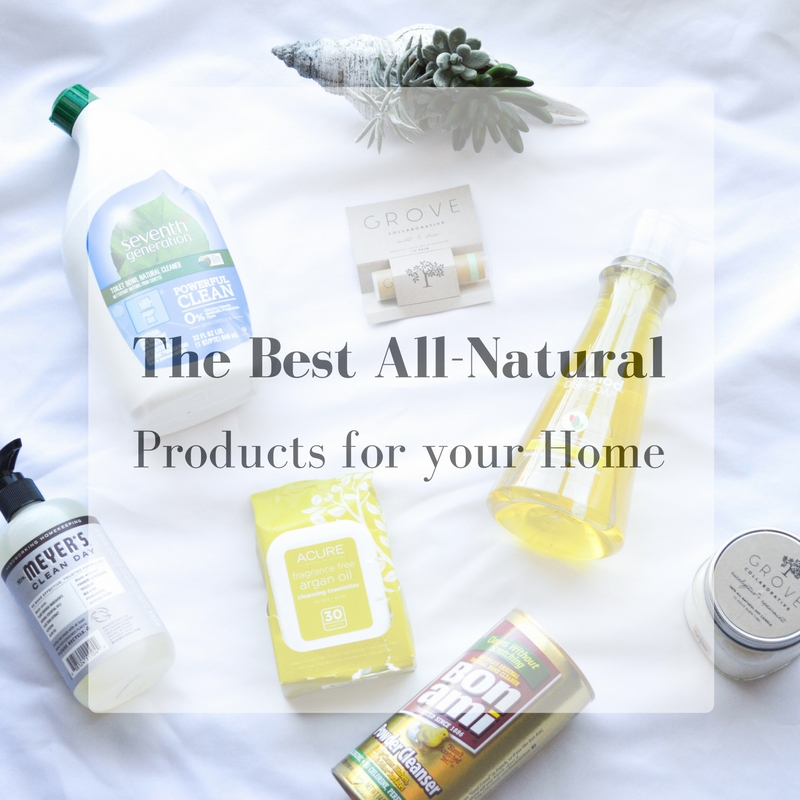 Save
Save
Save
Save
Save
Save