Disclaimer: I received this item in exchange for review. All opinions are my own. Read all about it on my disclaimer page.
Happy Friday! It's been a long week, and we're looking forward to the weekend around here!
Today I want to share with you something near and dear to my heart, the In Due Time devotional written by my blogger friend Caroline Harries.
Caroline blogs over at in-due-time.com and is an incredible writer. She writes about her struggles with infertility, her faith, and her journey for miracle babies.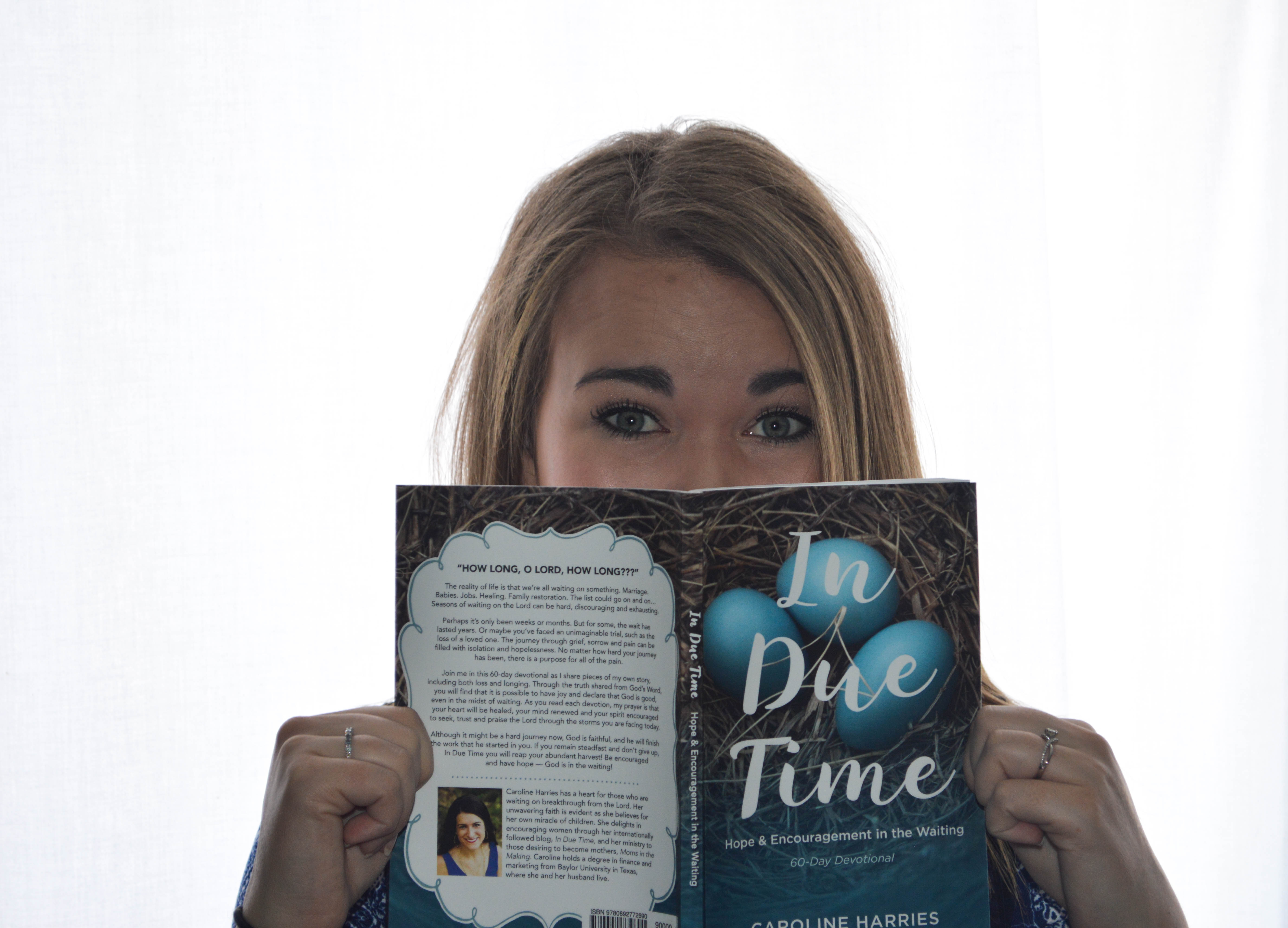 The Lord called Caroline to write a book, and write one she did. This devotional is to encourage others in times of waiting. She uses her own experiences dealing with infertility and the tragic loss of her nephew, to create devotionals that will encourage you in your wait.
The In Due Time devotional is 60 days. Each one different and encouraging in its own way. We're all waiting on something, and waiting is so hard. But our God is faithful, and will finish whatever he has started with you. Caroline illustrates this beautifully in her devotional. I'm only on day 7, but I'm so loving my quiet time in the mornings with my Bible and this book.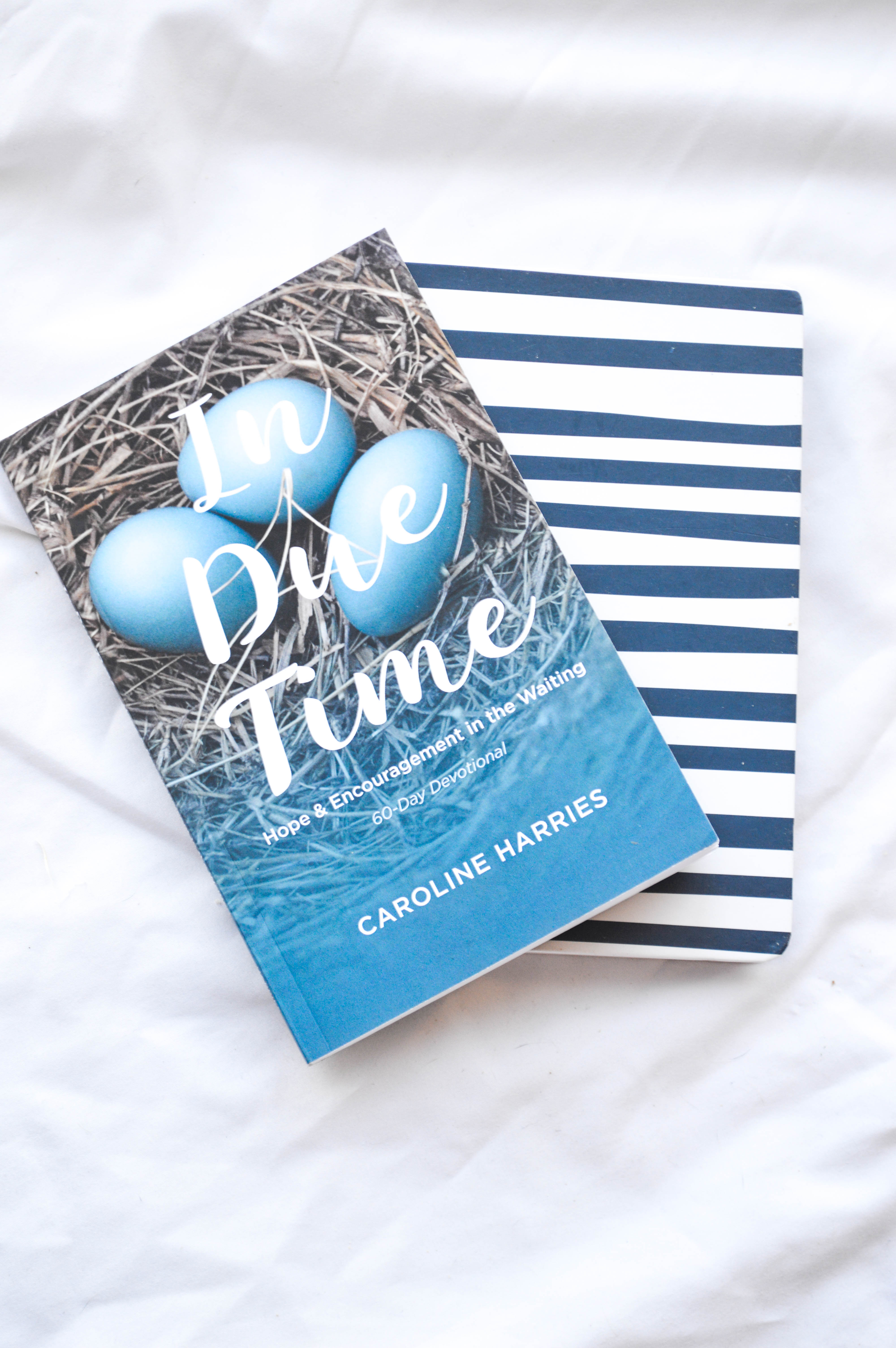 "Let is not grow weary in well doing, for in due time we will reap a harvest if we do not give up." -Galatians 6:9
Thank you, Caroline, for sending me your book! Be sure to check out Caroline Harries over at In Due Time:
| Blog | Facebook | Twitter | Instagram |
And buy the book HERE.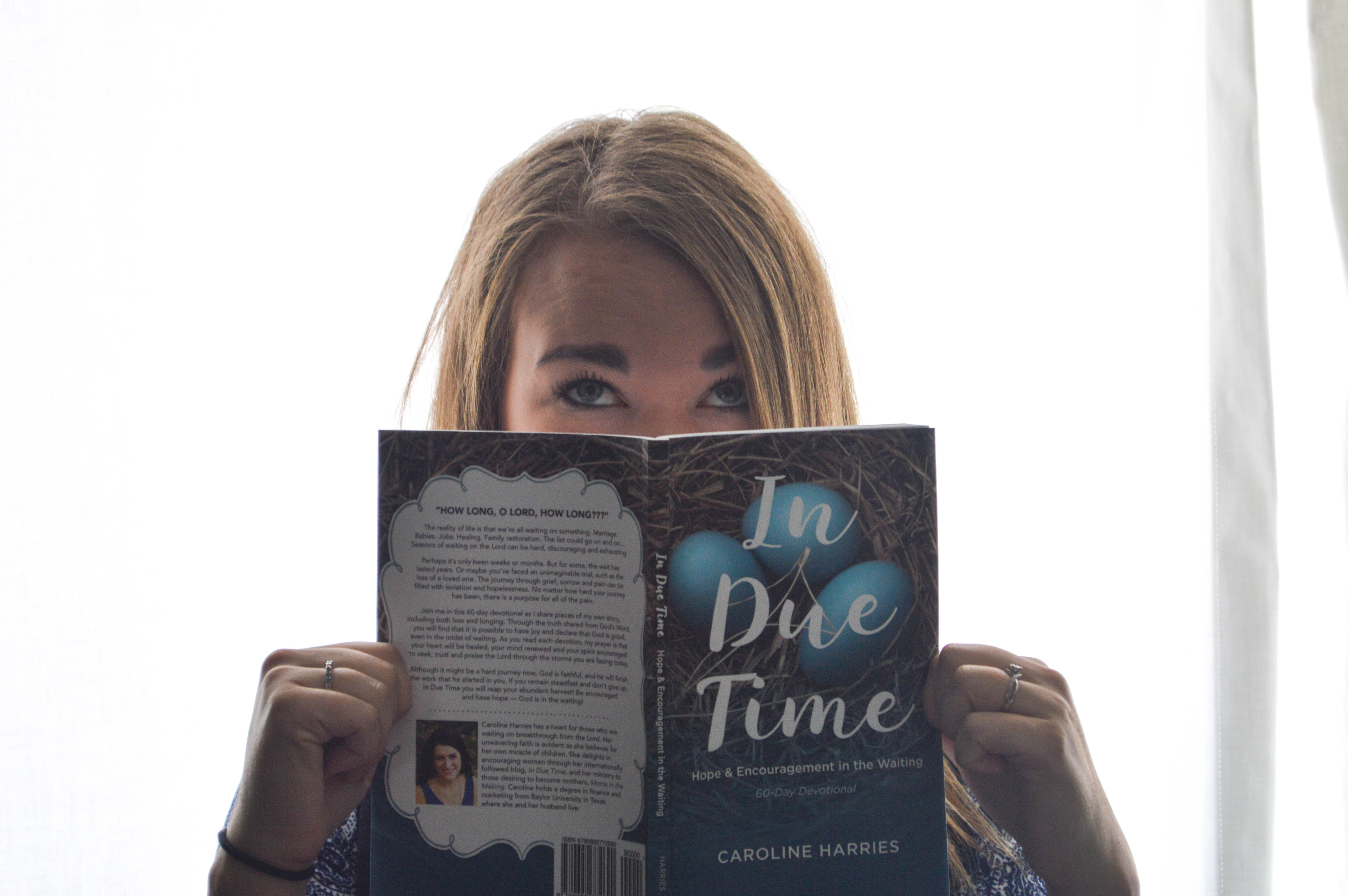 Xoxo
Save
Save