Happy Friday!
This week has been insane. We've gotten SO much done! The house is the cleanest it's ever been and we've been organizing and purging like crazy. Since I started working from home more, I needed to get in a serious routine. How was I going to juggle cooking meals, cleaning the house, errands, laundry, working, blogging, working out, and walking the dog? Simple. A strict schedule. It's only been 2 weeks and it's going great so far, but lets see if I can actually stick to it! (For the sake of my sanity, I hope I can)
I have a fun favorite to share with you today!
You might have seen me raving about these on my Instagram story when I got them. I've been following Babiators since I was pregnant and couldn't wait until Sawyer was old enough for them, because they were so cute! Babiators are sunglasses for little ones that come in all different colors and styles.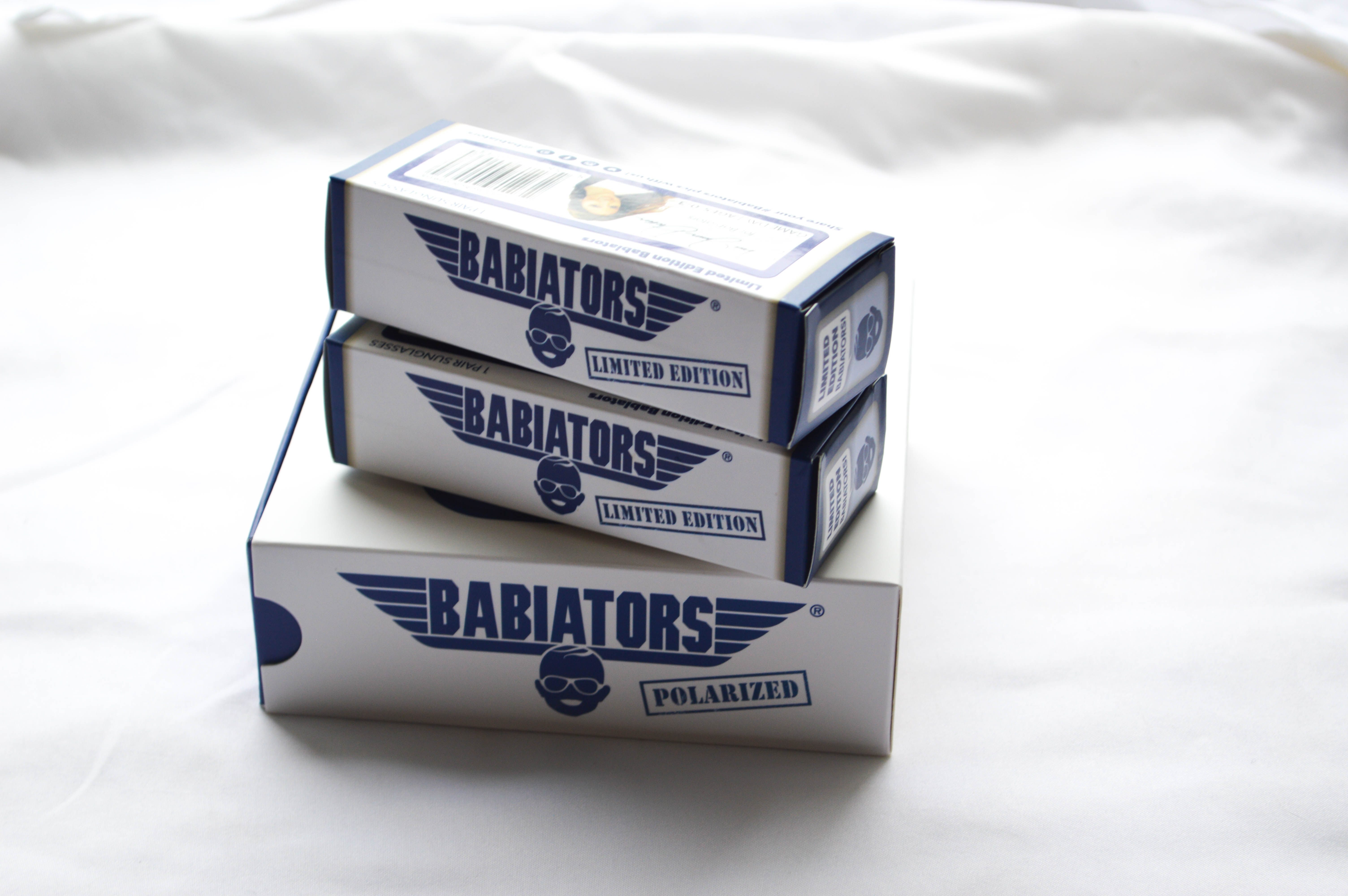 The idea for Babiators was born on a military base in Beaufort, SC, when Molly saw her fellow military wives' kids squinting in the sun while their pilot Moms and Dads stood protected and stylish in their aviator sunglasses. Molly shared her idea for safe, stylish, and durable kids' sunglasses with her aviator husband Ted, who said, "Let's make them, and call them Babiators!"
They're made of a soft rubber material so your kiddo can't break them. The lenses are even shatter resistant! They come in 2 different sizes 0-3 and 3-7, perfect for any stage of childhood. They even have an "Aces" line for kiddos ages 7-14. And they come in original or polarized lenses. Sawyer has some of each!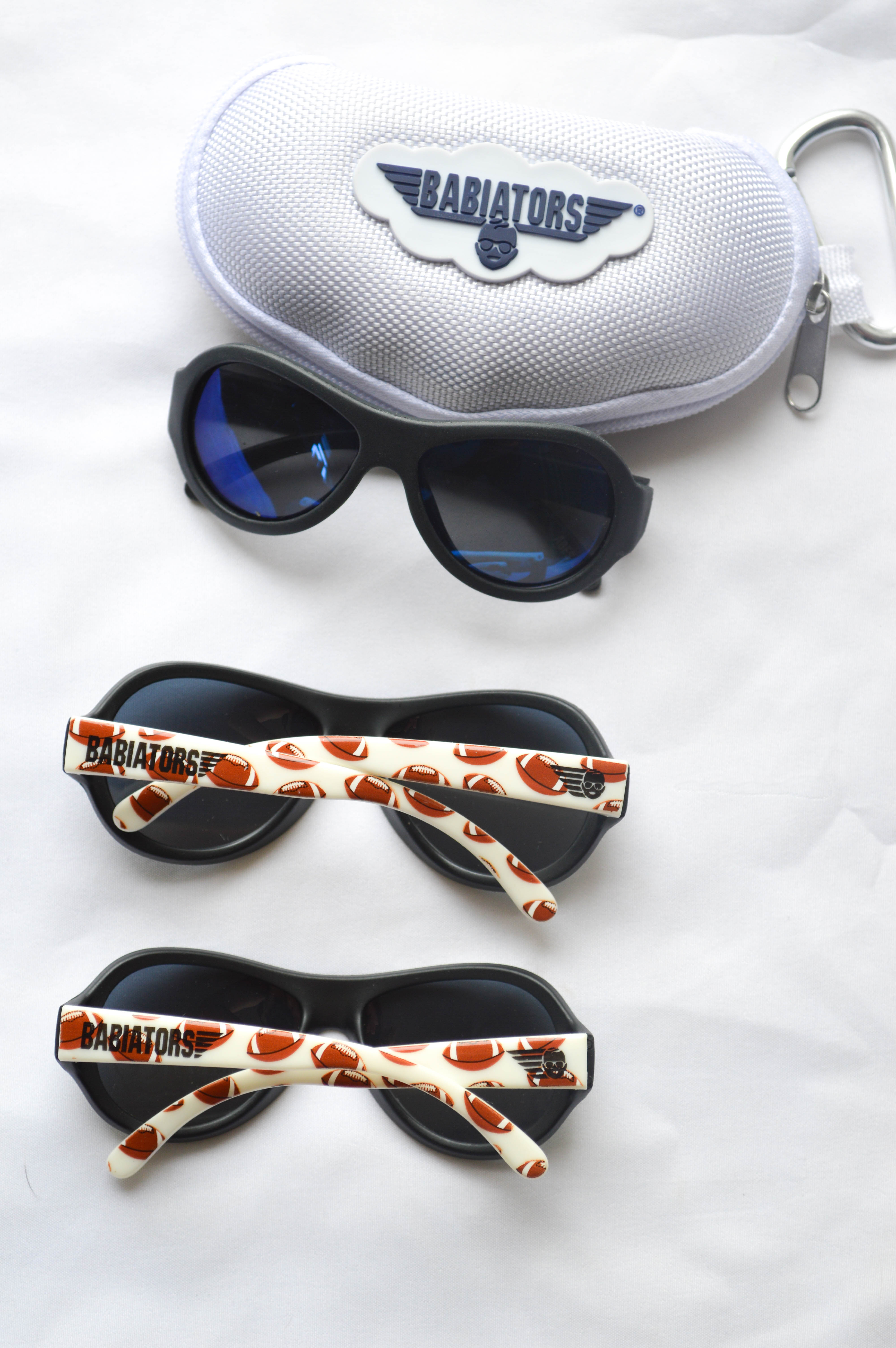 The polarized glasses have an anti-glare lenses that can be helpful when your kiddo is playing near any reflective surface (water, snow, etc). These are great for all our trips to sunny California and can't wait to take them alone next time! Sawyer has the black ops black polarized babiators with blue lenses.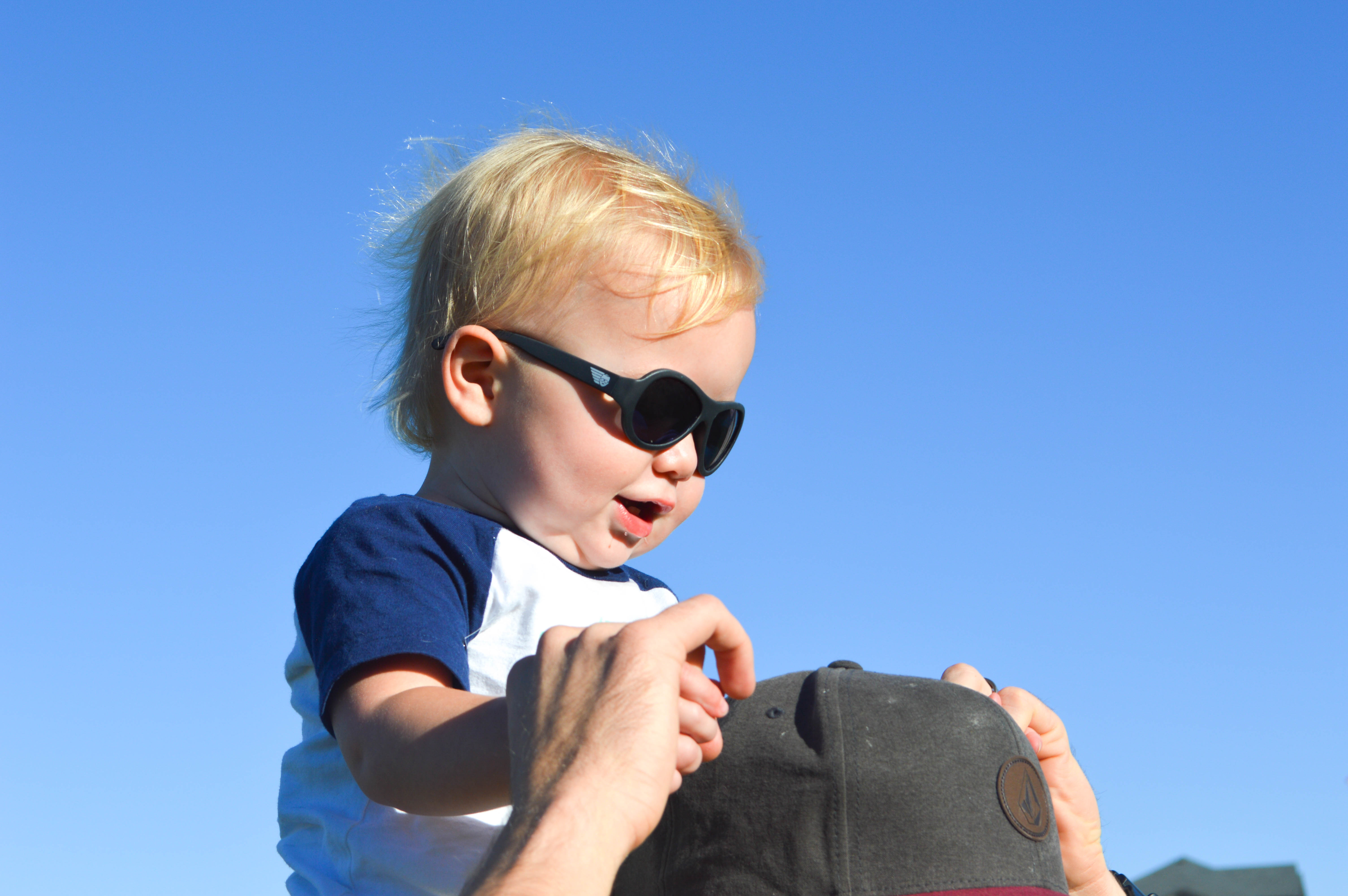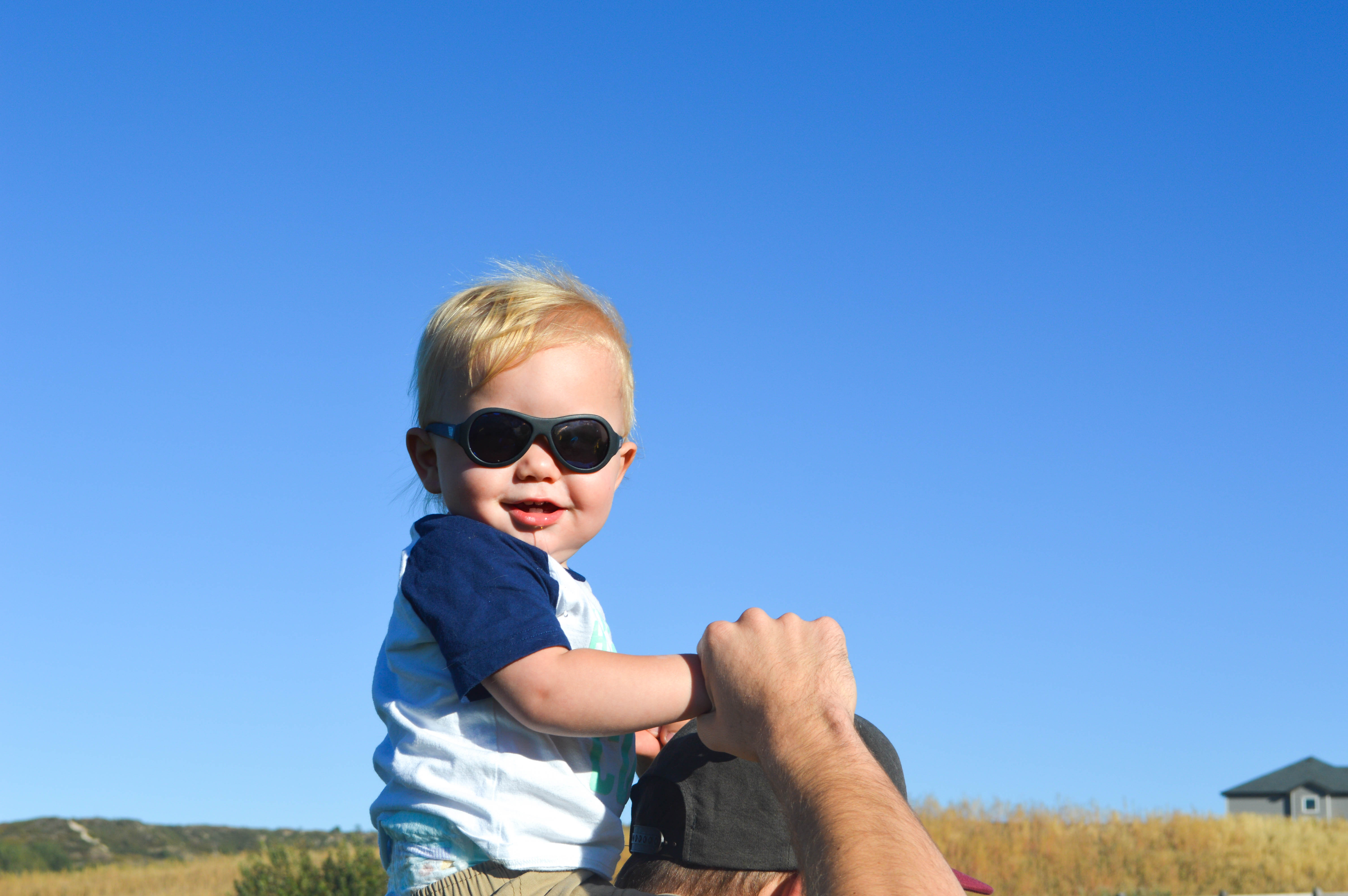 We even got a super cute little carrying case that can clip on to my diaper bag or the stroller to keep them safe when he's not wearing them.
We also got 2 pairs of the original. Babiators was so nice to send us one in size 0-3 and one in size 3-7 so he can wear them for years to come! We got the limited edition Game Day Babiators. We love football in my family so we had to grab these while they were still available. Check them out while you still can!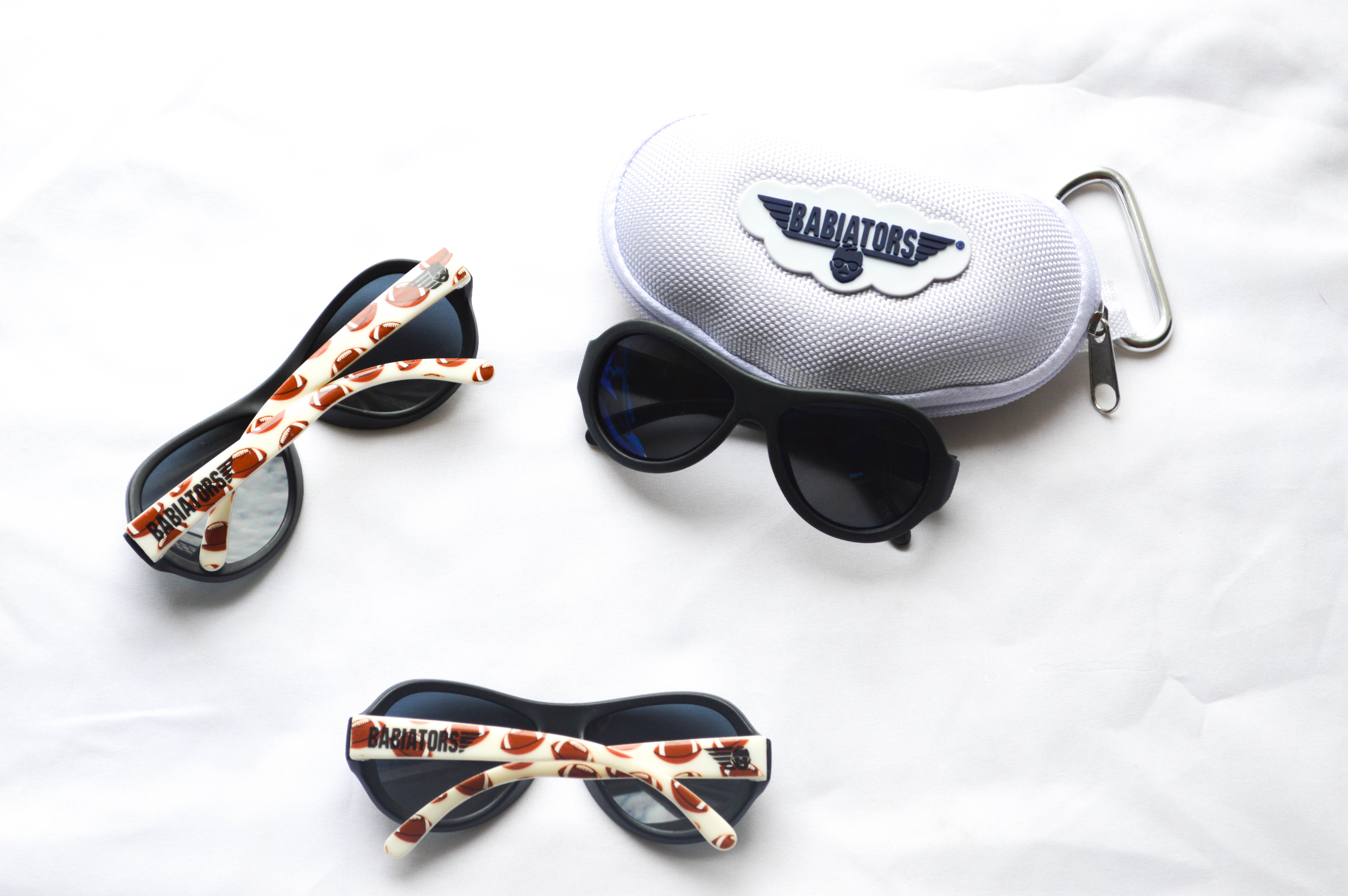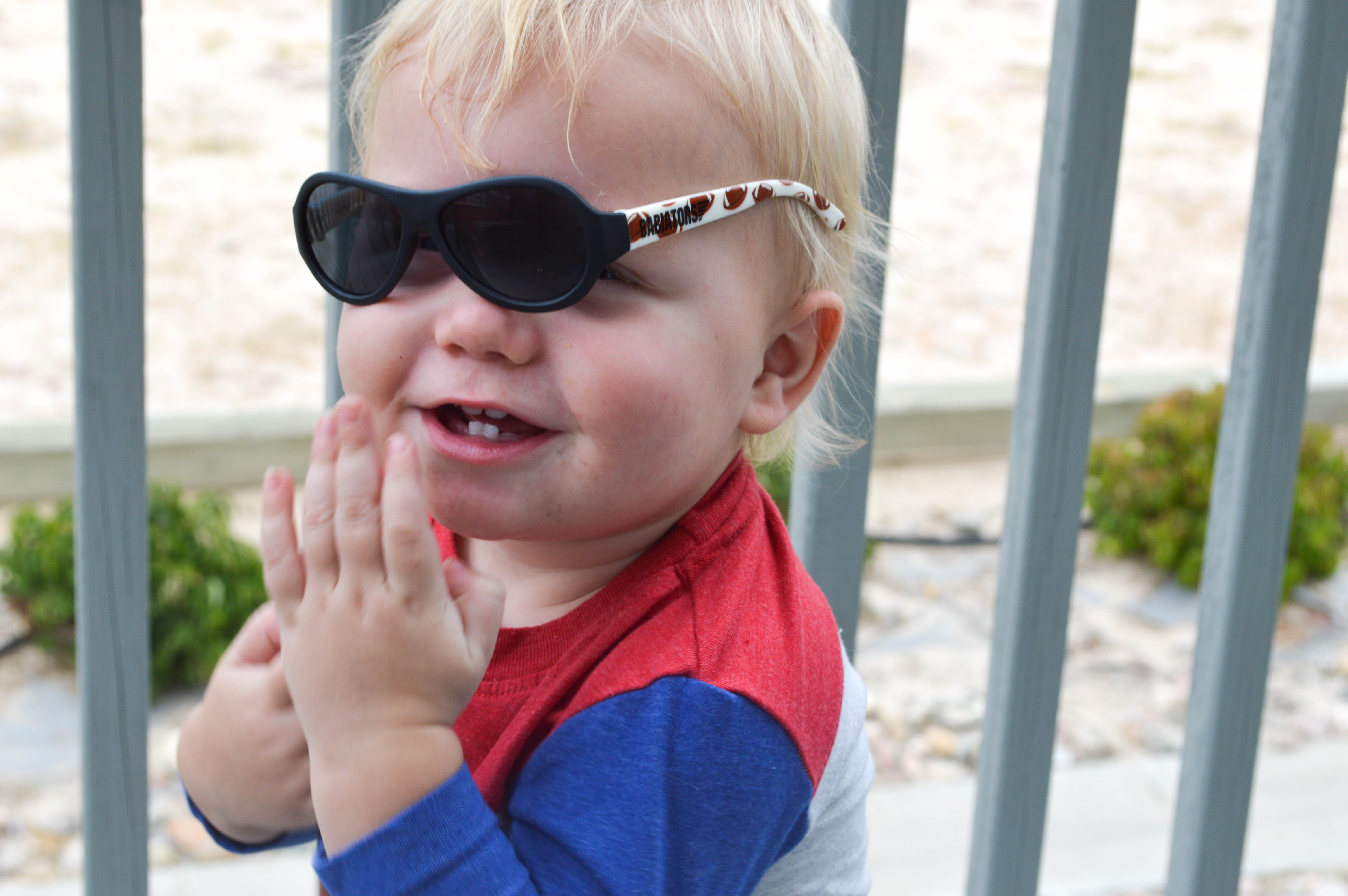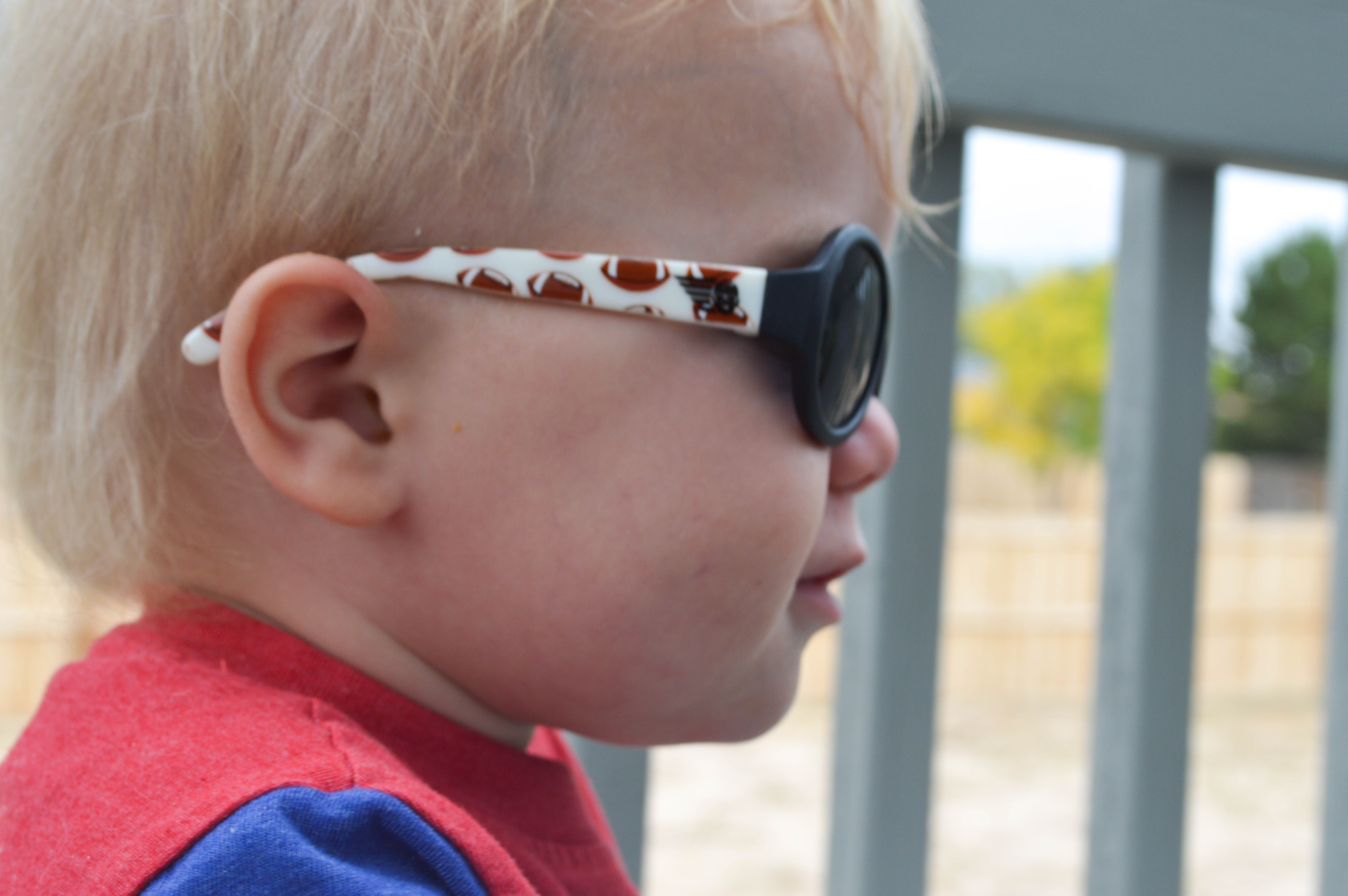 Babiators are perfect for protecting your little one's eyes from the sun. They're adorable and durable, perfect for any kiddo!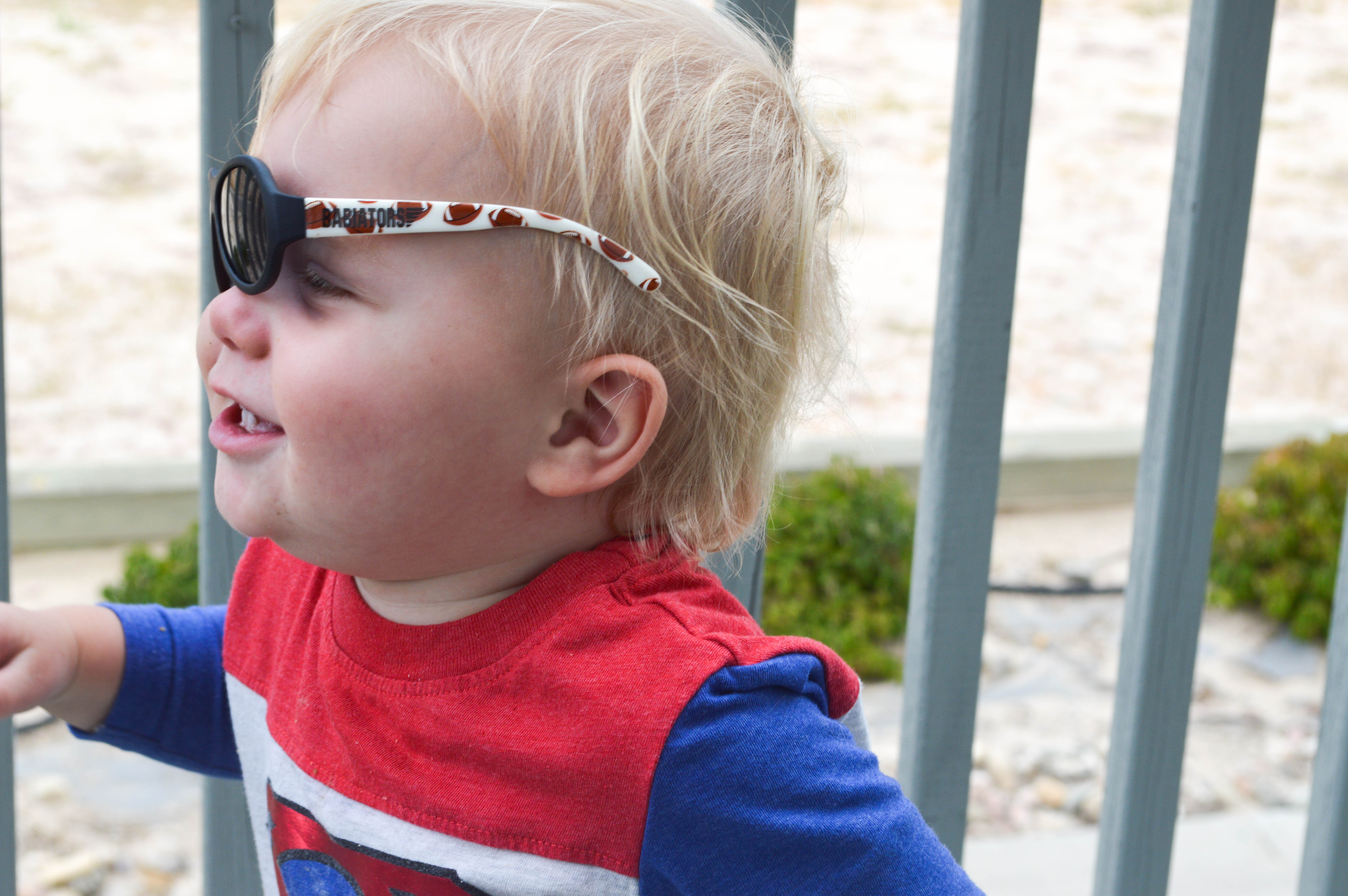 Be sure to check out Babiators:
| Shop | Facebook | Instagram | Twitter |
xoxo.
Disclaimer: This post was sponsored by Babiators. I received select items in exchange for review. All opinions are my own. This post may contain affiliate links.