Happy Friday!
Every time I write a Friday Favorites post, I can't believe it's already Friday again! You guys know I love my essential oils! I use them daily and they are key to riding my house of chemicals and living a more natural lifestyle. I would be lost without them. Today's Friday Favorites are going to feature some of my favorite accessories for essential oils that I know you guys are going to love!
Disclaimer: I received these items in exchange for review, all opinions are my own. This post may contain affiliate links.
Drops of Joy Jewelry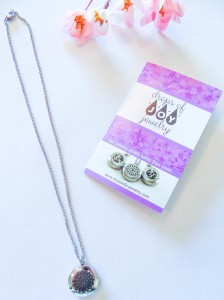 Okay. Get ready because, until recently, I didn't even know products like this existed. Diffuser Jewelry. You read that right. How cool is that? With diffuser jewelry you can reap the aromatic benefits of essential oils all day long, by wearing them right on your person!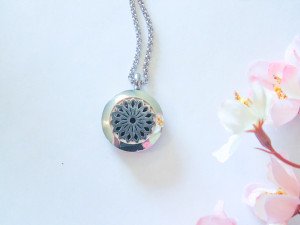 How it works is, the pendant opens like a locket. Drops of Joy Jewelry comes with a few leather diffuser dots. You simply add 1-3 drops of essential oils to the leather dots, and insert them into the pendant, and close. Last week, when I wore mine for the first time, I had had a horrible nightmare the night before and was feeling anxious all day. I remembered I had just received the necklace and wanted to try it, so I grabbed it and added 1 drop lavender to help calm me, and 2 drops citrus bliss to lift my mood. I put it on and went about my day, and every time I caught a whiff of the delicious scent coming from my locket, I smiled. Not only because the aromatherapy was making me feel better, but the fact that I was wearing diffuser jewelry was so cool!
The leather diffuser dots can easily be reused. If you are applying the same oils, you can use them over and over again with no problem. If you would like to switch to a different oil, simply let them dry out for a few days until the scent from the previous oil is gone. Each piece of Drops of Joy Jewelry comes with 3 diffuser dots, so you don't have to stop wearing your necklace while waiting for a dot to dry out.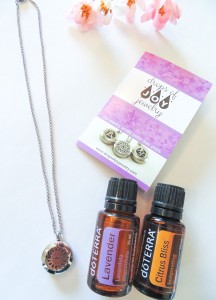 Aromatherapy is not only good for your mental and emotional wellness, but your physical wellness as well. You could diffuse helpful oils such as OnGuard or Breathe to help you feel better and strengthen your immune system when you're sick or trying to ward off sickness. You could diffuse Eucalyptus if you have a cough or chest congestion, or Peppermint if you're feeling nauseous. The possibilities are endless!
Drops of Joy Jewlery is run by a husband and wife team who are passionate about essential oils and hand stamped, personalized jewelry. They are committed to bringing you quality products and giving back. They frequently donate to St. Jude's Children's Research Hospital, and as a fellow preemie mama, nothing makes me smile harder than bringing awareness and raising money for great causes such as that!
At Drops of Joy Jewelry you have so many options to make your diffuser jewelry whatever you want. You can get a necklace or a bracelet, customize your pendant, or get it hand stamped! Oh, and everything is gorgeous. A bracelet is definitely next on my list!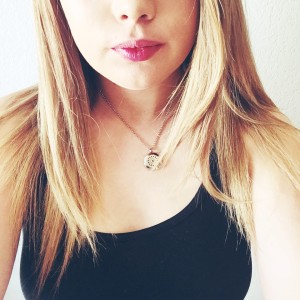 Be sure to check them out! You can shop HERE! And be sure to follow them on:
Facebook | Instagram | Twitter |
Carrier Stick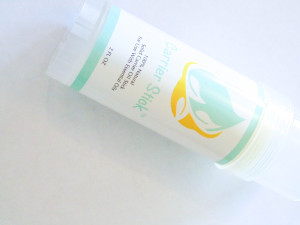 Carrier Stick is such a simple yet, nifty little invention for the EO lover. If you are familiar with essential oils, then you know you must dilute them before allowing them to touch your skin. Essential oils are so pure, they can often burn the skin if not diluted properly (depending on how sensitive your skin is, and which oil you are using). So, you always dilute them with a carrier oil, such as coconut oil, before applying them topically.
How this usually works is I make homemade blends by putting a few drops of essential oils into a 10 ml roller bottle, and filling the rest up with fractionated coconut oil, before applying to my skin! And this works great! Especially if I want to then keep the blends with my in my purse of my diaper bag for further use.
But it's also time consuming! And it means if I want to use, say, DigestZen, when I have a tummy ache, I might need to make a 10 ml roll on bottle just for that one use. And then I'll have the roller bottle to use again next time, but still, my oil cabinet is getting full of pre-diluted roll on bottles!
That's where Carrier Stick comes in! You just apply it to your skin, add a drop of the oil of your choice, rub it in, and done! Carrier Stick is easy to carry with you, or keep in the cabinet in lieu of 1,000 roller bottles. It also contains beeswax which helps the oil stick to your skin longer, so you reap the benefits of it for longer.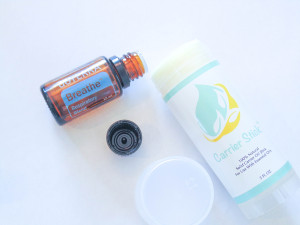 Sawyer has been congested this week. Carrier Stick was great for me to rub on his chest before adding 2 drops of Breathe. I also did this with OnGuard for his feet, and it was so much easier than making roller bottles!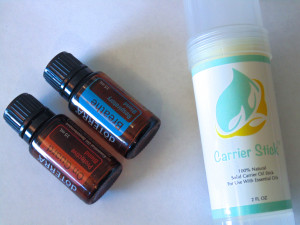 Carrier Stick is 100% natural and is a great addition to your essential oil collection. You can shop here and be sure to give them a follow on:
Twitter | Instagram | Facebook |
As always, if you have any questions about essential oils, or tips for riding your home of harmful chemicals, you can contact me here!
Happy Friday! What are your plans for the weekend?
xoxo.