Happy Friday and Happy Easter weekend! I'm getting so excited for Sawyer's first Easter! Although, slacker mom over here hasn't gotten him an outfit or put together his Easter basket yet. Oops. Oh, well! That's what Saturdays are for, right?
It was a long, long week. I have a lot going on in the blogging and social media world right now, plus work has been hectic, I've been trying to fit in 3-4 Orangetheroy classes, I was supposed to get my hair done, we're still paleo, oh, and there was a blizzard. Yeah. A full on blizzard on Wednesday. Sawyer and I had plans to go to storytime at the library (riveting, I know) with a Mom's group but got snowed out. But, Kurtis got to come home from work way early (after being there for 5 minutes, to be exact), and we got to be lazy all day. So lazy that at 10:00pm I realized I had gotten nothing done and I had work the next morning and my house was a mess. Oops, again.
I was supposed to get my hair done yesterday, but my car got stuck in my parking space and I had to call and reschedule. Boo. But it's probably okay because I still hadn't decided what I wanted, ha.
Back to my Friday Favorites, here's what I'm loving this week!
Disclaimer: I received select products in exchange for review. All opinions are my own. This post may contain affiliate links.
11.22.63
Oh, my. Kurtis and I are obsessed with this show. It's a Hulu original about a man named Jake (James Franco) who goes back in time to stop the assassination of JFK. But the "time-machine" only goes back to 1960, so he has to spend 3 years in the past learning and spying and trying to figure out who the assassin is. It's addicting. Seriously, addicting. It's a special 8 part series, there's currently 6 parts out and we watched all of them in 2.5 days. Oh, and they're 1.5 hours long. Each. So, remember above, when I told you how busy I was this week? Apparently, not too busy that I couldn't binge-watch 9 hours worth of television. But seriously, it's good. It's J.J. Abrams, the same guy who did Lost so obviously Kurtis and I are going to like it. We only named our son after our favorite Lost character, so, we're fans.
Calm-A-Mama
You might have heard me talk about them on my Instagram before, but I am in love with Calm-A-Mama drops! They are so great for Sawyer and me! Calm-A-Mama drops are made by blending flower essences and herbal extracts. They are all-natural, USDA organic, non-GMO, and pesticide free. There is nothing else like them on the market. Each set of drops is curated to benefit your emotion and physical health. They offer a wide selection of drops for mamas and babies alike.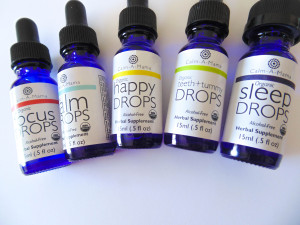 Motherhood is hard. Especially at the beginning. You spend most of your days in a sleep deprived, emotionally vulnerable state. You are exhausted, and your whole world just changed. Everything makes you cry. You are surrounded by people and yet it can feel so lonely. I remember those long nights, up nursing the baby every 2 hours. I was traumatized by my dangerous and premature delivery, I was still in pain and healing, I wasn't getting any sleep, and my world had just been rocked. My husband was right next to me, my baby was in my arms, and our dog was at my feet, but I felt so alone. My emotions were all over the place and no matter how hard I tried, I couldn't get a handle on them.
Although it gets easier and easier as your babies get older and you settle into motherhood, I still have nights like that. And I still have days when my emotions get the better of me! Calm-A-Mama has drops for every emotional need you have. Calm drops, Sleep drops, Happy drops, Focus drops, Teeth + Tummy drops, Cheer drops, and Balance drops.
I won a full set of drops in an Instagram giveaway around Christmas time and my world was changed. You guys, the Teeth + Tummy drops are amazing. Don't get me wrong, all the drops are amazing, but the Teeth + Tummy are a huge lifesaver. If you have a teething babe, do yourself a favor and order these ASAP. They are incredible. Not only do they seem to calm Sawyer down and ease his teething pain, but he loves them. He recognizes them and gets so excited when he sees me get them out! These drops are also great for colic, gas, or reflux. We use the Sleep drops on him too (and us), before naptime and bedtime. We've also used Calm drops on days when he is unnaturally fussy. We haven't tried drops yet that we haven't liked!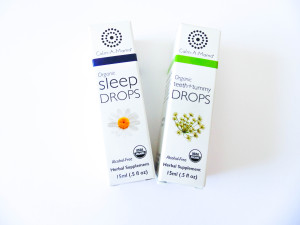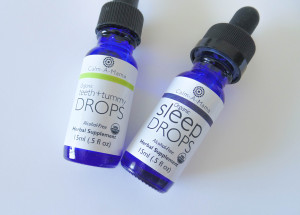 As for me, I love the emotional support I get from a few drops on the tongue. I tend to lean towards Happy drops on days when I'm feeling blue. I put a few drops in my water in the morning as I'm reading my bible for the day. A few happy drops, Jesus, and a nice cup of tea will cure my blues almost every time. I also like Focus drops for when I need to buckle down and get work done, and Calm drops for when I'm feeling overwhelmed. These are all great additions to keep in your medicine cabinet!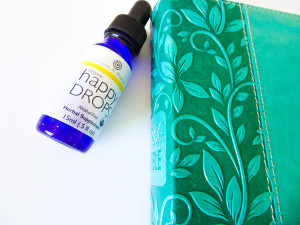 Kurtis and I have both used Sleep on those restless nights, and Sawyer uses it all the time. It's been a real lifesaver on those nights where he just won't sleep! We love and have used all the drops and would recommend them to any mother, ever. Please remember, new mama's, it's normal to feel sad and alone. Motherhood is hard, postpartum depression is real, and you need to take care of your emotional and mental health. You are still a priority. These drops would make a great gift for an expectant or new mother. No matter how emotionally tough you may be, chances are you're going to need them.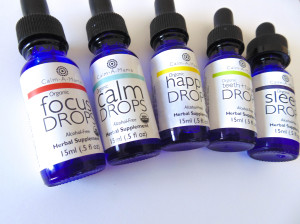 I love my drops so much I want to share them with you! I'm giving away 2 bottles of drops to 1 lucky winner! 1 bottle of Teeth + Tummy and 1 bottle of Sleep drops. Head to my Instagram to enter!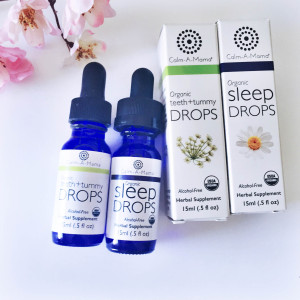 Be sure to check out Calm-A-Mama, you can shop HERE, and be sure to give them a follow:
| Instagram | Facebook | Twitter |
Bacon Wrapped Chicken Stuffed with Guacamole
I might have had this every day for lunch this week. No shame. It's so good and so easy and so paleo! It's seriously delicious. You can find the recipe here and thank me later. I like to make my own guacamole recipe because I don't like tomatoes, onions, or anything like that. My family guac recipe is my all time favorite. It just avocados, lemon, and spices! I'd tell you the recipe, but I'm not sure I want to share. Maybe one day! Until then, make yourself this recipe, you won't be sorry!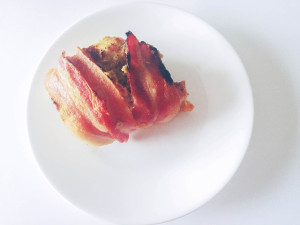 What are your weekend plans? Happy Easter!
xoxo.