I've been so excited to put this post together! A few weeks ago we took our first family vacation as a family of 3! And it was mine and Kurtis' first real vacation in almost 3 years! It was wonderful and it made us realize we really need to make it a personal and financial priority to go on more vacations. At least one per year. It's good for the soul!
A little backstory on Balboa Island, it's my favorite place in the whole world. Even more so than Disneyland (my second favorite place in the whole world). You may have even seen it in my about section. It's located just off the coast of Newport, CA (you drive over a bridge to get there), and it's a gorgeous, sleepy little town, perfectly preserved in what feels like the 1960's. It's small (you can walk the whole thing), and oh, so beautiful! Every house is completely unique and gorgeous, and both sides of the island face out into the beautiful bay.
My grandparents met on Balboa Island and eloped 3 weeks later (then divorced, then found Jesus, then got remarried…that's a story for another time), they've spend almost every Summer at Balboa since then! My Mom and her siblings grew up staying on the island every summer when they were growing up. Since we moved to Colorado, I didn't quite get to spend every summer there, but we did take quite a few vacations to the island, and I have such wonderful memories of it growing up. I would move there in a heartbeat if I could, it's truly my favorite place on Earth.
This year is my grandparents 50th wedding anniversary, so my whole family took a trip to the island to celebrate! My grandparents rented us all gorgeous houses and we spent every day in the sand. It was magical! Kurtis has been to the island with me a few times but this was his first time staying for more than a day (he visited me once while I was there with my family and then last year when I was pregnant I made him drive up with me from San Diego for the day just so I could have a balboa bar…more on that later), and he fell in love with it like I am.
Almost everyone from my mom's side of the family was there! We were only missing one of my cousins. It was the first time we had all been together in so long. I can't even remember the last time! It was so wonderful to see everyone and spend a whole week with my family.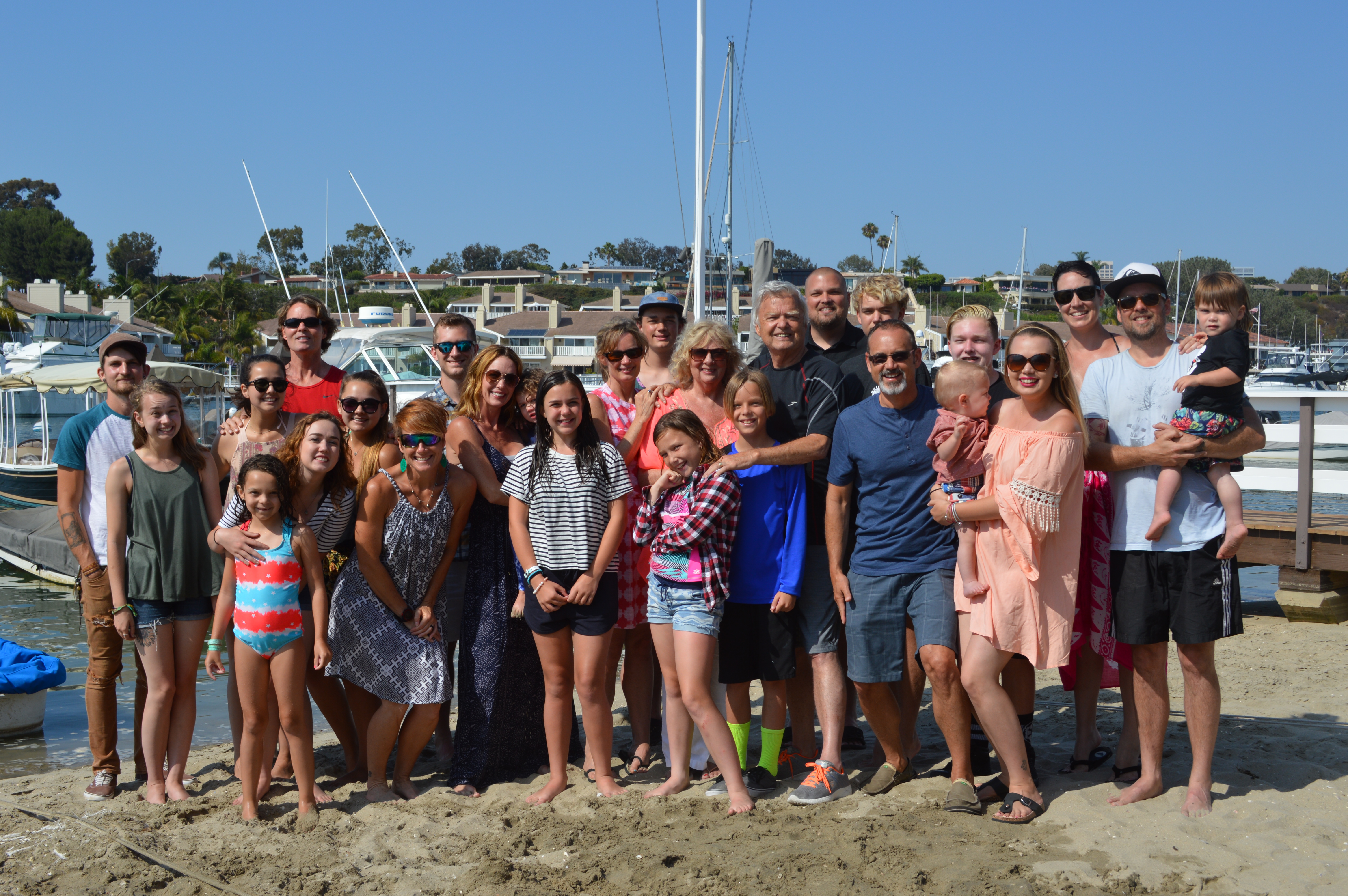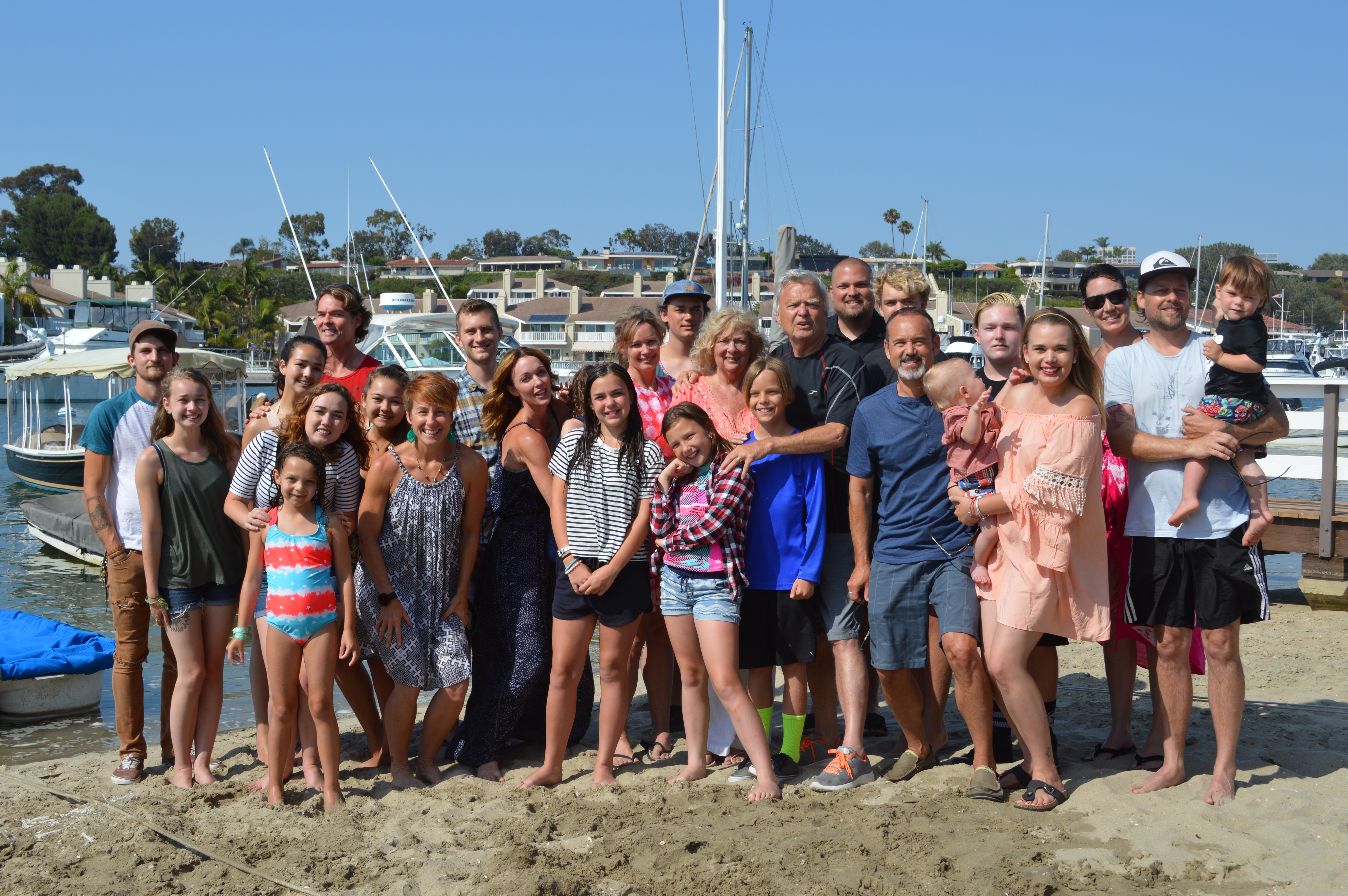 We spent almost every day at the beach. My grandparents rented a bay front house that was beautiful. Since it was the bay, there's no waves so we were able to paddlebaord, kayak, and swim to our hearts content. We set Sawyer up with a little kiddie pool under an umbrella on the sand and he had a ball! He absolutely adored the beach and putting his toes in the water. Kurtis and my brother in law had fun fishing off the pier and Kurtis, my brother, and my cousins even took the ferry across the bay to the "real" beach to go skimboarding a couple of times! We are now the proud owners of a skimboard…even though we live in Colorado. I don't attempt to understand what goes through my husband's head when he makes such purchases.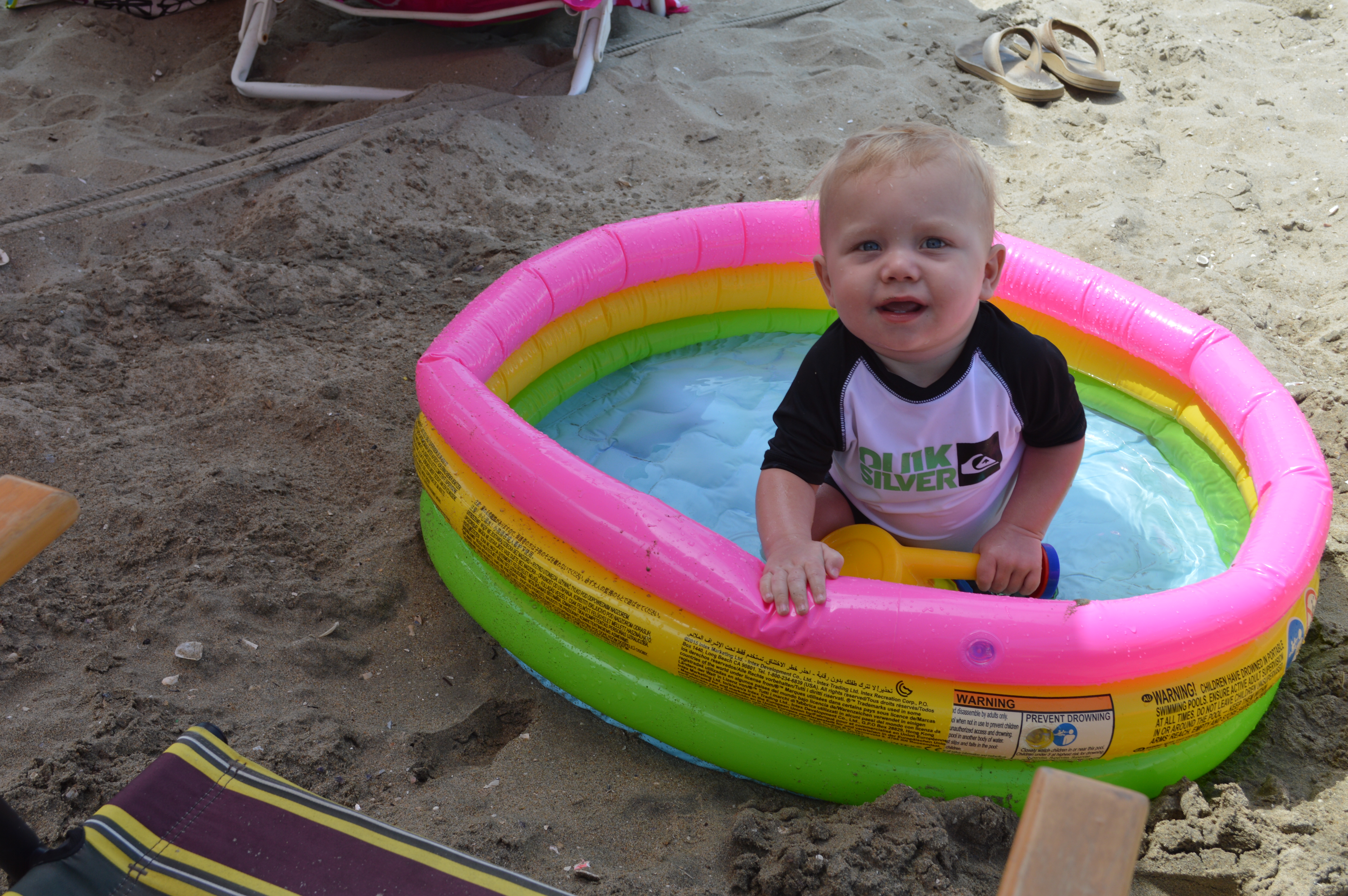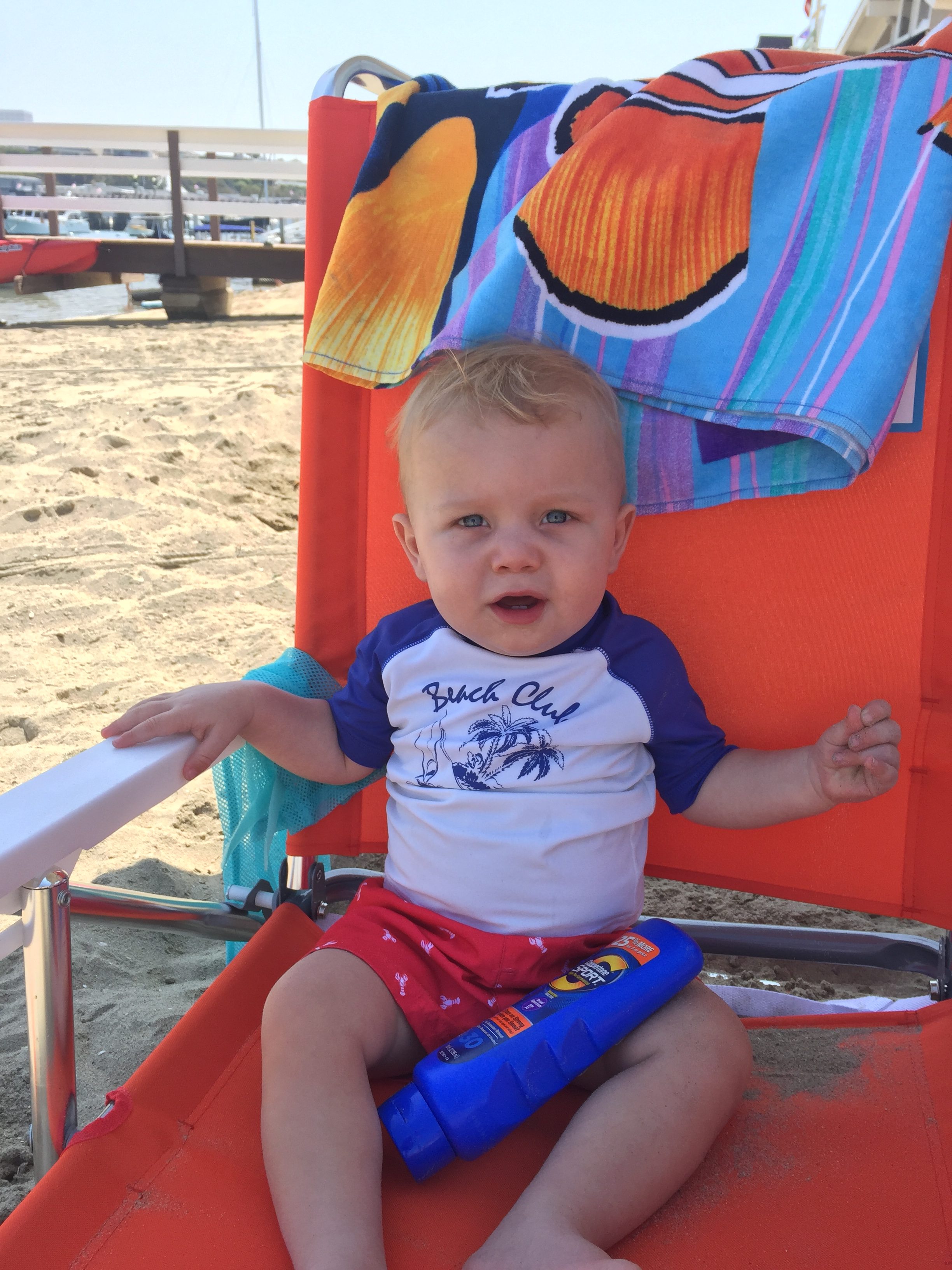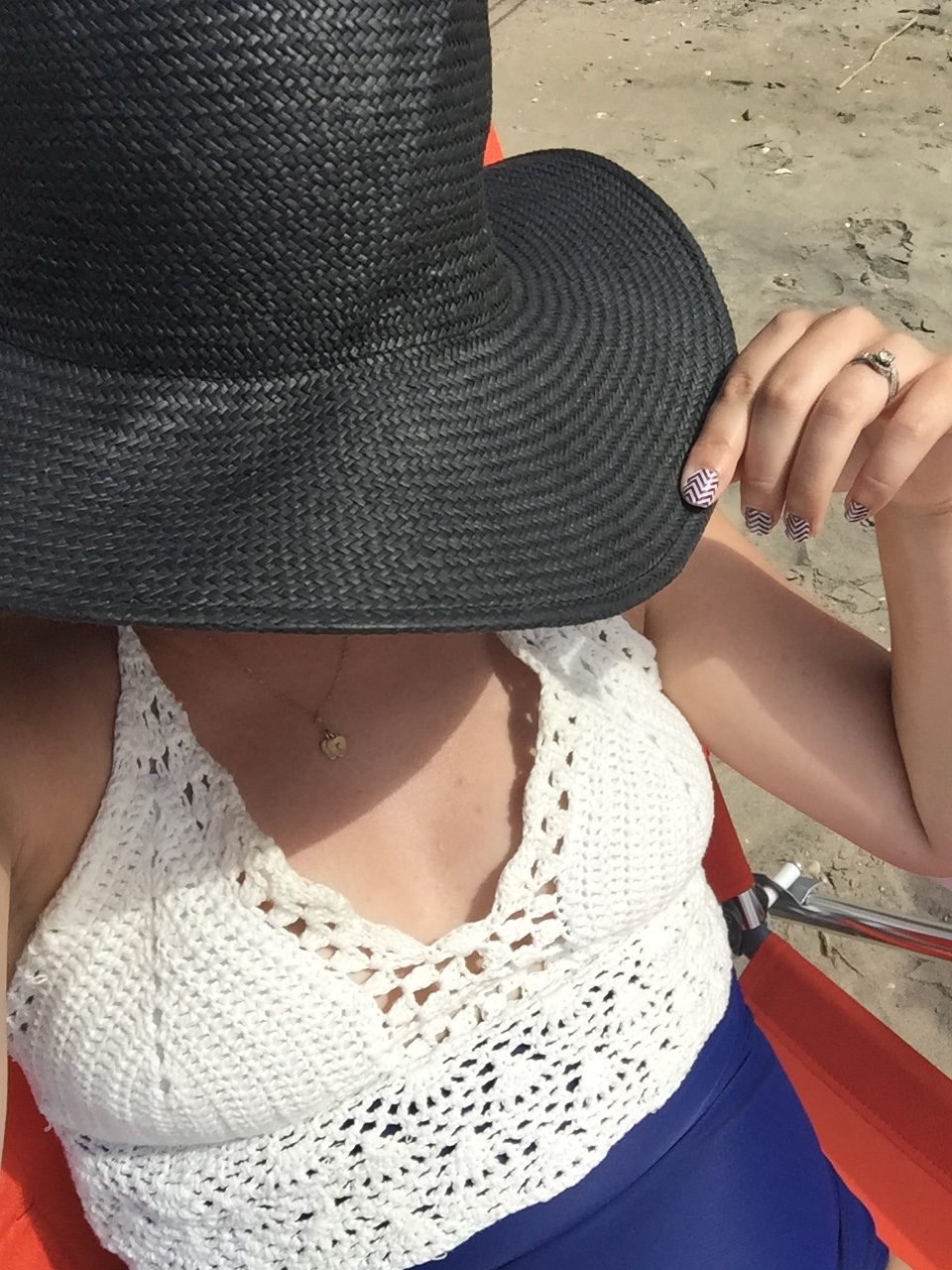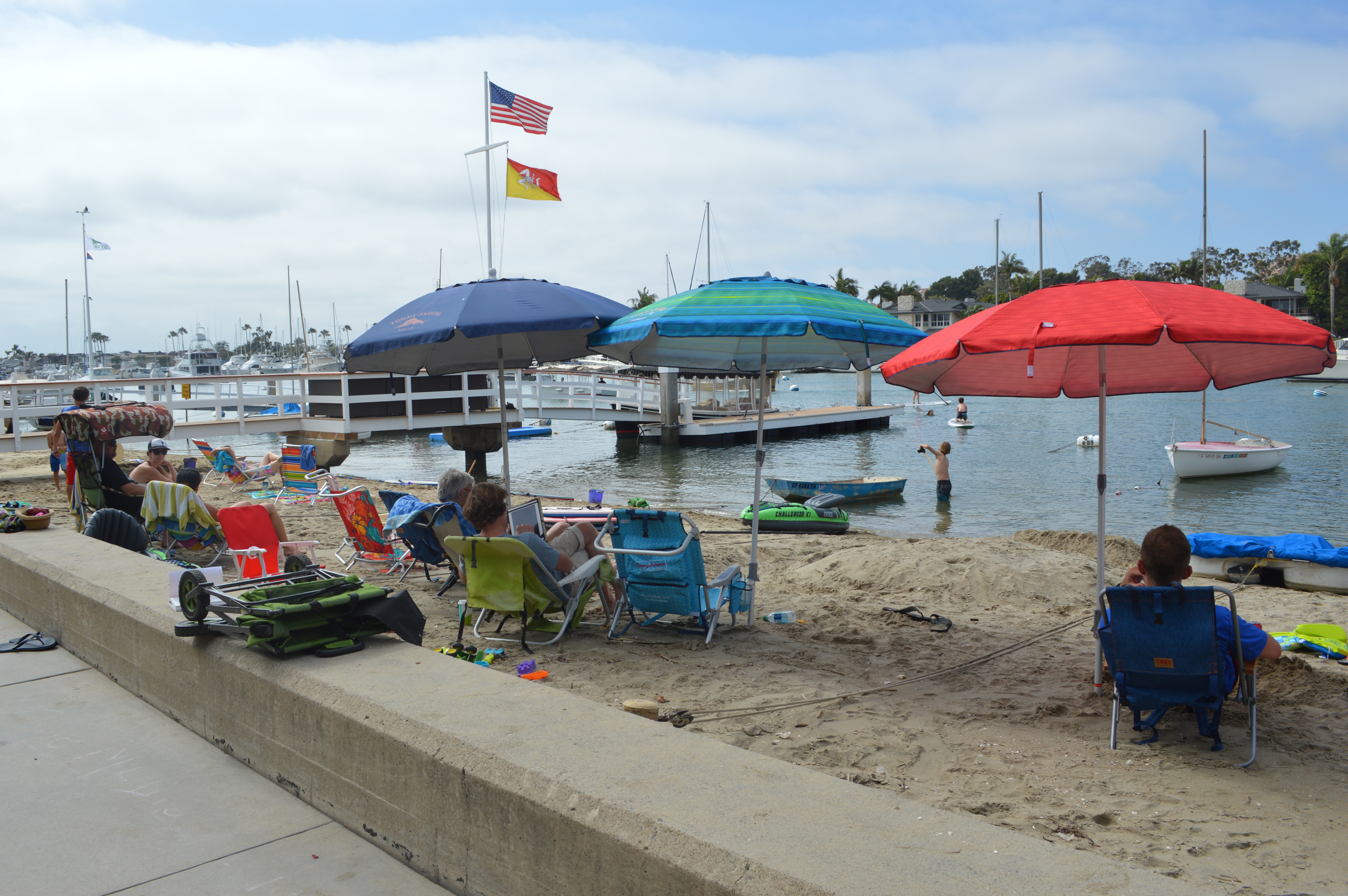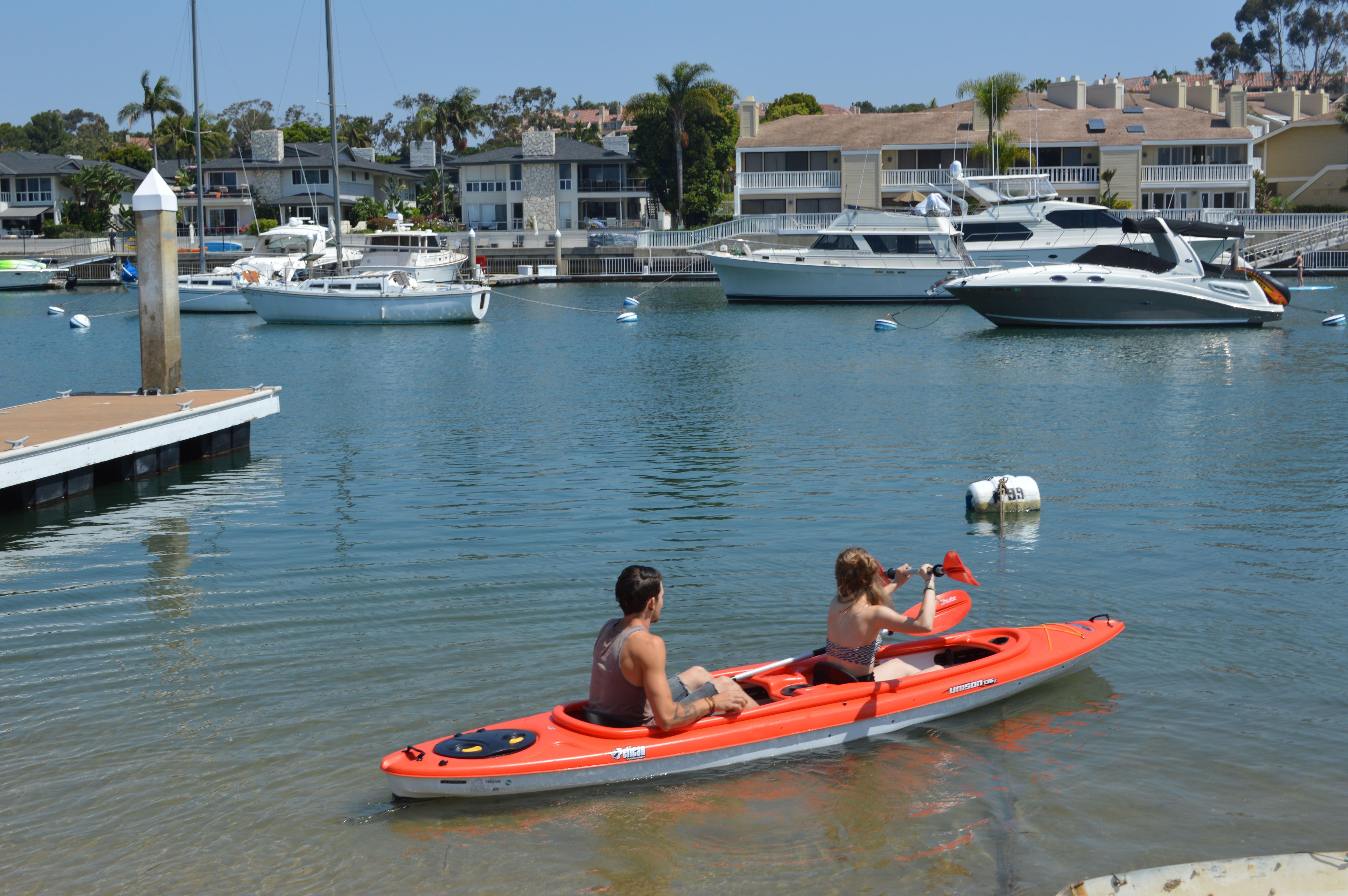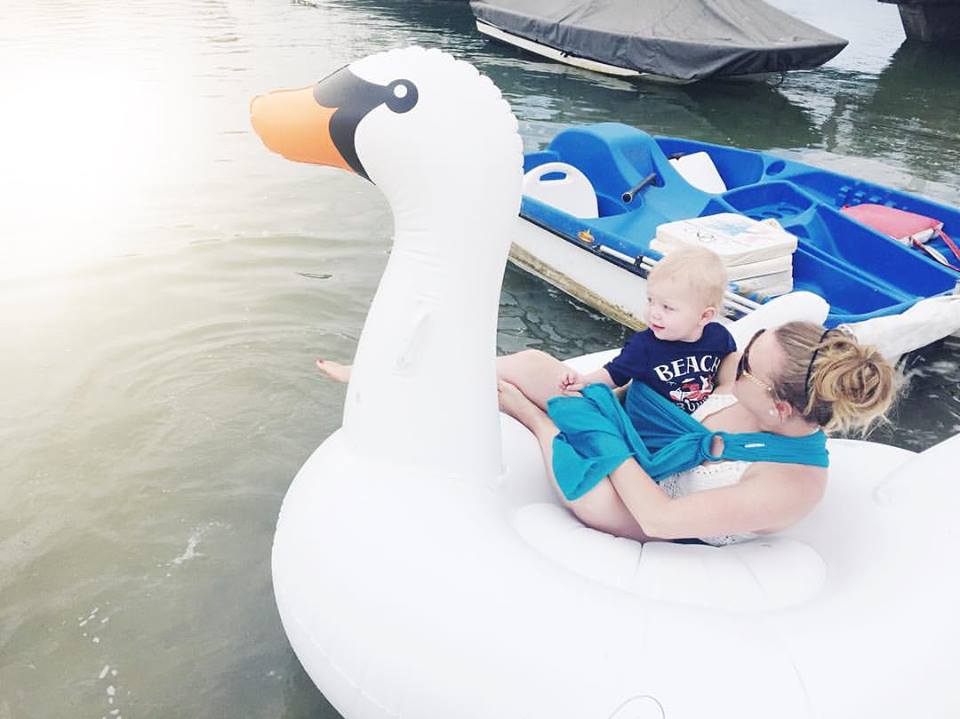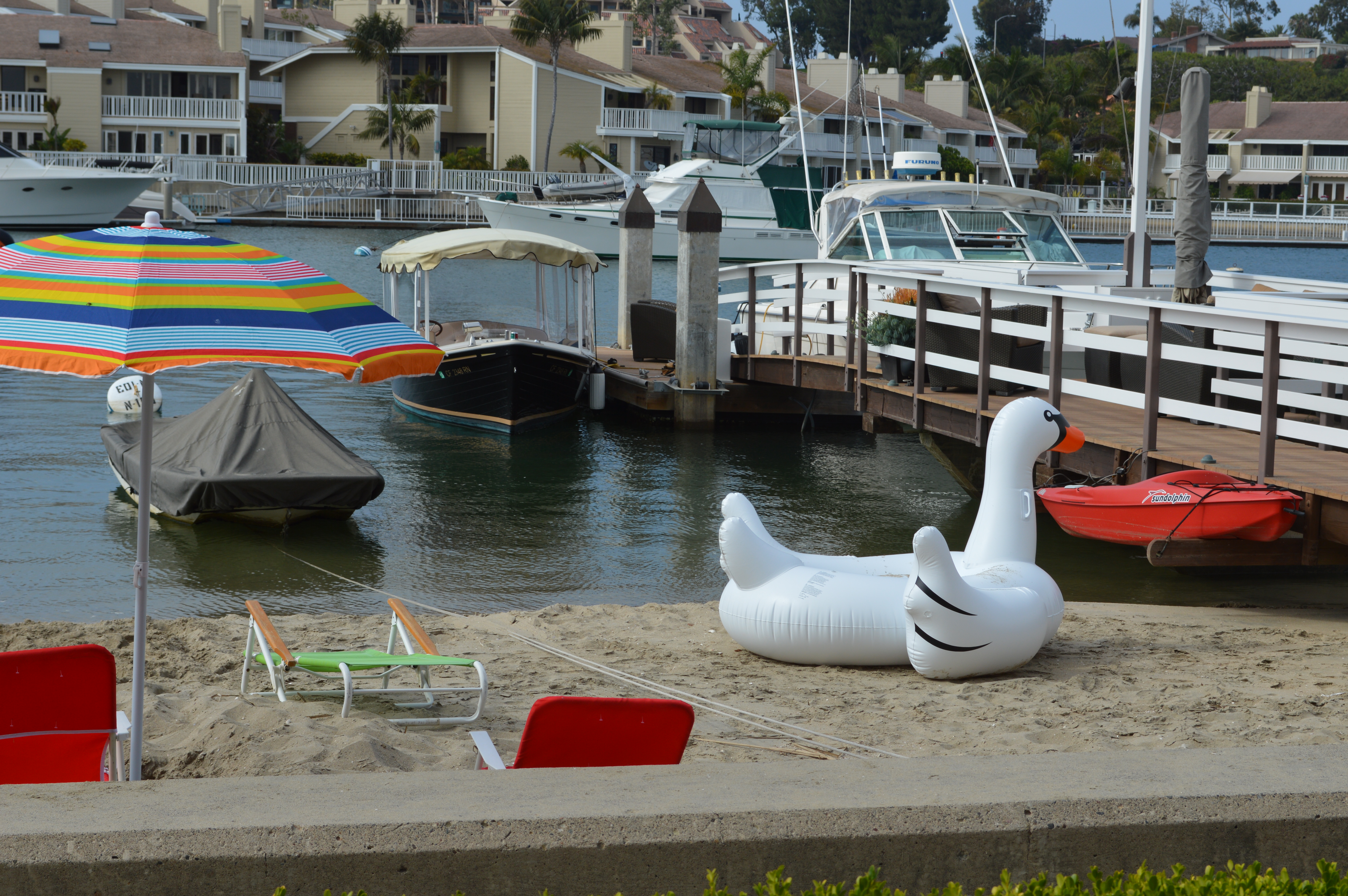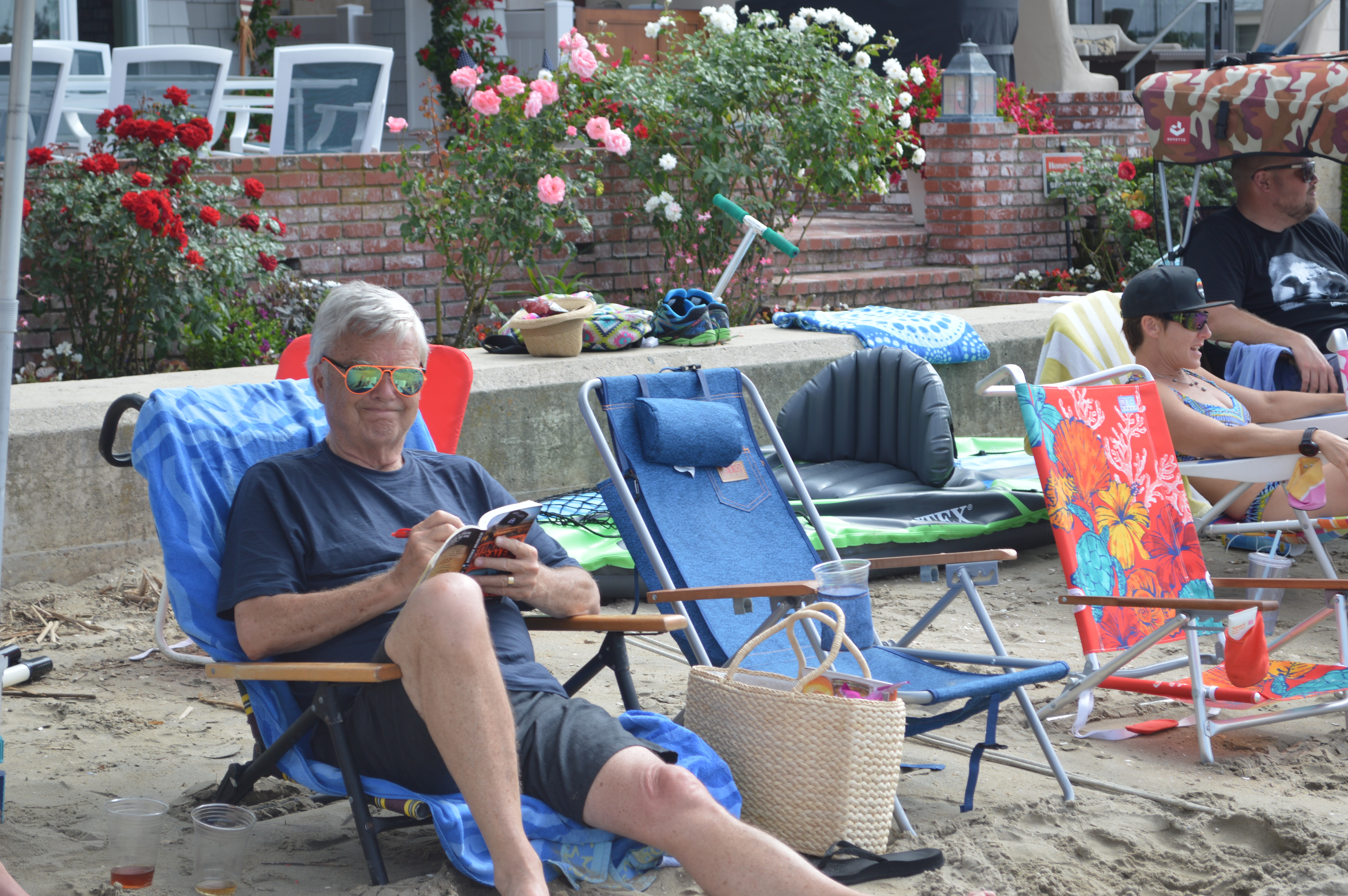 We love our waterproof ring sling from Beachfront Baby!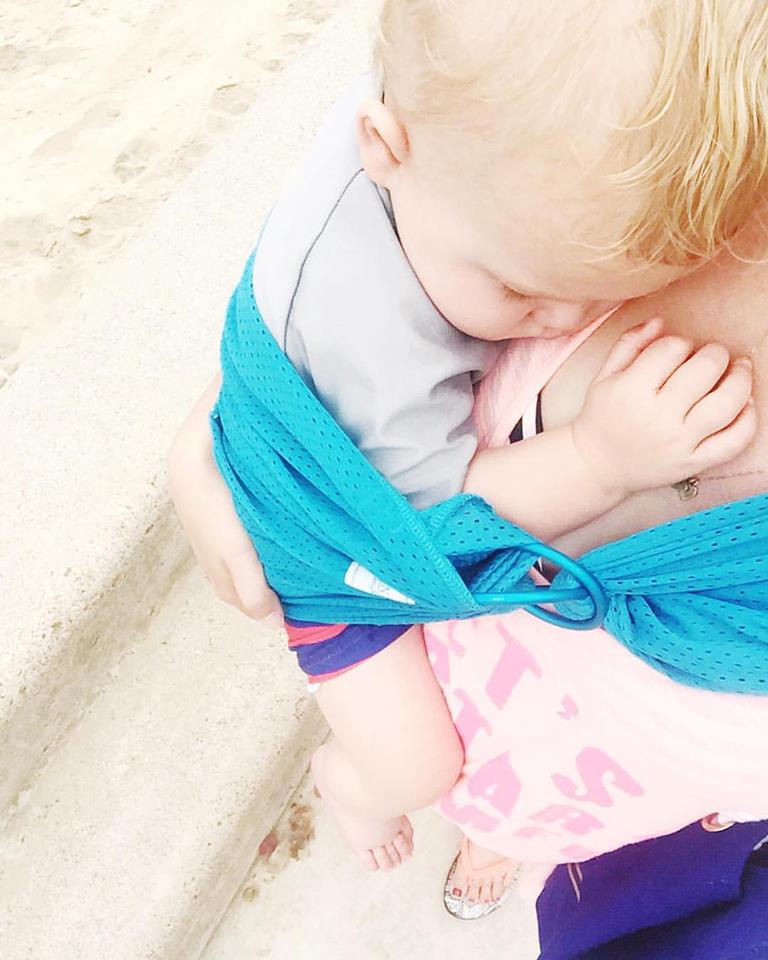 Beach Style
Since we were there for a full week, I brought quite a few swim suits with me. This summer is my first time in a swim suit since having a baby and my style has definitely changed. While I still rocked a bikini a few of the days we were there (stretch marks can't hold me back), I definitely feel more comfortable these days in a high waisted suit or a cute one piece! I used to never wear one pieces but lately, I've been so obsessed with them!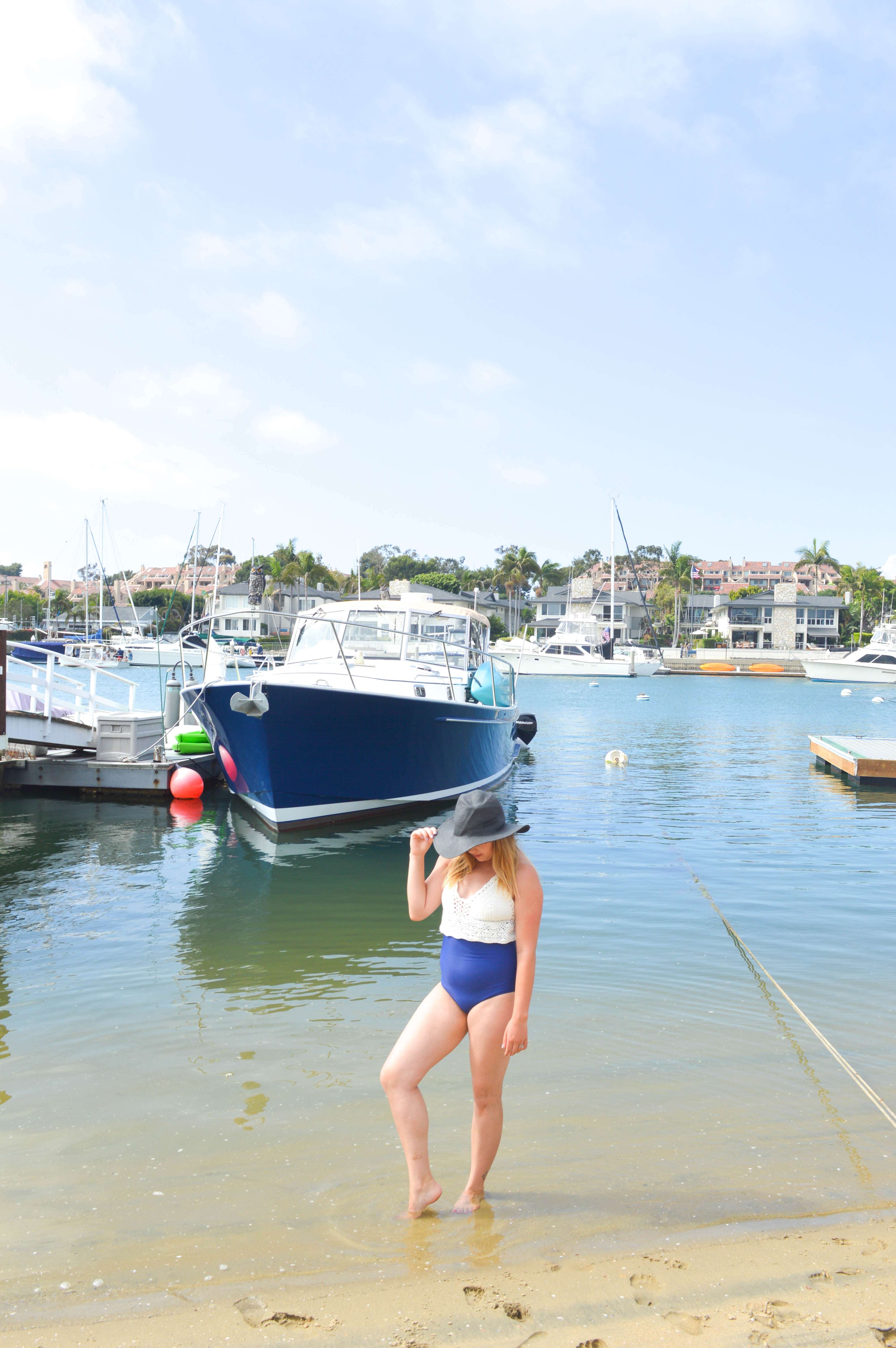 I was so happy to find these adorable suits from Rad Swim! Rad Swim makes adorable one pieces and tankinis, you will die over all of them! I wish I could have had them all! They even offer mommy and me suits which I will definitely be taking advantage of if I am ever blessed with a little girl. They are adorable! I went with this crochet one because it was unique and so stylish!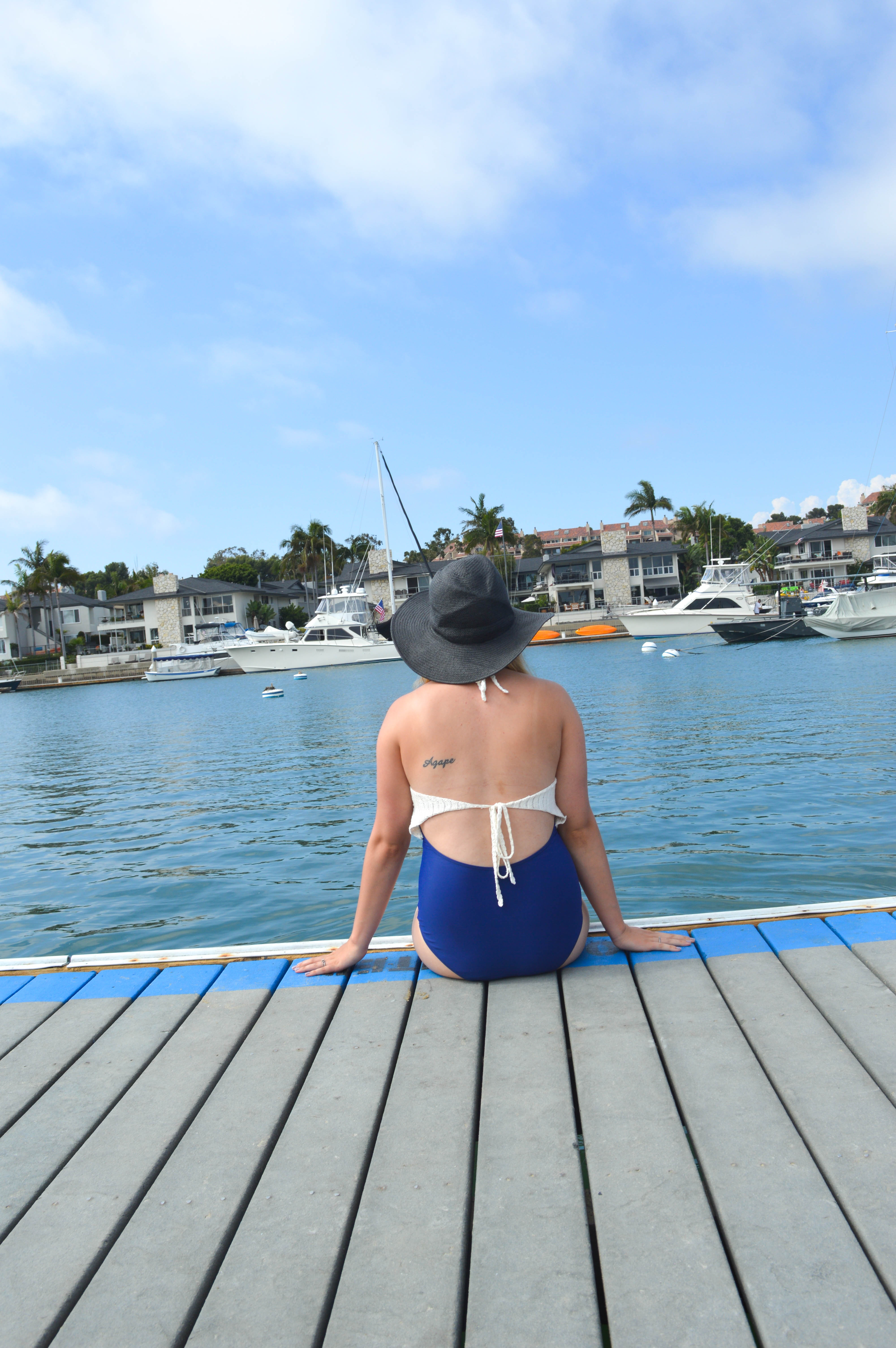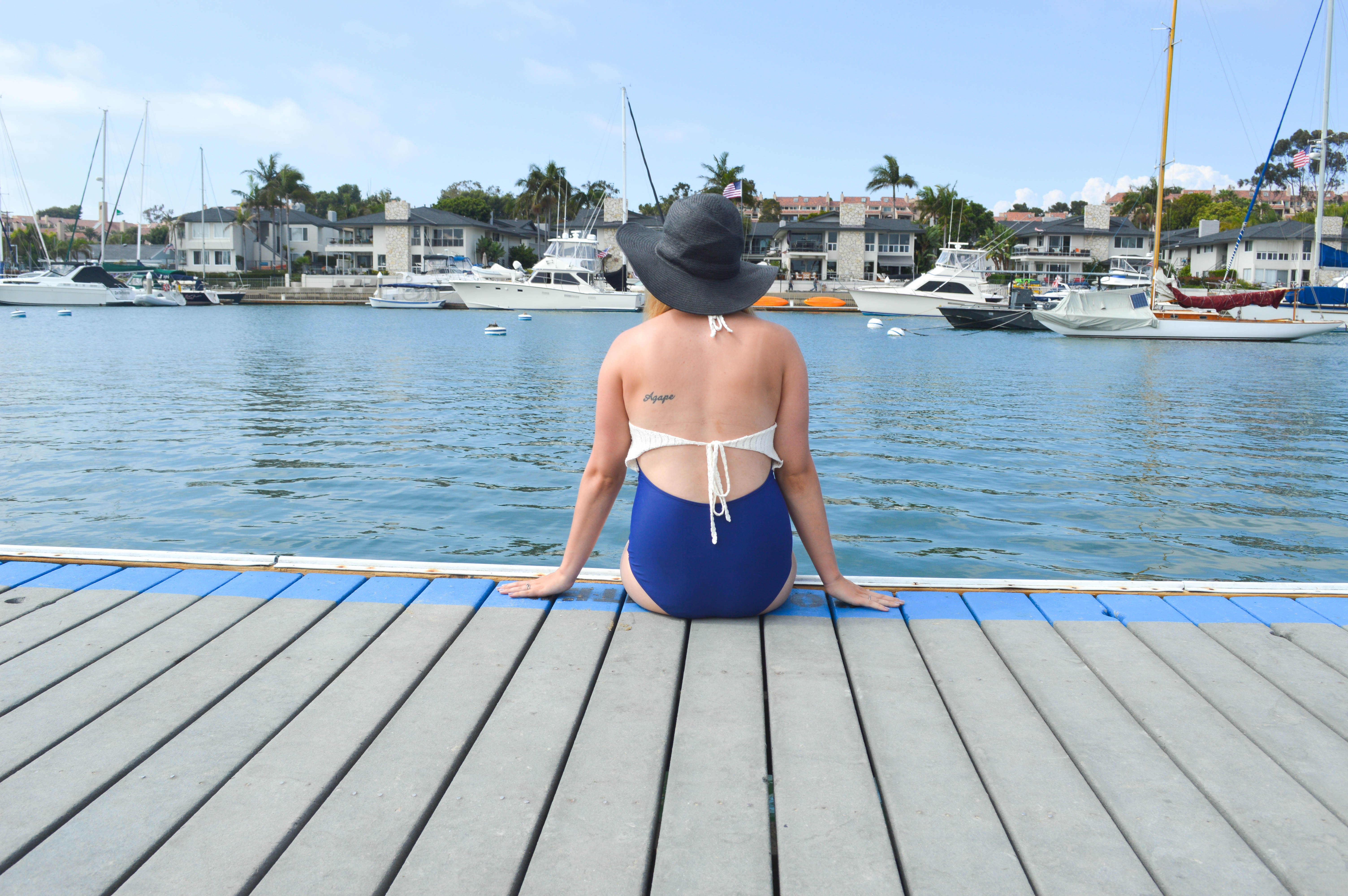 Since becoming a mom it is important to me that I don't give up my sense of style. Covering up a little bit more doesn't mean you have to be frumpy! Rad Swim has beautiful one pieces, tankinis, board shorts, and coverups, perfect for any stylish mama. They are both modest and beautiful. I will be shopping at Rad Swim for years to come! Be sure to check them out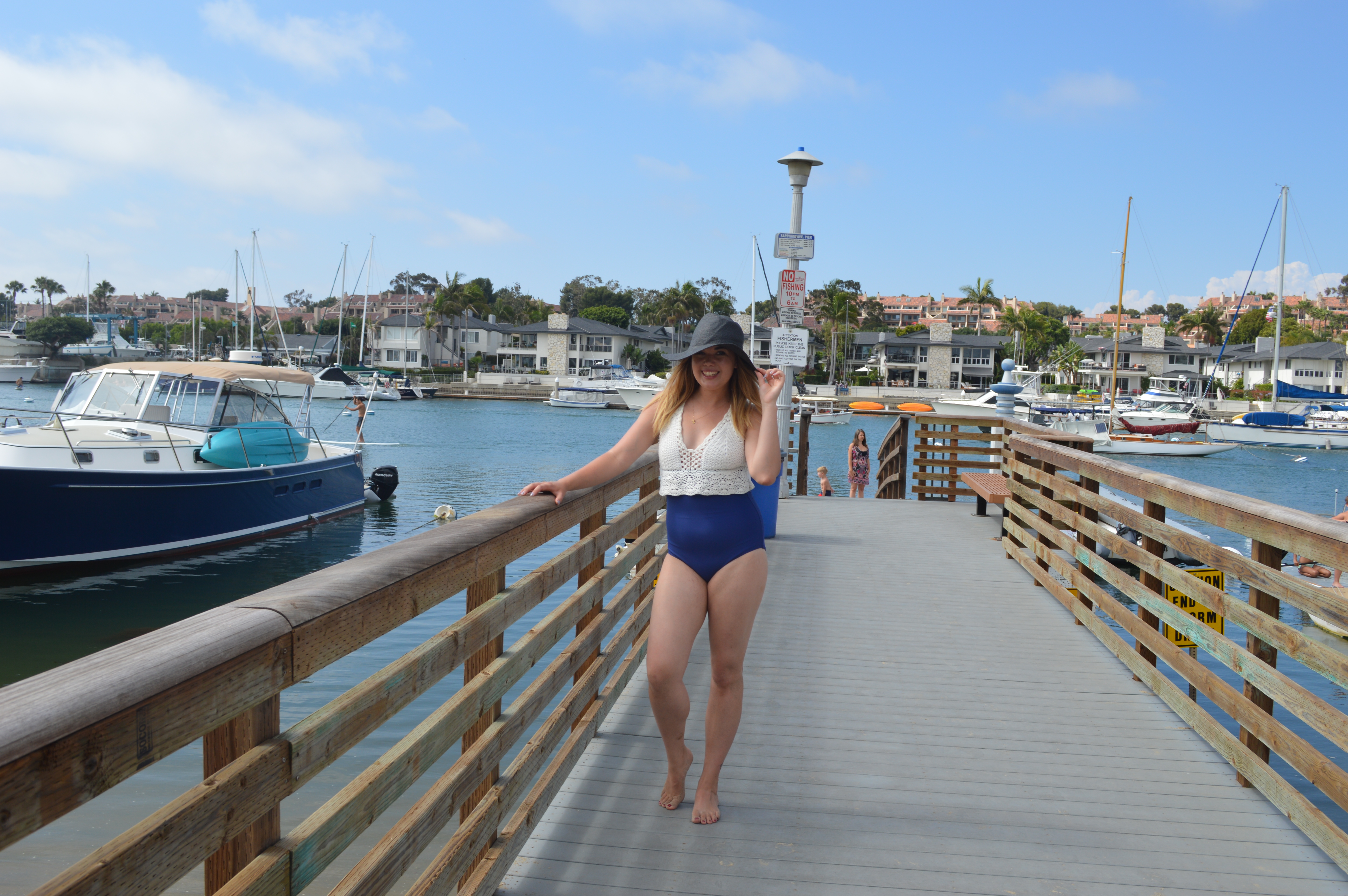 | Shop | Instagram | Facebook | Twitter |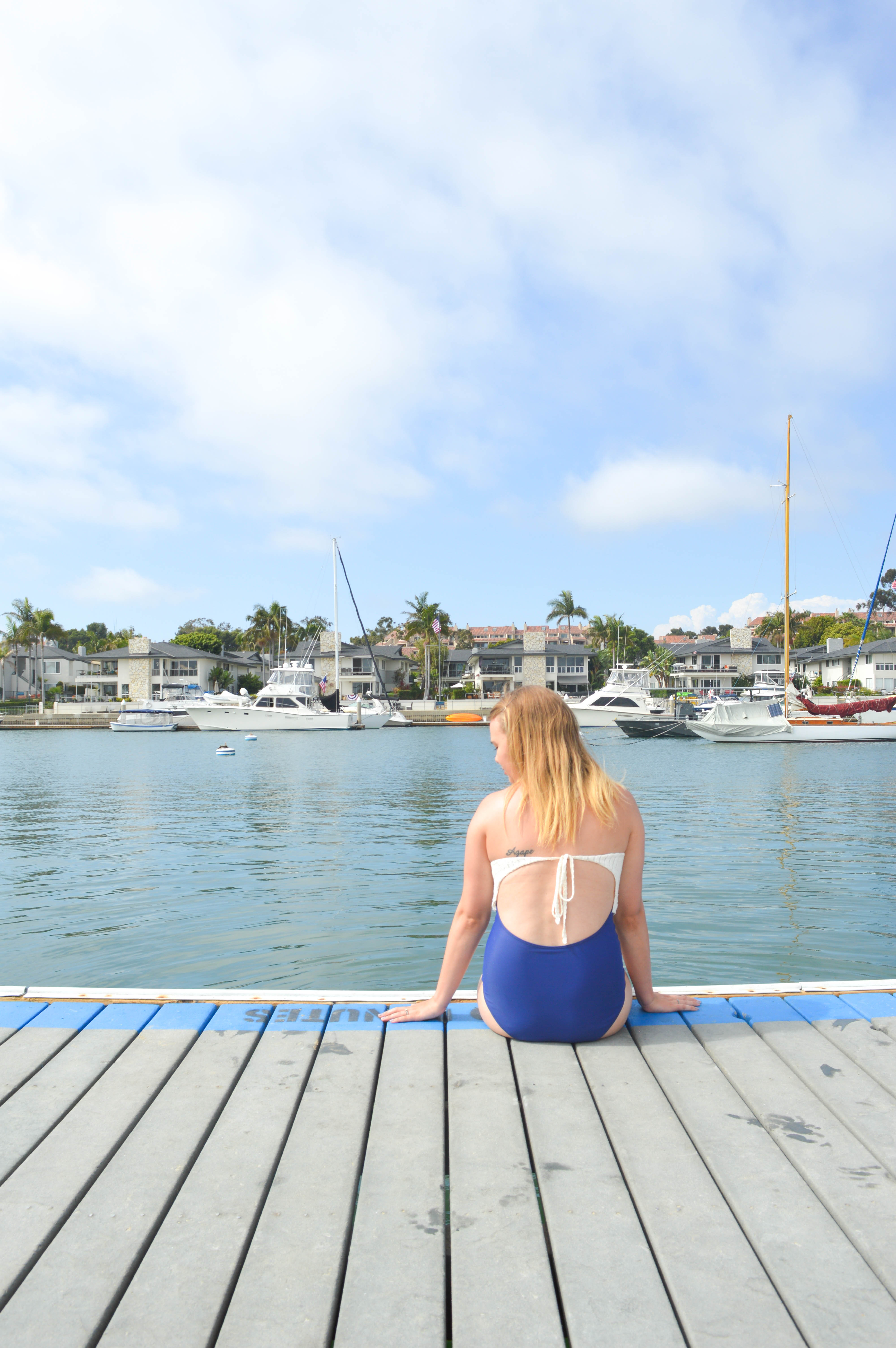 I loved walking in to to town to get breakfast and coffee in the morning. There was an incredible juice bar that served yummy cold pressed juice, smoothies, and acai bowls. The little town is one of my favorite parts of the island. The shops and restaurants are all so cute and darling! There was this really fun shop called Sinfulicious where you could create your own bath bombs, lotions, salt scrubs, and more! I went twice!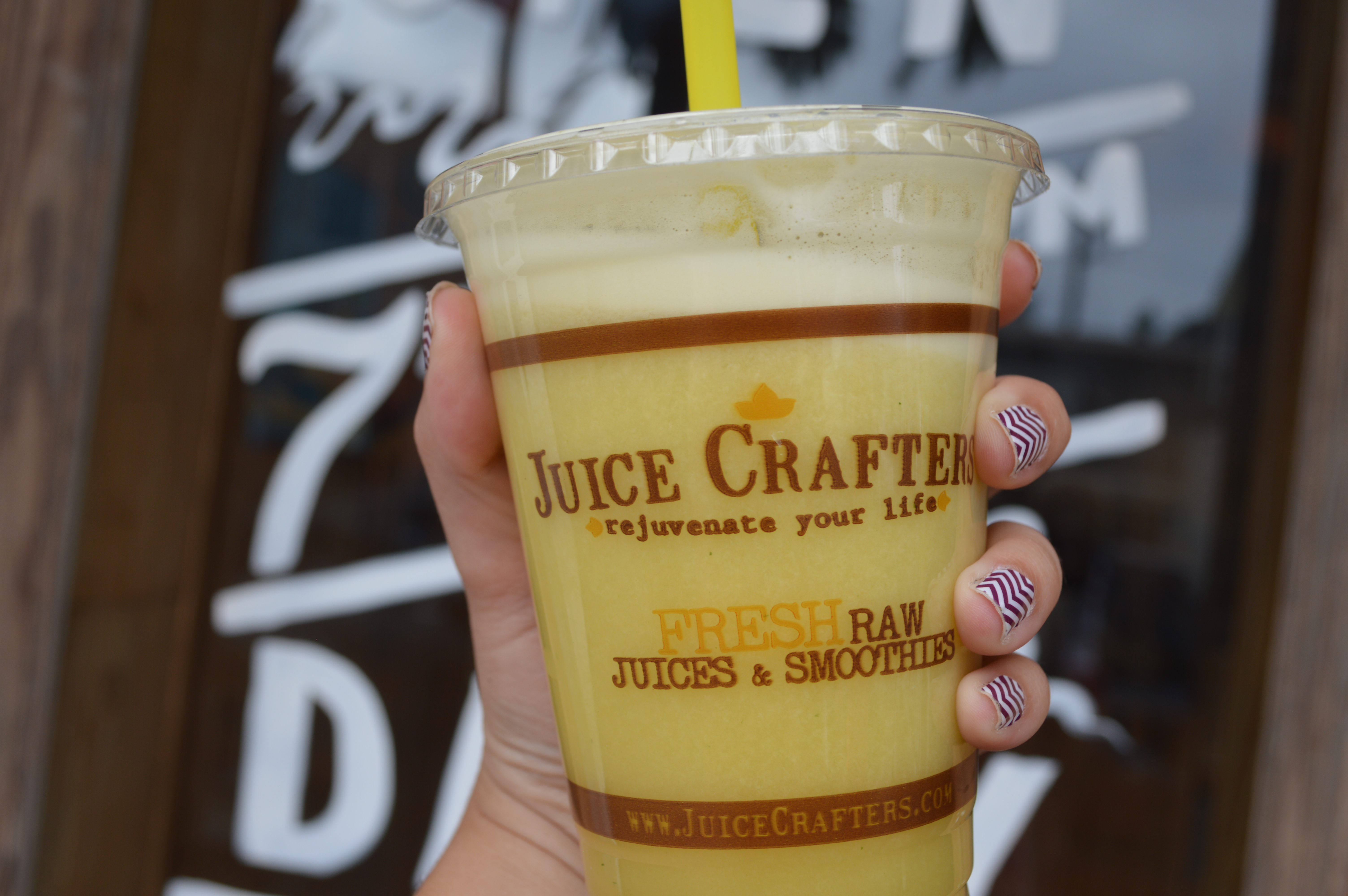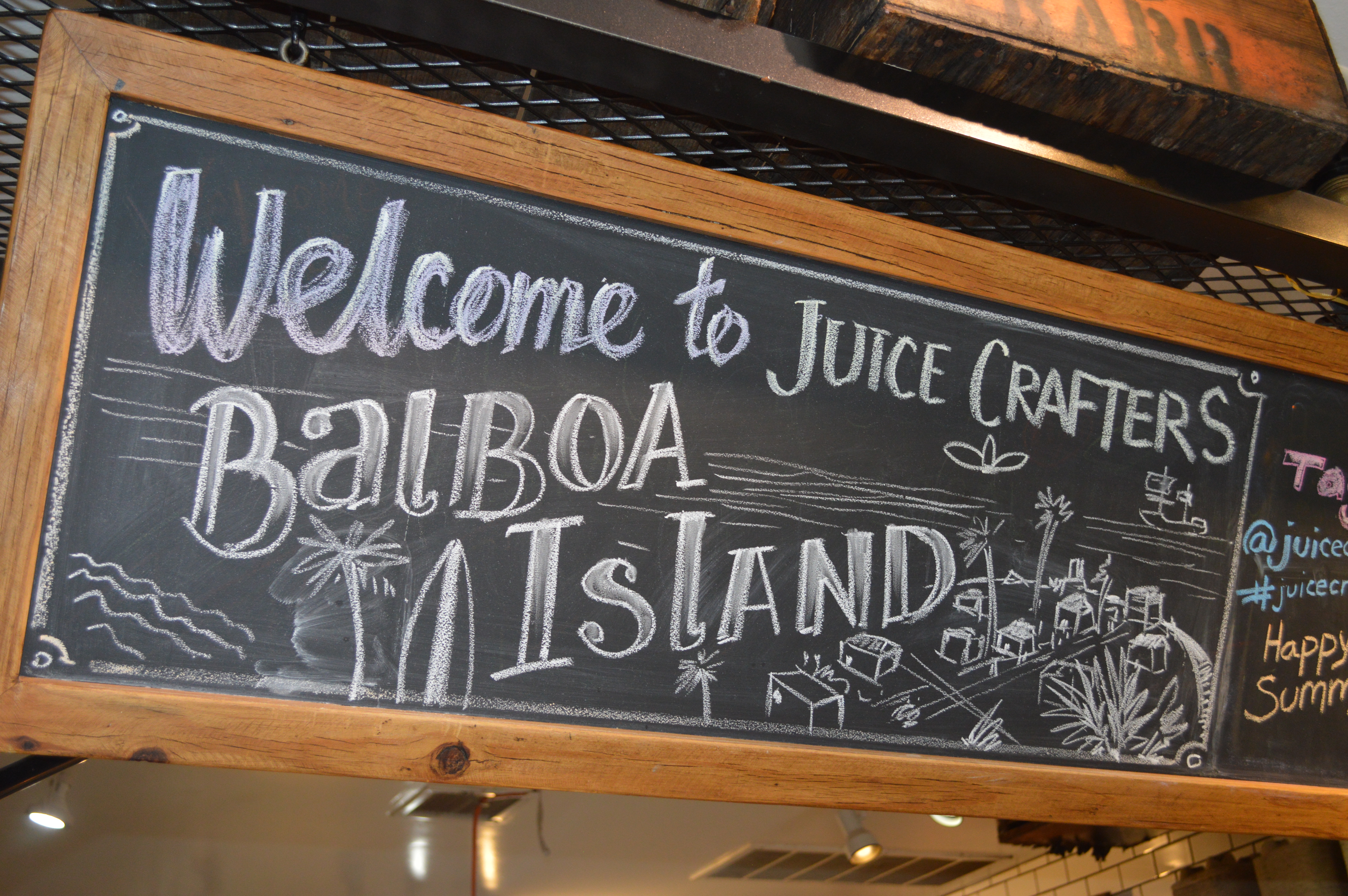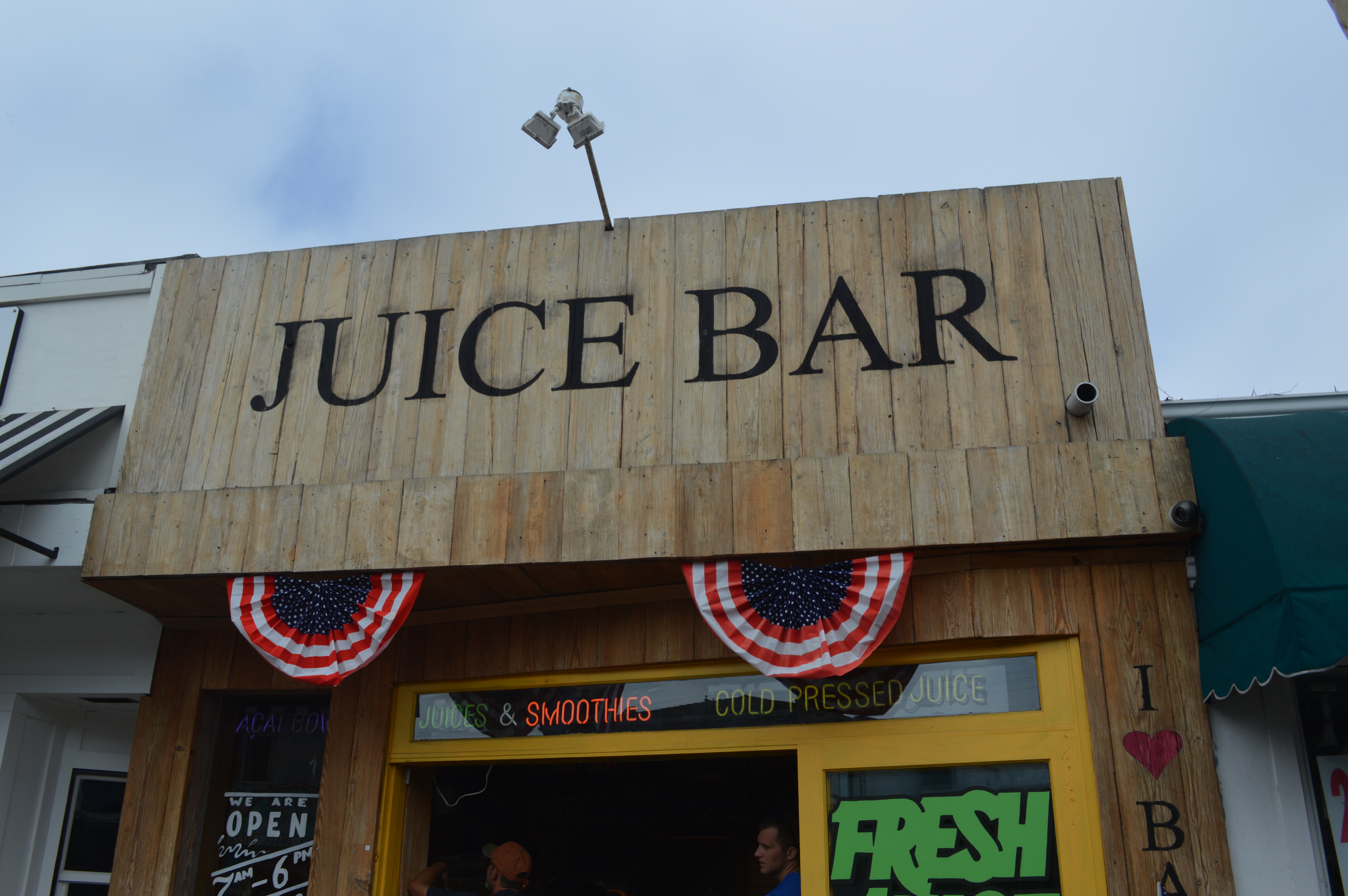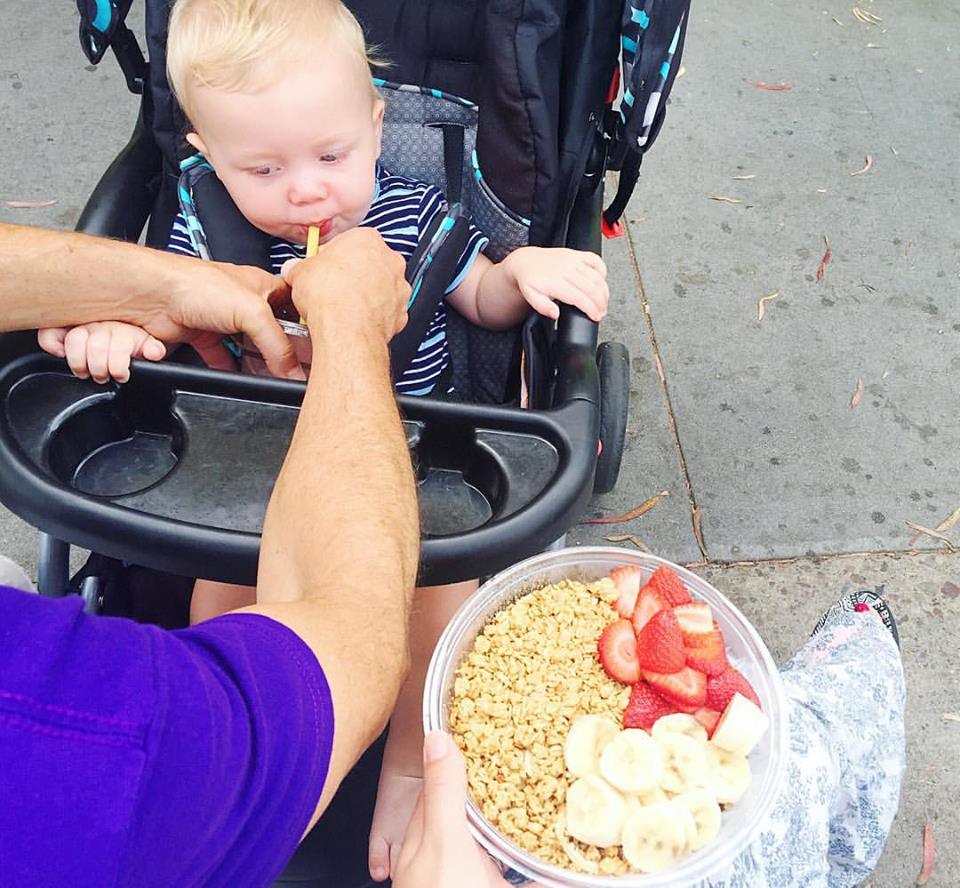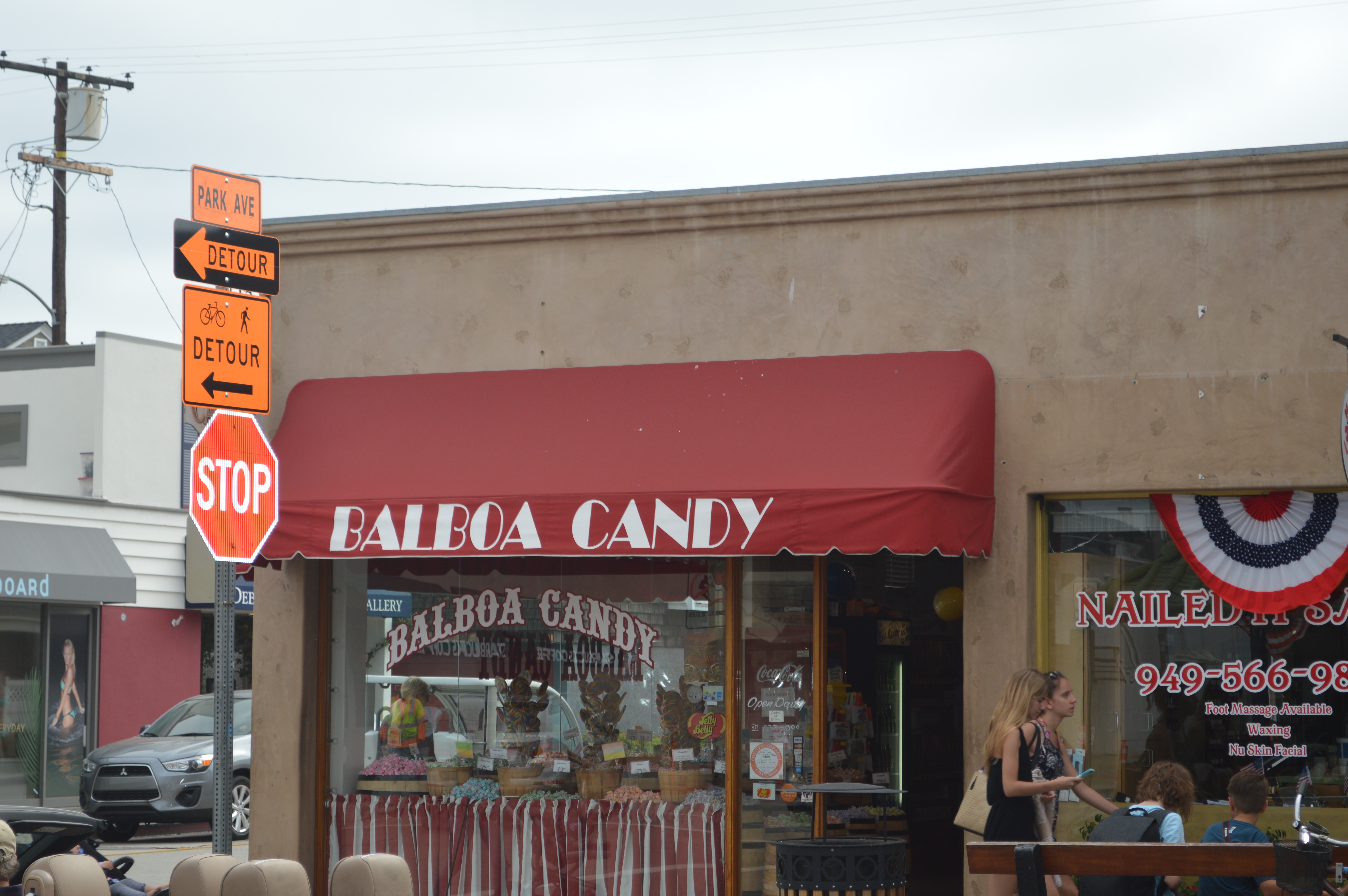 One night, we went across the ferry to a place called the fun zone. It has a ferris wheel, an arcade, shops, funnel cakes, churros, and more! We had so much fun playing in the arcade and riding the ferris wheel. You can see the bay and the whole island from the top, it's gorgeous.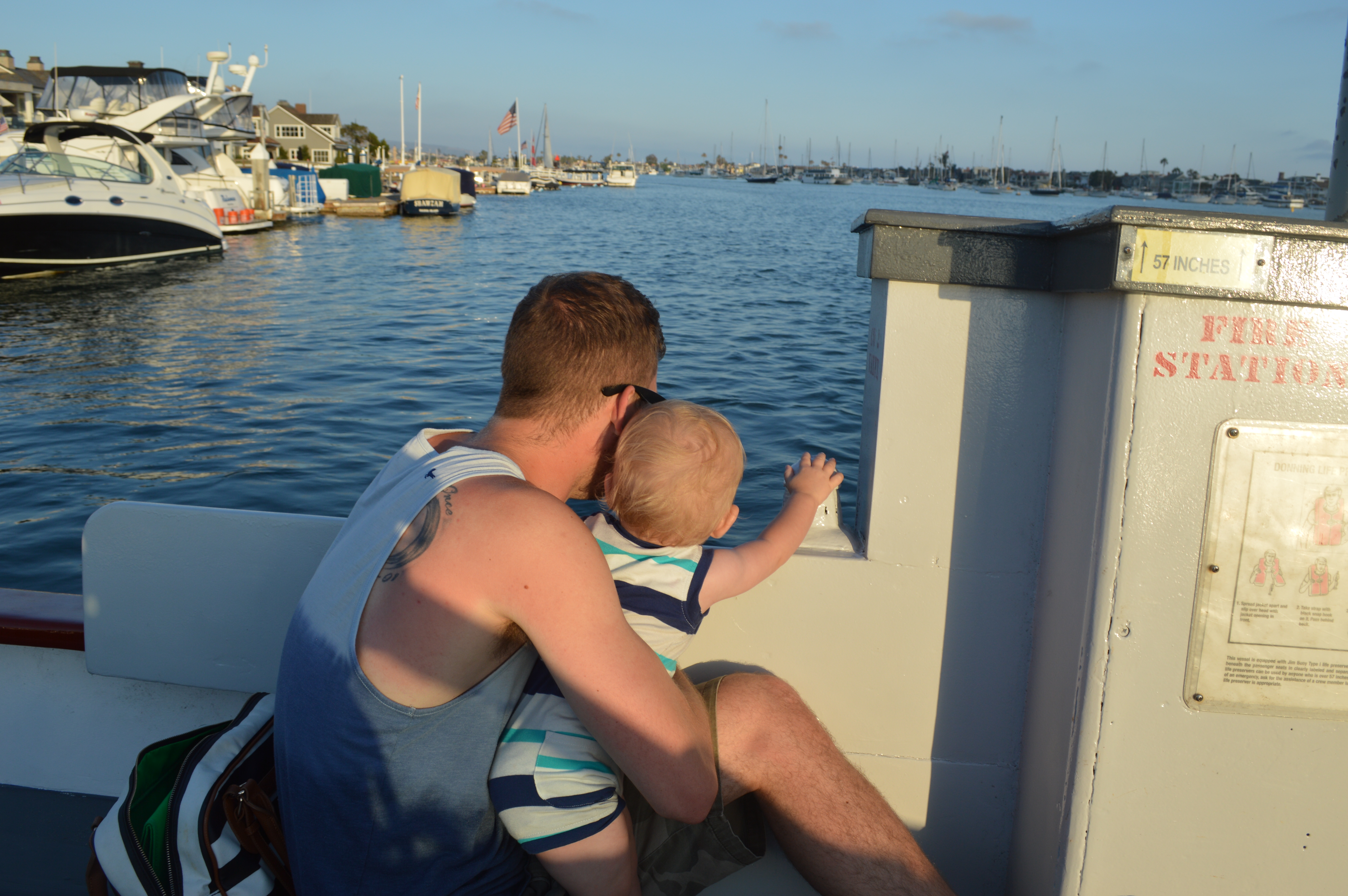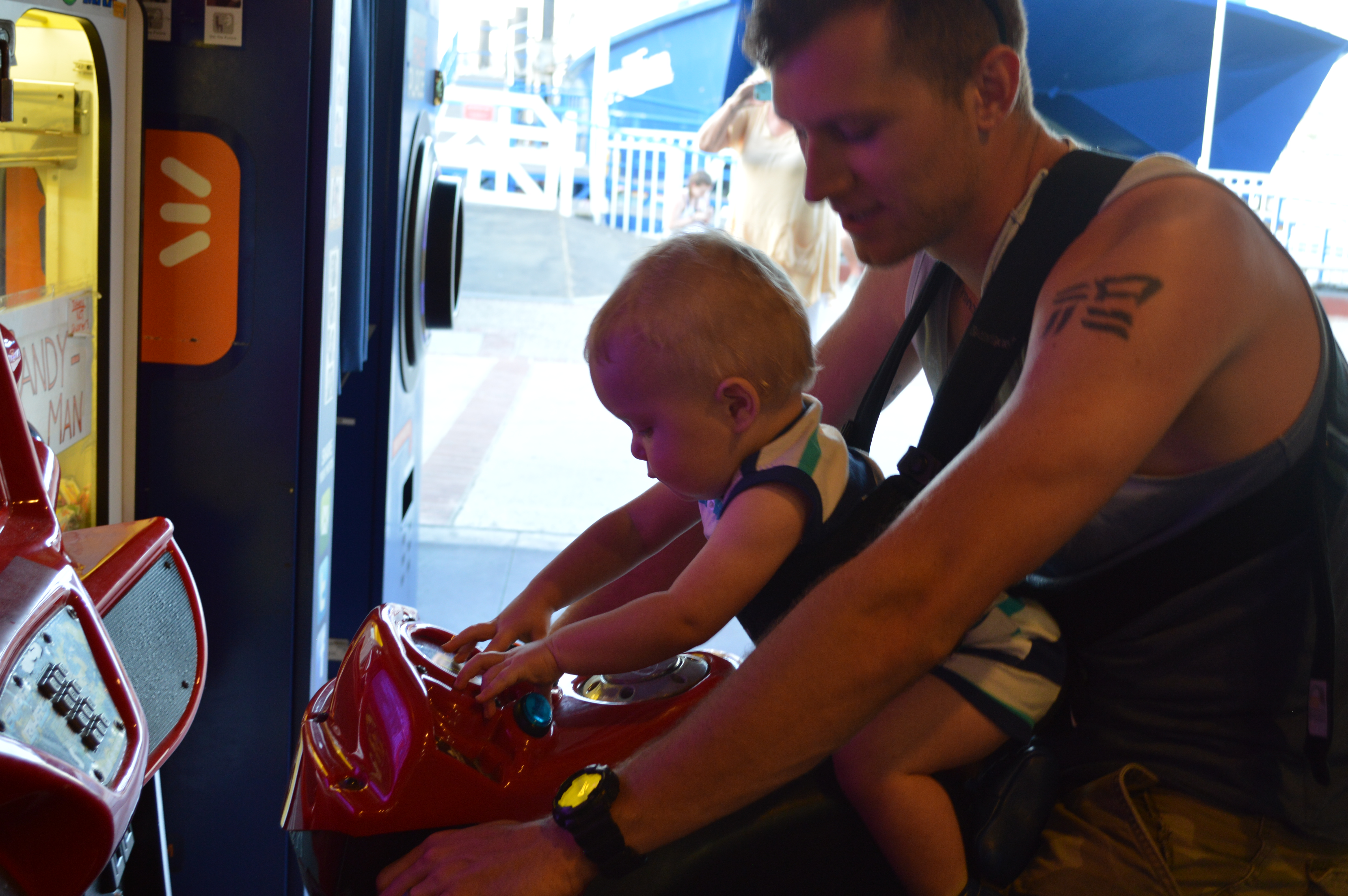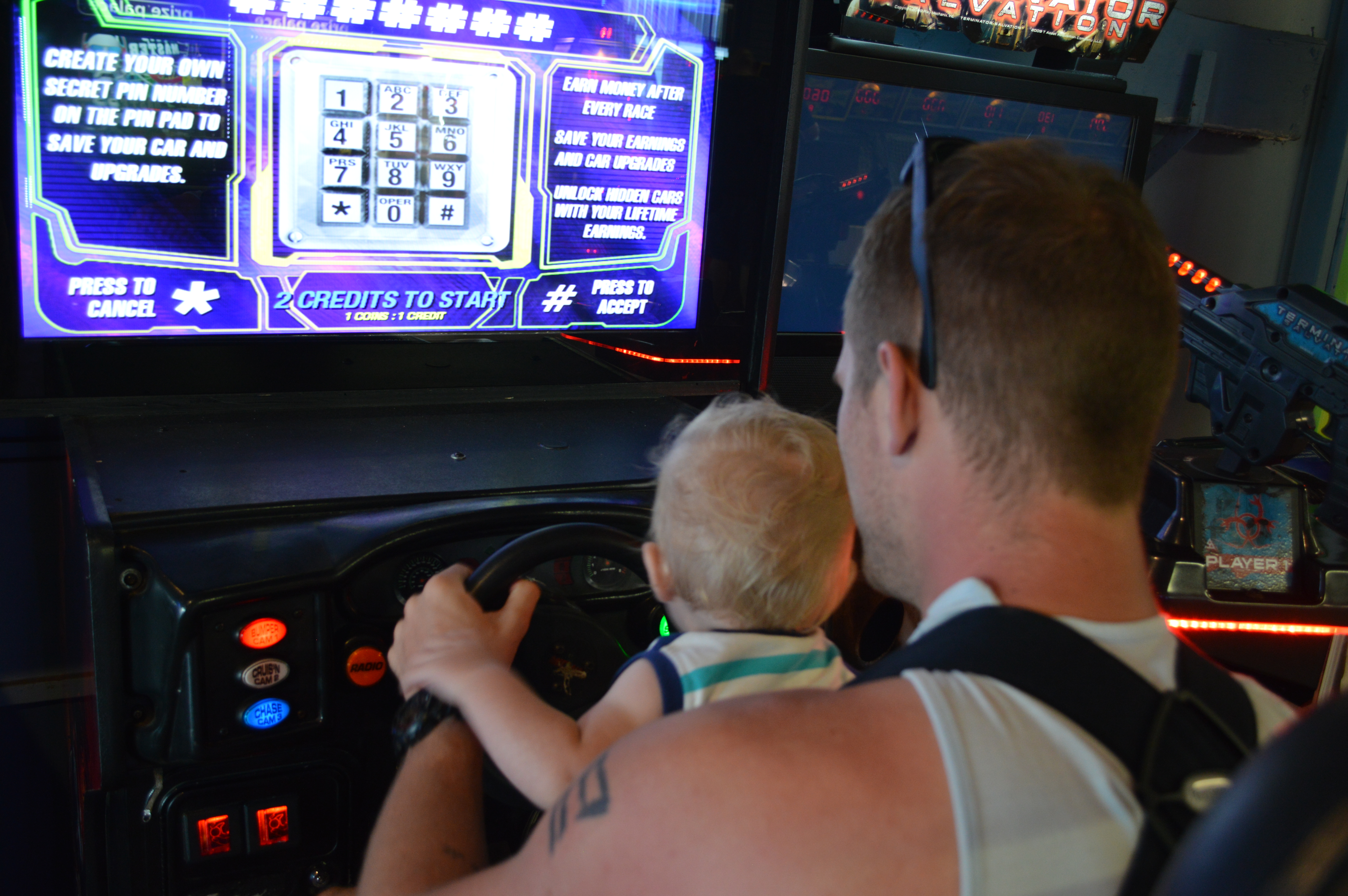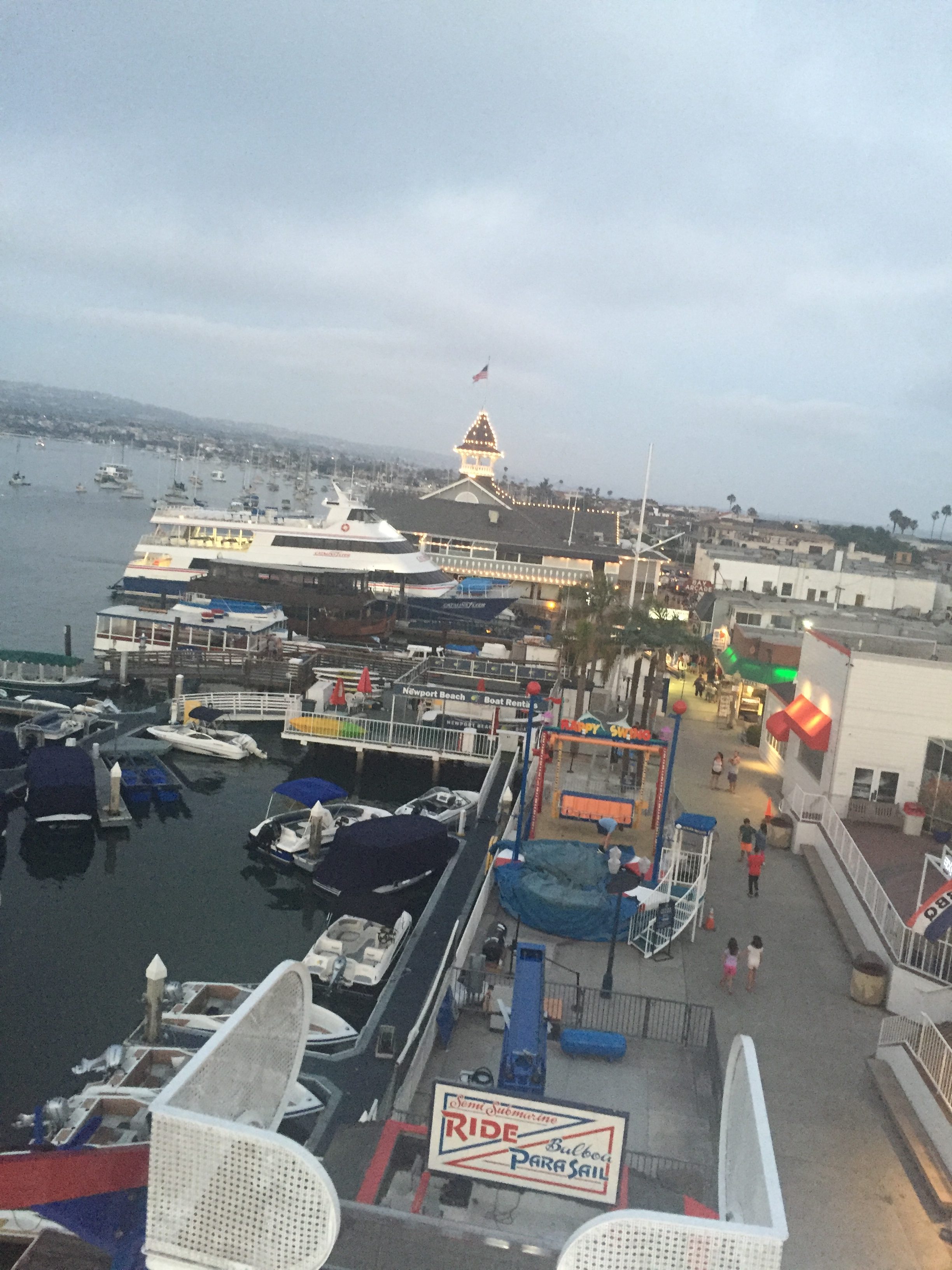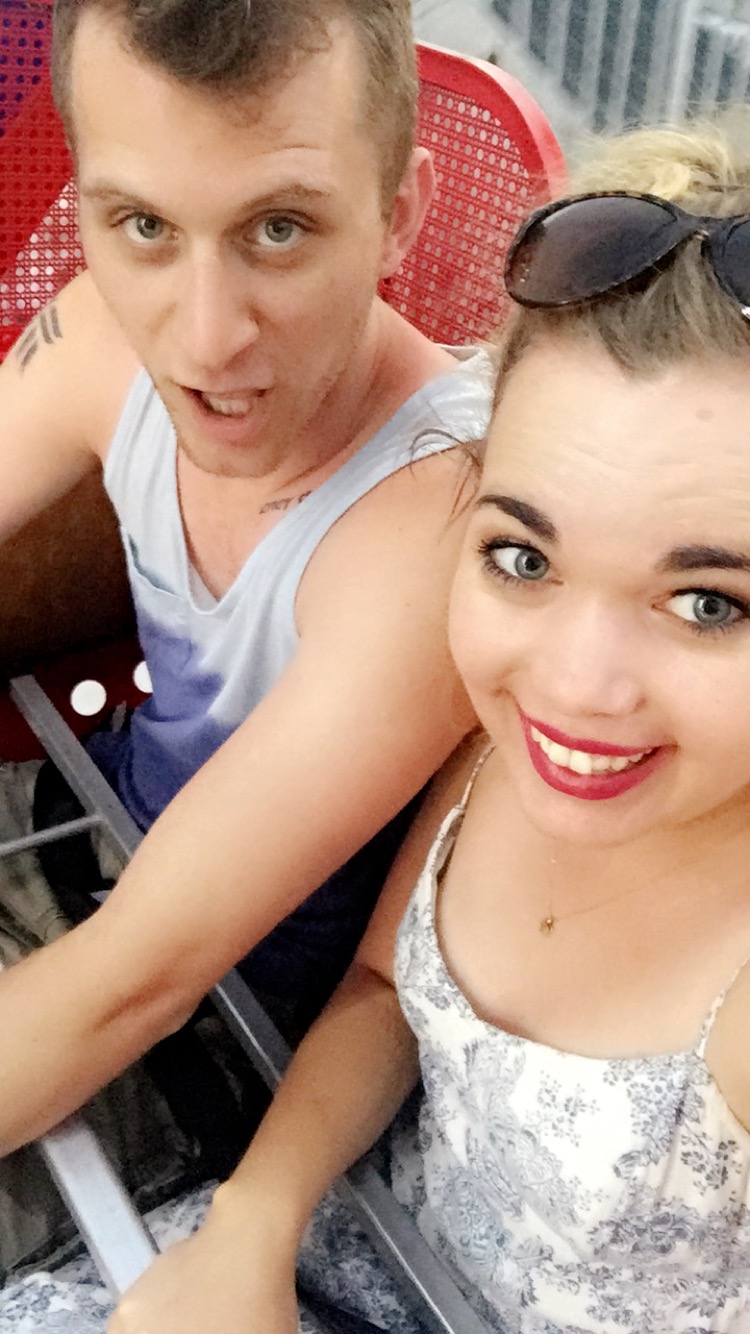 Almost every night we walked into town to get Balboa Bars. Balboa Bars are ice cream bars on a stick, dipped in chocolate and whatever toppings you want! They also do it wit h frozen bananas, and cheesecake! They make them fresh in front of you and they're so good! So good that while Kurtis and I were on our babymoon in San Diego (read about that here), I made him drive me up to Balboa Island (almost 2 hours), just to get one. Of course we also spent the day walking the shops and putting our toes in the sand, but the pregnancy cravings were real, y'all.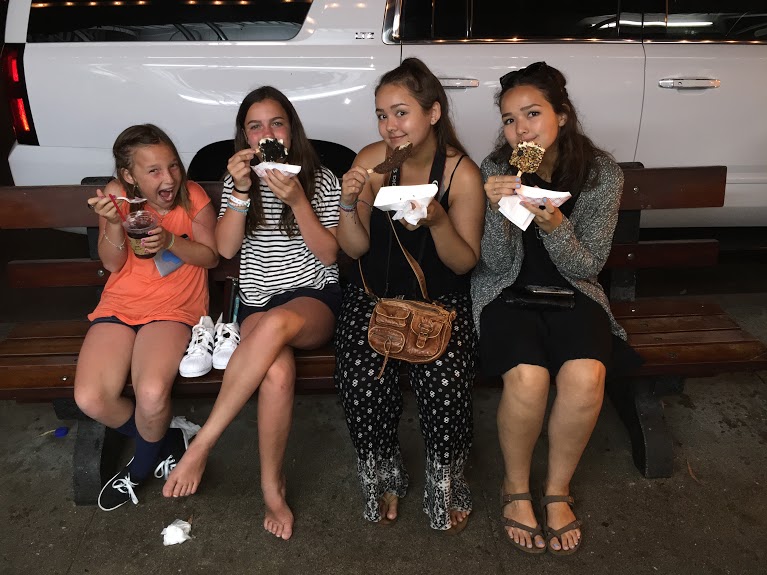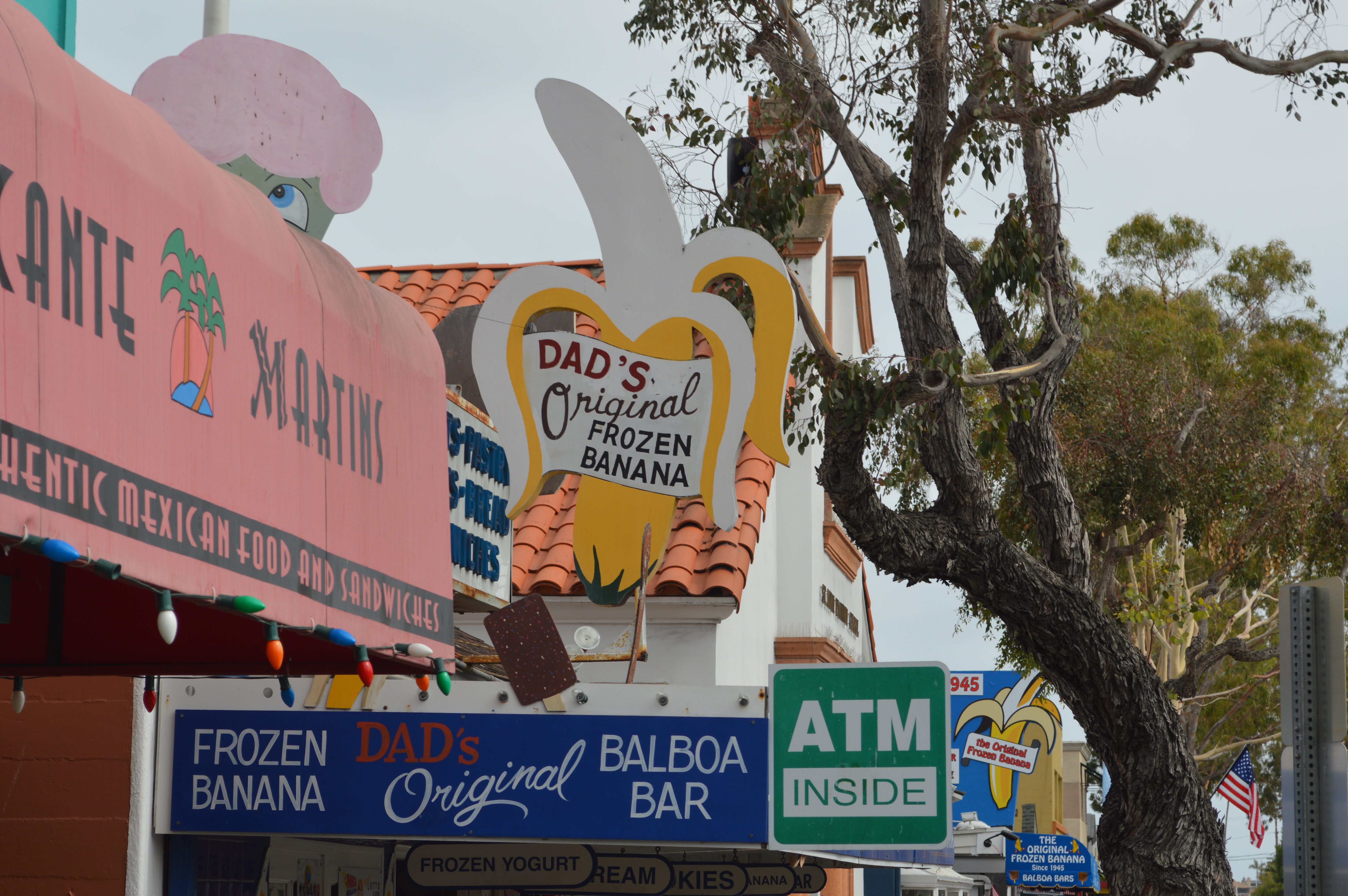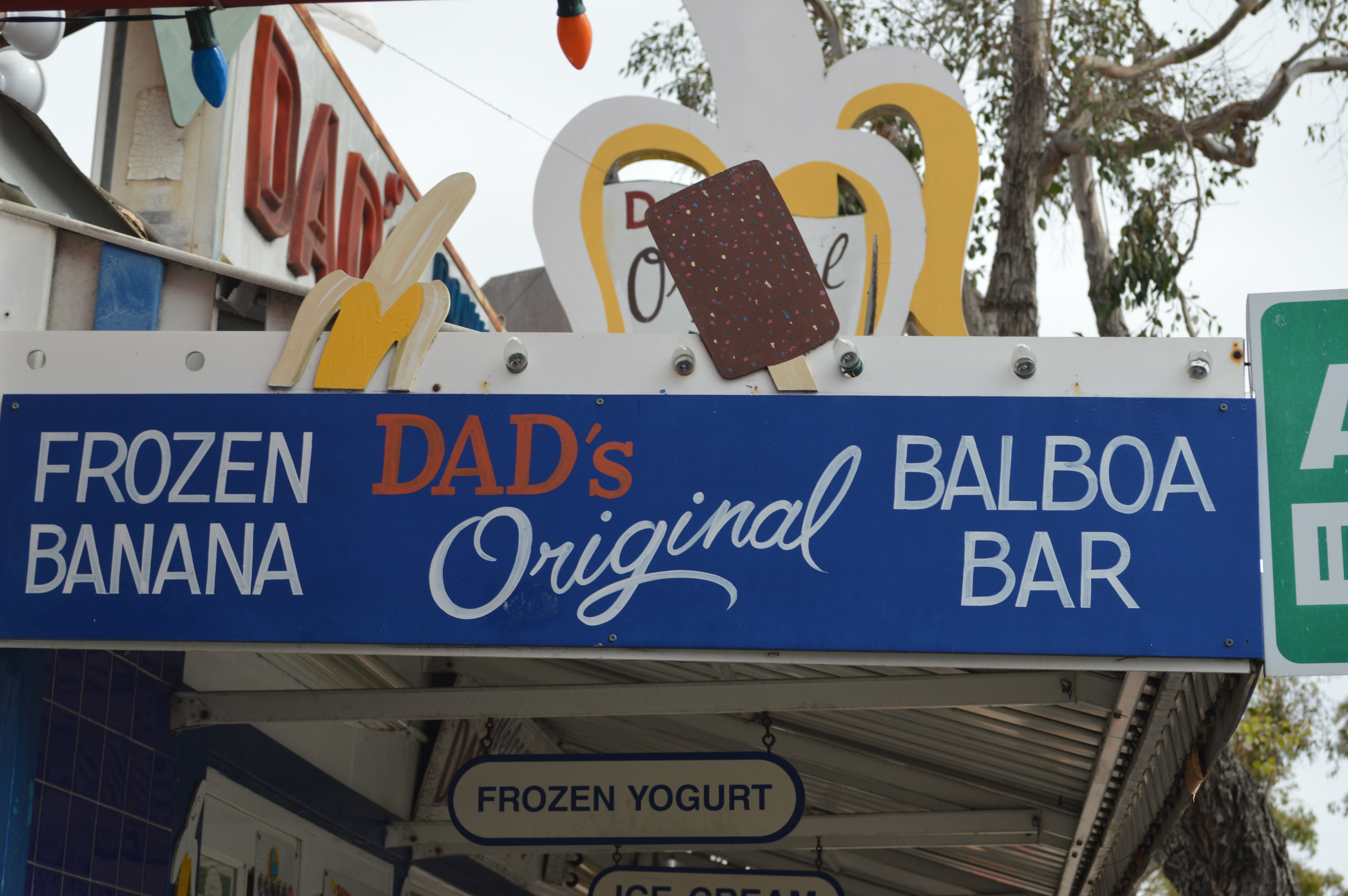 (Have you ever seen the tv show Arrested Development? "There's always money in the banana stand!" It's based off the banana stands on Balboa!)
We ate dinner together potluck style almost every night. Sawyer turned one while we were out there and we had such a fun family party for him!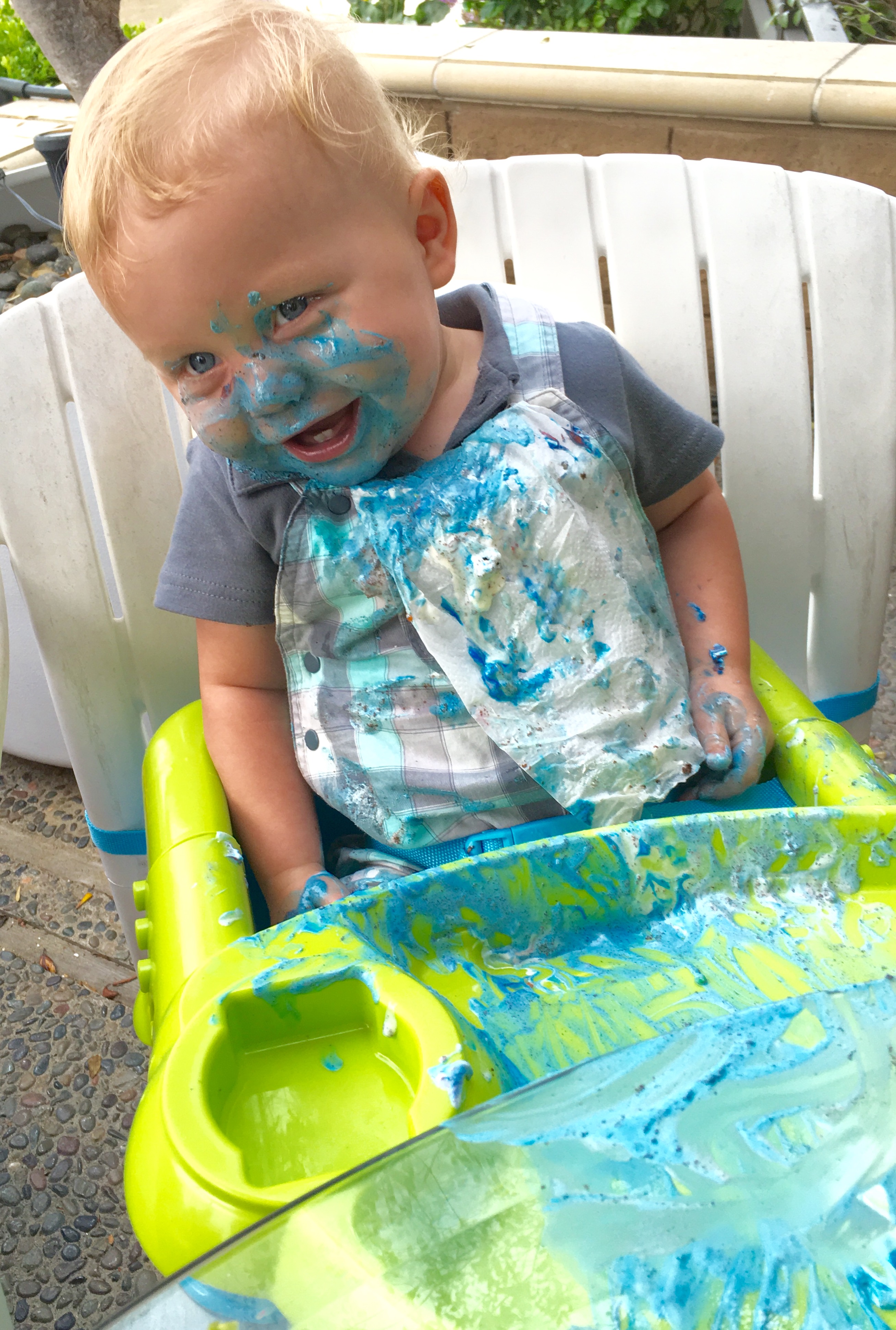 One night, my grandparents took all their kids out to dinner to celebrate the anniversary, leaving us grandkids on our own. It was the perfect opportunity to do one of my favorite things, eat dinner at Ruby's on the pier!
We took the ferry across the bay over to the "real" beach. There's a super long pier on the water and at the end is a restaurant. Ruby's! The food isn't anything special (burgers), but eating on the water is so, so fun! We took Sawyer and he had a blast eating puffs and french fries and watching the waves.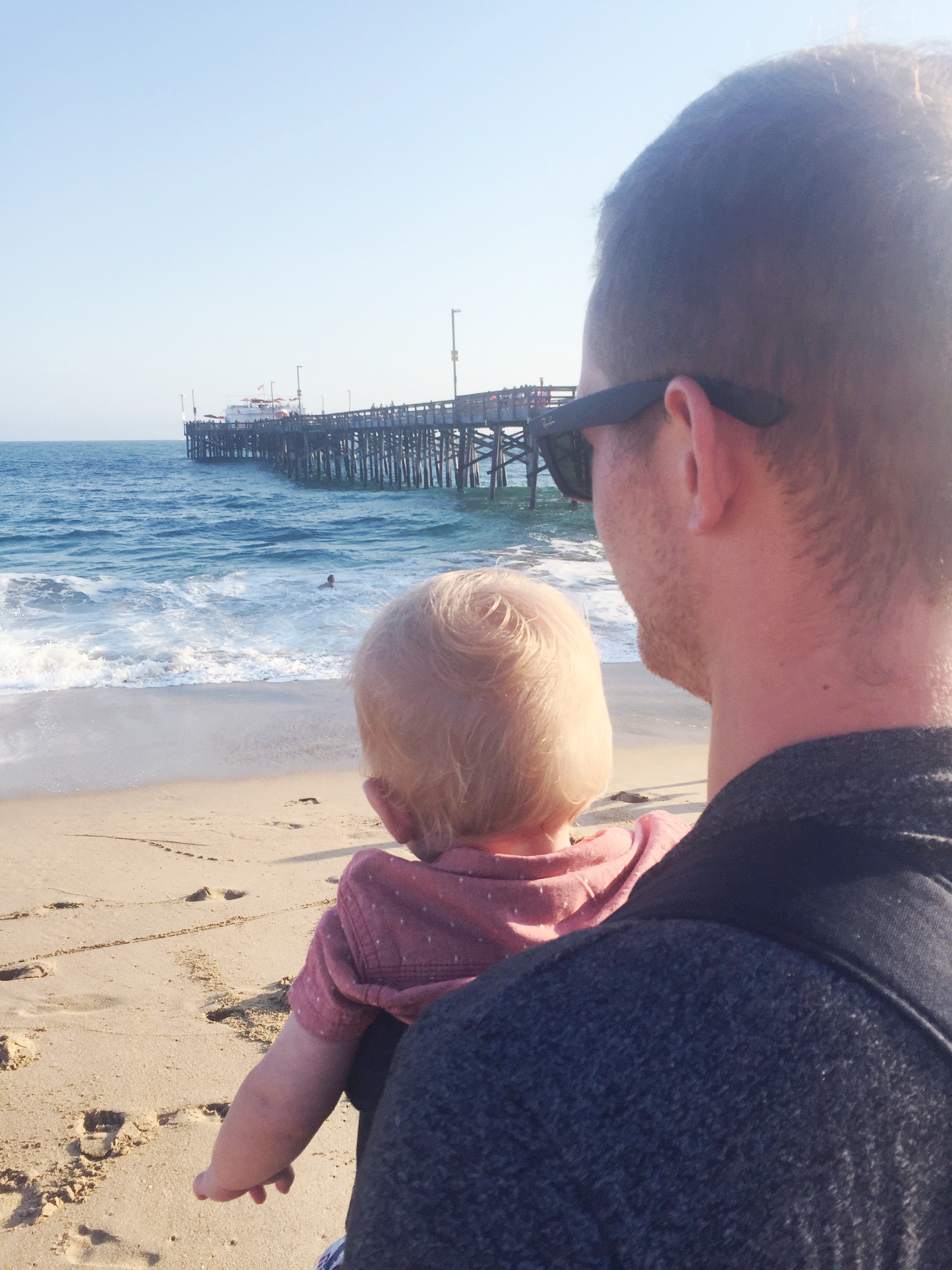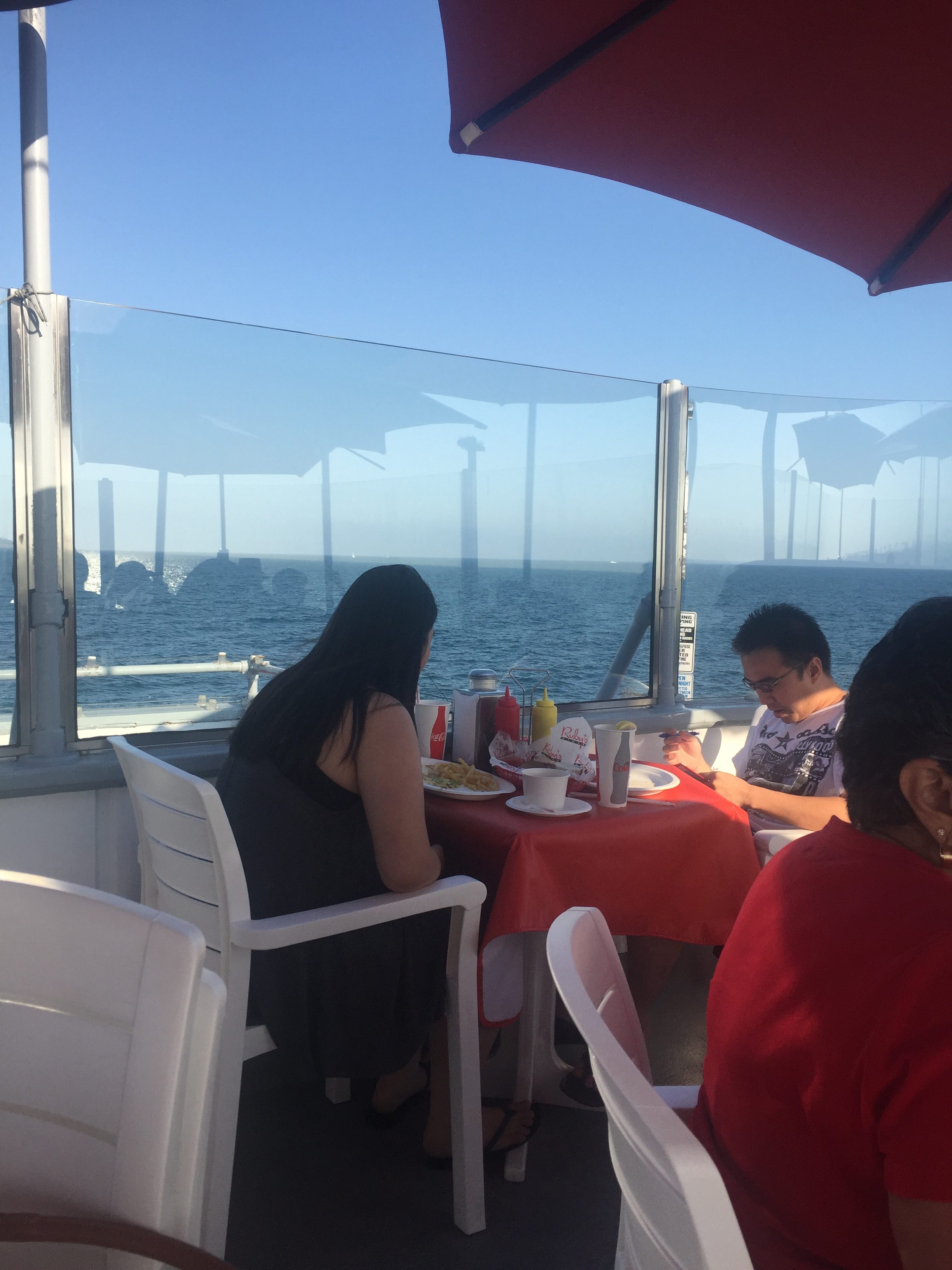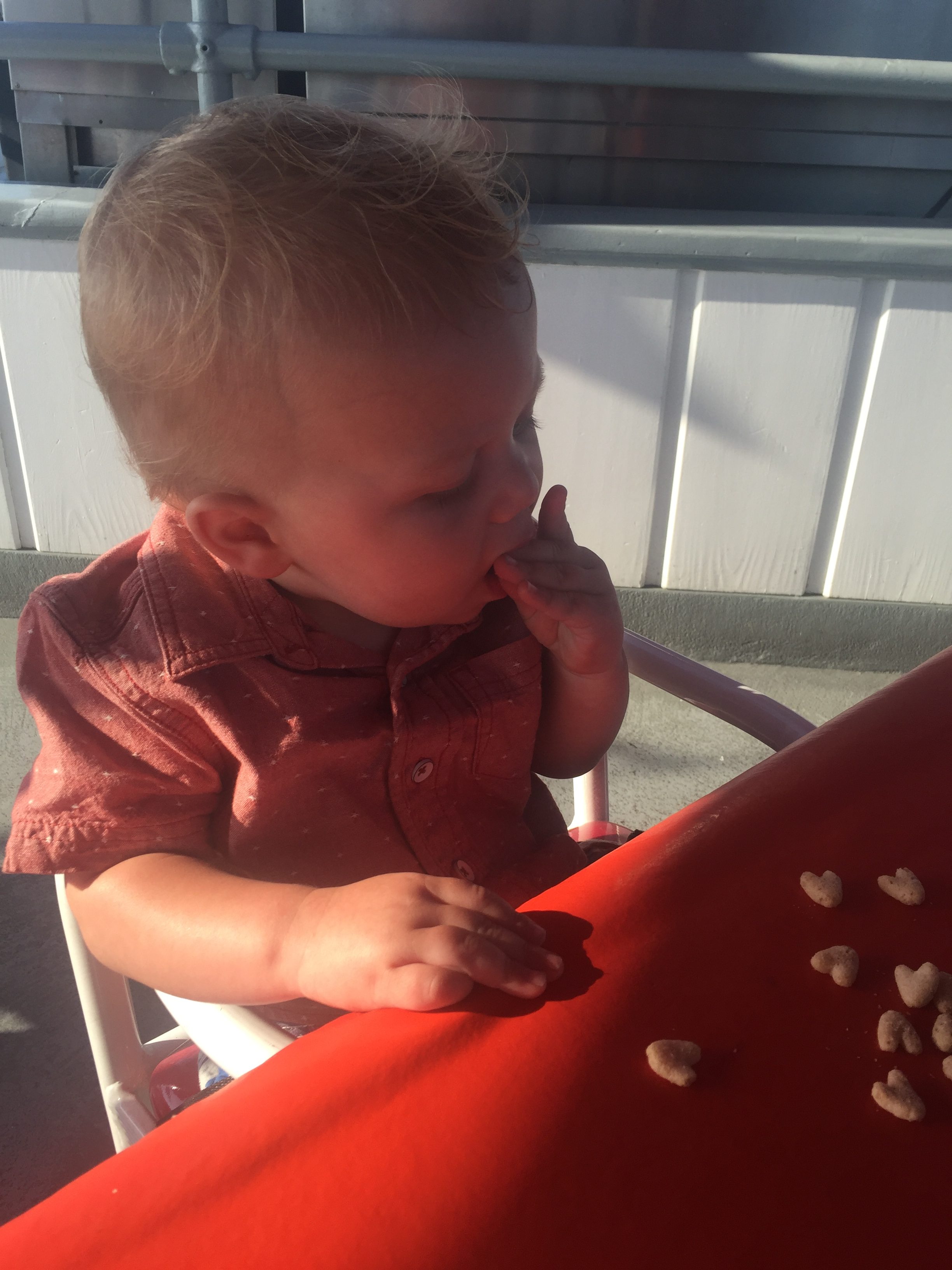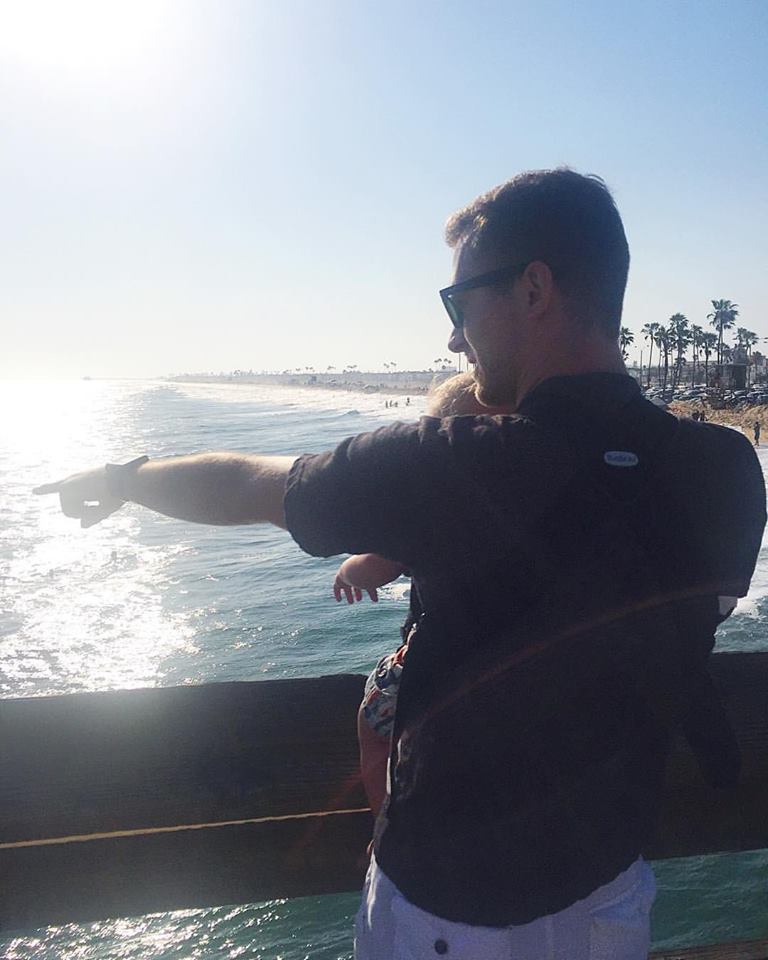 We also took a day trip to Legoland with my dad and brother. I'll be doing a whole post dedicated to Legoland next week, but here's a little preview!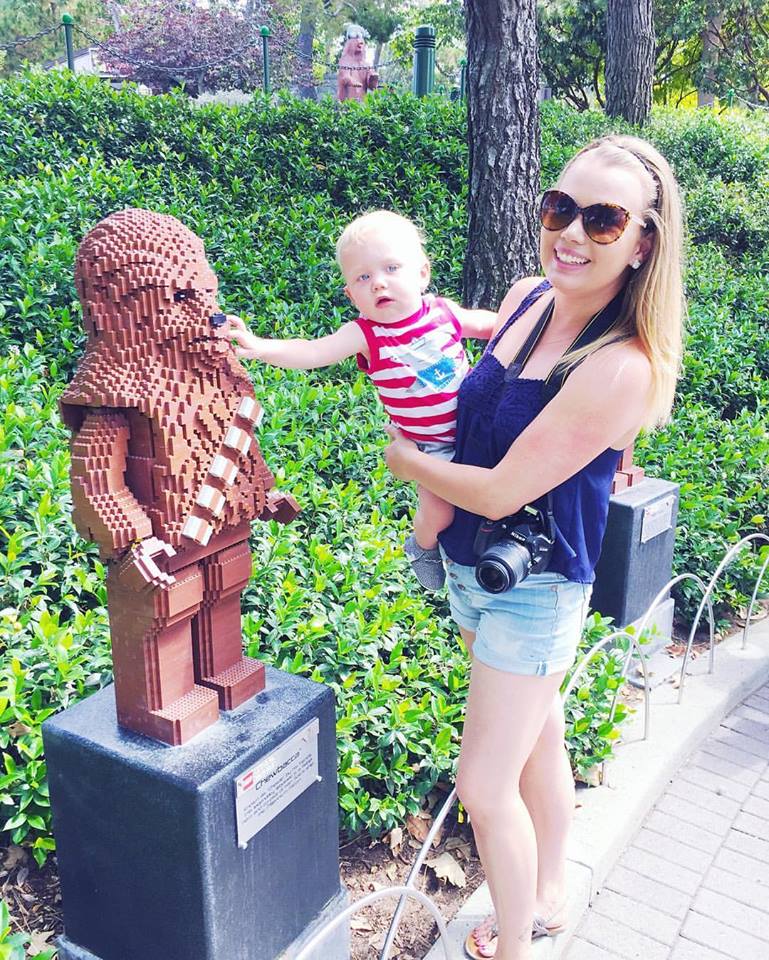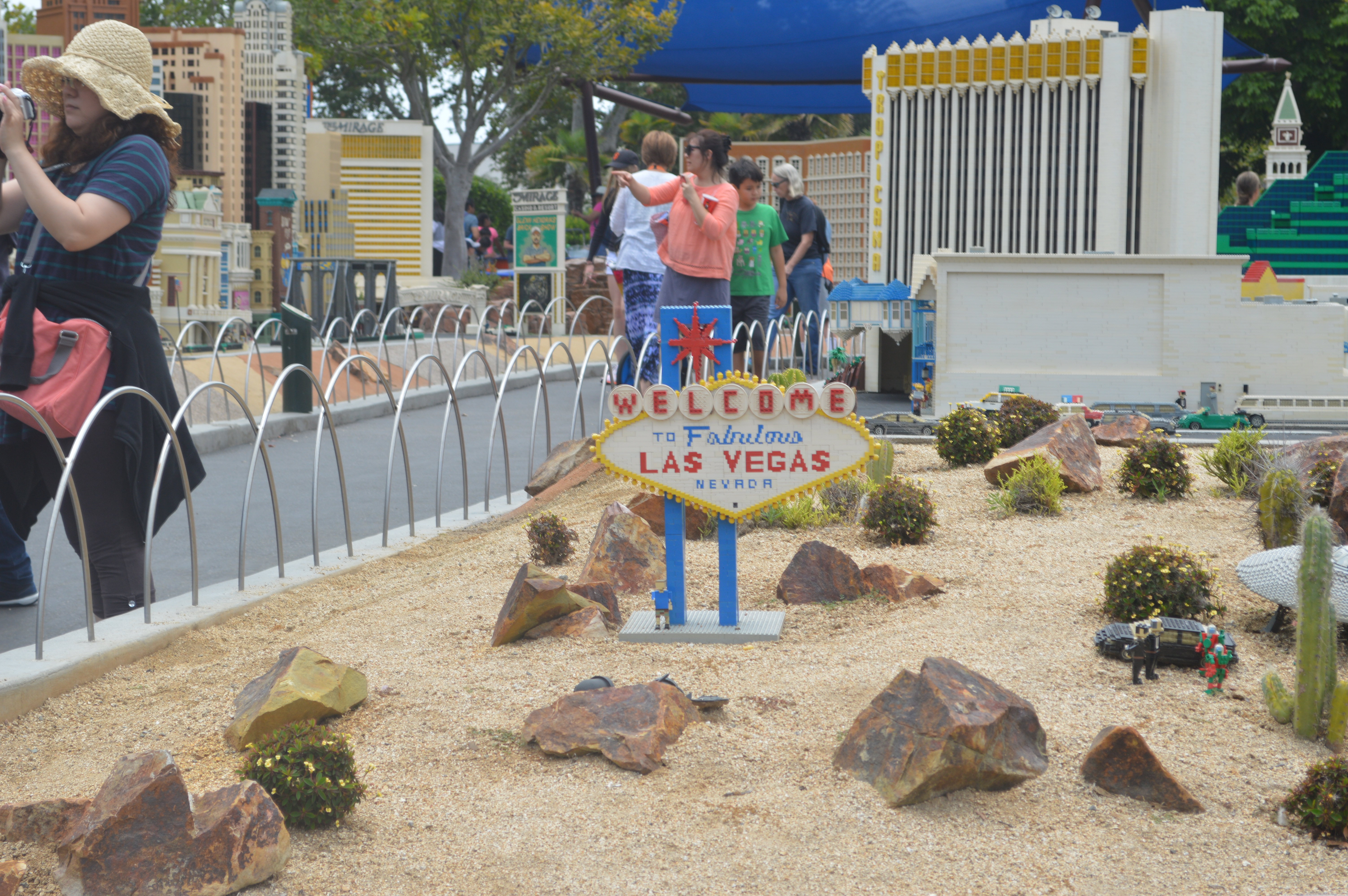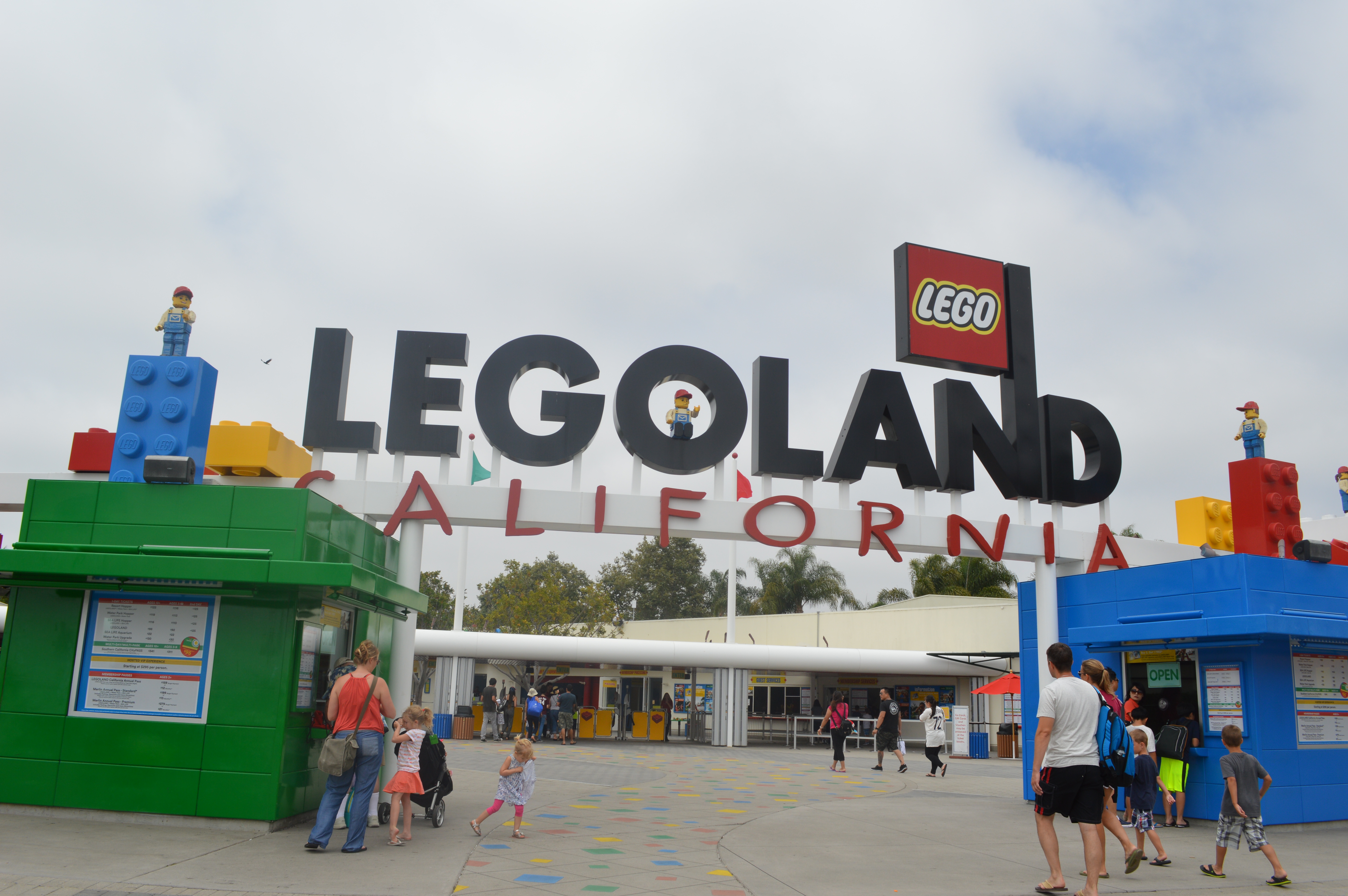 We had so much fun!
Our time on the island was over way too quickly. We were in a post-vacation funk for about a week (we have a Balboa Bar scented candle that we've been burning pretty consistently), but we're settling back into regular life and already can't wait to go back. We had so much fun spending time with my grandparents, aunts, uncles, and cousins. It was such a special time that we will remember forever. Thanks so much Grammy and Boppa for making it happen for us. We love you so much! Let's start planning the next one!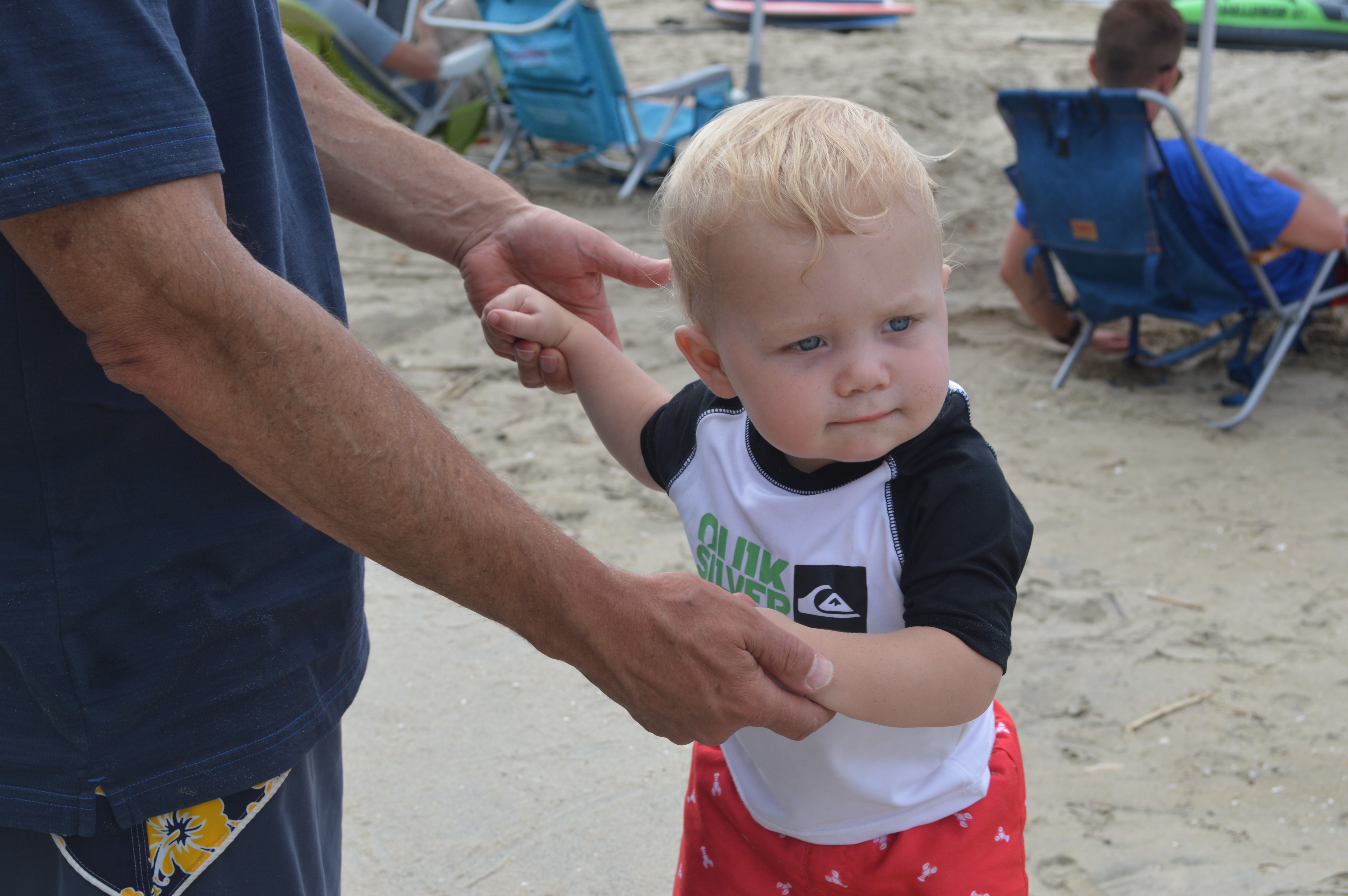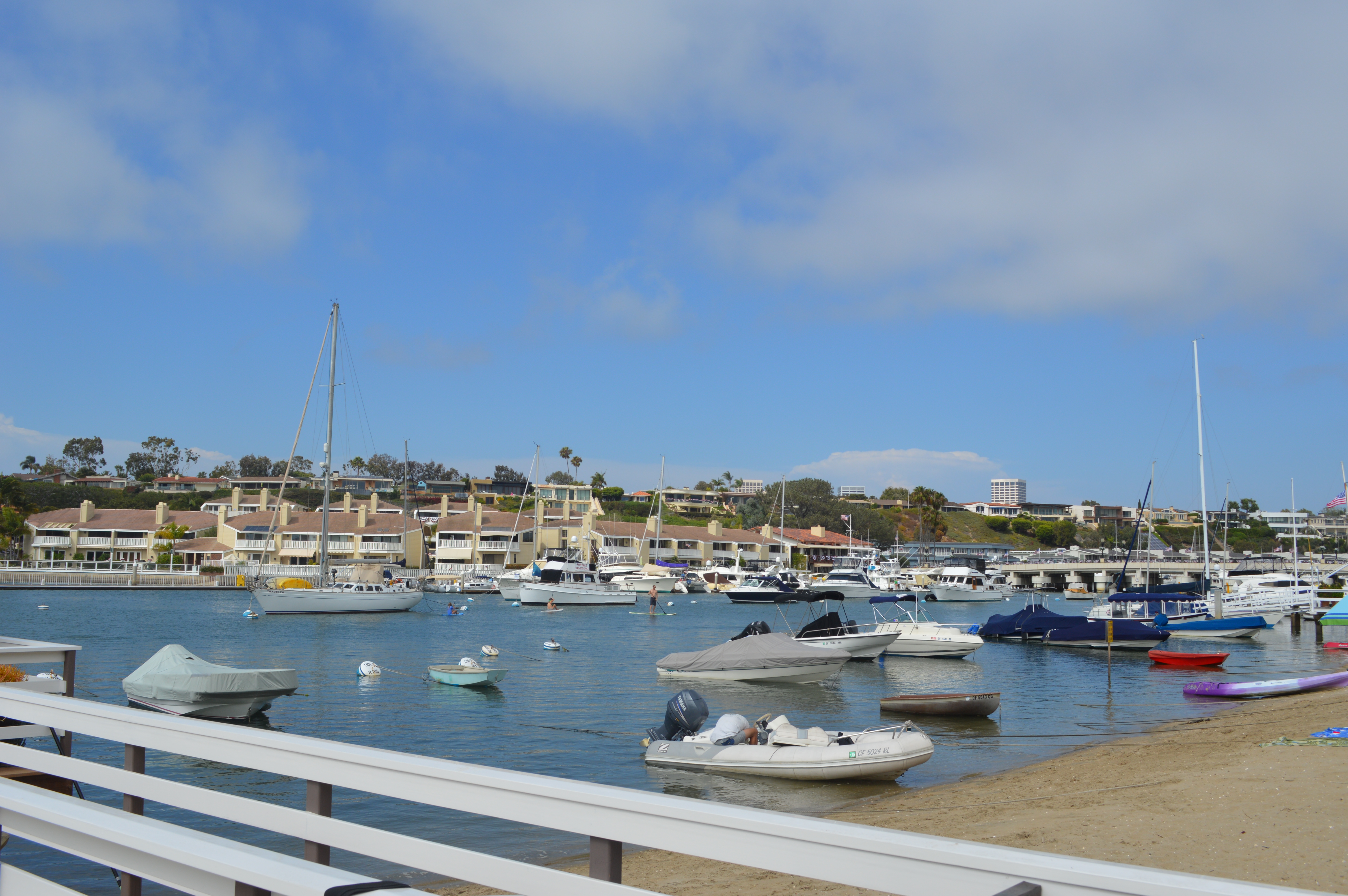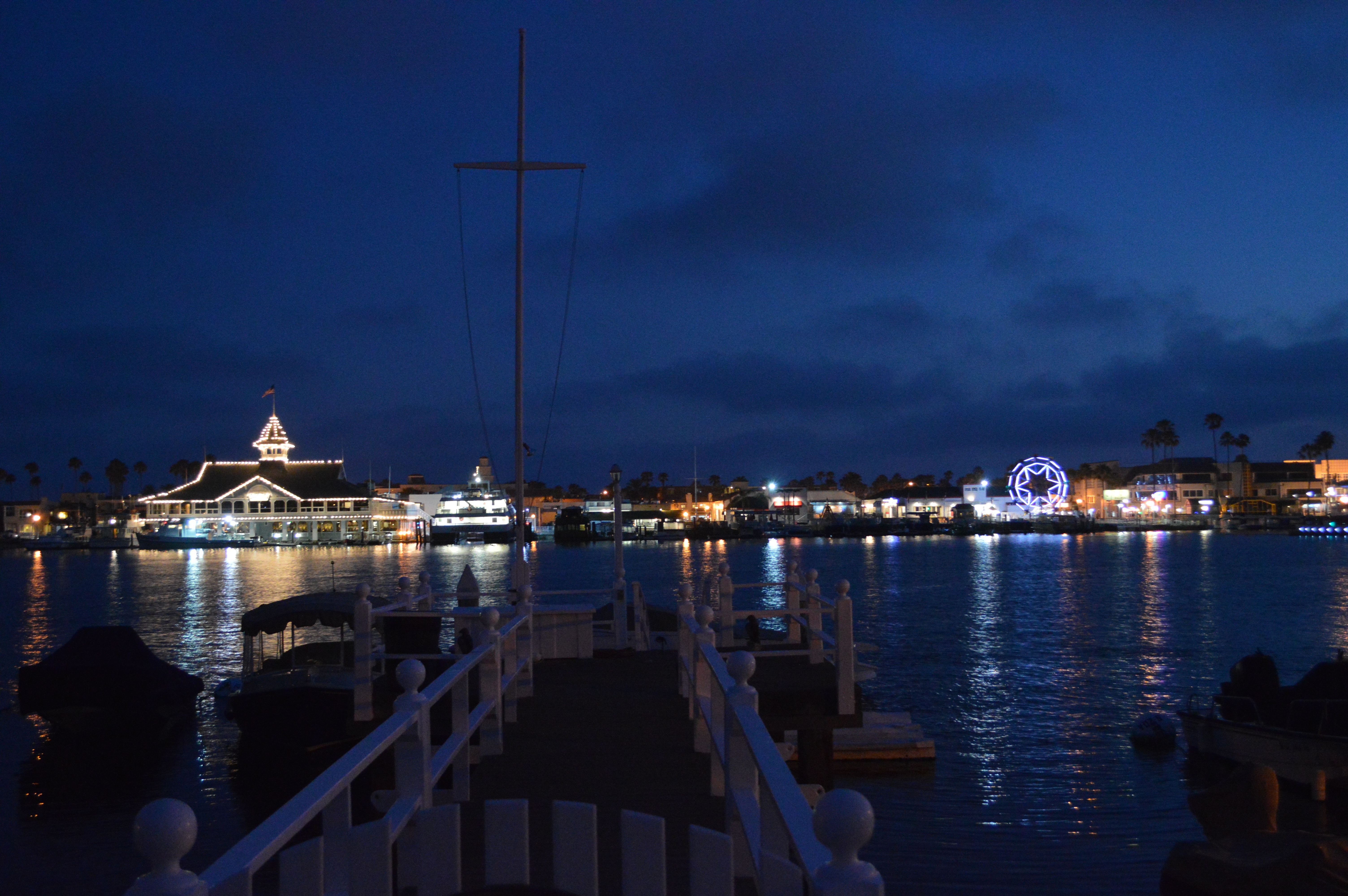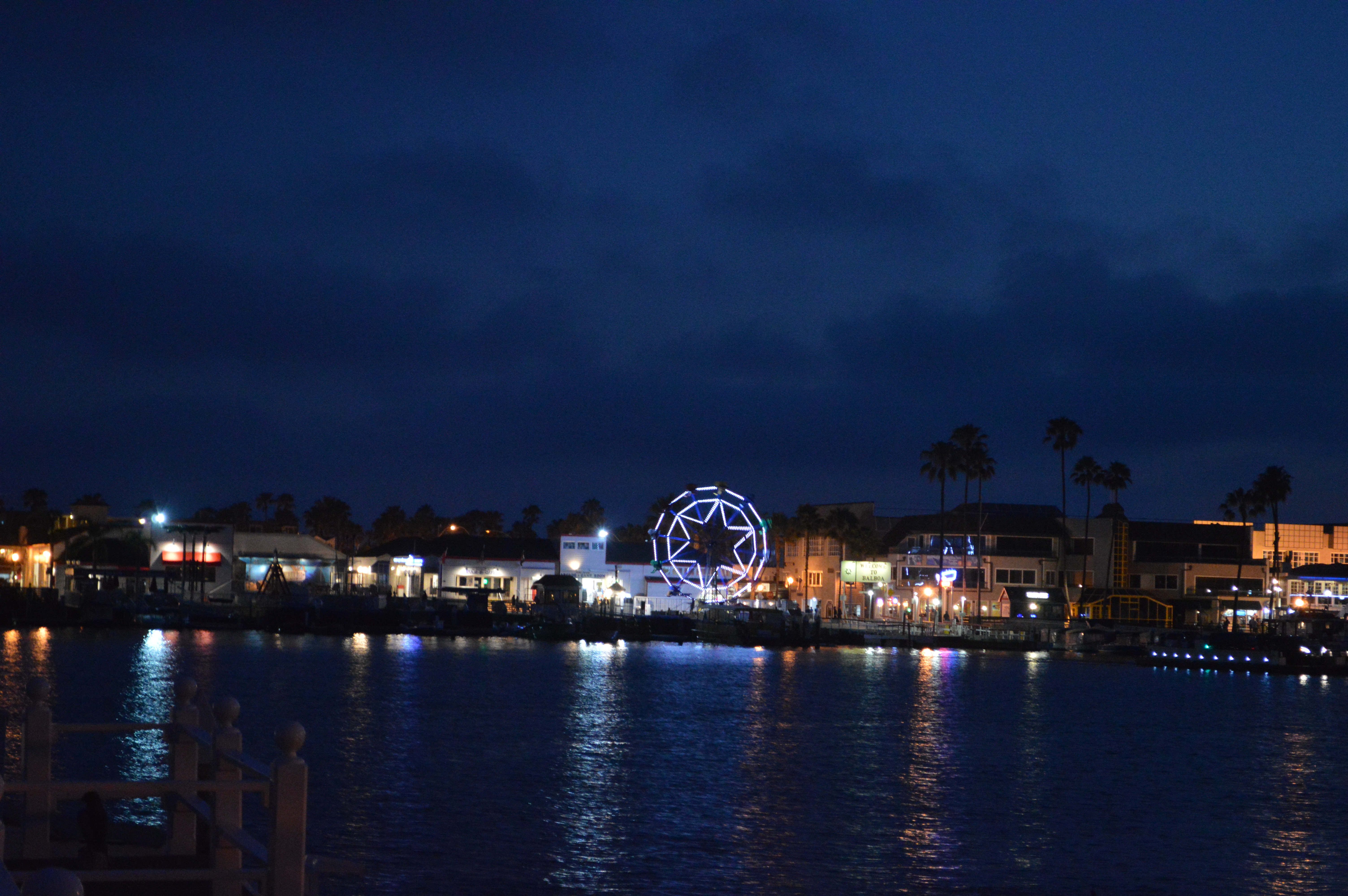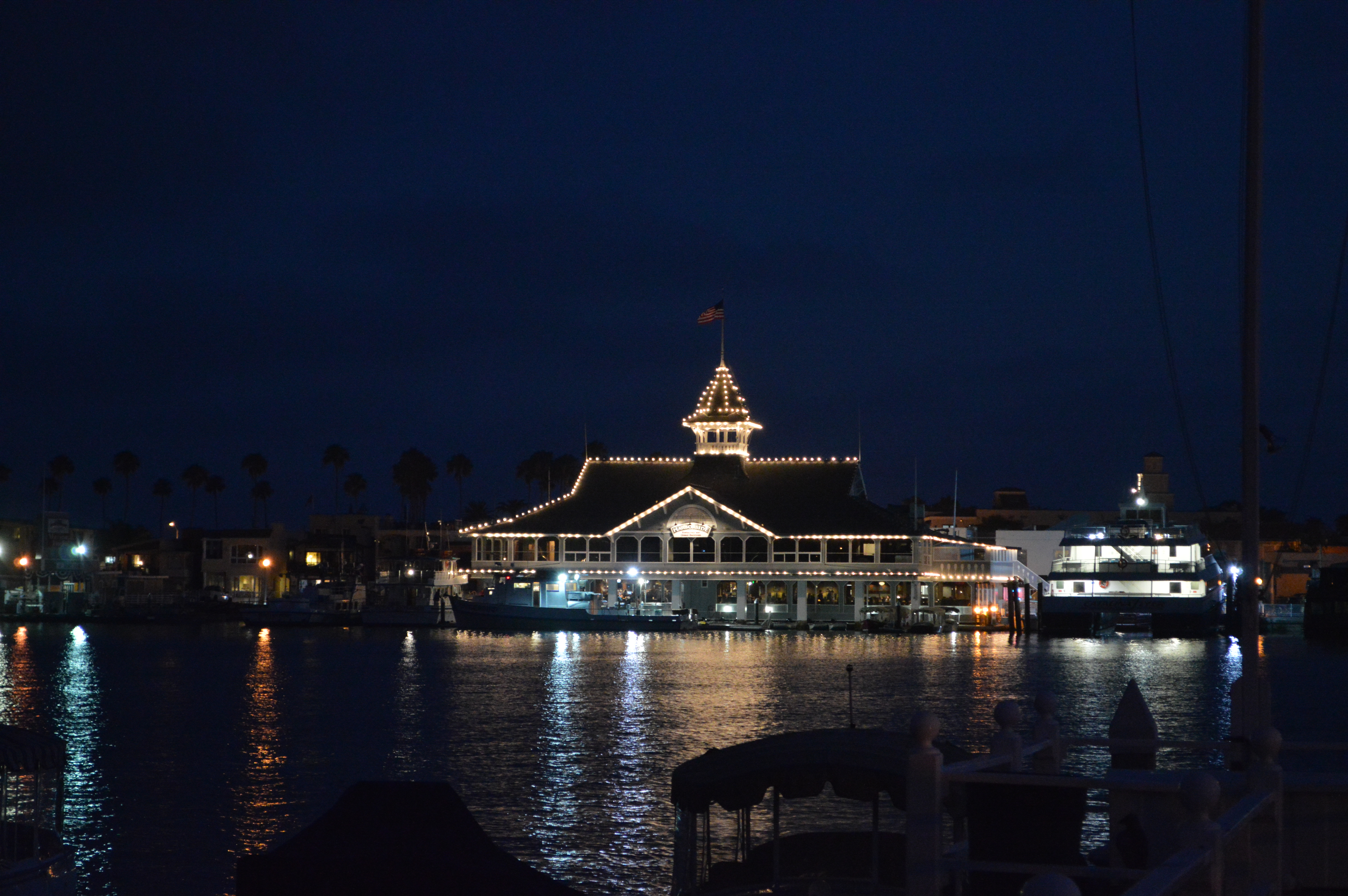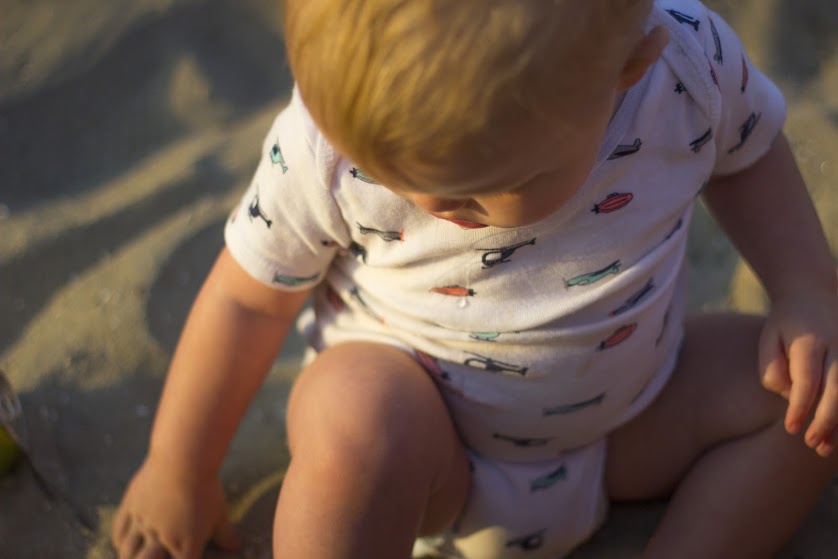 Disclaimer: I received select items in exchange for review, all opinions are my own.
xoxo.
Save
Save
Save
Save
Save
Save
Save