This shop has been compensated by Collective Bias, Inc. and its advertiser. All opinions are mine alone. #PawsToSavor #CollectiveBias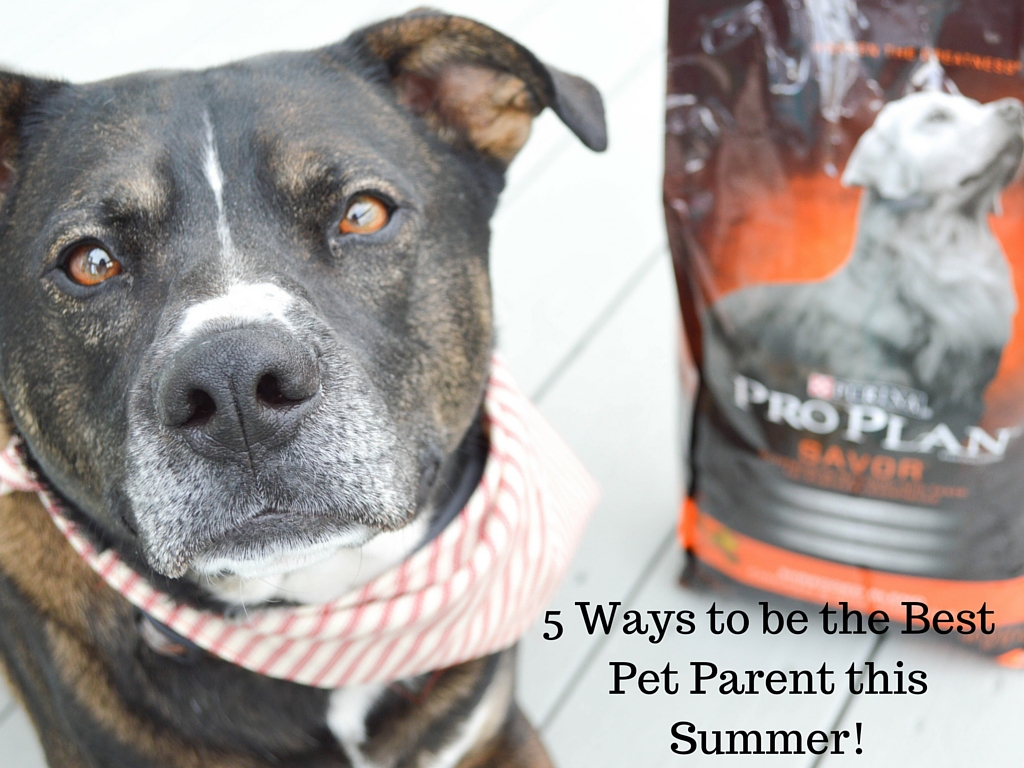 Since we live in Colorado, summer is really Bennett's time to shine! He's all cooped up in the house most of the winter. We walk him around the neighborhood every day that it's not snowing, but it's too cold to go on hikes or to the local dog park as much. Last summer, I was 8 months pregnant and then we had a newborn, so this summer we really want to try to make up for it.
Bennett is a big part of our family and we love taking him along on our adventures!
5 Ways to Be an Awesome Pet Parent this Summer
1. Find local hiking trails!
We love taking Bennett hiking when the weather gets warm. You'll definitely want to make sure that they're dog friendly for your breed of dog. Bigger dogs might have trouble climbing through big rocks, and smaller dogs might get tired if the trail is too long. Definitely do a quick search about where you're going before deciding if it's a good trail for your pup. And be prepared! If you're super hot, your dog probably is too! If you're super thirsty, your dog probably is too! If you need a snack, your dog probably does too! We always pack a bag anyways with water bottles and snacks, so we make sure to throw in things for Bennett. Here's what you should bring for your dog for a day in the heat:
A water bottle
A collapsable bowl
Food and treats
A spray bottle (for cooling down)
If you're local to the Denver, CO area, we recommend Devil's Head and Castlewood Canyon for pup-friendly hiking!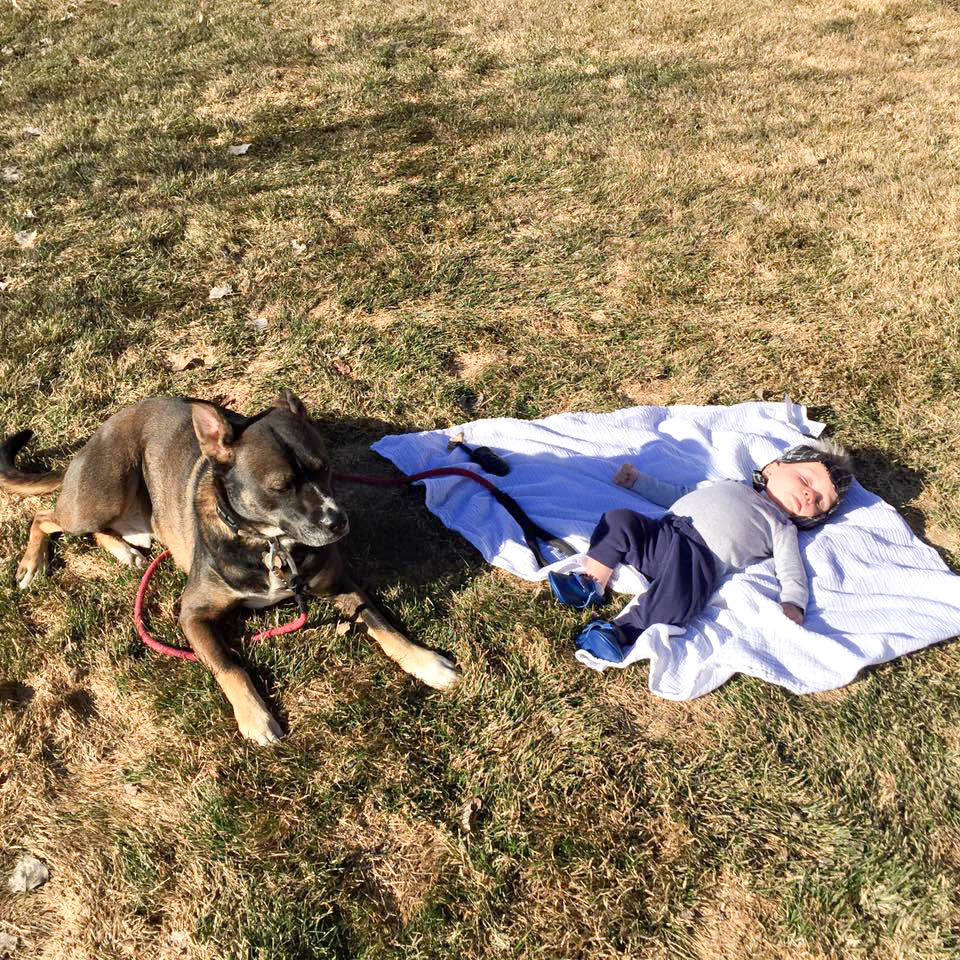 2. Find your local dog parks and swimming pools!
Bennett loves to go to the dog park. We're lucky to live so close to one we can walk! It is really great for your pup to socialize with other dogs. Socialization is extremely important! You want them to be able to interact with other dogs well, to avoid issues and fights in the future. We started taking Bennett to the dog park the day we adopted him, and try to take him lots in the summer and whenever the weather is decent in the fall and winter. He runs around like crazy for 20 minutes and then he is wiped for the rest of the day. It's great exercise! Last summer we even found a dog swimming pool about a half hour from our house. We didn't get the chance to check it out since Sawyer was born shortly after, but we definitely want to head down this year! Swimming is great exercise for pups. For a dog, 1 minute of swimming is equivalent to 4 minutes of running! Taking your dog swimming can help improve their muscle tone, and it's so much fun for them.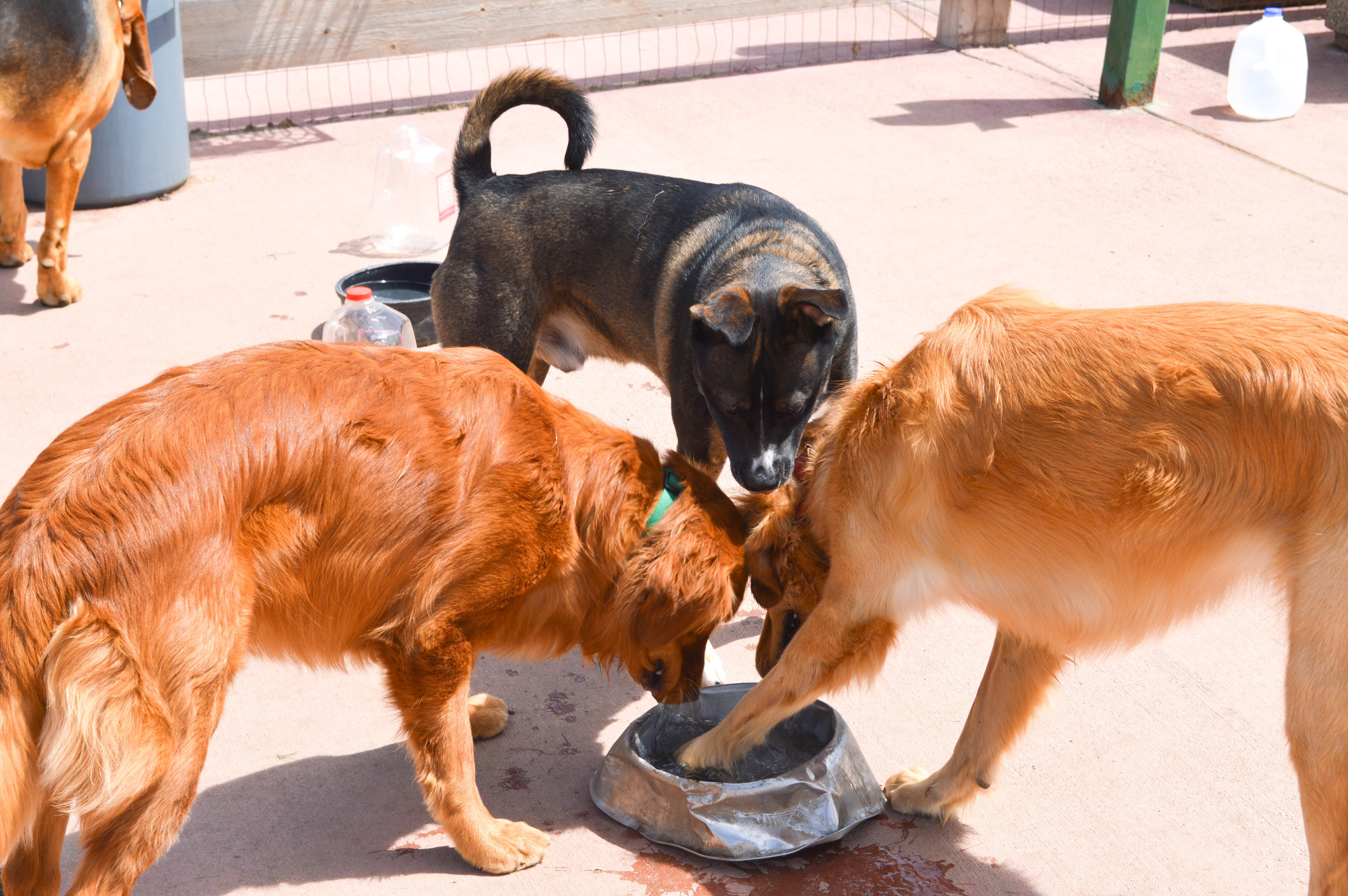 If you're local to the Denver, CO area, we recommend the Cherry Creek Dog Park and the Douglas County Fairgrounds Dog Park.
3.  Take them shopping!
Most outdoor malls and outlet malls are dog friendly! We have an outlet mall in our town and love to take Bennett with us for a day of shopping. He loves meeting new people and sniffing around the stores. Be mindful that even at a dog friendly mall, not all store owners will welcome pets, so be sure to check before heading in. And be sure to stock up your purse with a water bottle and treats!
4. Have meal time as a family
We love sitting down to a meal with Bennett. We truly want him to feel like he is a part of our family, and he is! We were pet parents long before Sawyer was born, and we want to make sure he still gets the attention he needs. When we sit down to dinner, we typically set the table for our meal, get Sawyer set up in his high chair with his meal, and then fill Bennett's bowl with his food so he can eat with us too. We love using Purina® Pro Plan® Savor® Shredded Blend Dog food. Life goes so fast we really love to "paws" (see what I did there?) and savor life's little moments together as a family. There is nothing more important than my family. And I want Sawyer to grow up having wonderful memories of us all gathered around the table together, Bennett included. Sawyer and Bennett are best buds. He's constantly trying to share his food with Bennett, and it's too cute to tell him to stop. When he isn't eating from the palm of Sawyer's hand, We choose Purina® Pro Plan® Savor® Shredded Blend because it provides nutrition for Bennett and tastes great. He loves it!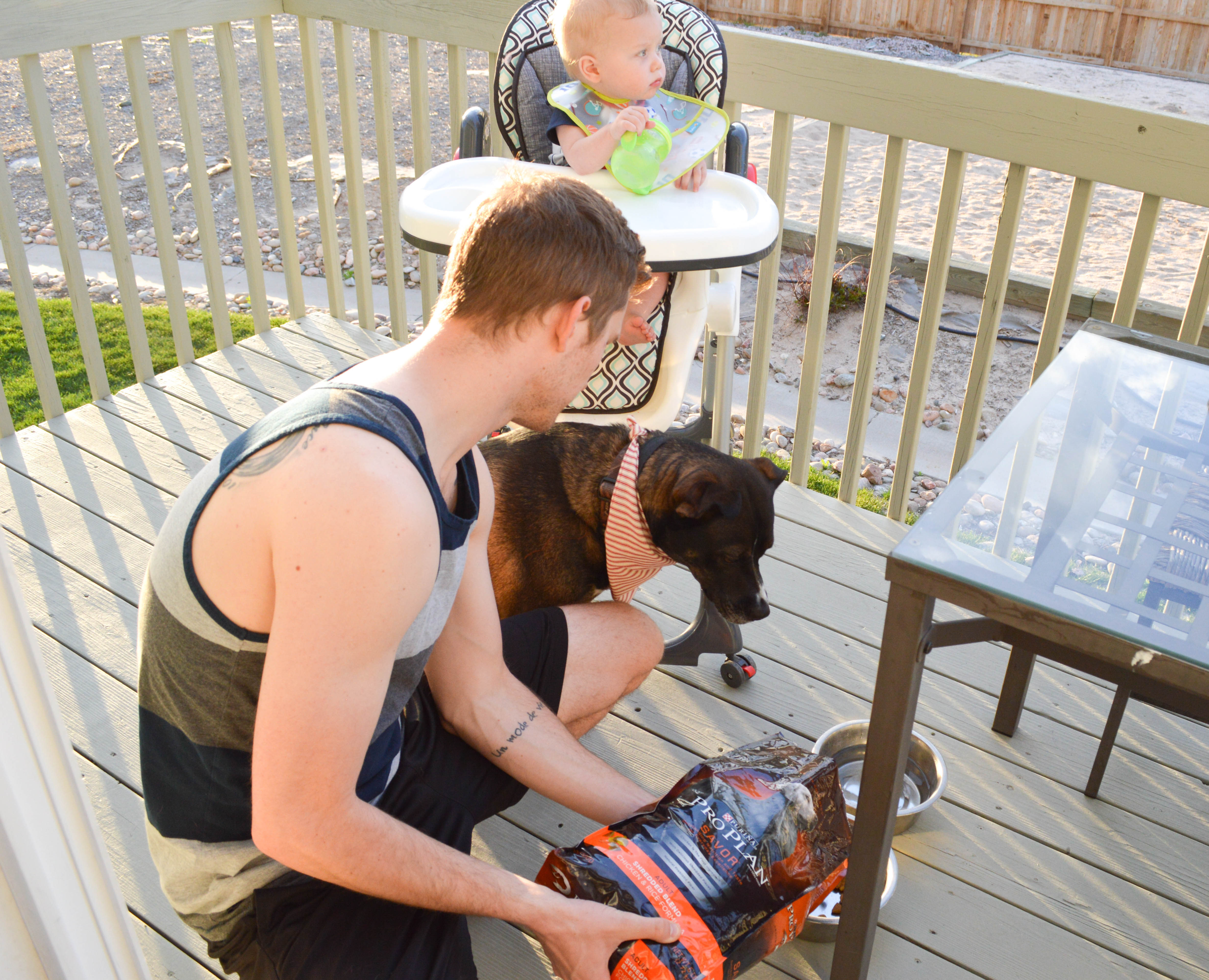 We love to eat outside when the weather is warm. I know we'll get older and have such fun memories of us all gathered on the deck to eat during the summer. We know Bennett won't be with us forever so we want to savor all the moments we can as a family. Some chicken for us, mac and cheese for Sawyer, and Purina® Pro Plan® Savor® Shredded Blend for Bennett, and we can settle in and enjoy each other's company on the warm summer nights. He loves to eat with us and we love to have him.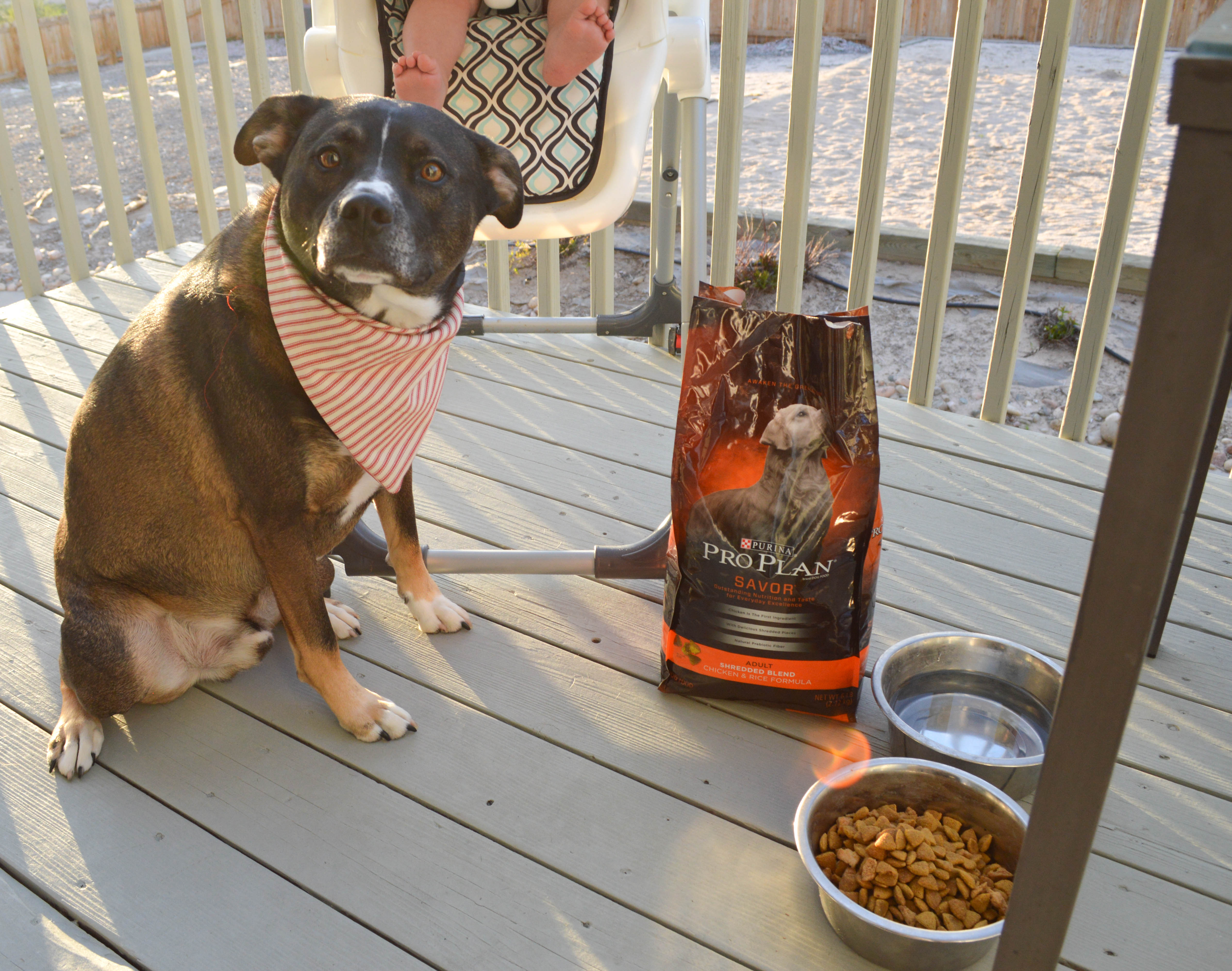 We buy Purina® Pro Plan® Savor® Shredded Blend at our local PetSmart. We love shopping at PetSmart because we can bring Bennett with us. He recognizes where we are when we pull into the parking lot, and gets so excited!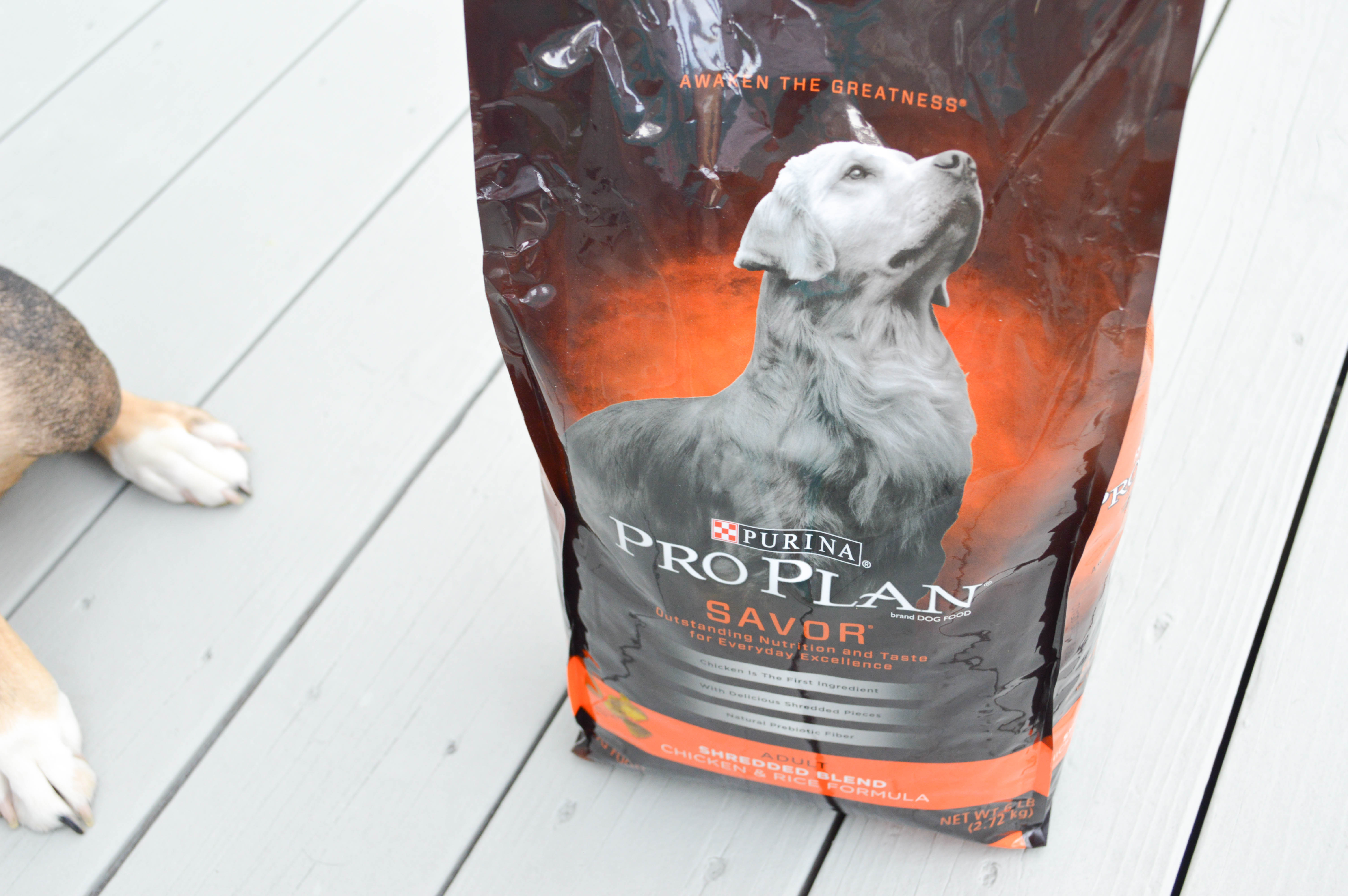 Want to get some for your pup? PetSmart is about to have a deal coming your way!
SPEND $15 on any Purina® Pro Plan® product, 5/31–7/5. SAVE $15 on your next purchase of 10.5-lbs. or larger Purina® Pro Plan® Dry Cat or Dog Food or Litter by 7/31.
5. Make them a bandana bib! 
I love making bandana bibs for Bennett. He looks so cute in them and they're so easy! Here's What you'll need: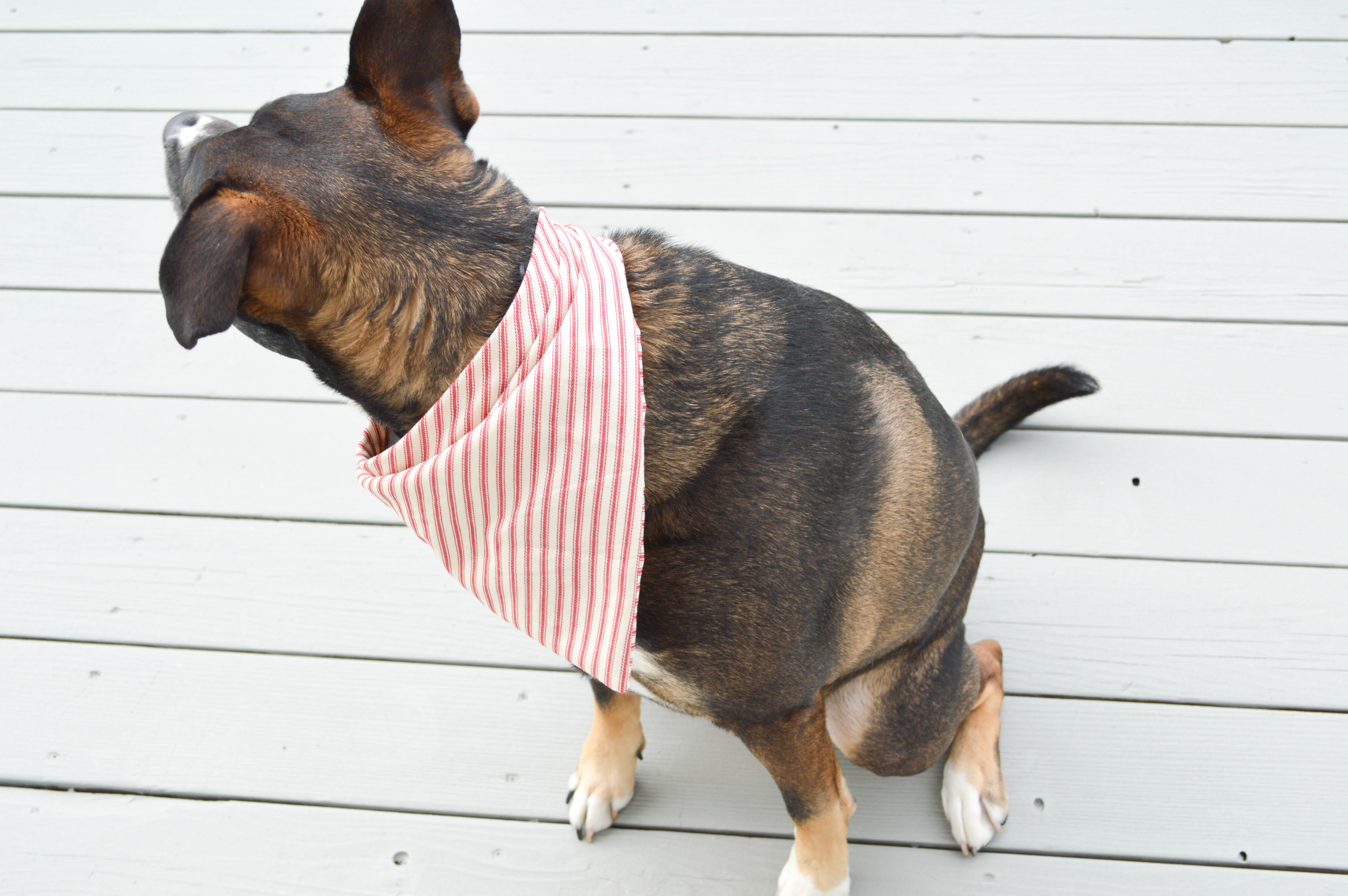 2 yards fabric of choice
Ruler/measuring tape
Fabric shears or scissors
Needle and thread or sewing machine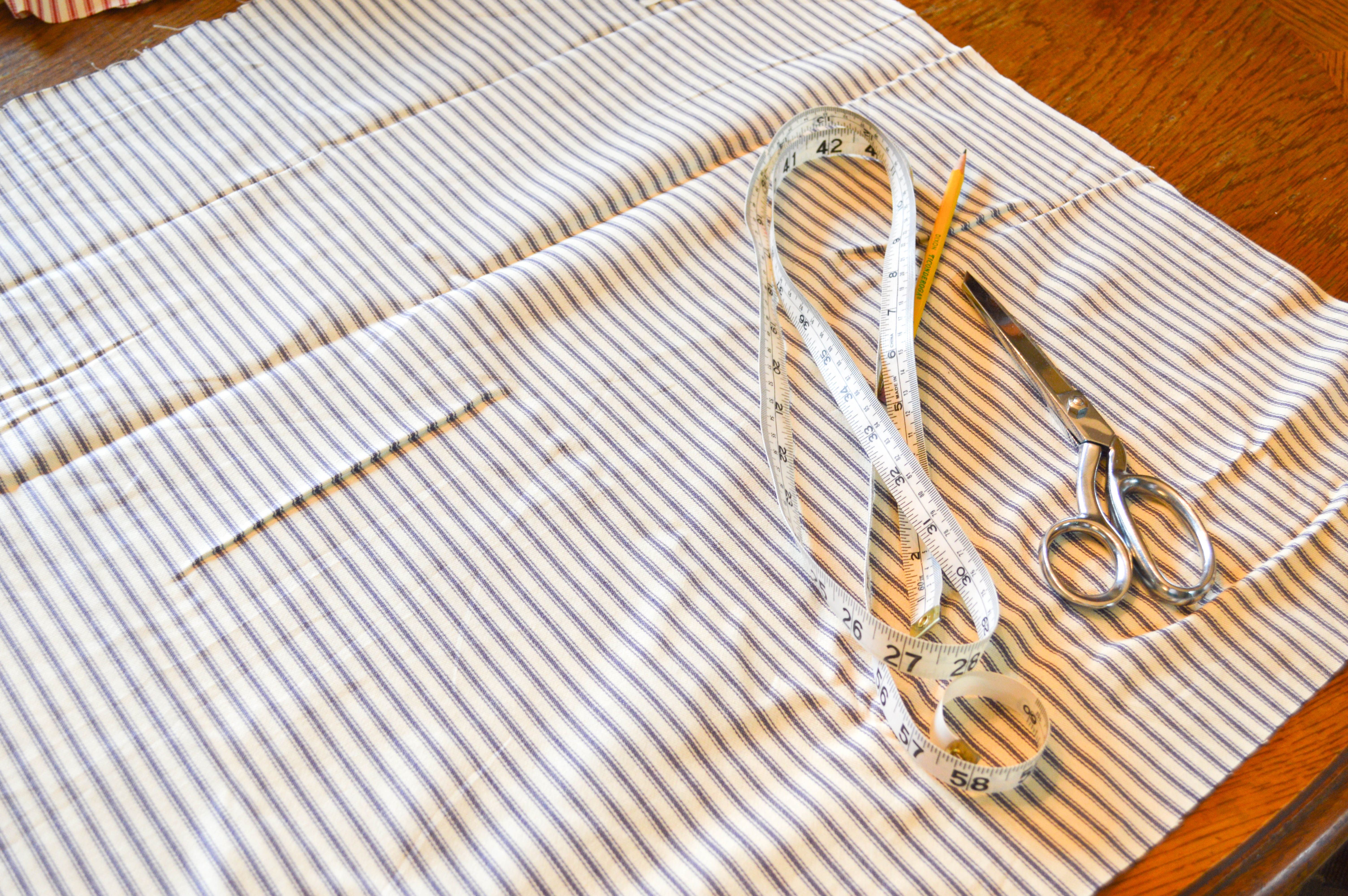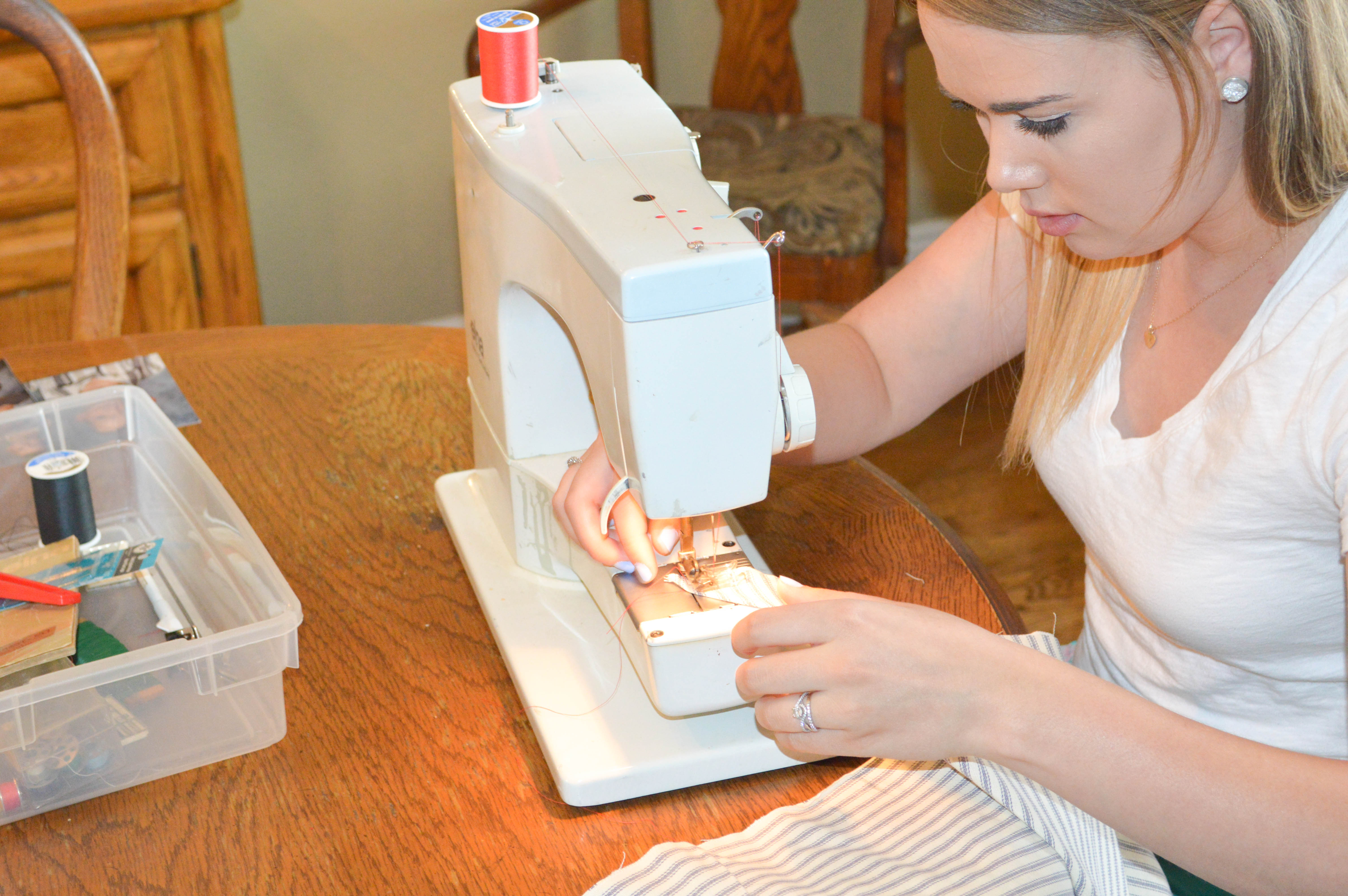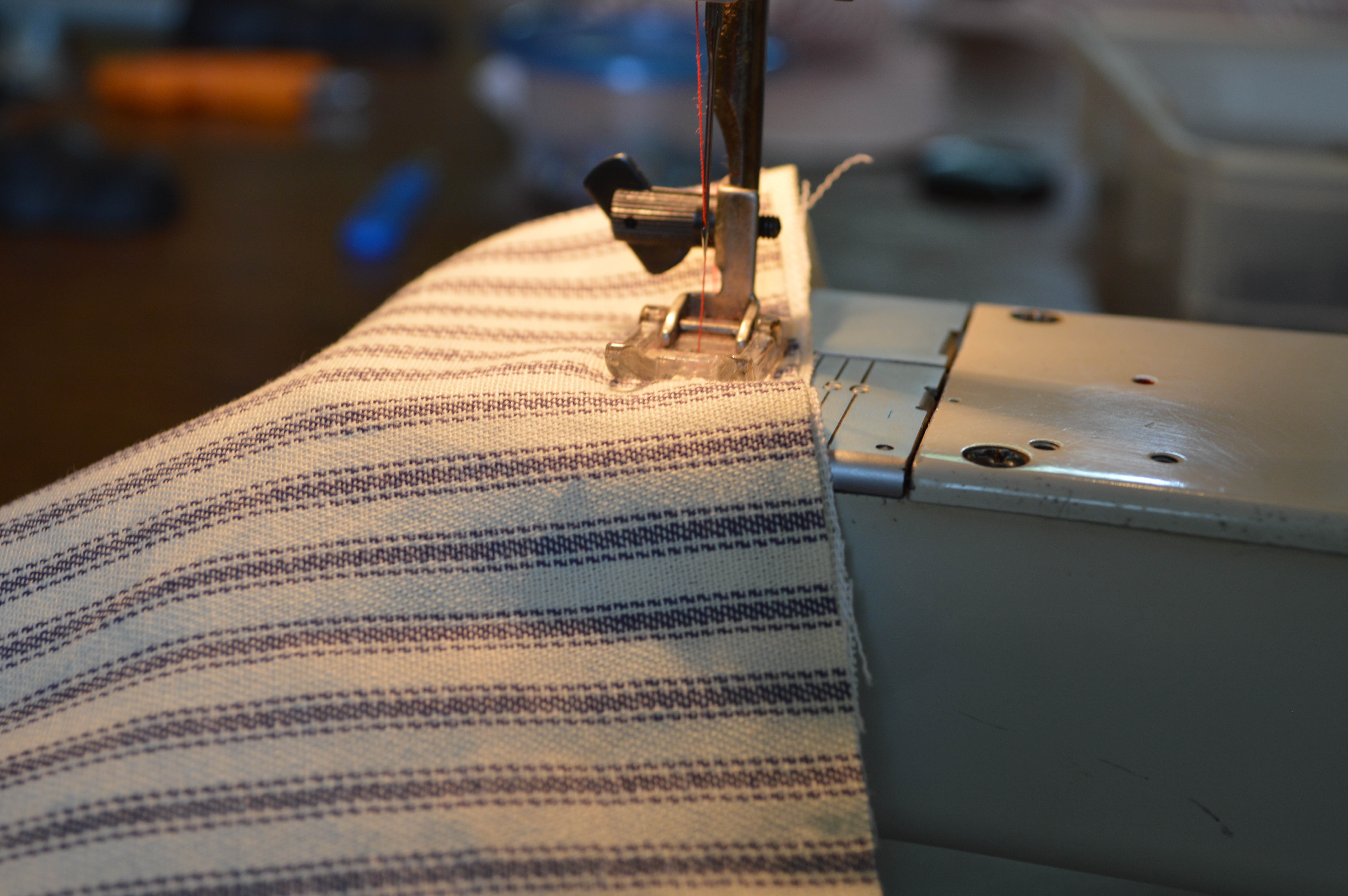 You can make the bandana bib in a few easy steps!
Cut fabric in a perfect square according to your dog's size. Here's what I recommend:

Large Dog- 25inX25in
Medium Dog- 15inX15in
Small Dog- 10inX10in

Fold over diagonally (good side DOWN. You want the pretty side of the fabric on the inside. You will be turning it inside out later) so it makes a triangle
Trim edges if necessary
Sew along the edge until you are about 6 inches from the end of the fabric
At the end of the fabric, stitch in one inch (you should now have a 5 inch opening)
Turn inside out
Sew your opening closed
Tie around your pups neck!
I made 2 for Bennett in red and blue. He looks so adorable in them!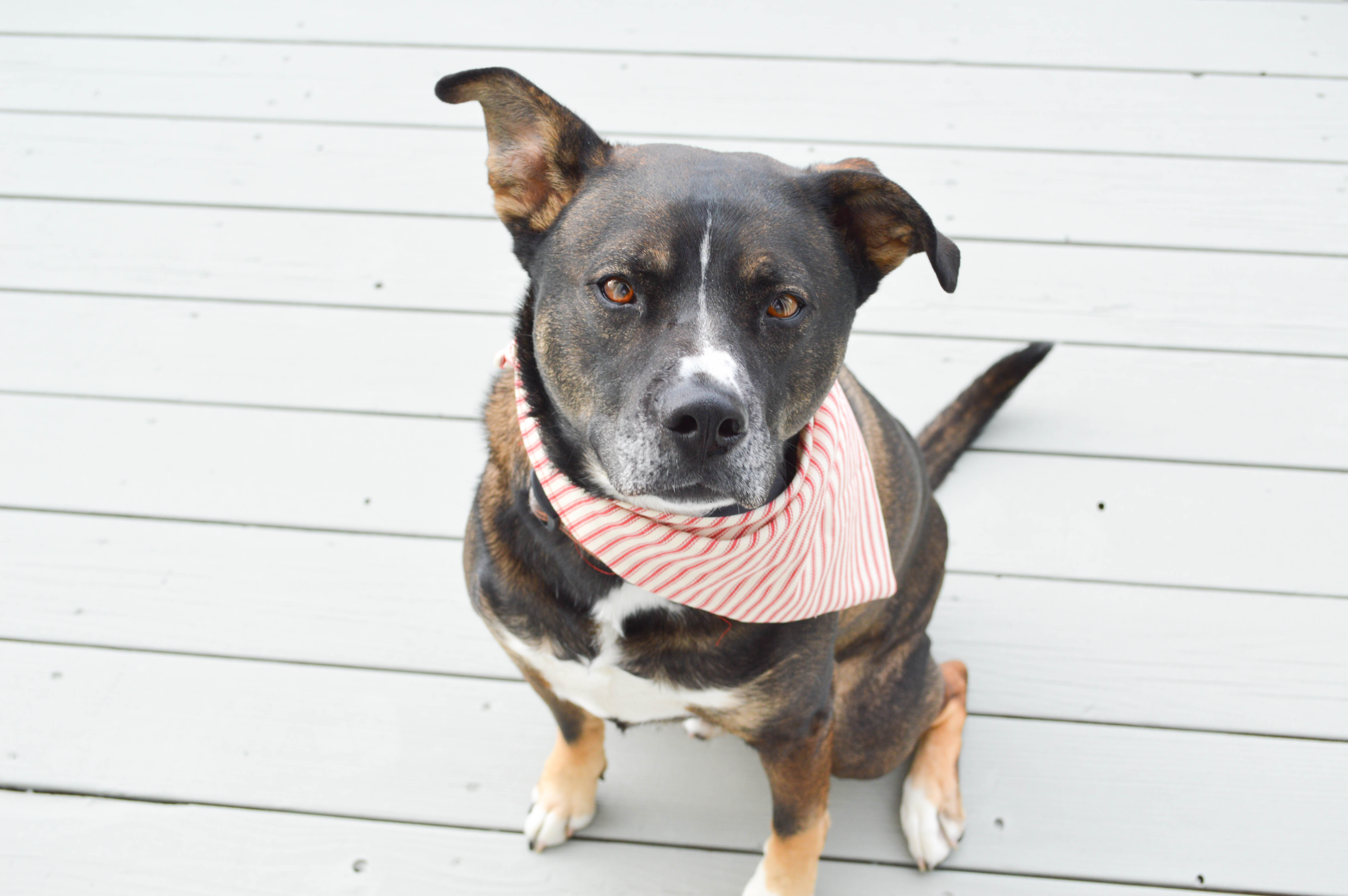 What do you like to do with your pet during the summer? Comment below!
xoxo.